I like you so MOCHI! These little squishy toys, or mochi, are all the rage so here are some cute Mochi Valentines printables to give out this Valentine's Day!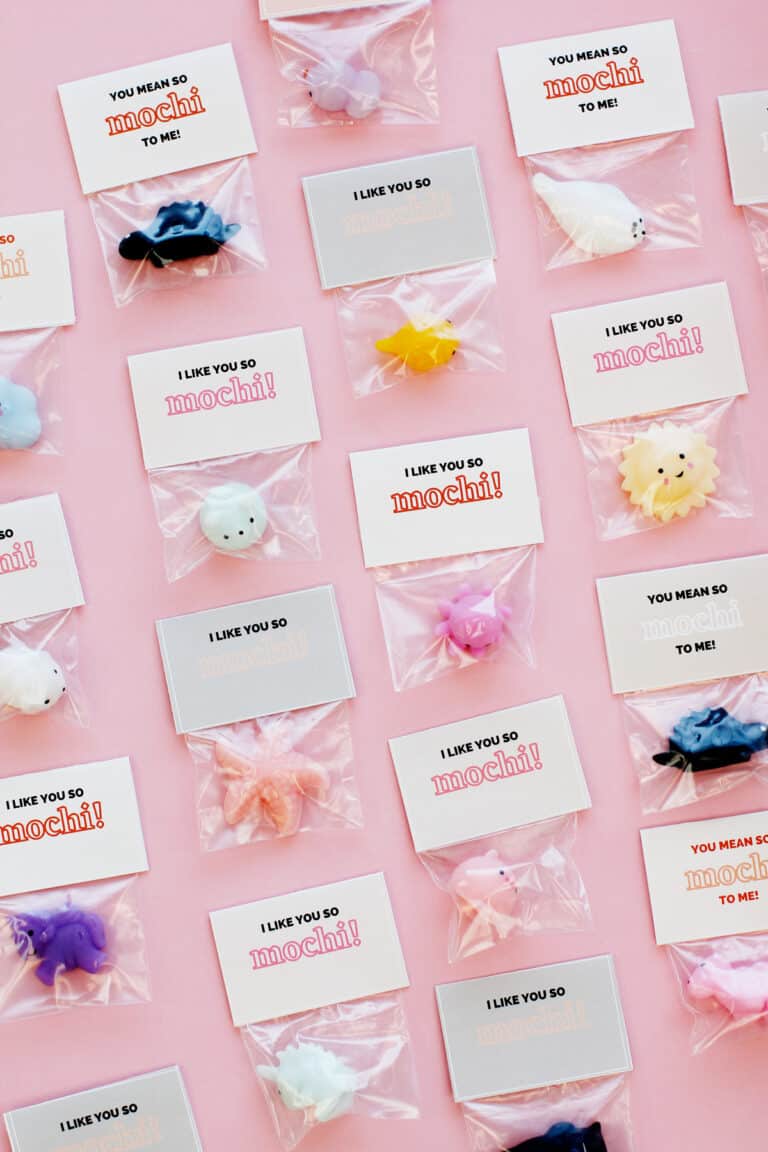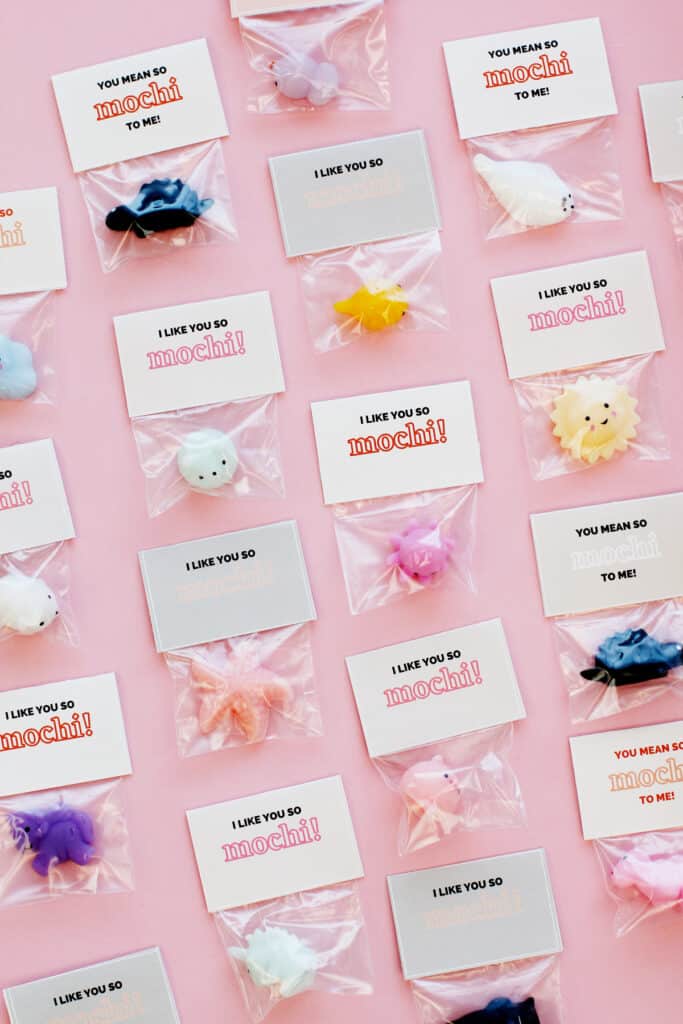 I like you so MOCHI! Just print off these free designs and use tape or staples to adhere them to the baggies.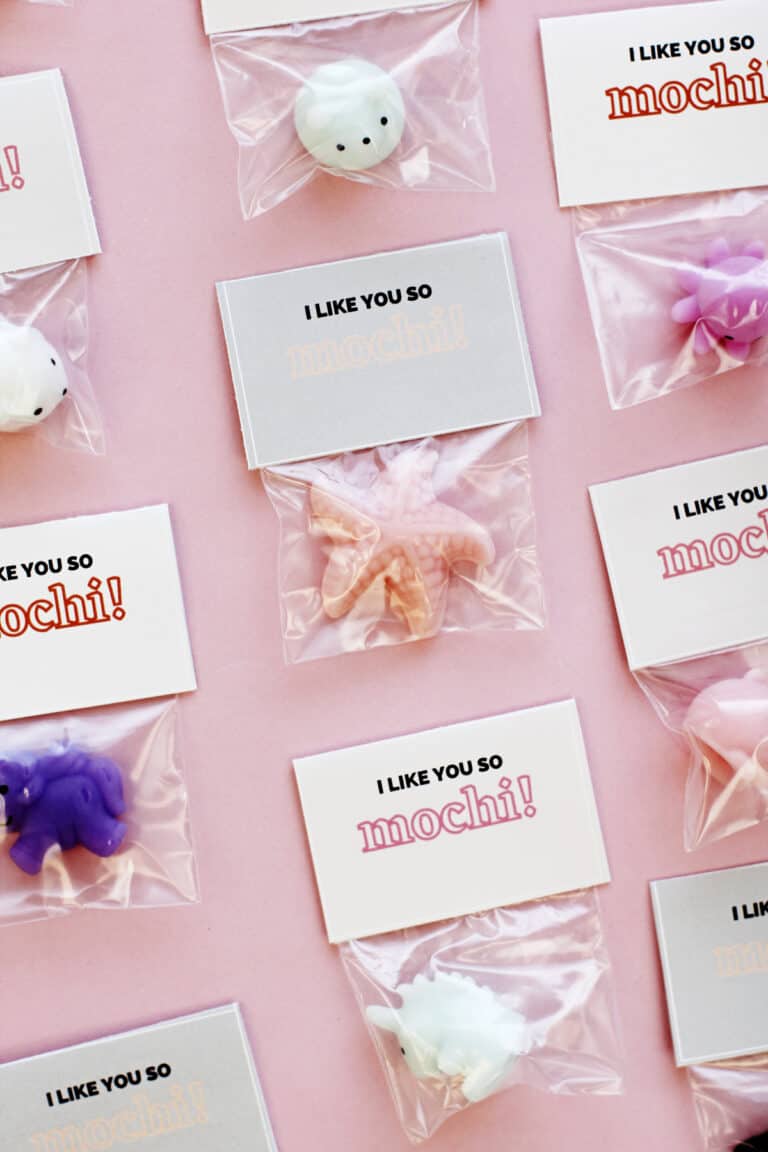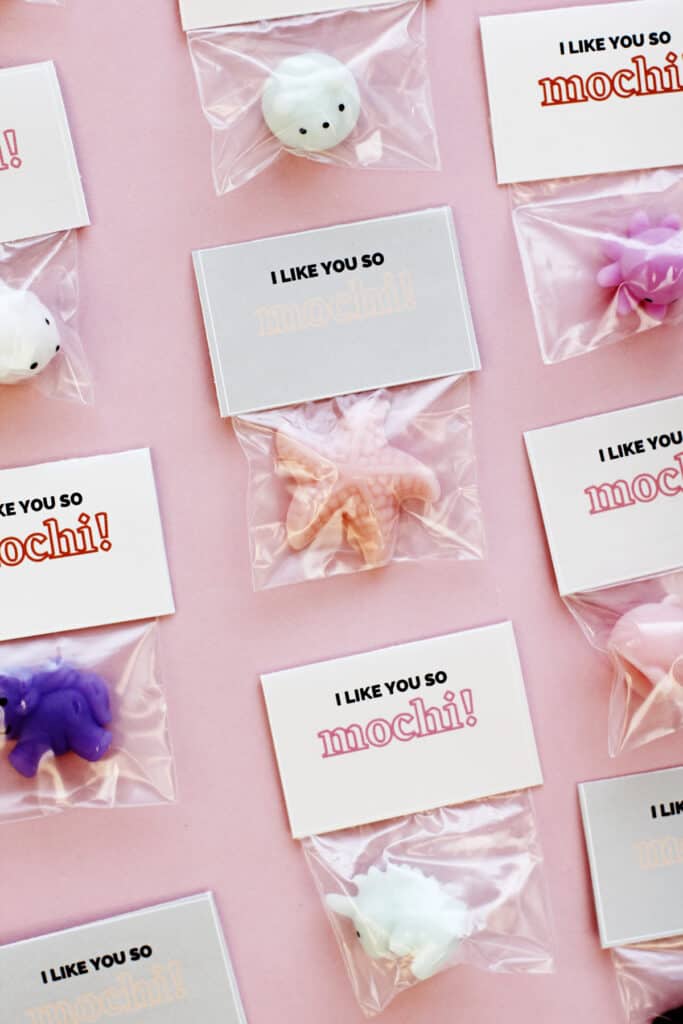 I love non-candy ideas and this little toy is so fun to squish! You can get them in bulk from Amazon so they are actually fairly inexpensive to give for classroom Valentine exchanges.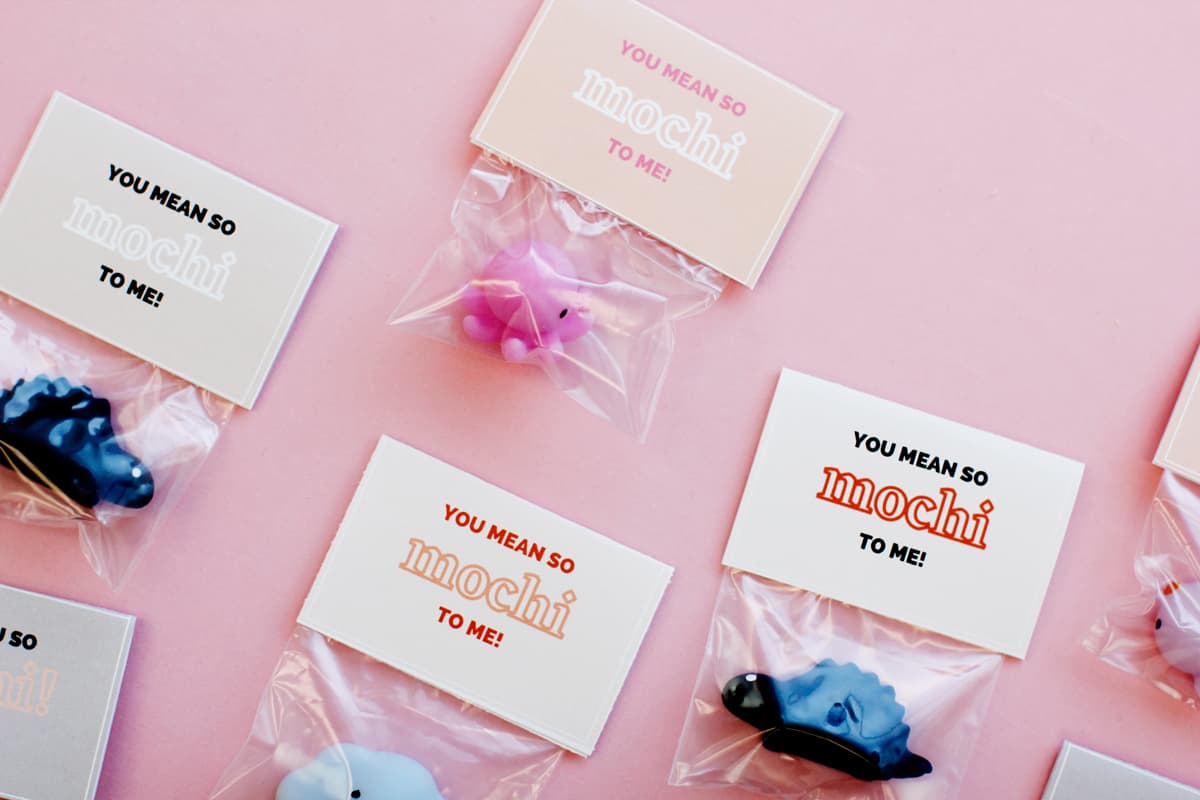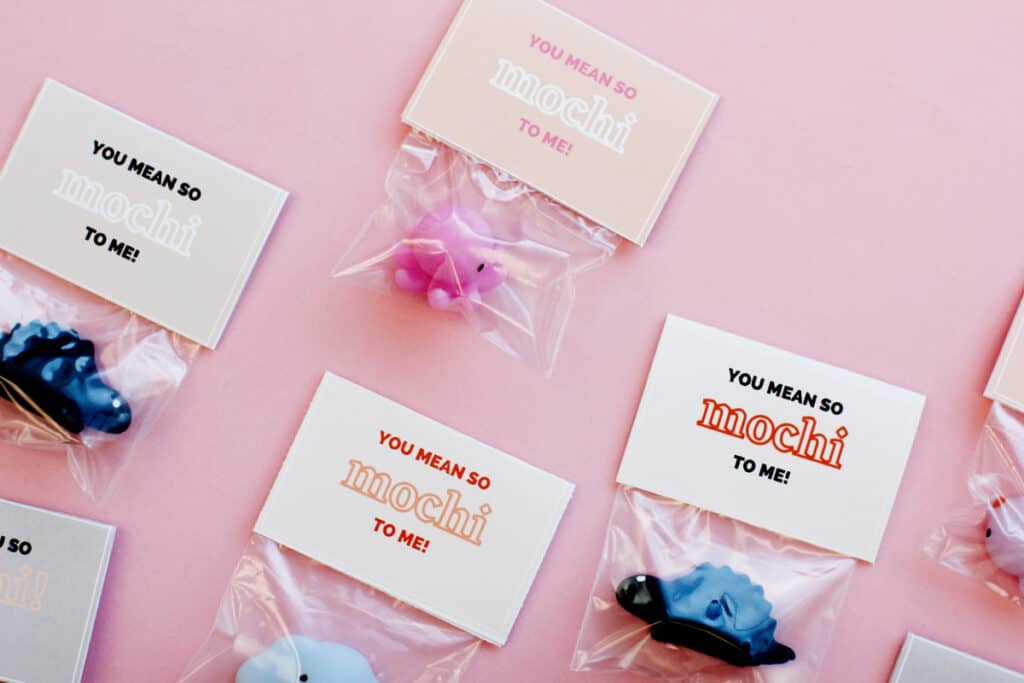 My kids love collecting these so I know these Valentines will be a big hit!
Mochi Valentines Materials and Sources
Mochi toys – aka squishy toys – I found a big bulk pack on Amazon(affiliate links)
Double stick tape or stapler with staples
Card stock for printing
Cricut paper trimmer and scraper tool (for creasing)
Mochi Pun Valentine Printables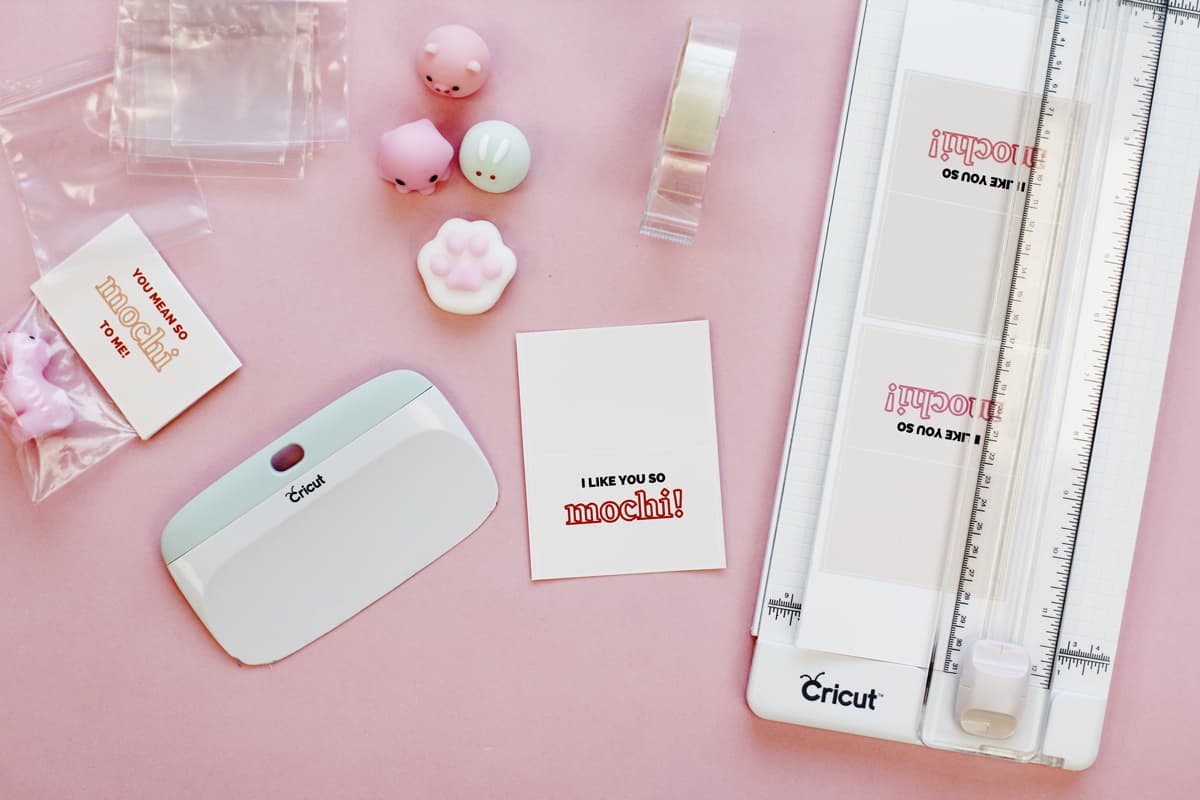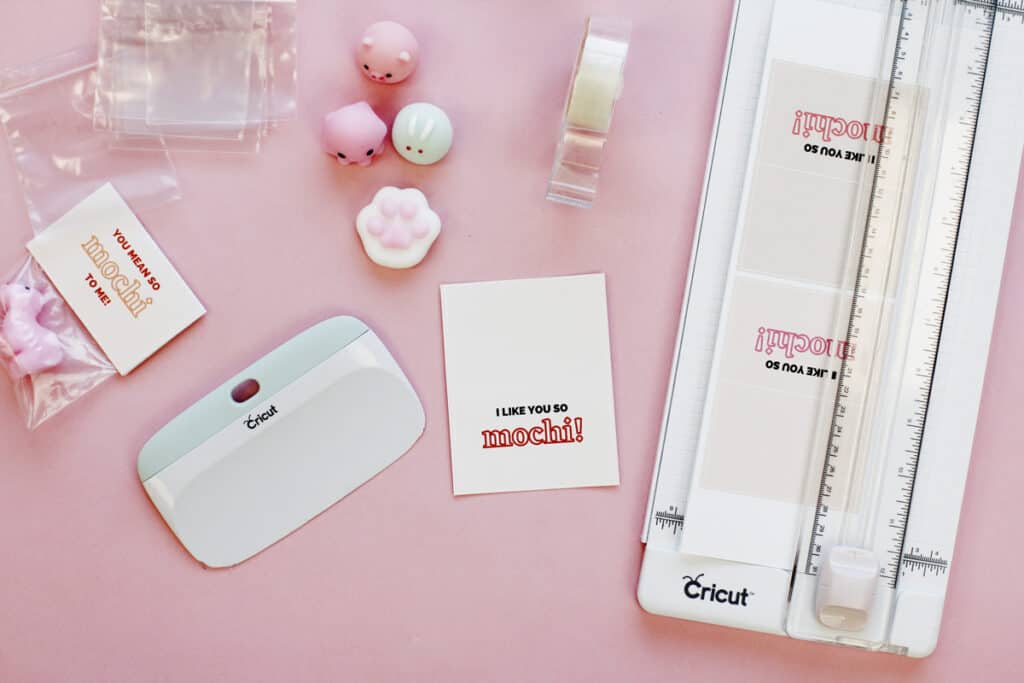 Click the button below and sign up for the email newsletter to get the free Mochi pun printable download. The file is a PDF with 2 pages. There are 2 unique Mochi pun sayings: "I like you so Mochi!" and "You mean so Mochi to me!" with different colors for a total of 8 different designs.
DIY Mochi Valentines Assembly
I love the Cricut paper trimmer for projects like this. With card stock I usually trim 2 at a time stacked on top of each other. Just trim around the valentines and then use the scraper tool to crease along the line in the middle.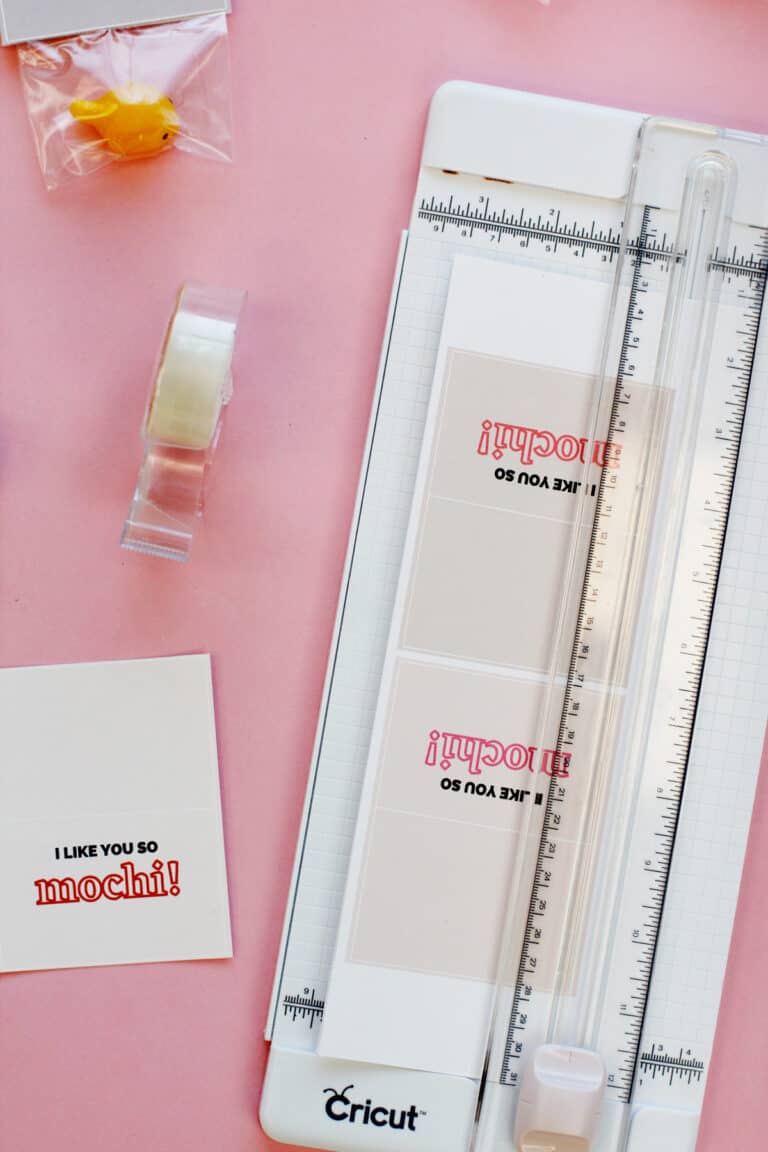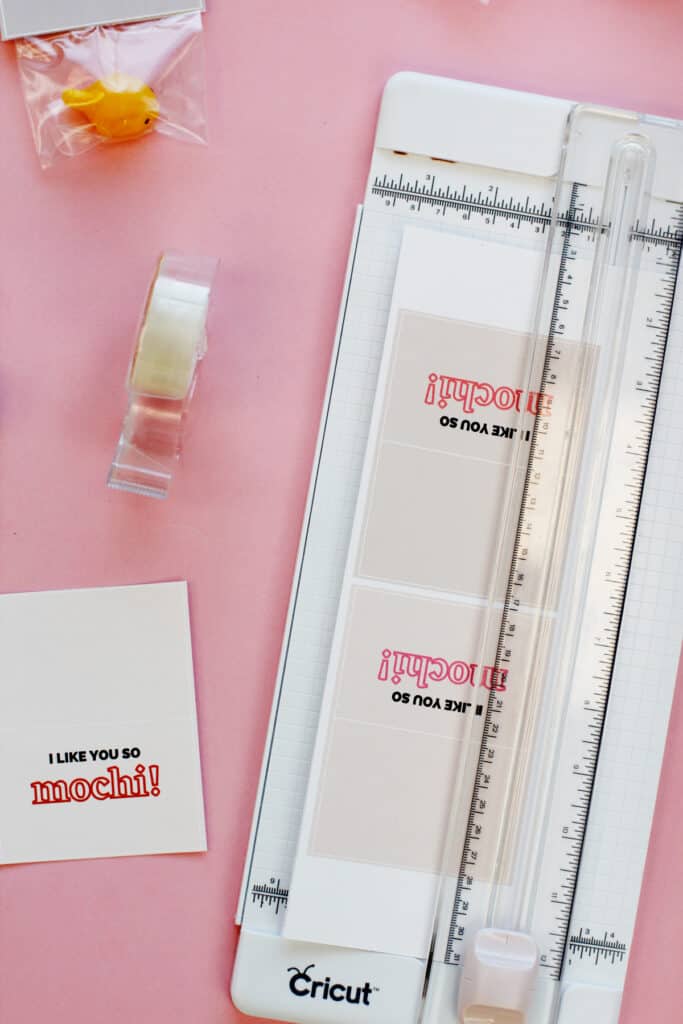 The Mochi came individually packages but I wanted them to be really visible so I used clear baggies with a ziplock at the top. Just bag that cute little squish and tape the top of the bag to the inside of the valentine. The Mochi do have some moisture in them (don't ask me why!) so a plastic bag is essential!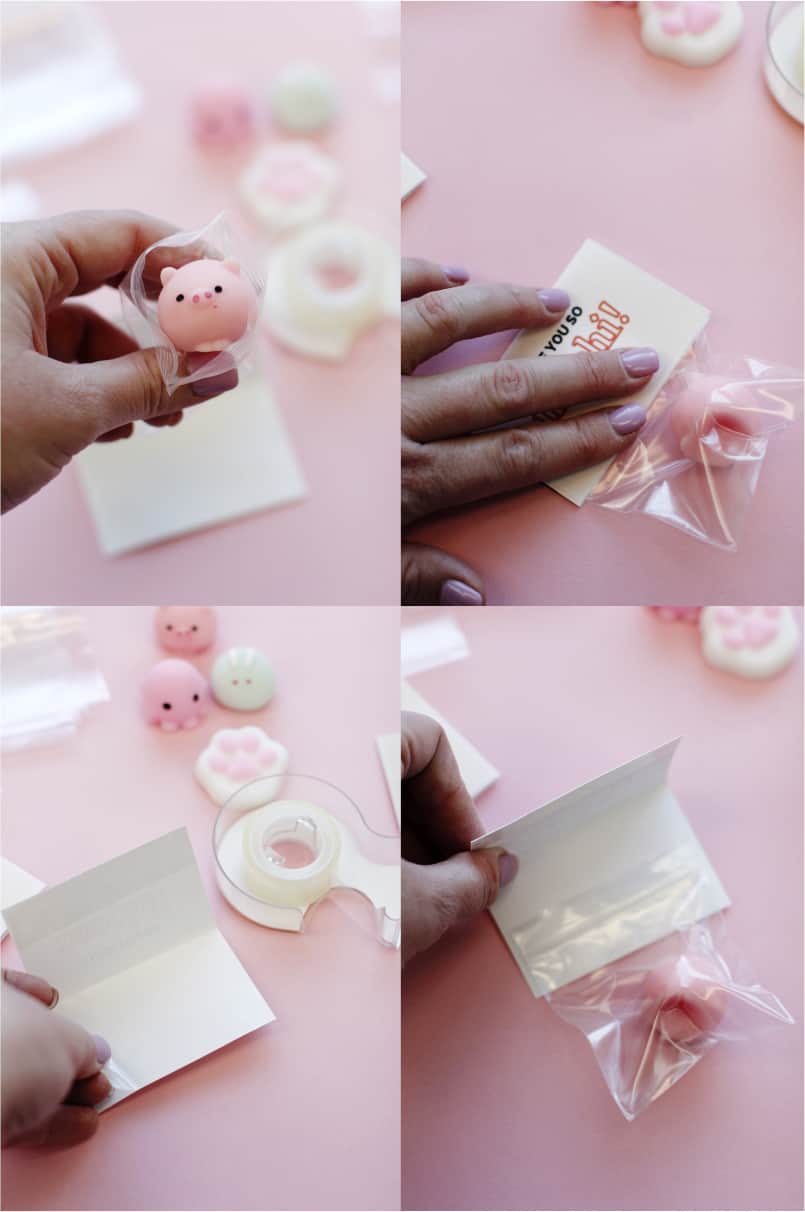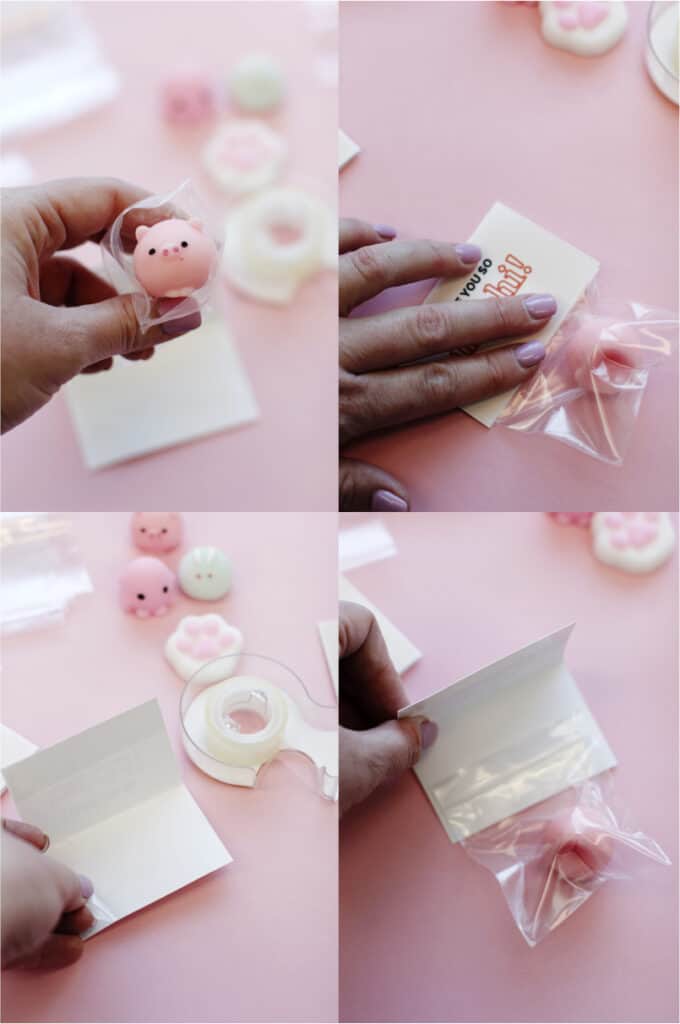 Put double-stick tape on both sides of the Valentine and sandwich over the top of the bag. If you prefer, you can use two staples to keep the paper together with the bag in between.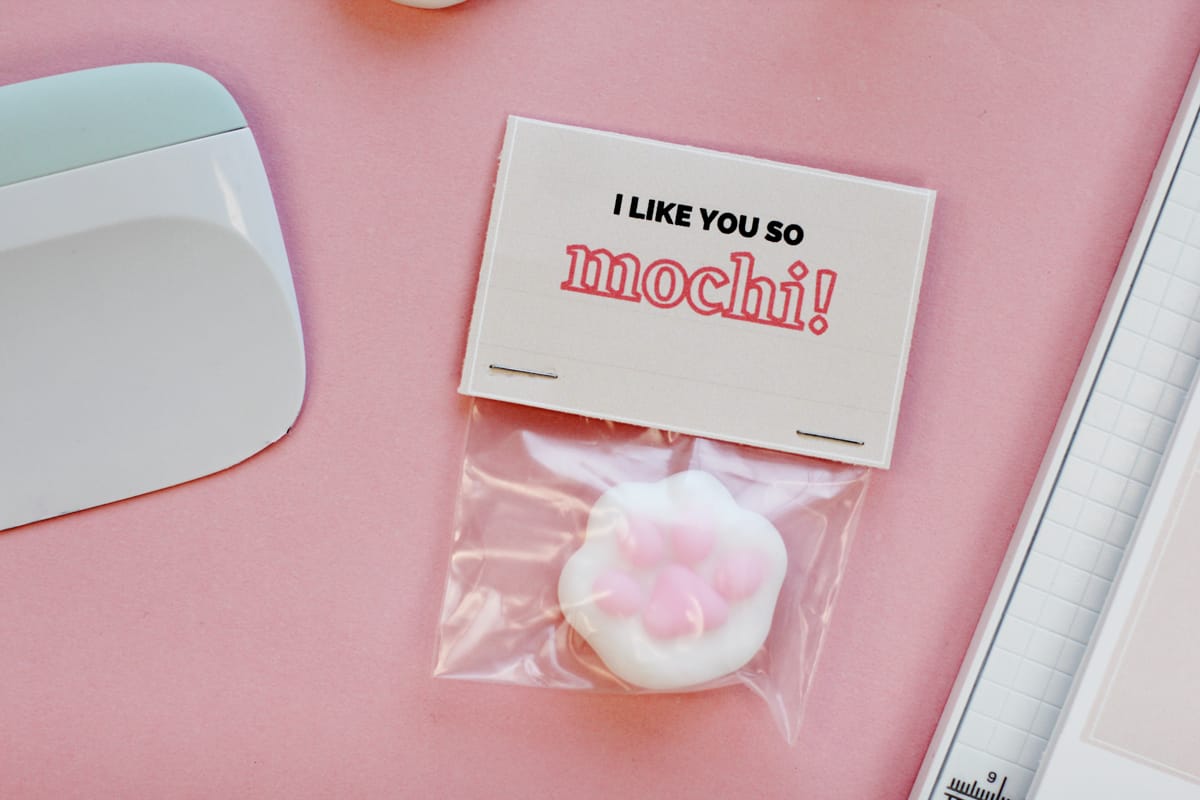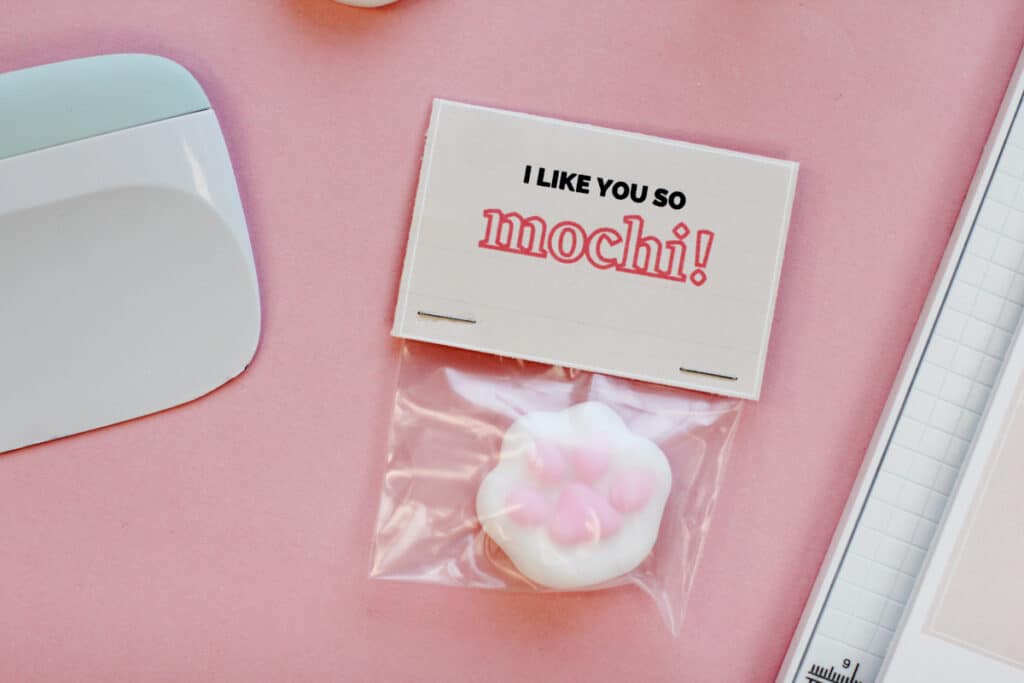 More Valentine Ideas