Amidst all the kid-centered Valentines, I always love thinking of a special Valentine idea for my husband. In recent years, I've made these "My Life Would Suck Without You" (Succulent Valentines), "You're all that and a bag of chips" printables and this year I have a special one for a vinyl lover! These Record Sleeve Valentines are catchy and fun to put together.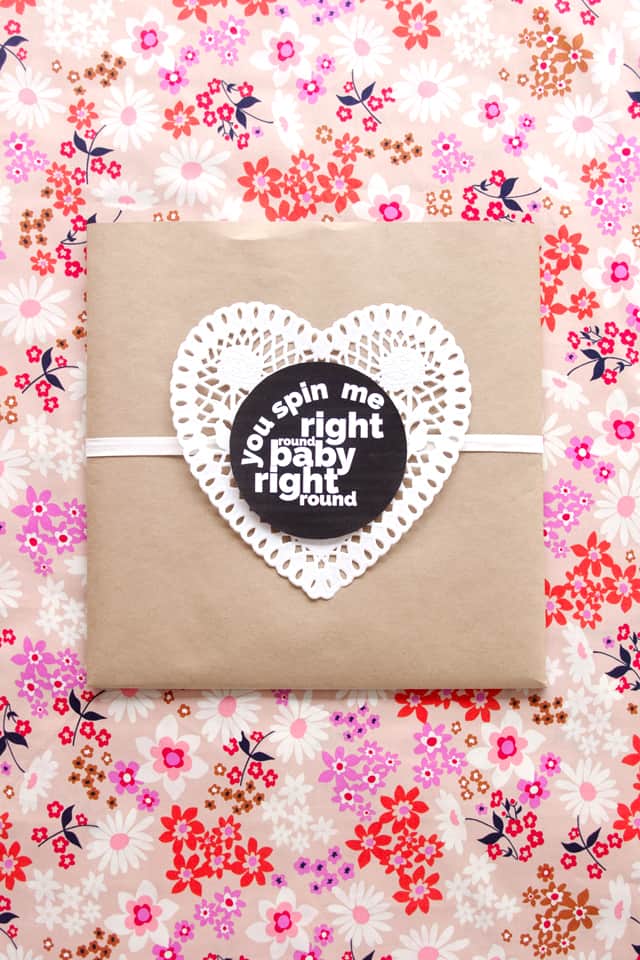 These record sleeve valentines adorn a label that says "You spin me right round, baby, right round" and you can finish the rest in your head! The song always reminds me of the wedding singer, which is one of our favorite movies, too. So, I think he'll love this! There's a record inside, of course.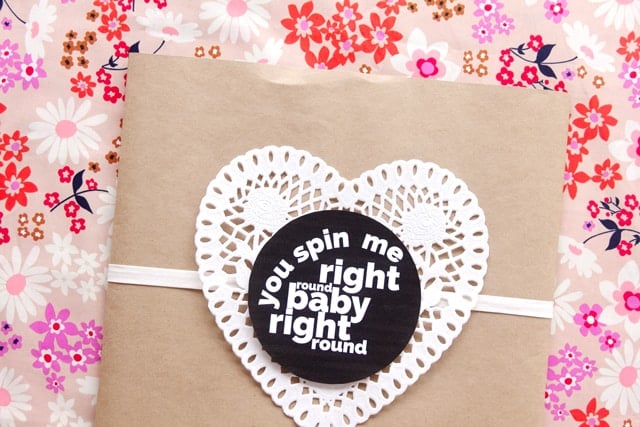 RECORD SLEEVE VALENTINES Materials
Kraft Paper
Heart Doily
Ribbon (or bias tape, which is what I used)
Tape
Cardstock, recommended.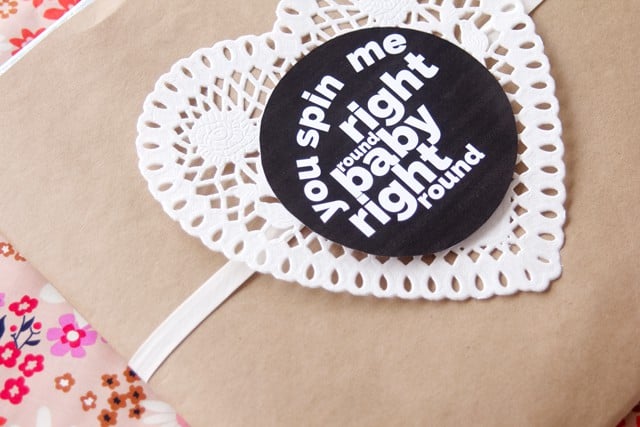 First wrap the record in kraft paper. I left it open at the top to create a sleeve. Wrap the ribbon around and tape. Then tape on your doily and printable.
I recommend printing on cardstock so it's a little more hefty of a card.
Enjoy!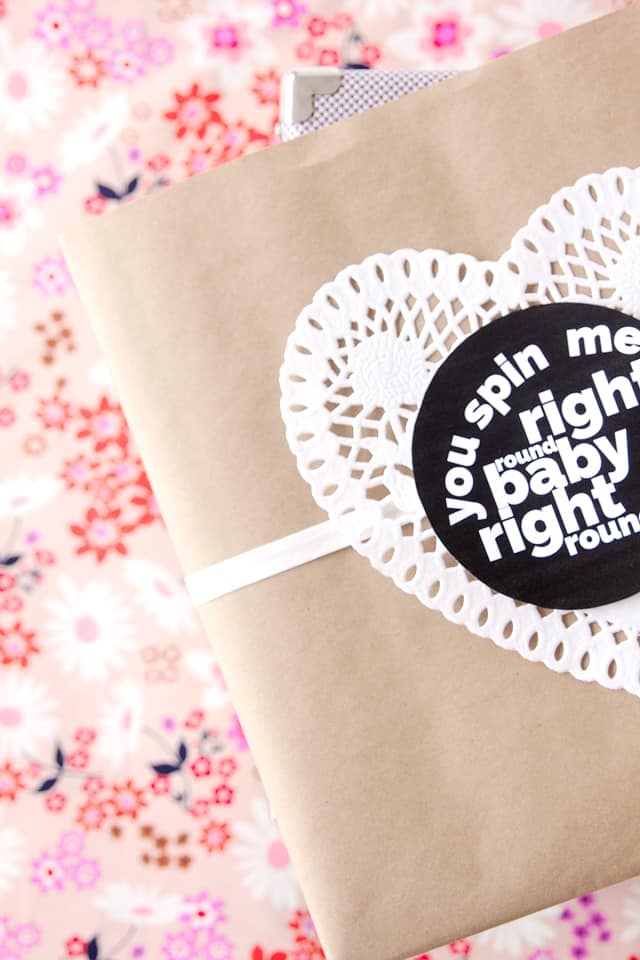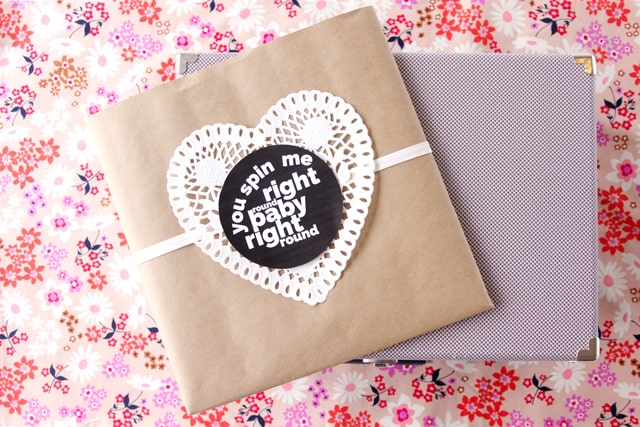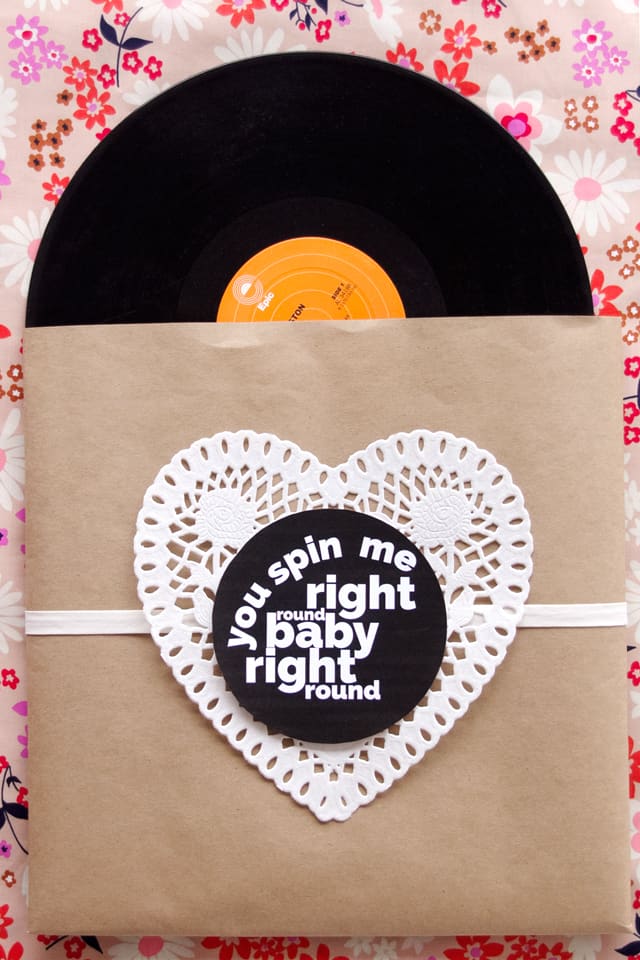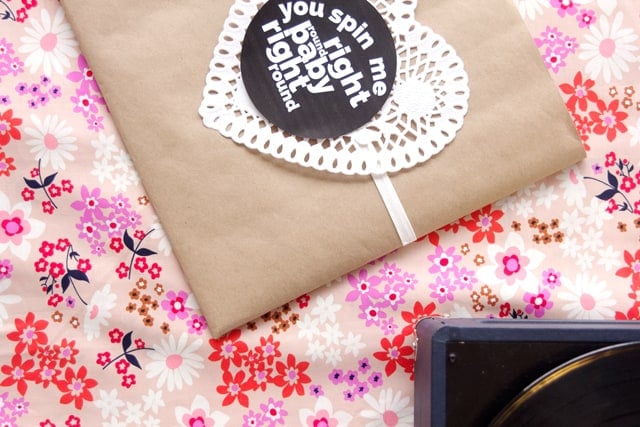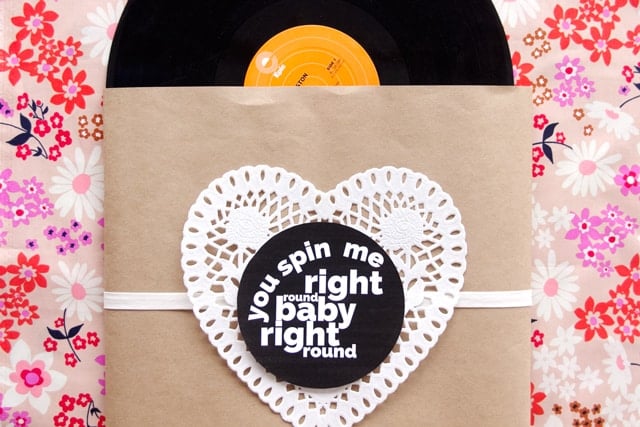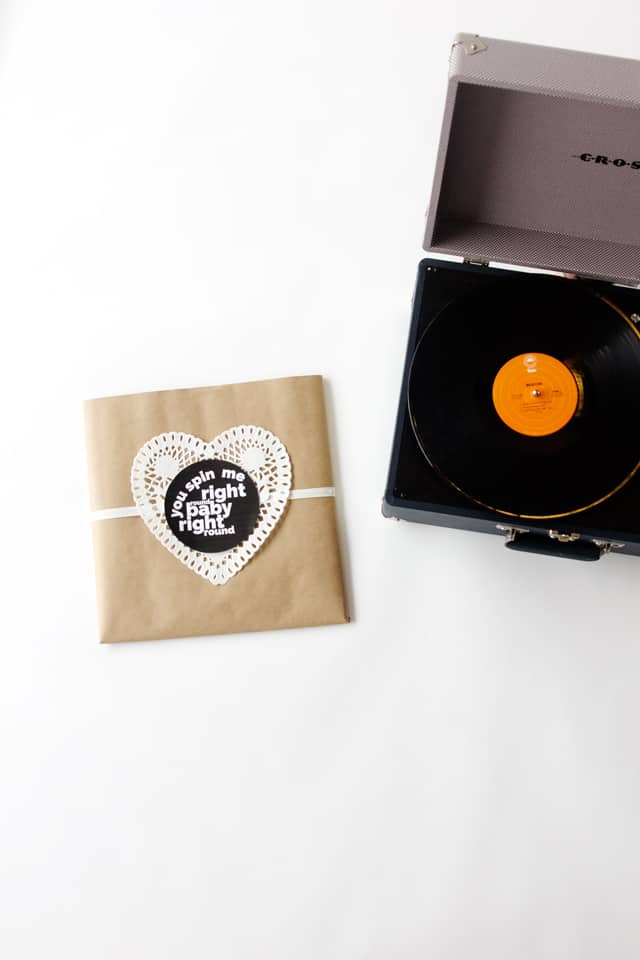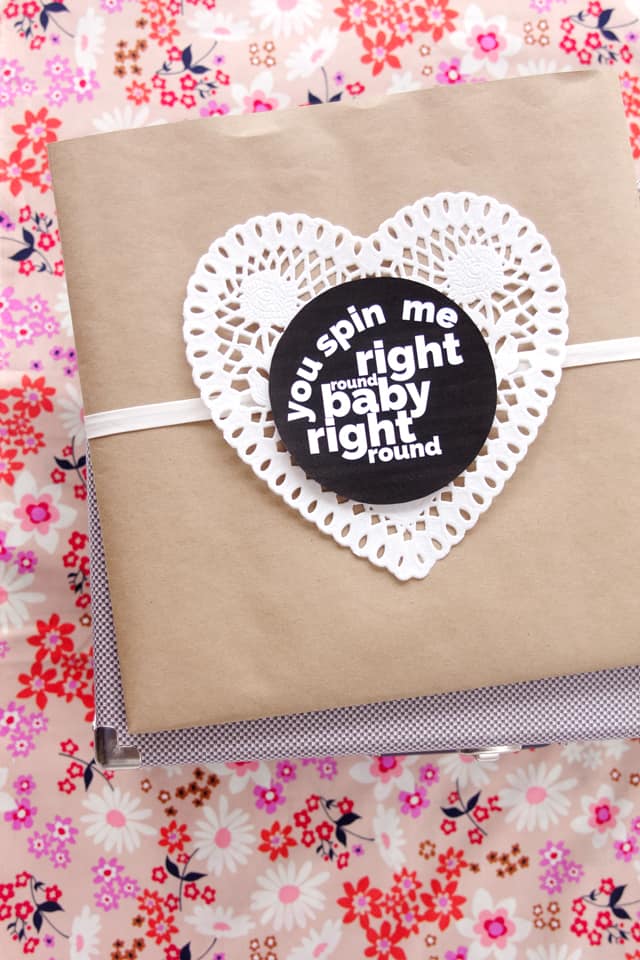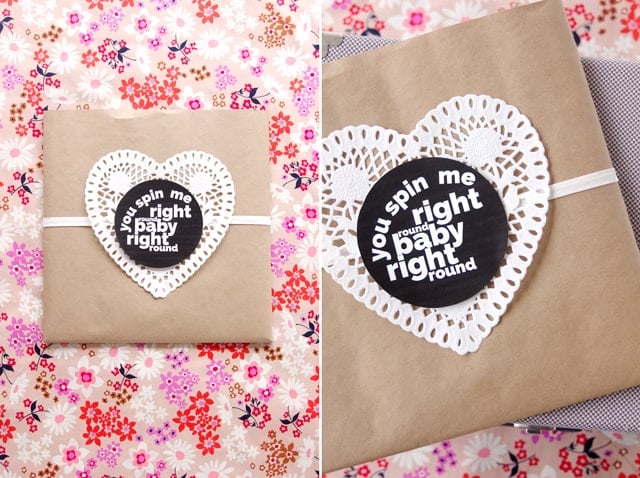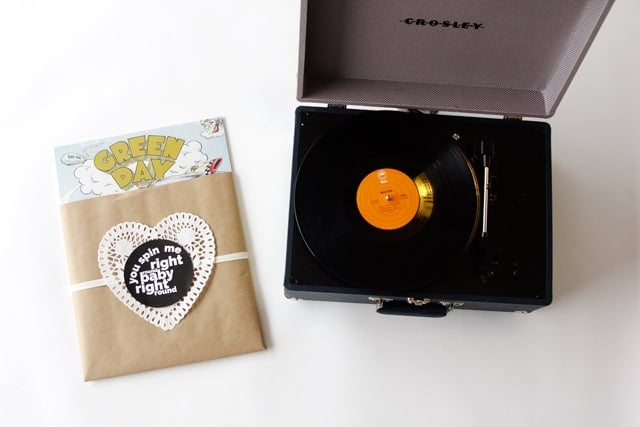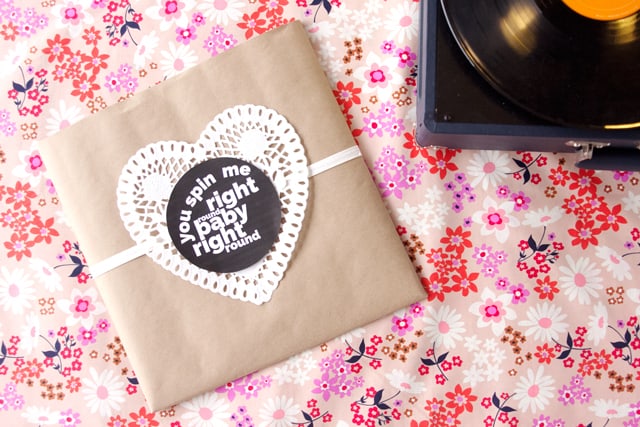 Heart Doilies (affiliate links)
Record Player by Crosley
Green Day Record
Fabric c/o Raspberry Creek Fabrics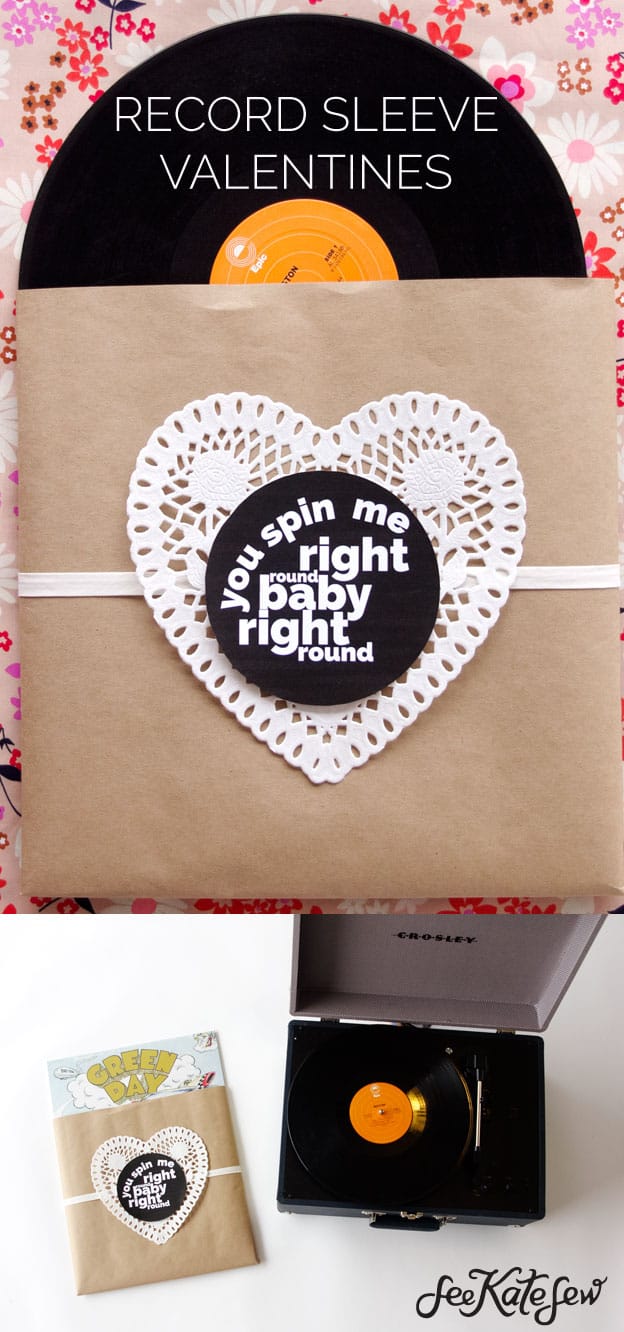 More Valentine Ideas
SaveSave