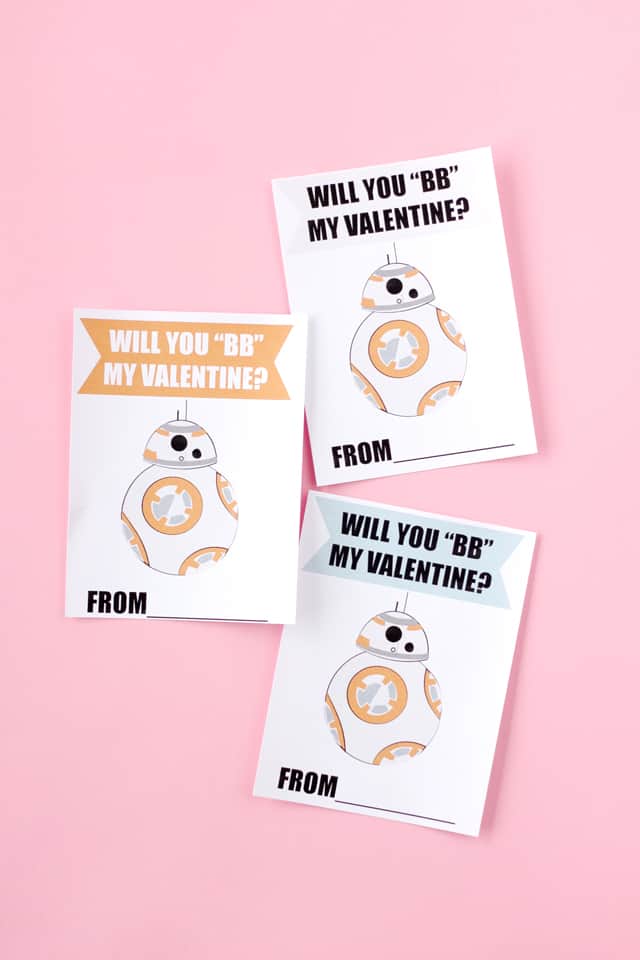 "Will you BB my Valentine?"
BB8 is such a cute character, I knew I had to make some Valentines themed after her. Can a robot be cute?
I thought I was pretty clever with this little saying, hahah… ;)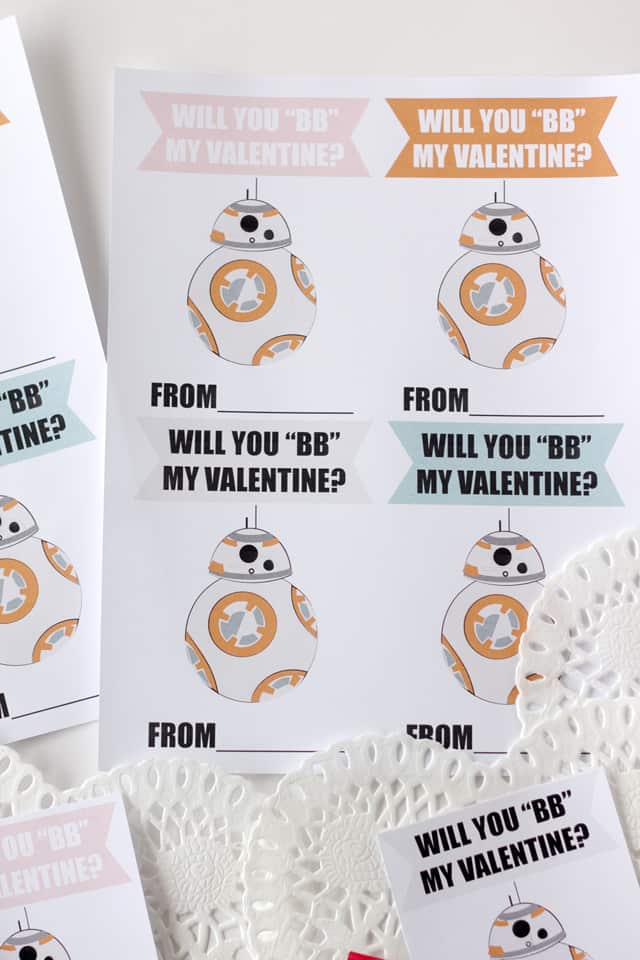 These Valentines are great plain, or stick on a pixie stick "lightsaber" or other little candy or toy. It comes in 4 colors, grey, blue, pink and "BB8" orange. You can print them separately or choose the Multicolor option.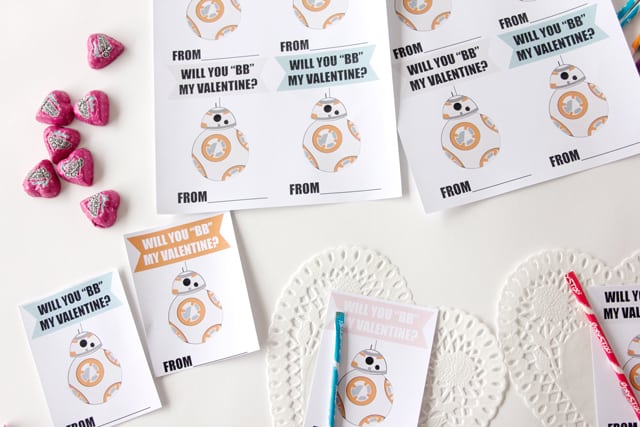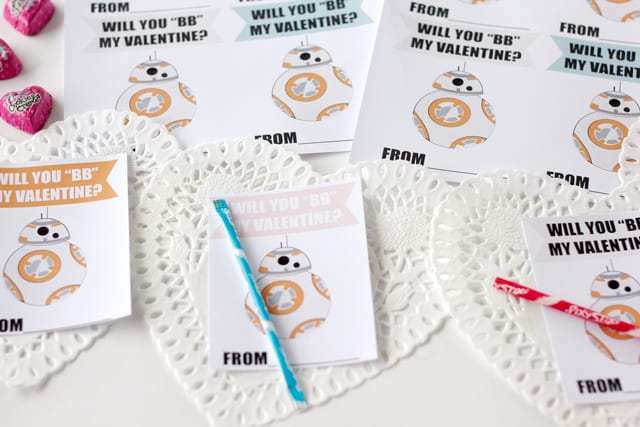 Stick them on a doily or give plain.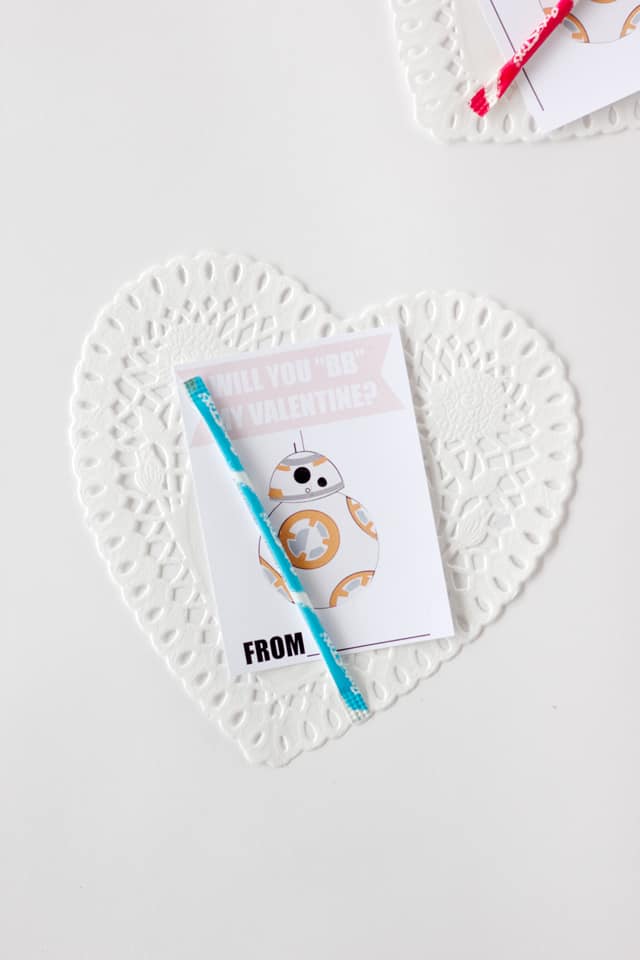 The Force Awakens Star Wars Valentines //
Each valentine printables prints 4 per page. Use 8.5″ by 11″ or A4 paper.
BB8 Valentine Downloads
Will you "BB" my Valentine? Multicolor
Will you "BB" my Valentine? Pink
Will you "BB" my Valentine? Orange
Will you "BB" my Valentine? Grey
Will you "BB" my Valentine? Blue
Other materials:
–Cardstock
–8″ Glow Stick Bracelets
–Pixie Sticks
–Doilies
I couldn't forget about Rey! These are simple lightsaber Valentines that work well with 8″ bracelet glow sticks. (Or pixie sticks!)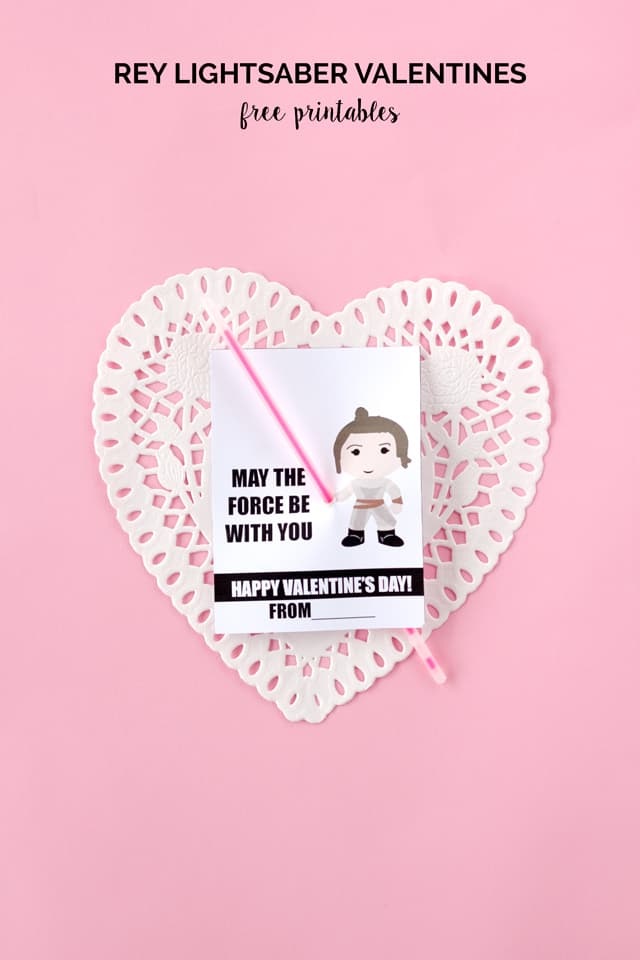 Rey Valentines
May the Force be With You – Rey Printable Valentines
Just punch a hole in Rey's hand and stick the glow stick through. Tape it to the back. Add a doily if you want!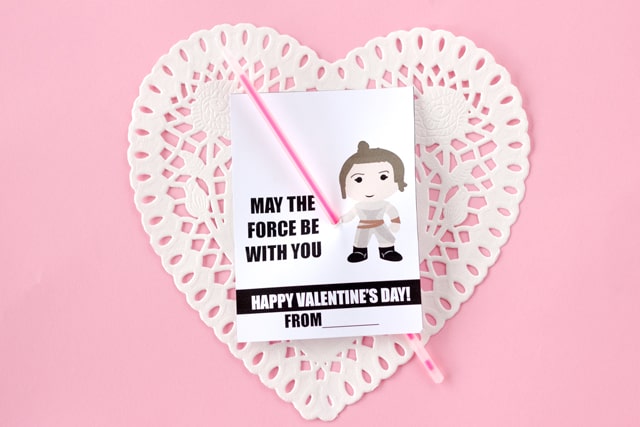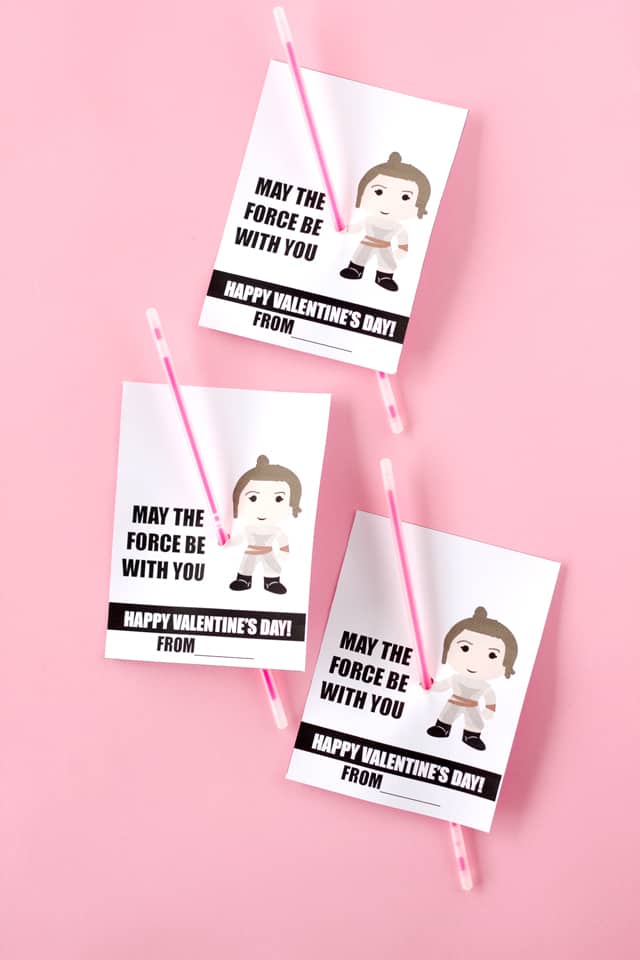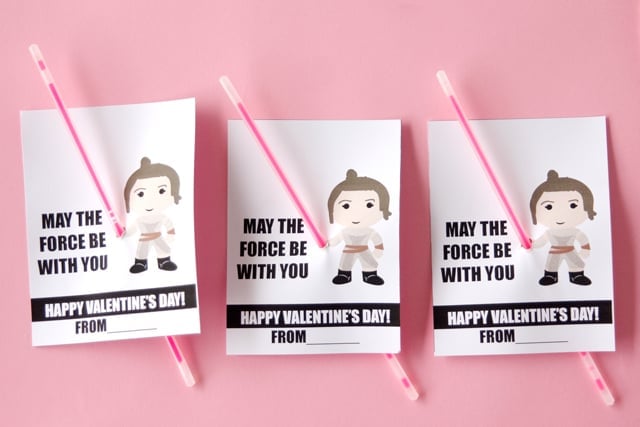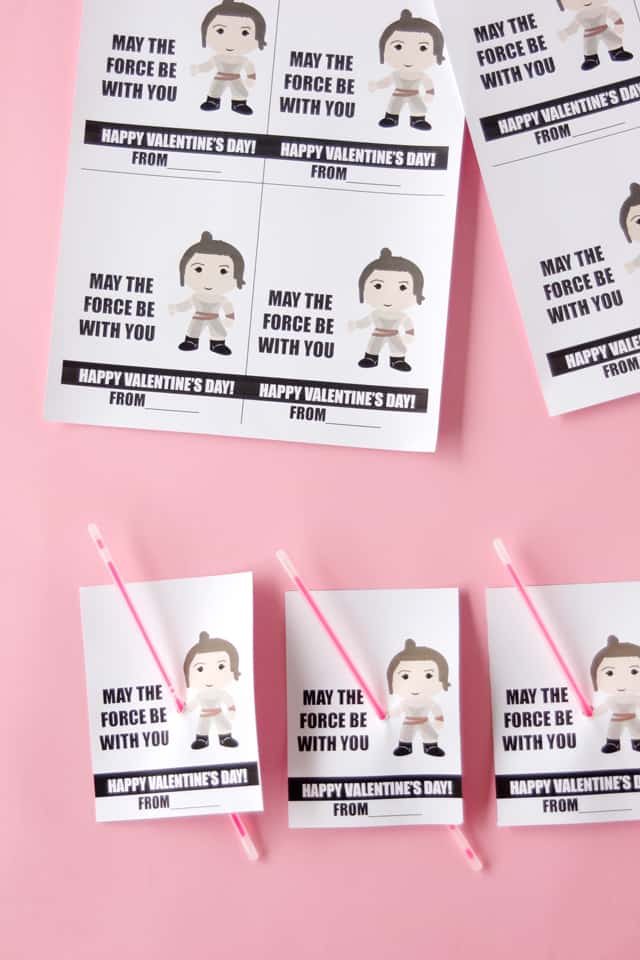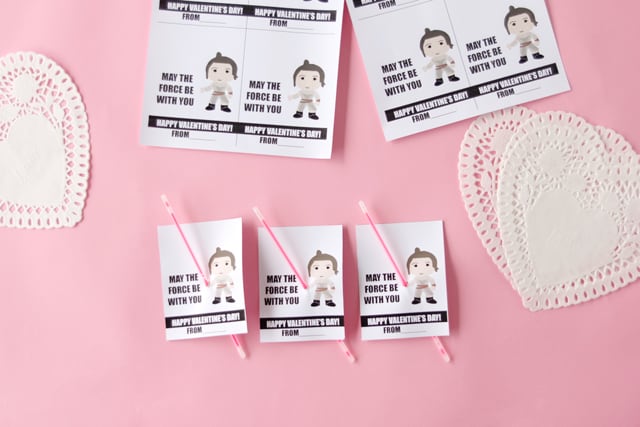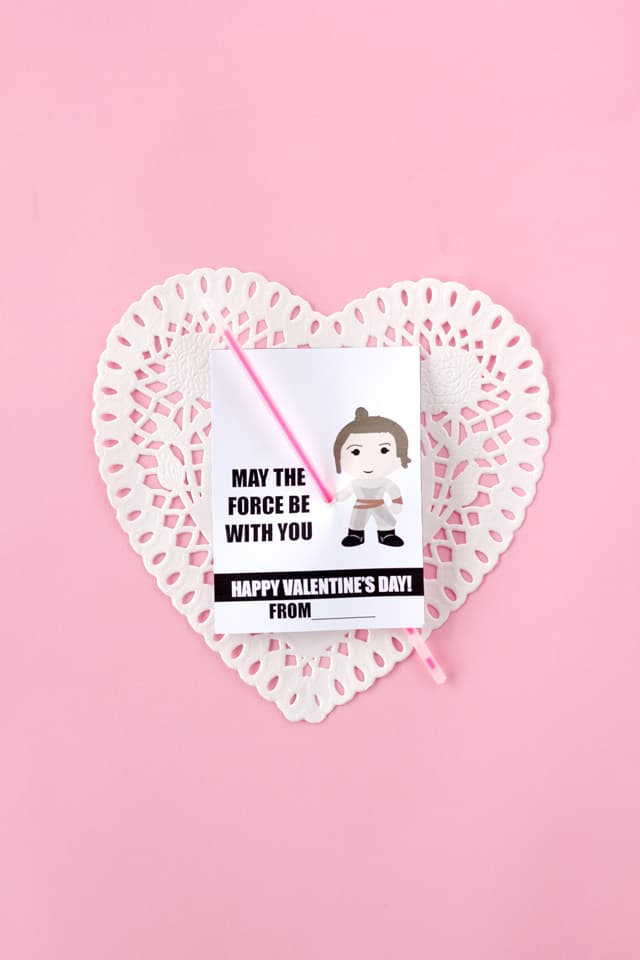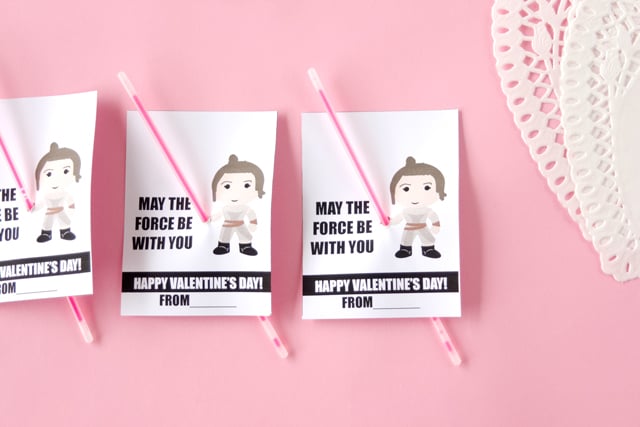 Happy Valentine's Day! I have a couple more Valentine's Day printables coming and more sewing projects in between!
SaveSave