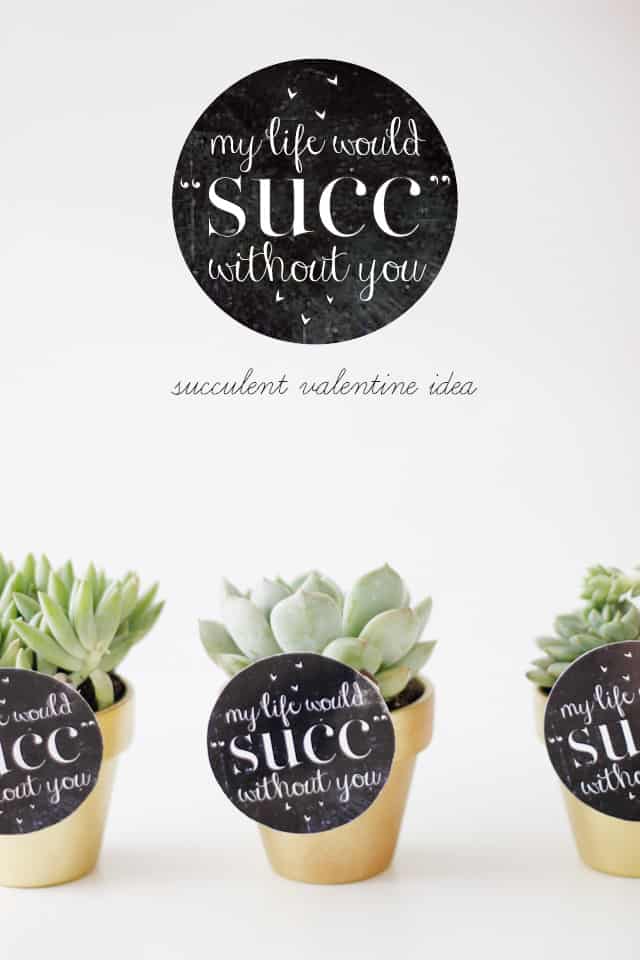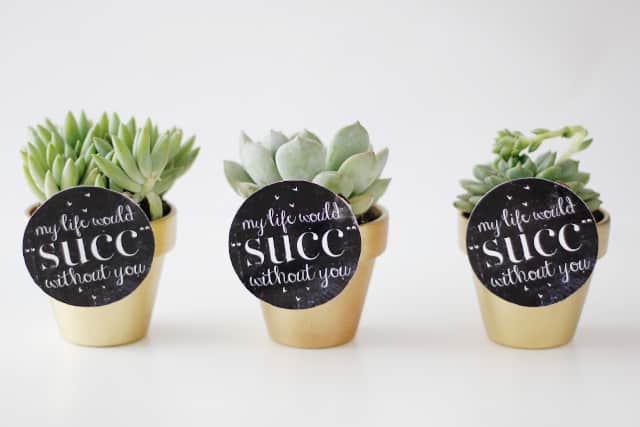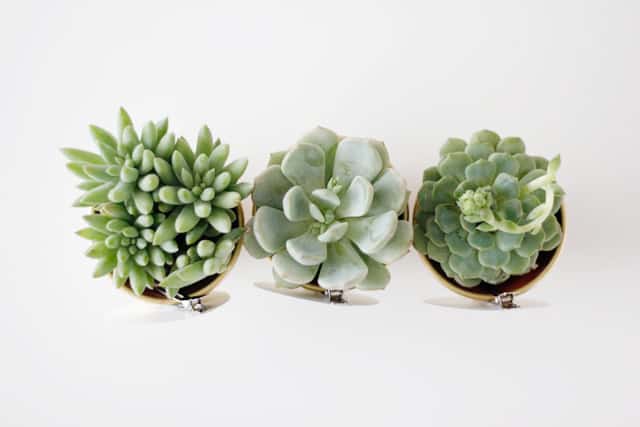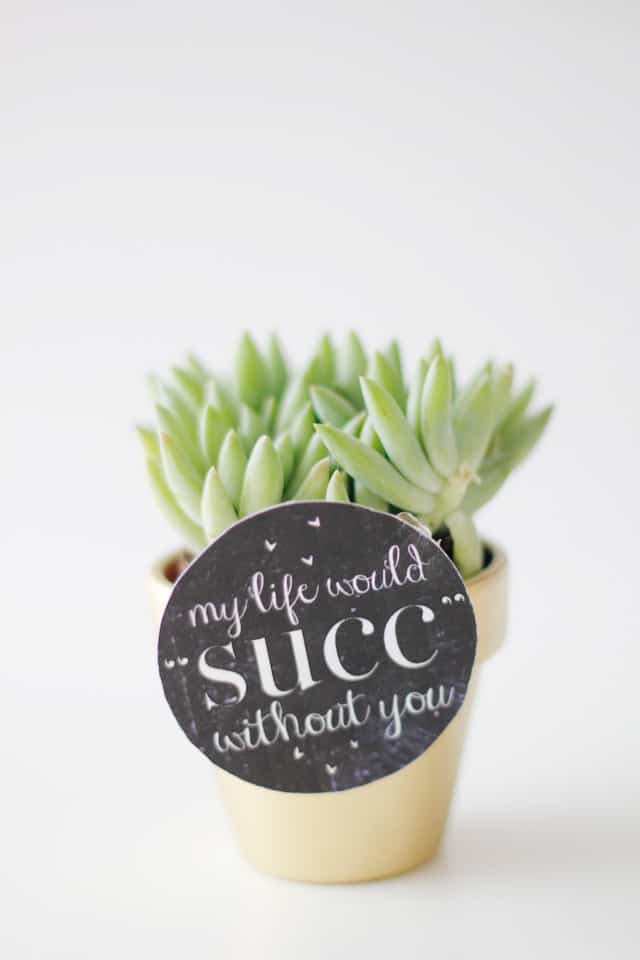 This one came to me in the middle of the night, like my best ideas sometimes do! (Do get good ideas at night? It might be the only time I have to think.) So anyways, I was trying to formulate a succulent valentine idea. Who doesn't want a succulent on V day?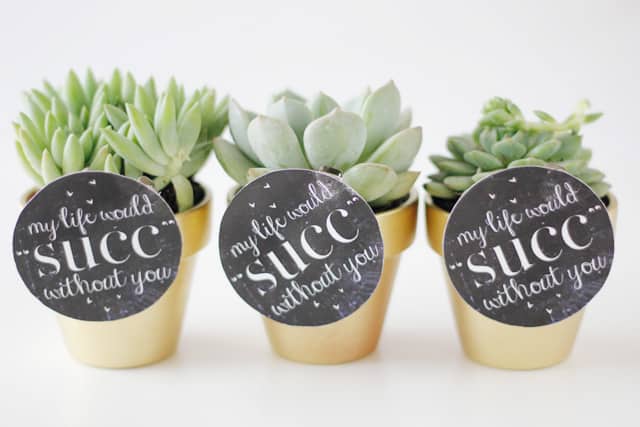 At first I thought "You don't suck" but that is kinda dumb and I don't think many people would appreciate getting a Valentine like that. So then I thought "Valentine's Day would suck without you" which is okay but not perfect. And then Kelly Clarkson's classic came to mind, the one we use to scream in the car in high school because it embodies all the feelings you feel in high school into one song. Anyways, "My life would suck without you!" Perfect, meant to be screamed, not said. Change the suck to "succ" for succulent.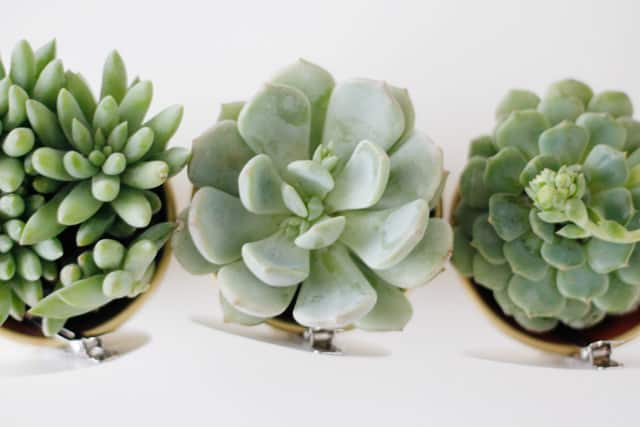 Materials:
-succulents (I got mine at Home Depot)
–free printable tags
-scissors
-glue gun
-little clay pots
-gold spray paint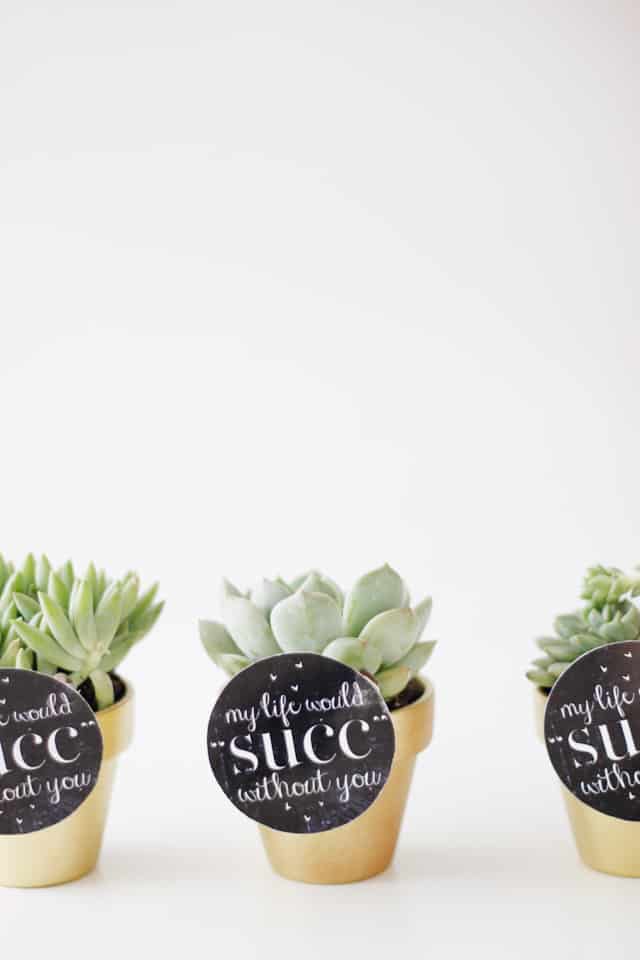 The free printable has 6 to a page. It looks best on thicker photo paper, but cardstock will do as well. Print it out, cut out the circles and glue them to your pre-spray painted pots. I actually glued mine to a hair clip and clipped it to the side of the pot, so you can do that, too. And that's it! You are really to give!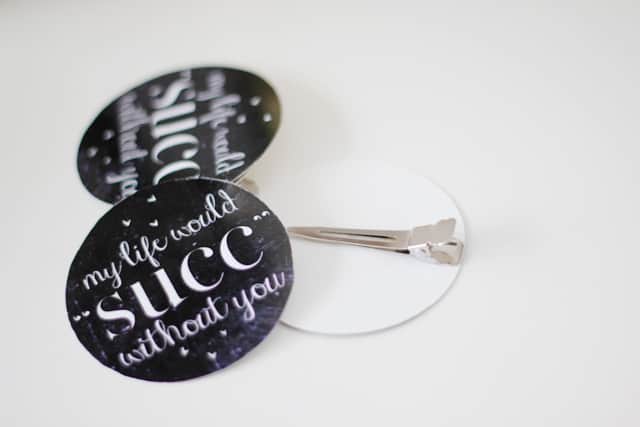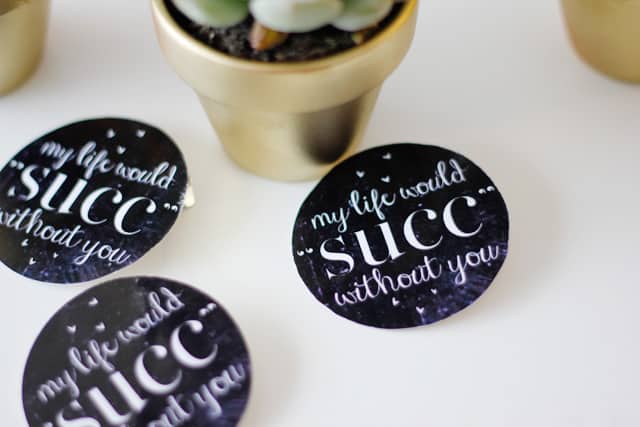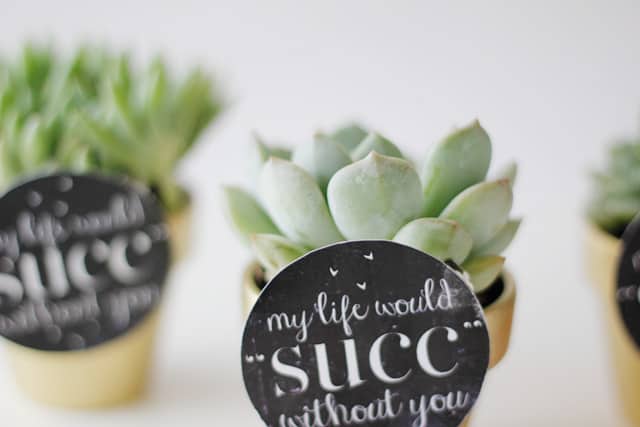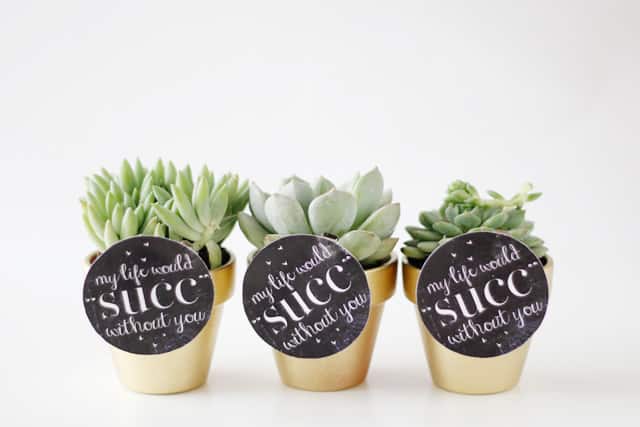 Cause we belong together, now yeah!
xo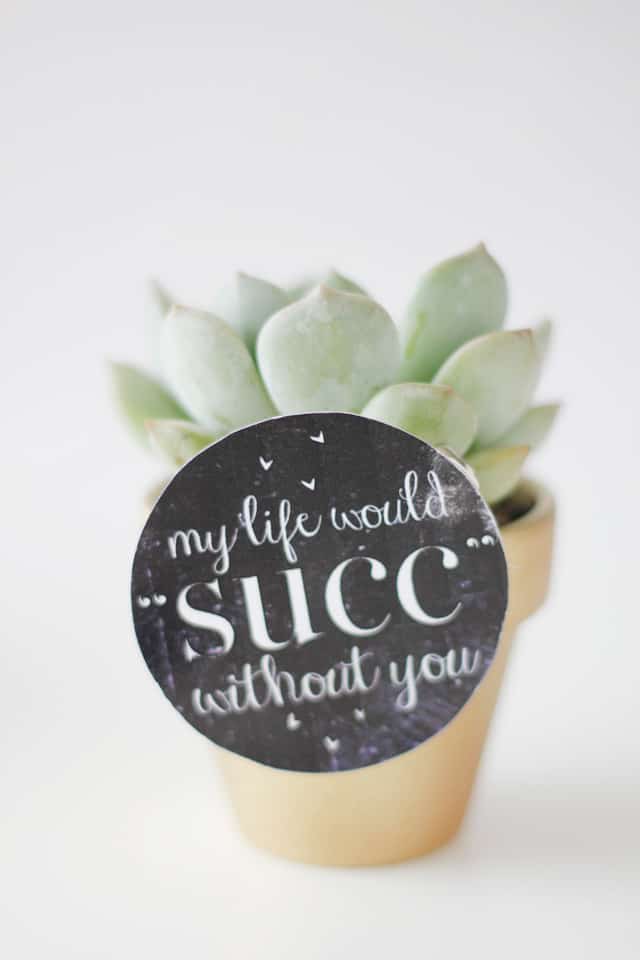 SaveSave