I promised details on the little white elephant I made for a white elephant party. It was actually really easy!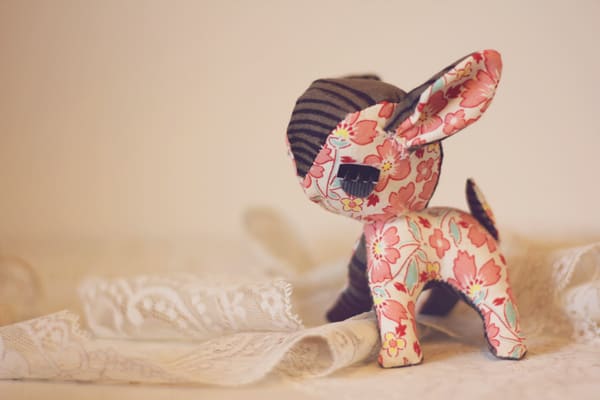 I was making this little deer from the free pattern found here via happy together (from the book Palm-Size Softies
), and thought I could just change it a little to make an elephant.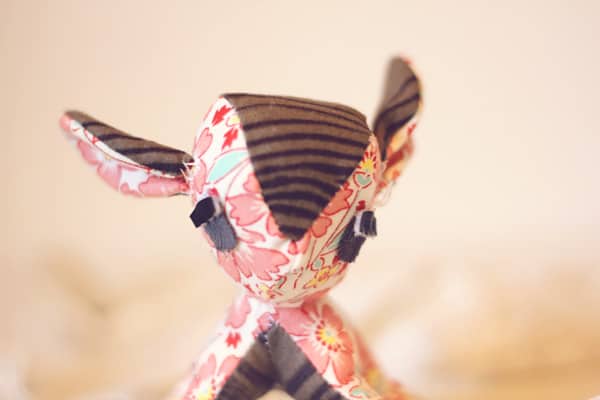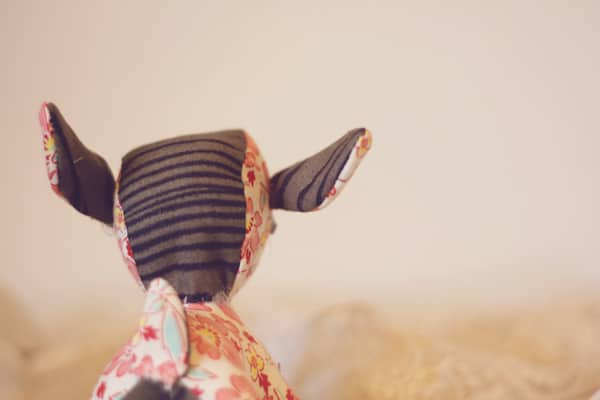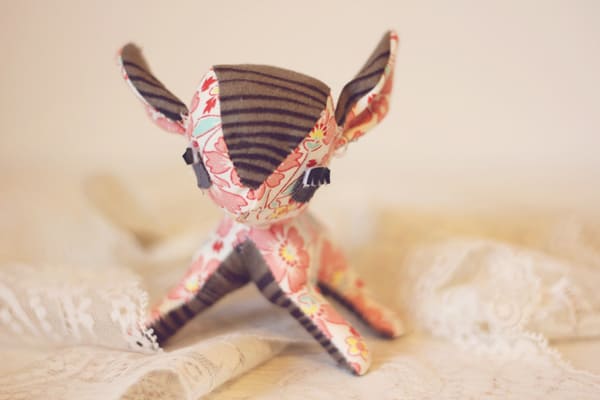 I used the original body pieces but hand drew a simple trunk pattern and oversized ears. Instead of the deer tail I sewed on some tattered scraps to look like an elephant tail. Then I replaced the eyes with embroidered dots.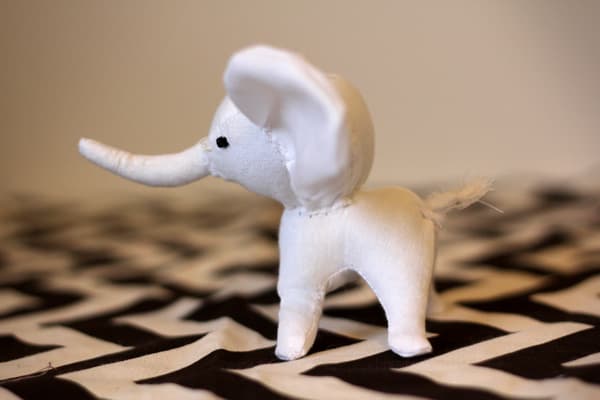 So, next time you're not sure what to bring to a white elephant party, this will take you about half and hour. I think the deer would be a fun thing to bring also.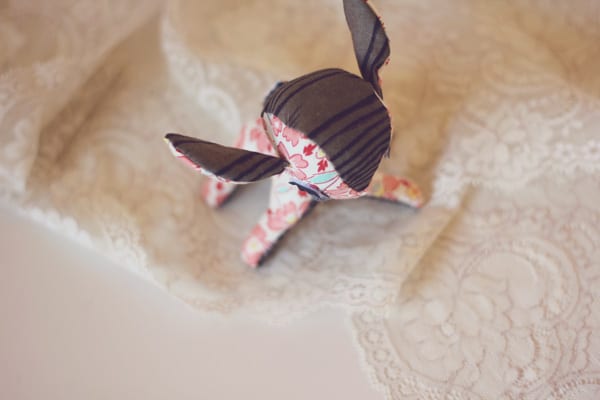 Oh deer!