It's the first day of fall! My favorite season! I also say that every springtime. But right now, fall is my favorite! I made a little fall wreath to celebrate the season.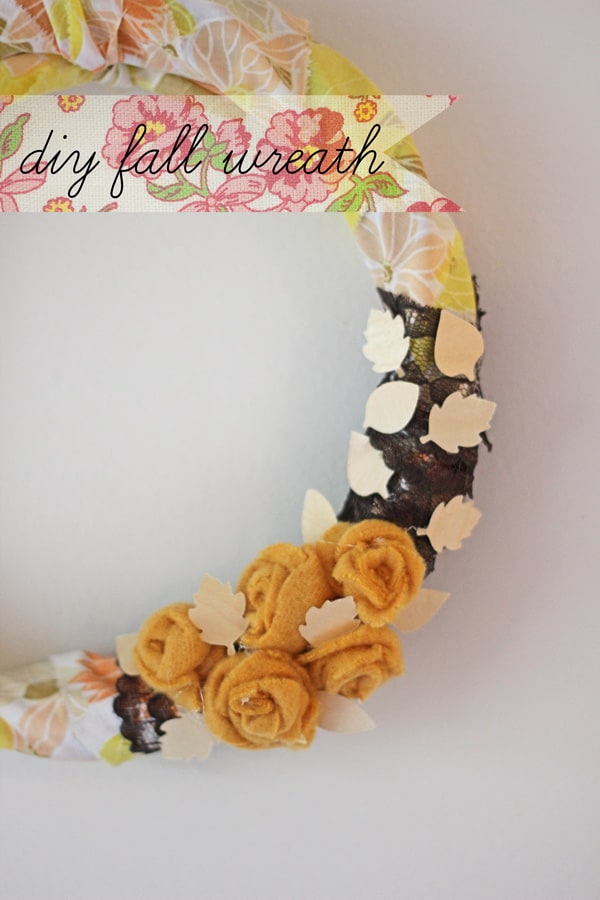 So, this could probably pass for a spring wreath, too. But that mustard fleece screams fall, right? I think wreaths are the perfect project for meshing fabric + paper. This project is entirely scrap material! All you need is different fabric scraps and some paper leaves. I used cotton strips for the main fabric, a little bit of lace and mustard fleece for the rosettes.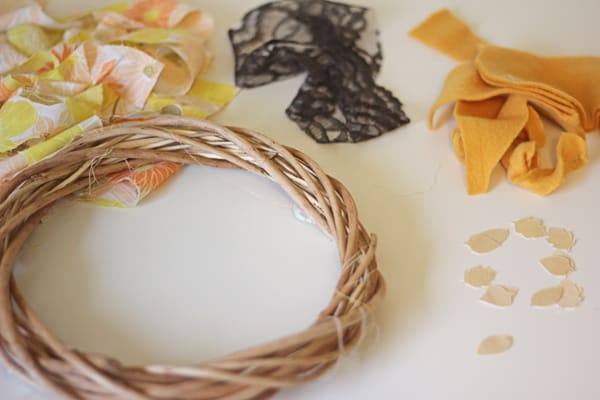 I used my epic tree die cut to cut these leaves out. I cut them from wood veneer paper. I love that stuff. It's real wood, finely cut. I think it gives the wreath a woody feel.
Here's how to make this quick do it yourself wreath: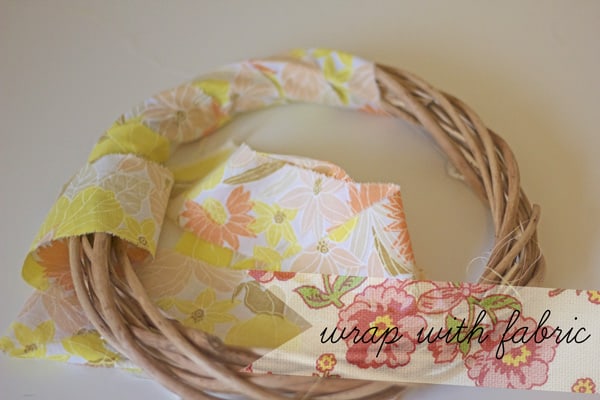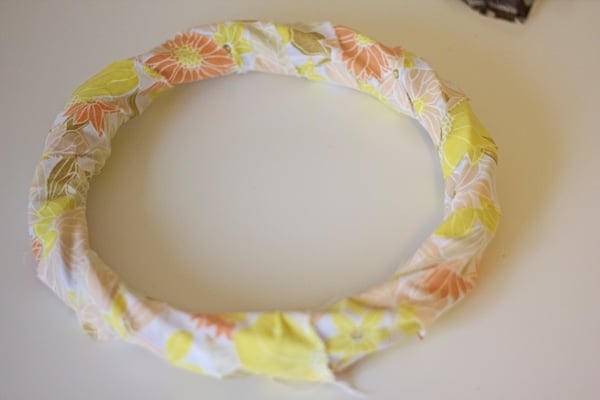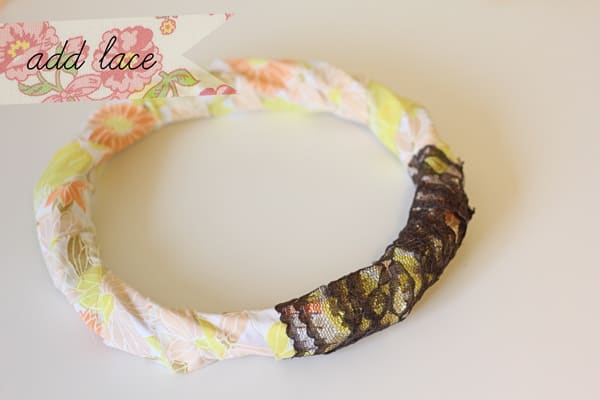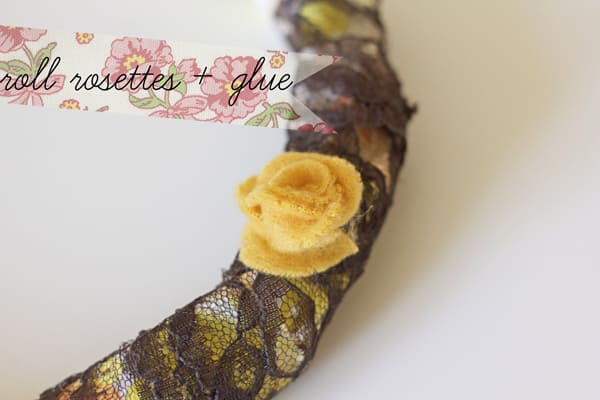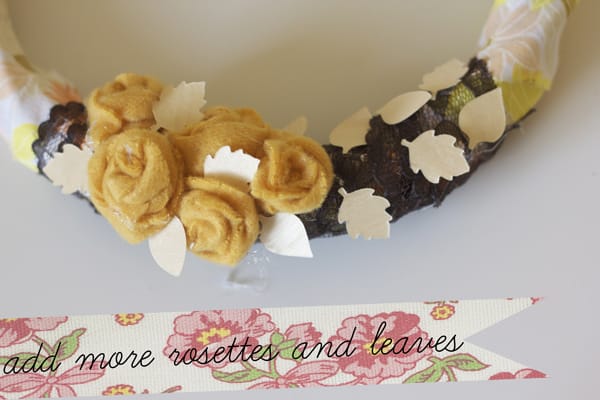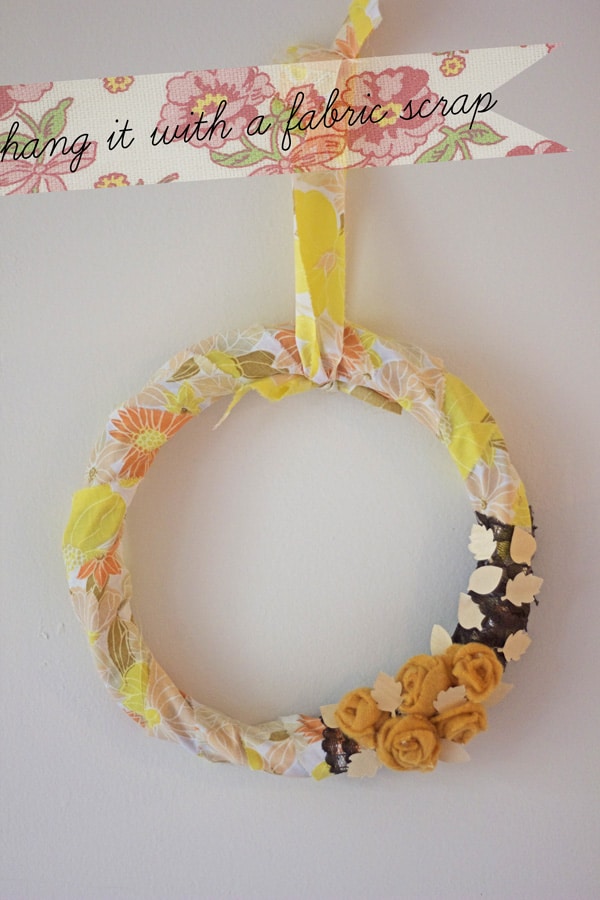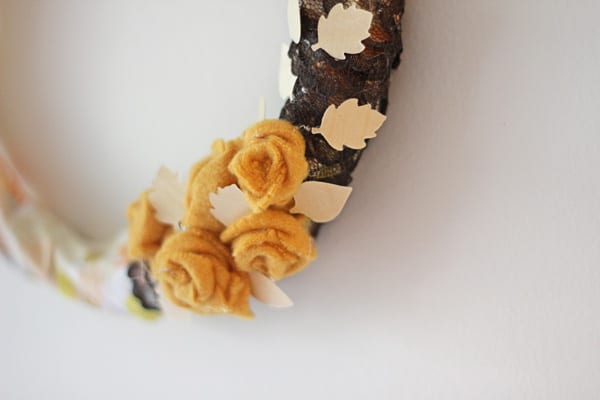 What's your favorite season?