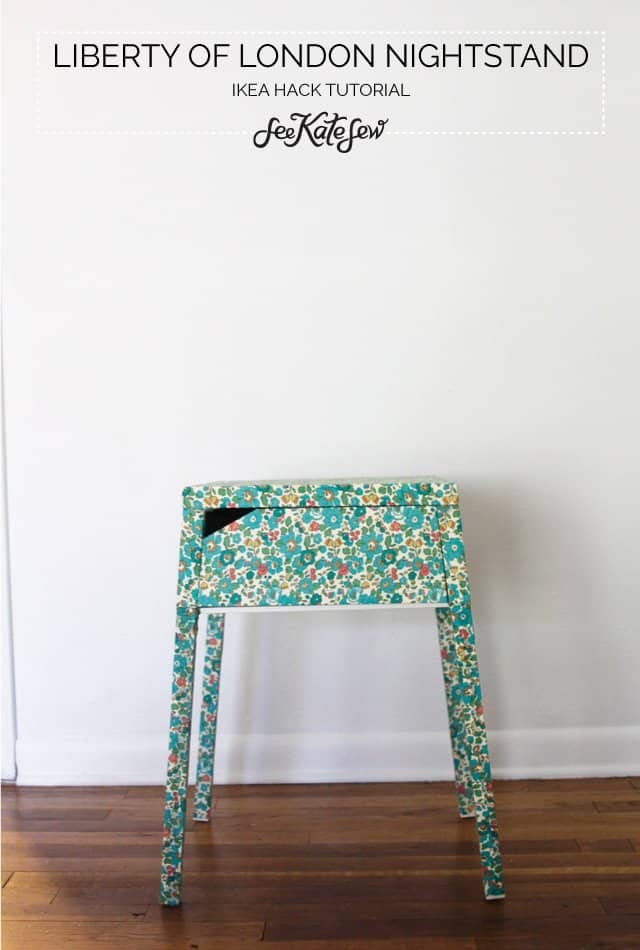 I made these a few months ago but I sat on the post forever because it seemed like a weird thing to post during the holidays. And then it just kept getting pushed back, I can't believe it's already April! So we've been using these for about 5 or 6 months now and they are holding up well! It's nice to have that perspective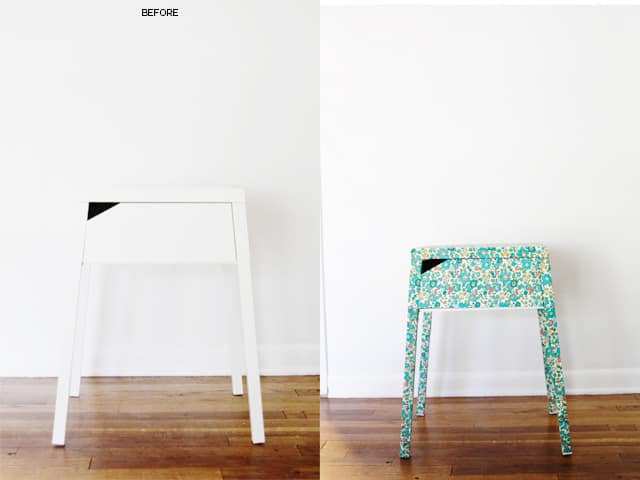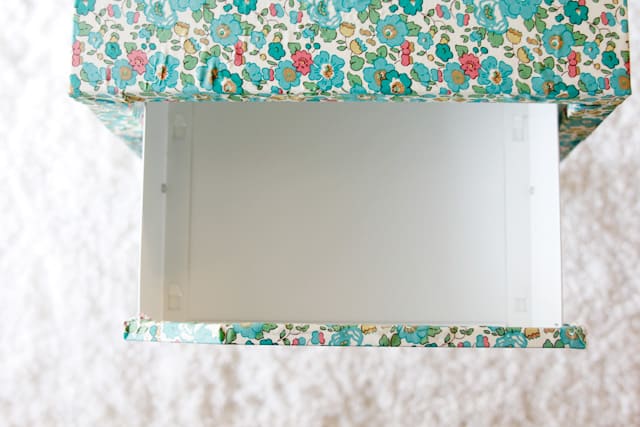 I reaaaaally wanted a floral nightstand, but I could not find one all over the internet.  Sometimes being a creative person is a problem, because when you want something (say a floral nightstand) you cannot let it go. So they must not exist. But once I set my mind to it I HAD TO HAVE A FLORAL NIGHTSTAND. So I decided I'd have to get a cheap one and do it myself. I picked a great Liberty of London fabric and used mod podge to cover all the pieces before assembling it. We really needed a set of nightstands though. I didn't think my husband wanted a floral one, but I wanted it to be the same style, so I bought two and spray painted stripes on the second one. I'll share that tutorial tomorrow!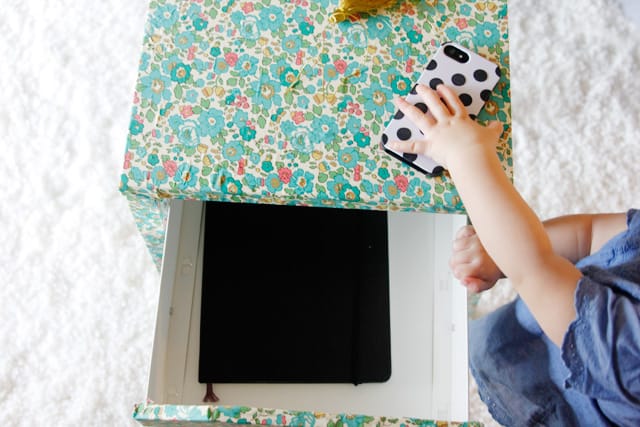 And now floral nightstands DO exist! (And striped ones, too!)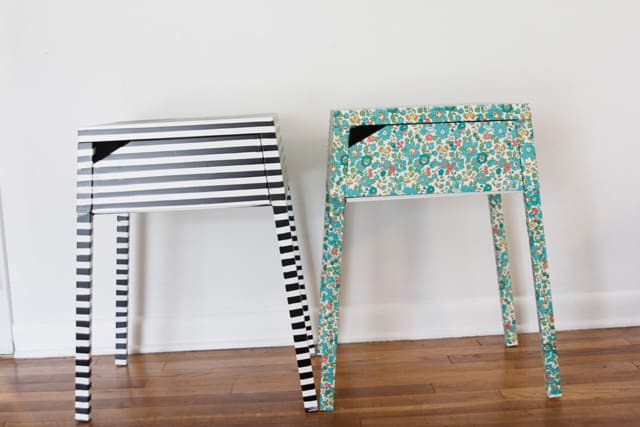 Materials:
–SELJE nightstand
-1 yard fabric
-mod podge
-glue gun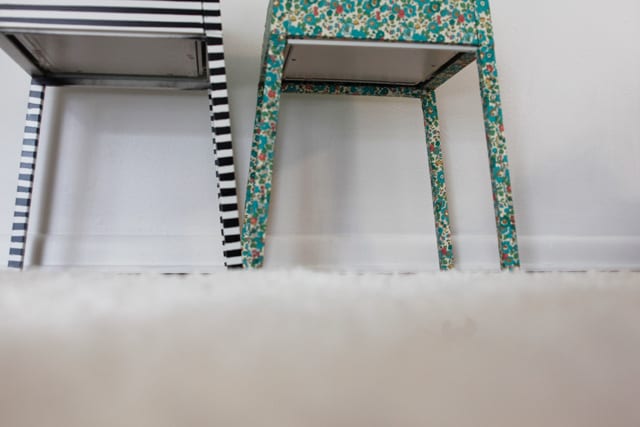 Click below for instructions!
Here's how to do it!
The floral fabric will be applied BEFORE you put your nightstand together! So, take out all the pieces of the nightstand and lay them out. Cut pieces of fabric out a little bit larger than each part. You'll basically be wrapping each piece up like a present and then putting the pieces together.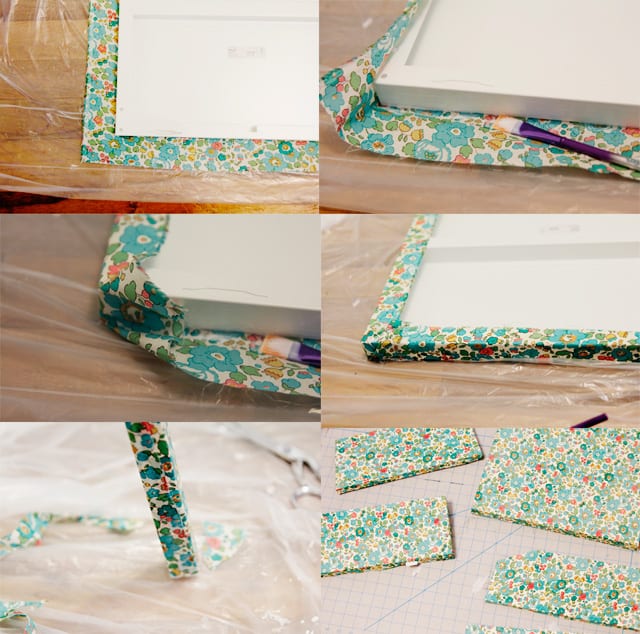 Cover the metal pieces with mod podge then apply the fabric. Smooth it out with your hands or a bone folder

wrap the edges. Apply more mod podge as glue. After the pieces dry, trim any excess fabric. Then put the parts together as the instructions guide you. The pieces will be a little bulkier than before so you may need to use more force than normal to put some parts of it together!
Don't cover the inside of the drawer (just the face) or the back of the pieces, since these won't show. You also don't need to cover the bottom of the nightstand or the bottom of the legs.
Enjoy!