Creative kids are fun to shop for! I love picking out gifts that will facilitate creative activities all year long and try to stay away from too many junky toys! Here are some awesome gifts for creative kids.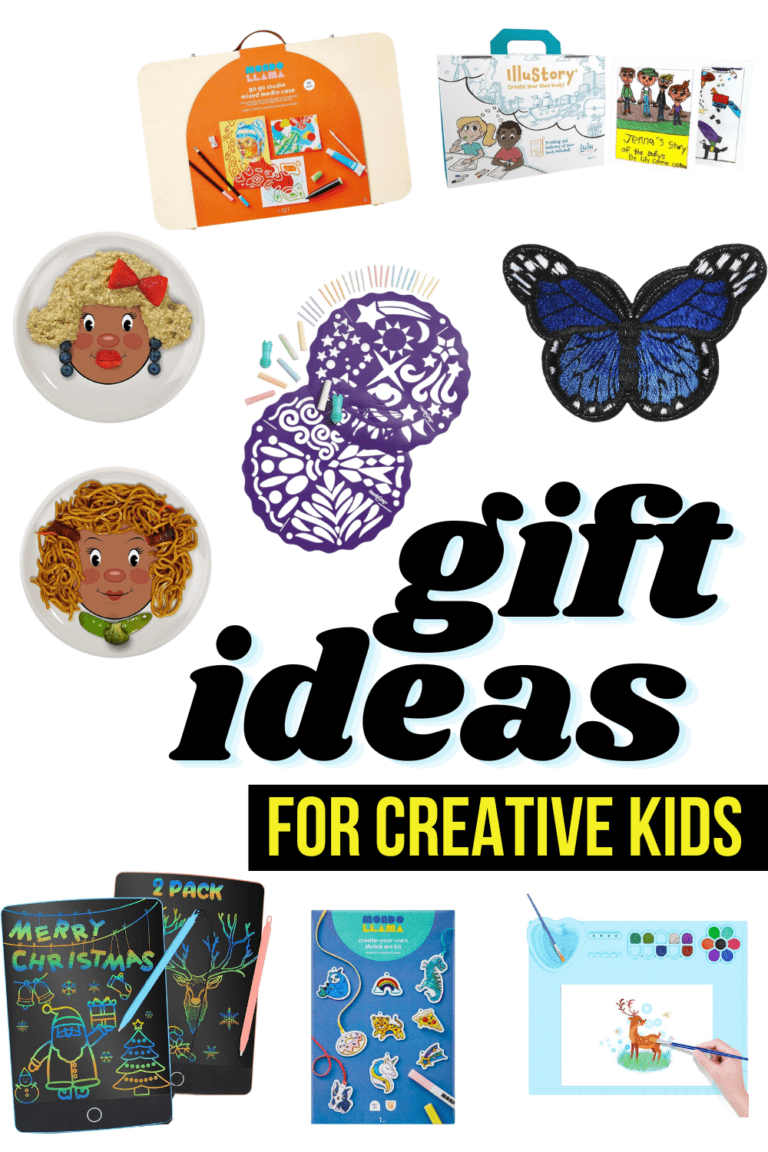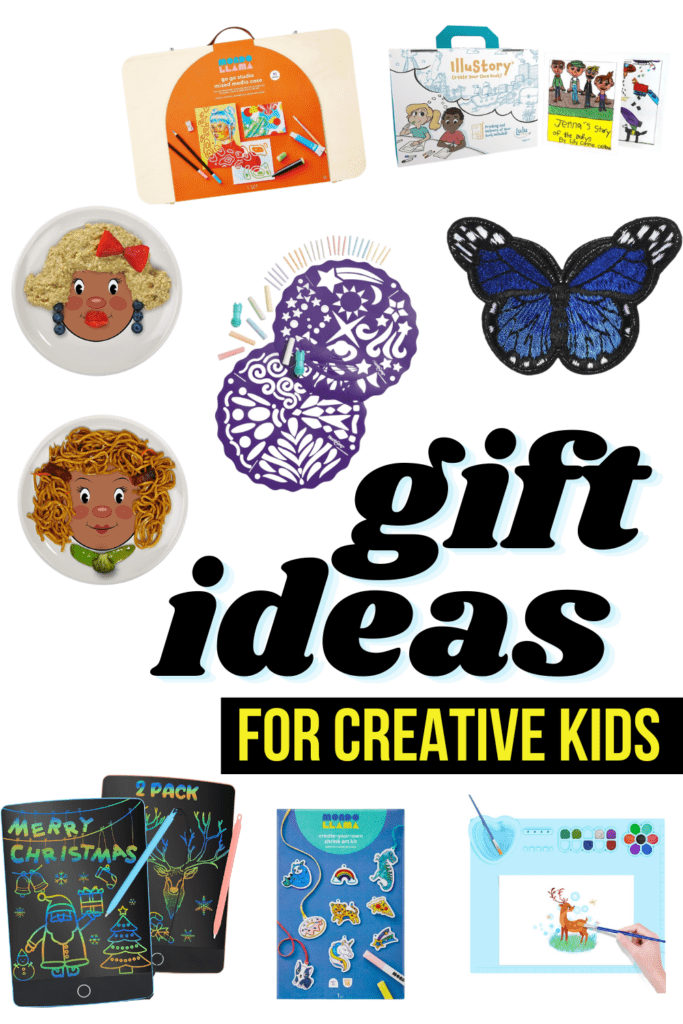 This post includes affiliate links! Also check out my TEEN CRAFTS gift guide for gifts that will make you the cool mom, aunt or neighbor! And for little stocking stuffers see this list of 13 no-mess crafts for kids.
Silicone Painting and Craft Mat
This large silicone mat will save your table and organize any painting activity! I love the pop-up cup for water (no more paint stains on my mugs!) and little paint trays for lots of colors! There are lots of styles to choose from (some colors don't have the cup!), but this one is less than $14 and includes the paint cup!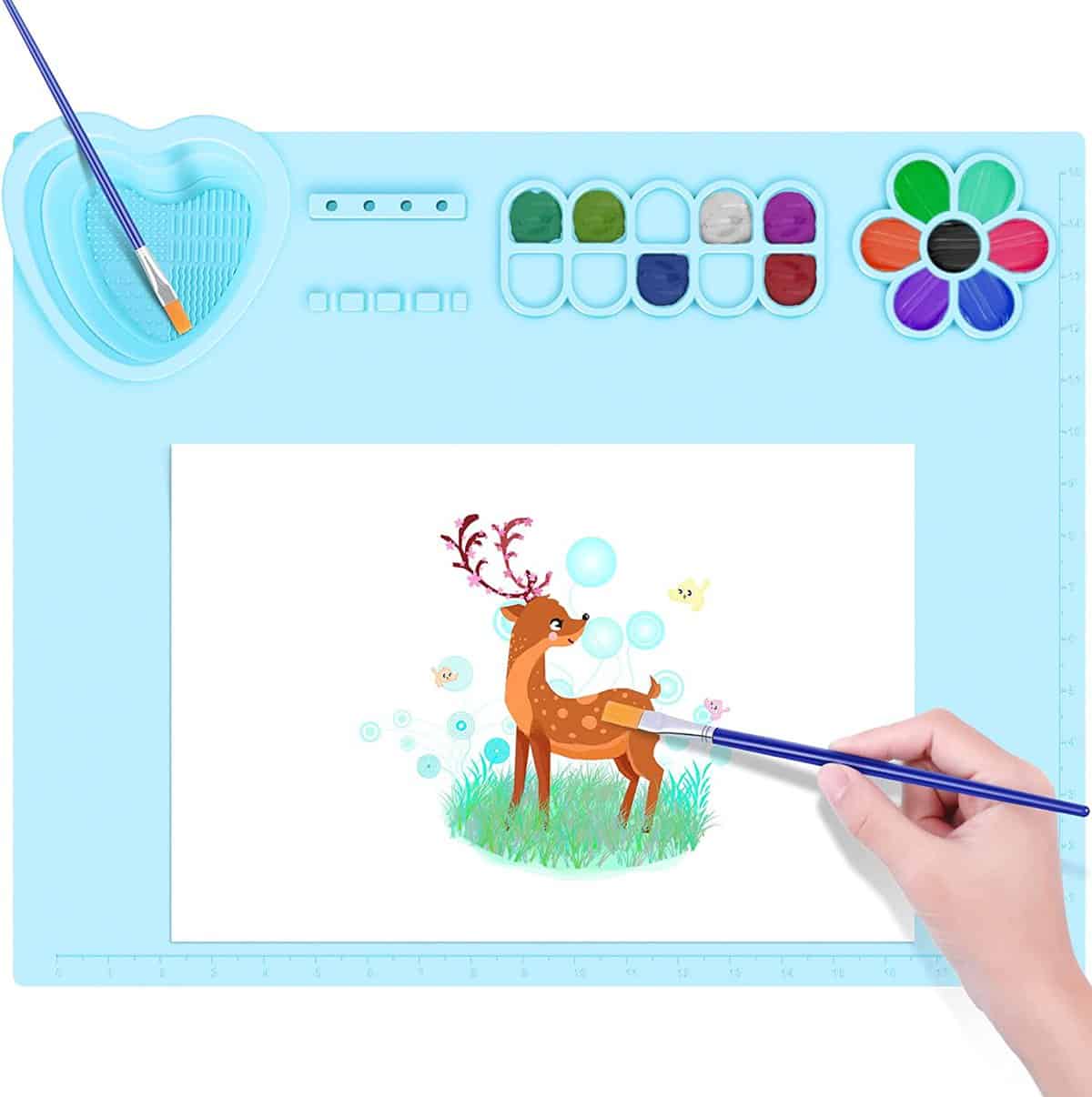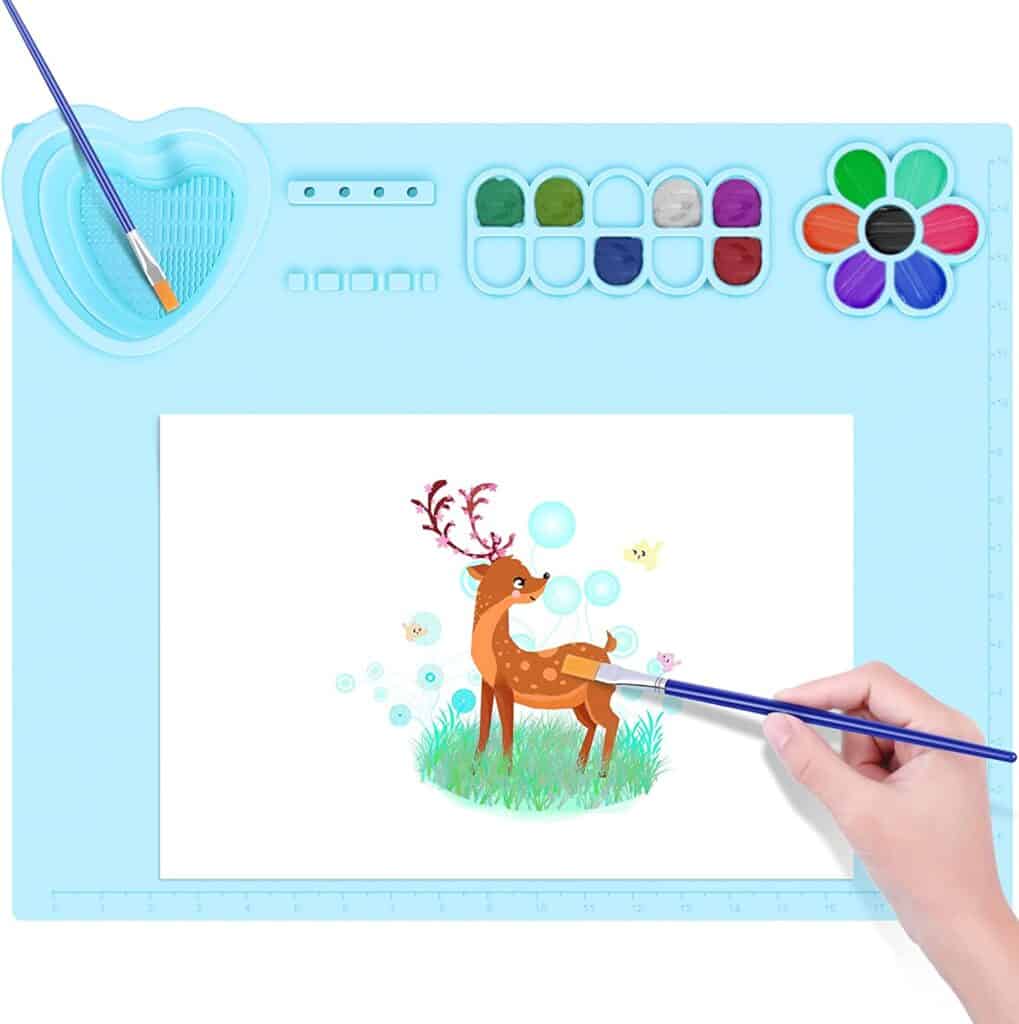 Genuine Fred Food Plates
Now you can play with your food with Genuine Fred food plates! Get creative and make him some hair and accessories. Comes in a few different styles starting at $15 a plate!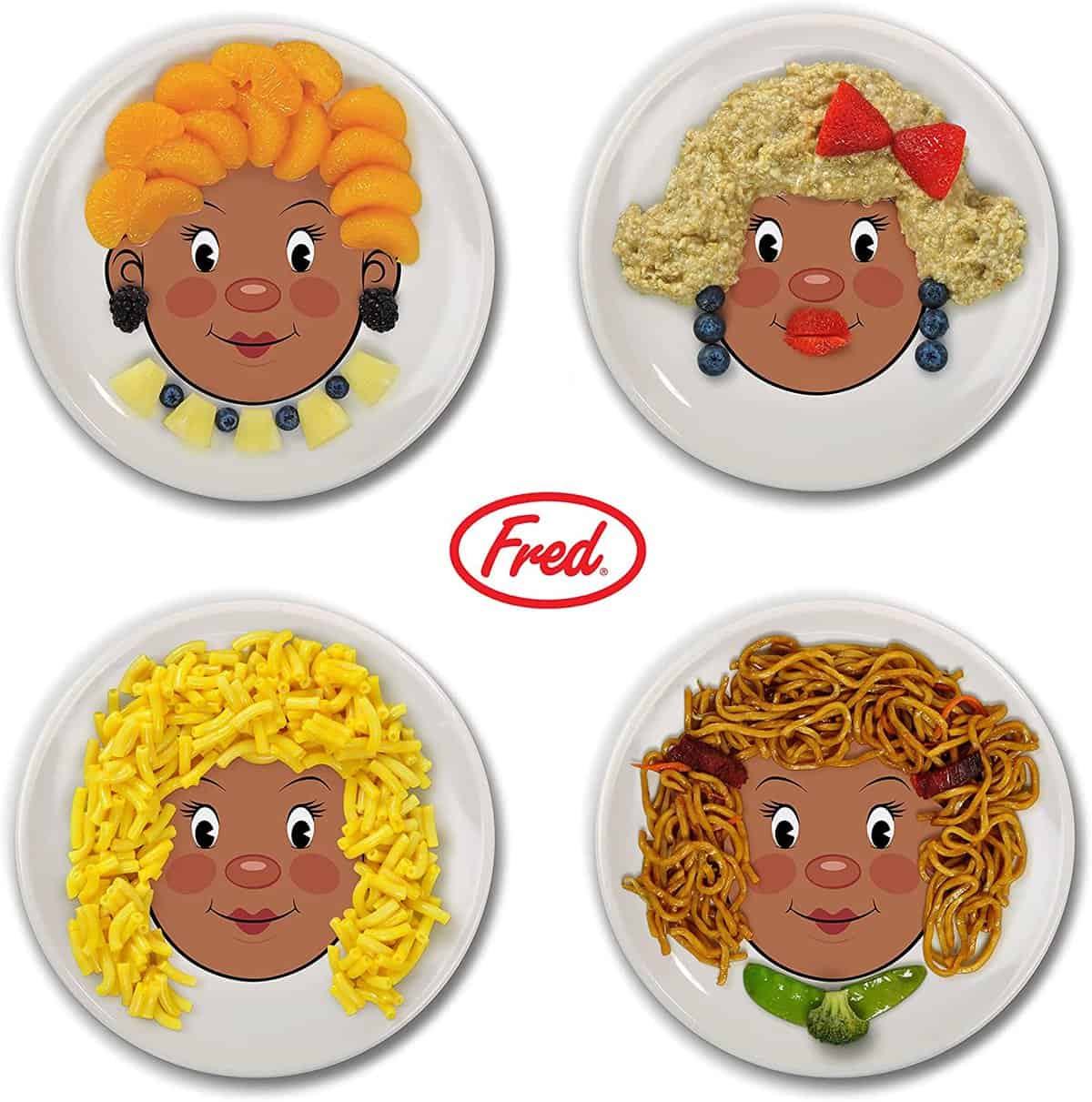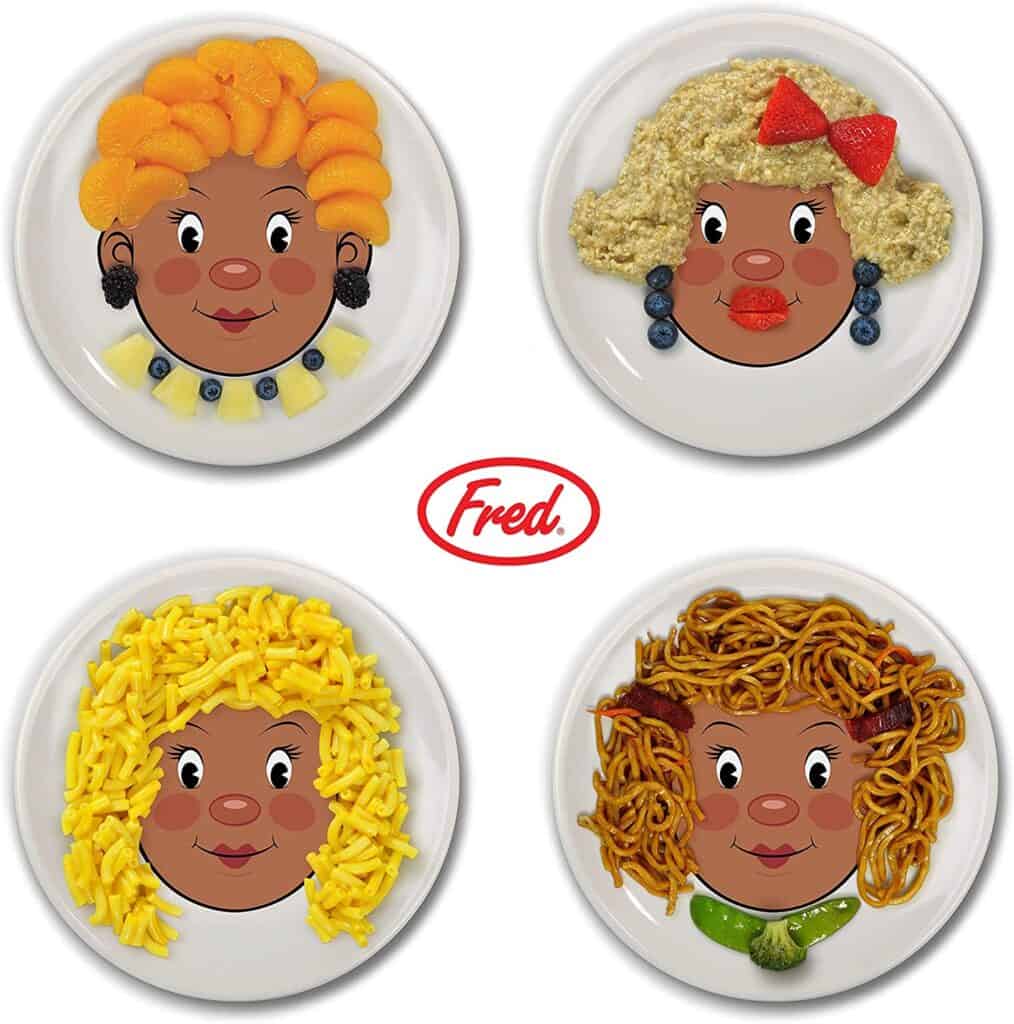 Huge Chalk Stencils
I still love sidewalk chalk! I always try to make sure we have plenty, I think it's even fun in the winter. These huge chalk stencils are so neat. This set from Target includes a fresh pack of chalk!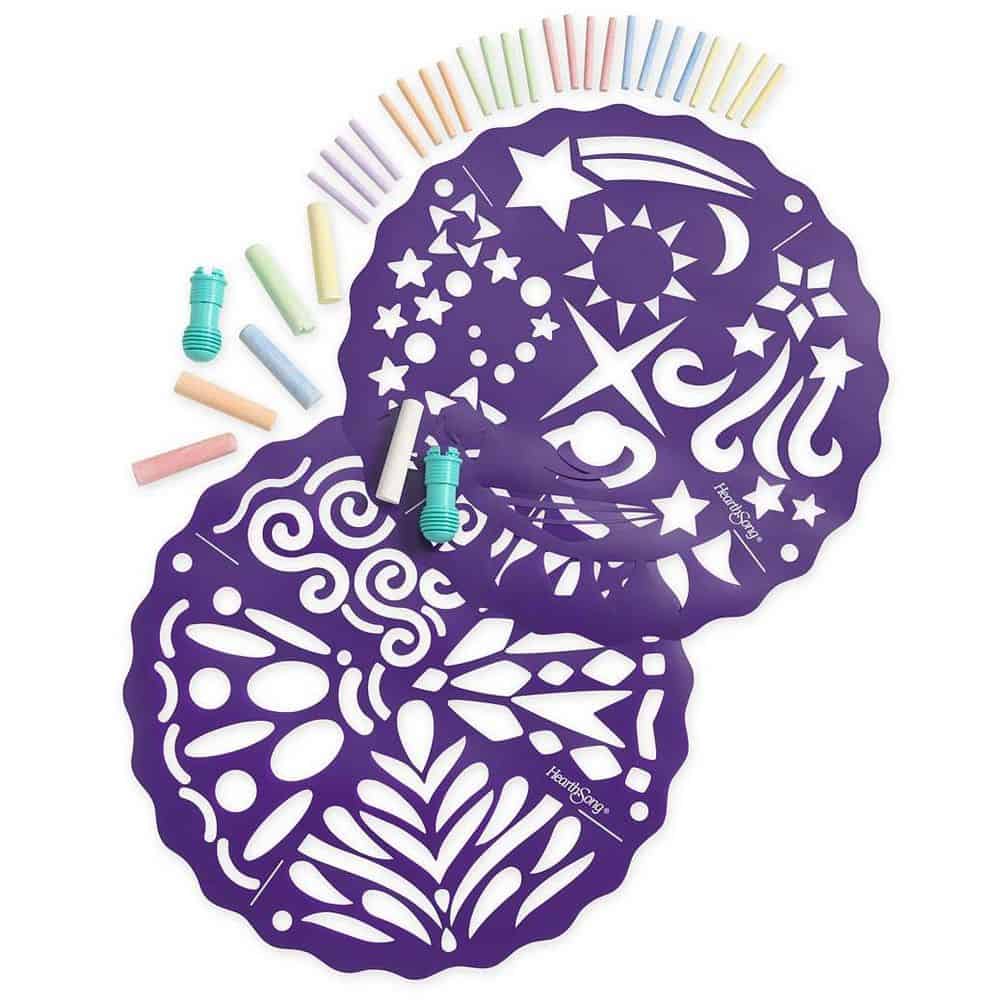 Shinky Dinks Kit
Shrinky Dinks are back and cuter than ever! I loved making these when I was a kid – the magic of the plastic shrinking in the oven is still so cool! Get these little sets for just $5 – they are a great stocking stuffer!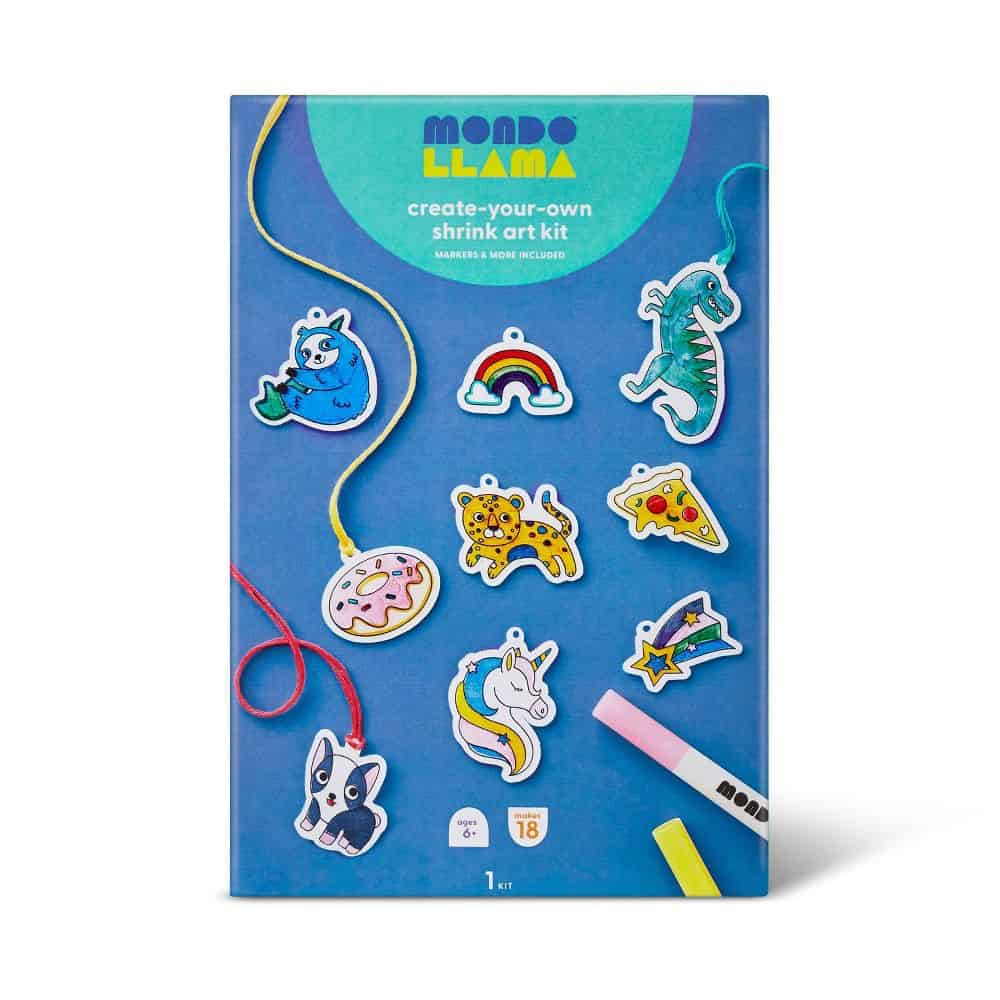 Gifts for Creative Kids – LCD Writing Tablets
These no-mess tablets let your kids draw, write and play games and then erase it all with the push of a button. The connected stylus pen makes it easy to always have an activity on hand. Great for car rides and similar situations! This 2-pack is less than $20.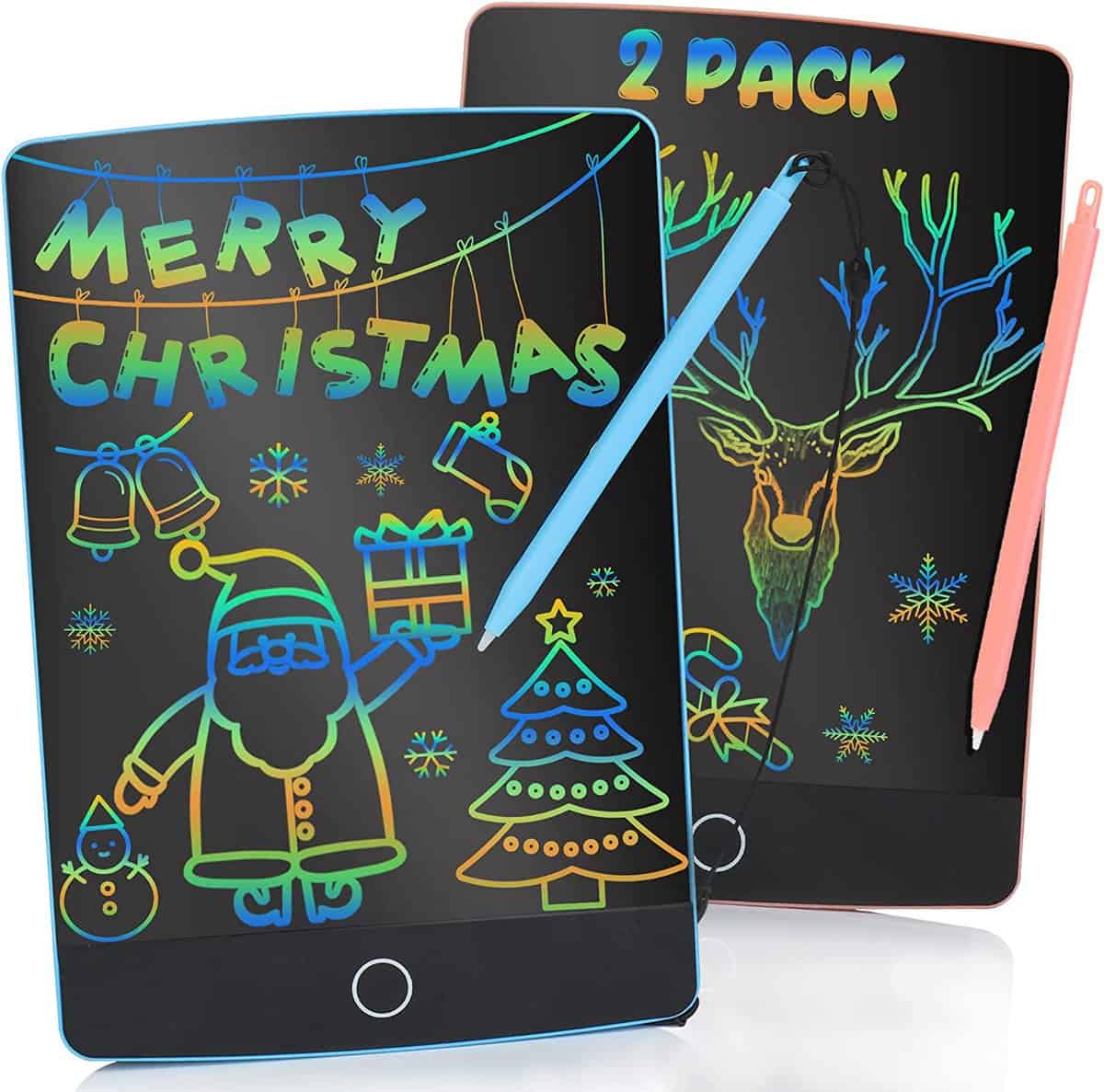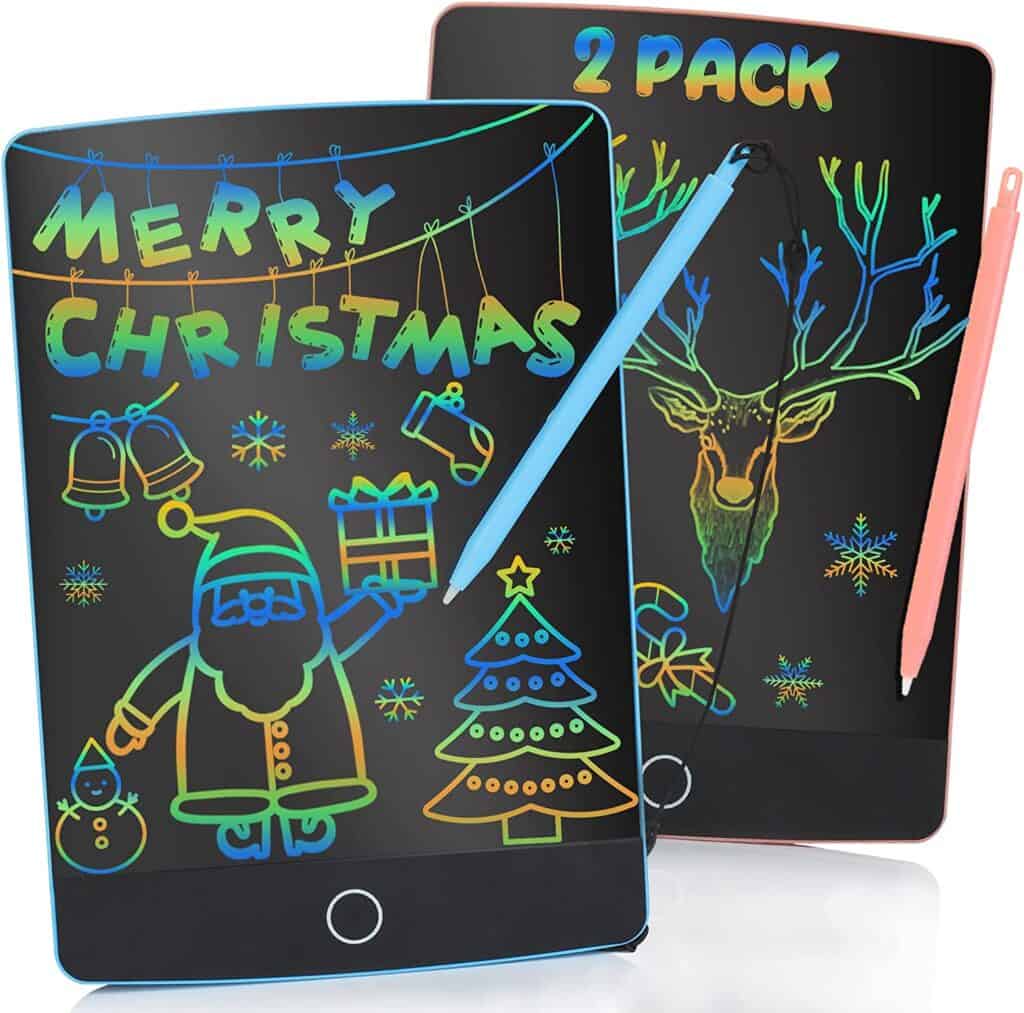 Book Writing Kit
Encourage your kid to write and illustrate their own story – send it in with prepaid envelopes and a professional bound book will come back to you! How cool is that! The IlluStory Kit is about $35.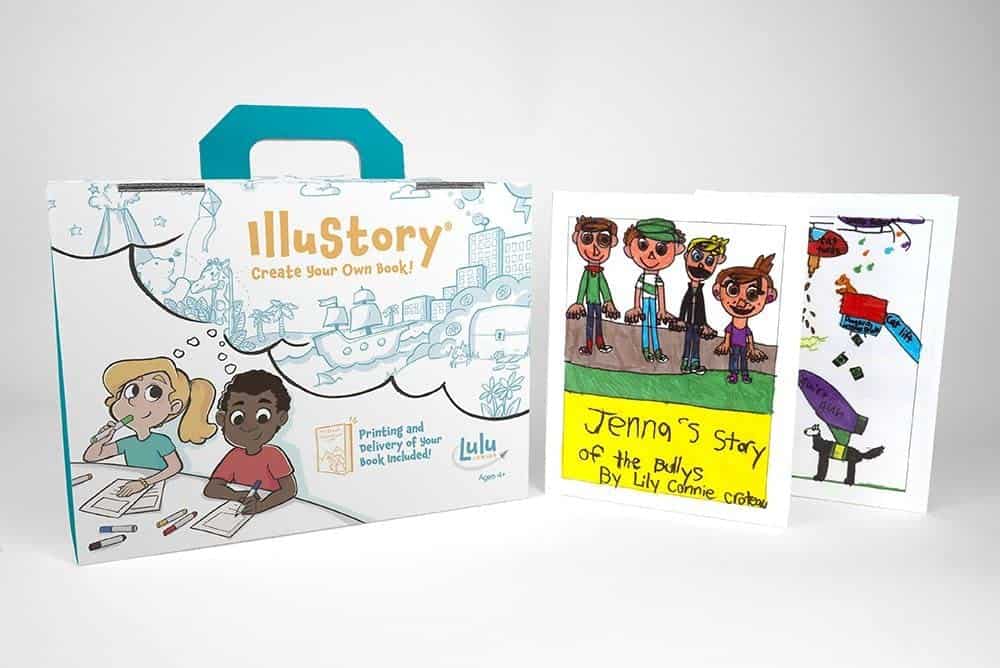 3d Print Pen – Crafts for Kids
My kids are always talking about these 3D Printer pens, they must see them on YouTube! These cool pens let you "draw" in 3D with plastic filament! I haven't tried it but this one has great reviews and is under $30! This may be best for older kids since it has a heat element.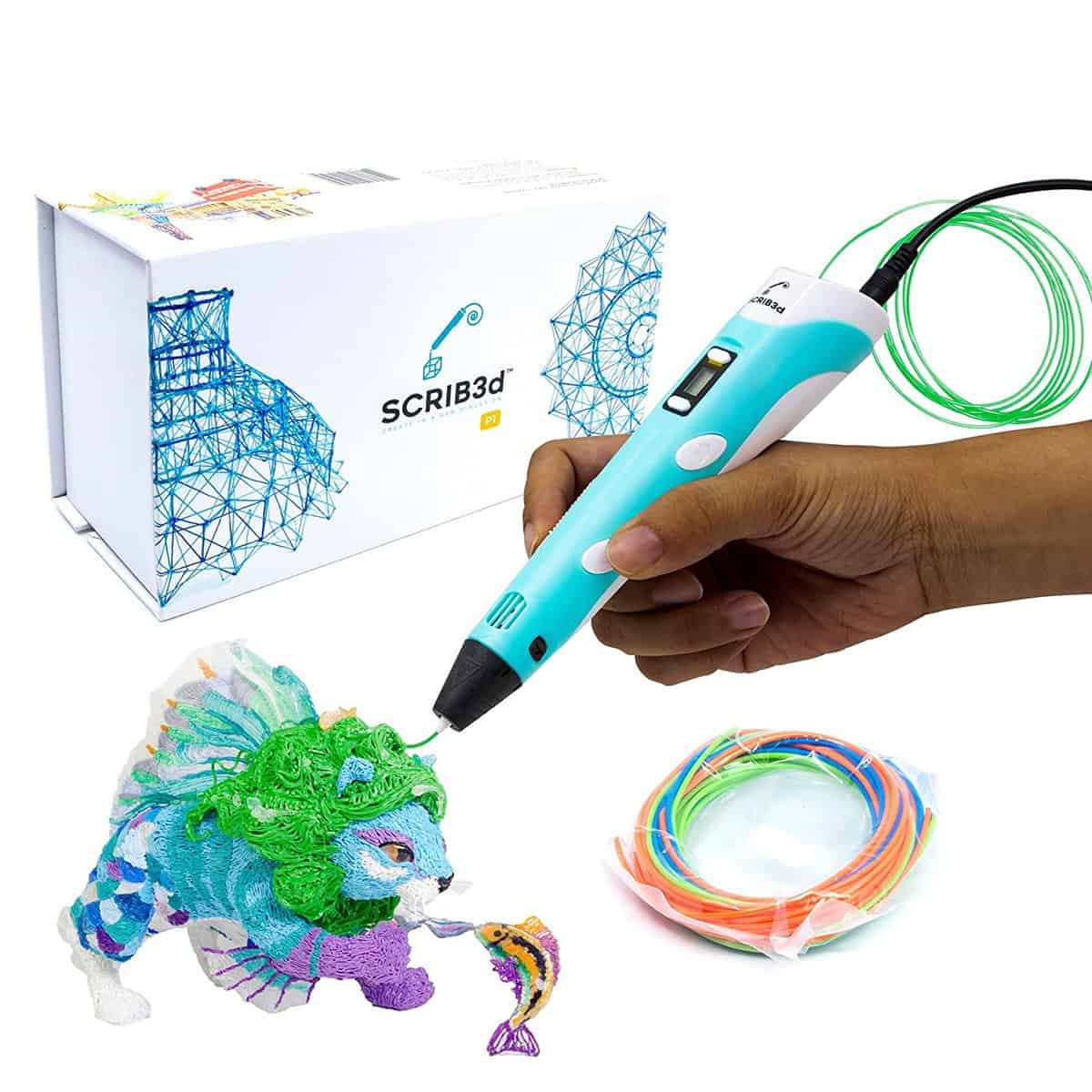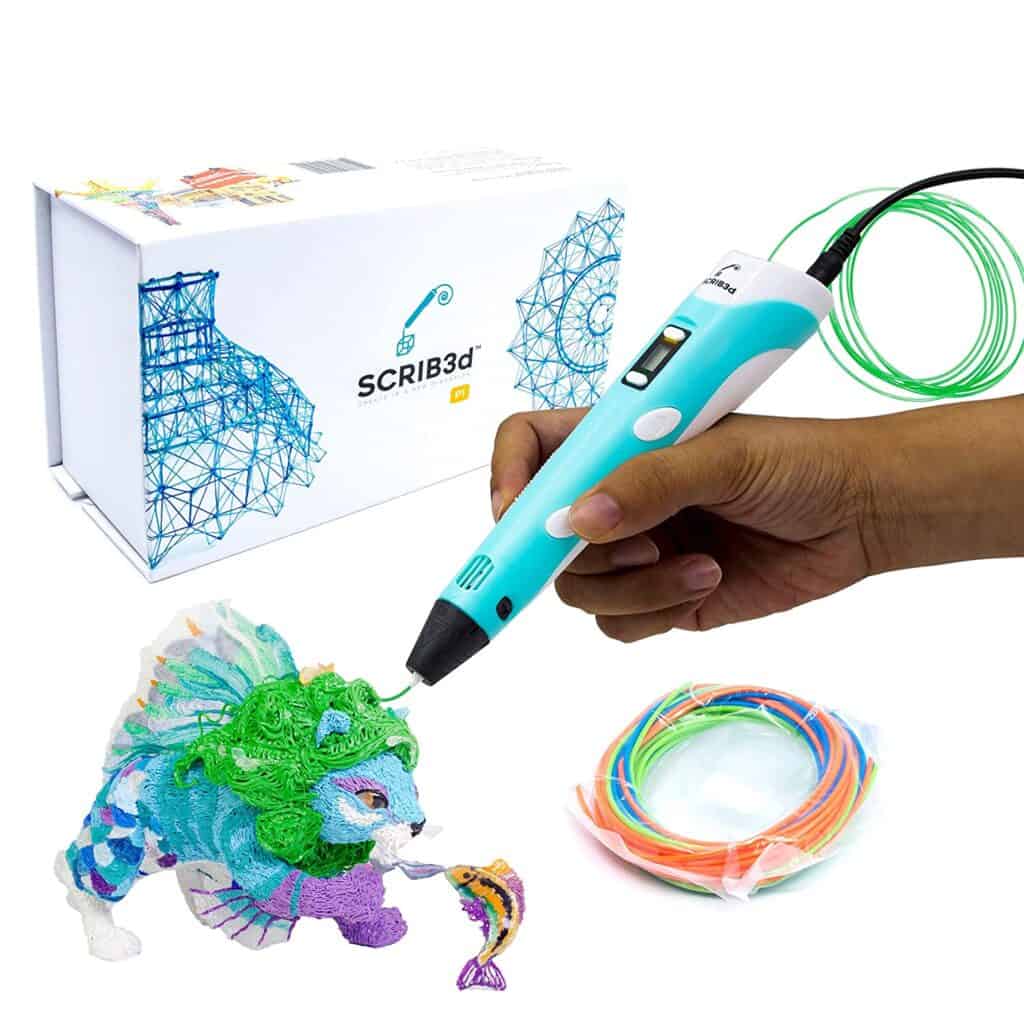 High Quality Art Set
There are so many basic art sets to choose from and some are a little cheap. This one from Mondo Llama comes in a wooden case (that looks ripe for painting!) and has all the supplies you need for exploring mixed media.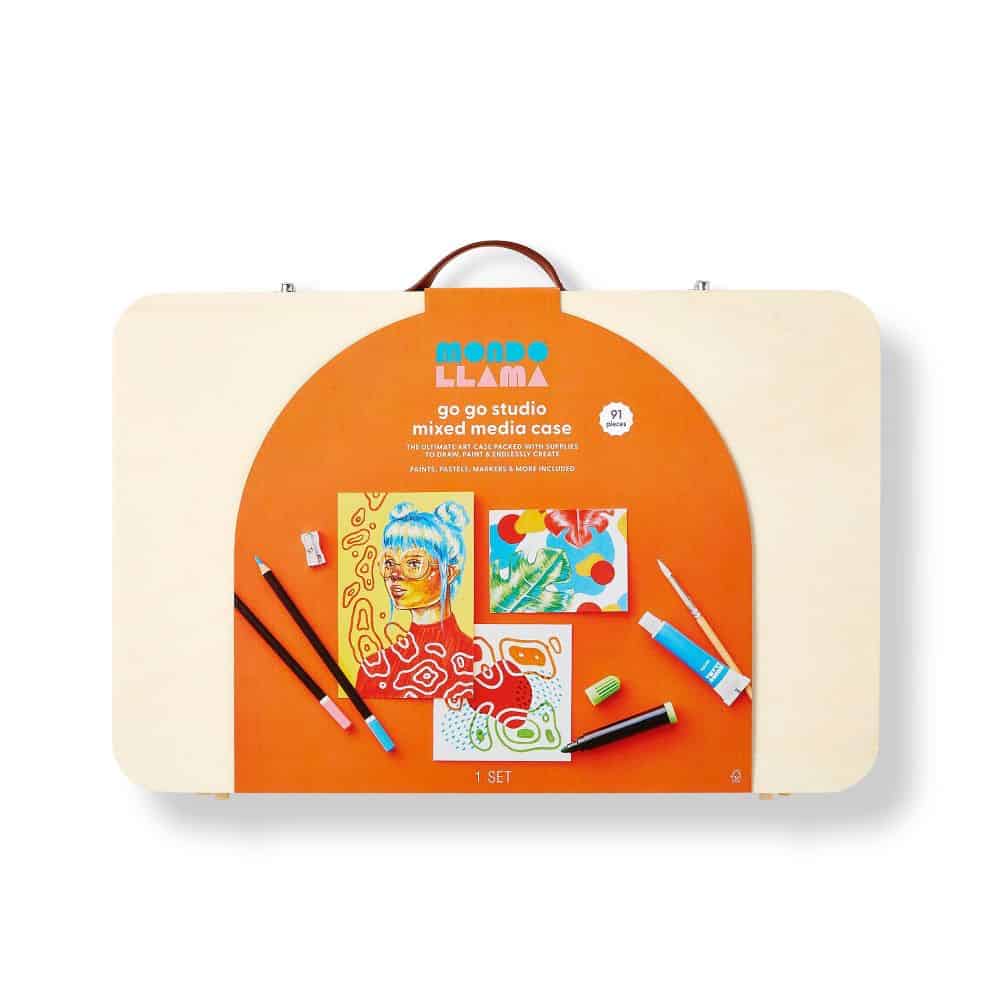 Iron-on Patches
A set of iron-on patches makes for an easy craft! Gift these with a blank tote bag, t-shirt or backpack for a DIY craft set! I love these iron-on butterflies – 60 patches for $14!