Written by Mandy Pellegrin of Fabric Paper Glue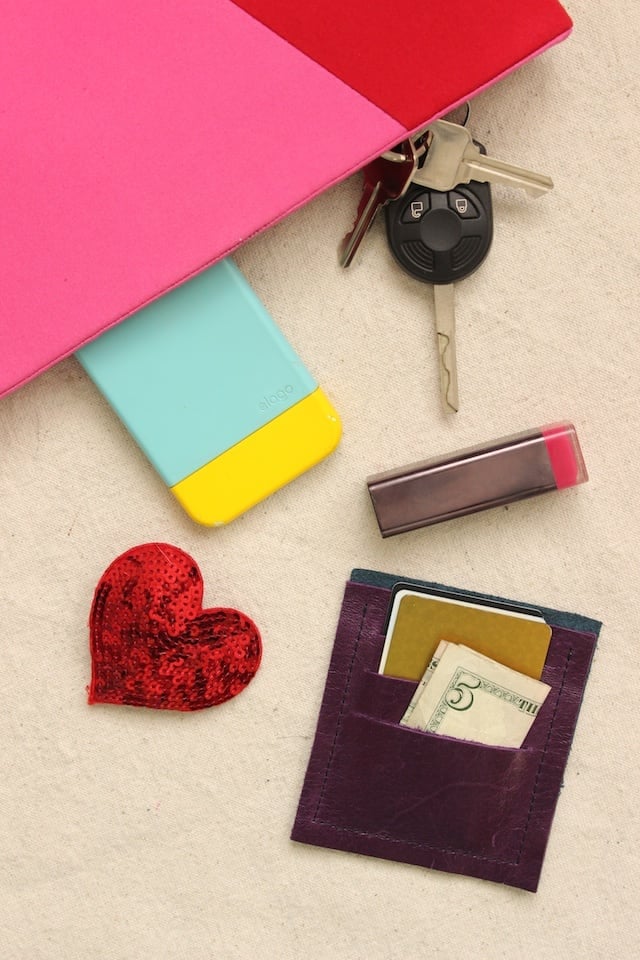 Chances are if you've been around See Kate Sew long, you've made yourself a clutch. Maybe it was 
my sequin + leopard zip clutch
 or Kate's ridiculously cute 
leather polka dot clutch
. If you're anything like I am, every time you pull out a clutch for a night out you face the quandary of how to compactly fit your cash, ID, and cards. I don't know about you, but my normal wallet is the size of many of my clutches. Today's project is a three-step DIY to make a mini leather wallet perfect for a clutch.
DIY Mini Leather Wallet
Supplies: scrap leather in two colors, craft knife or rotary cutter, cutting ruler, cutting mat, thread, sewing machine
Step 1: Cut two 4″ x 3.5″ rectangles of leather — one in each color.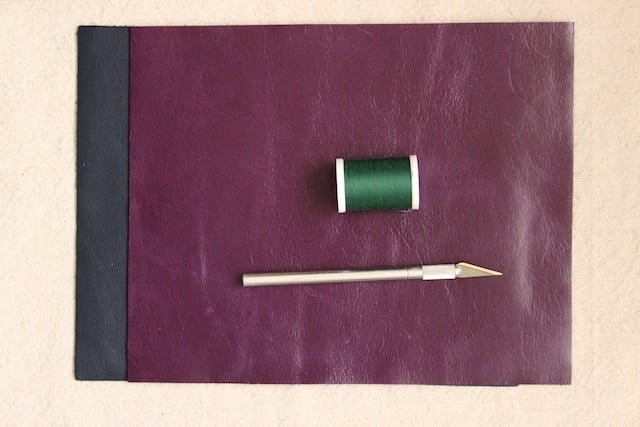 Step 2: On the rectangle that you want to be the front, cut three slits about 2.5″ long with the first slit 1/2″ from the top edge and each slit 1/2″ from each other.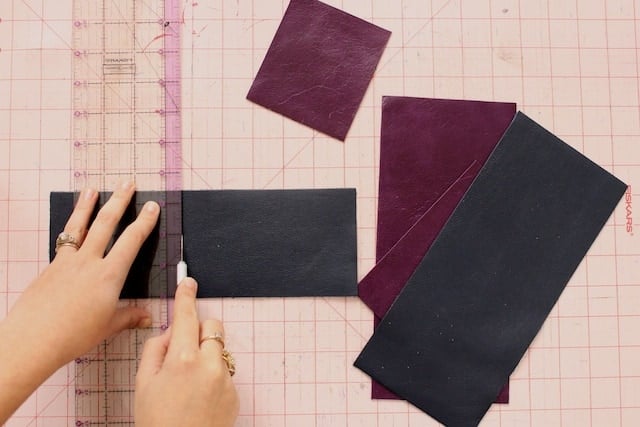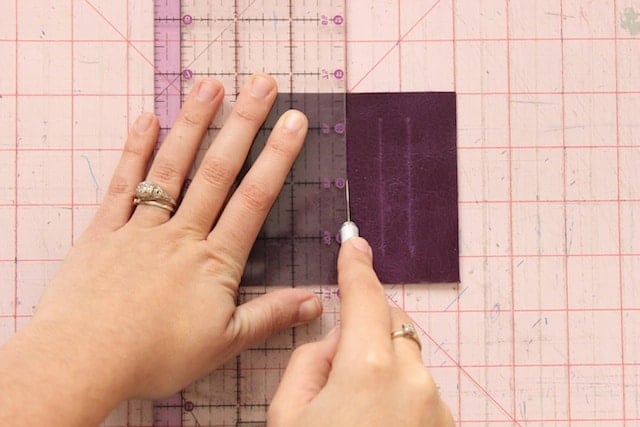 Step 3: With right-sides-out, sew the two pieces of leather together along the sides and bottom. When sewing leather, use a heavy duty needle andlighten the pressure on your presser foot.