Written by Mandy Pellegrin of Fabric Paper Glue.
I'm thrilled to introduce Mandy of Fabric Paper Glue today! Mandy has an eye for design and it always coming up with fun projects. I have been loving watching her recent home renovations. Catch her on pinterest, instagram, twitter and facebook!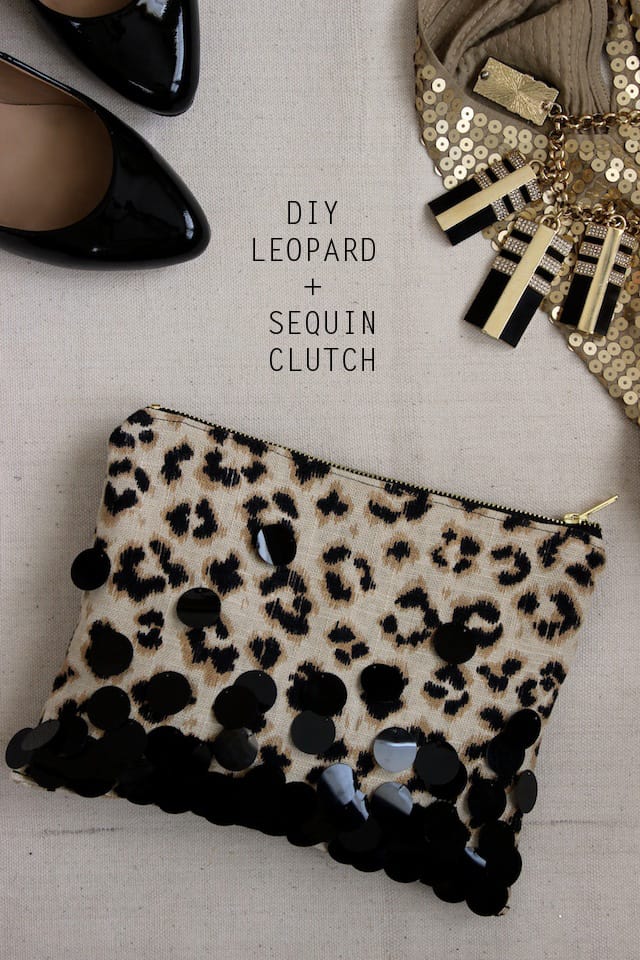 I am an unapologetic lover of sequins. So while there's a lot to love about the holiday season, I think one of my favorite parts is that the season's parties and new year's celebrations are the perfect occasions to break out the sequins. I'm excited to kick off my first post here by using one of Kate's own tutorials from the vault to combine my love of sequins with one of this year's hottest trends — animal print!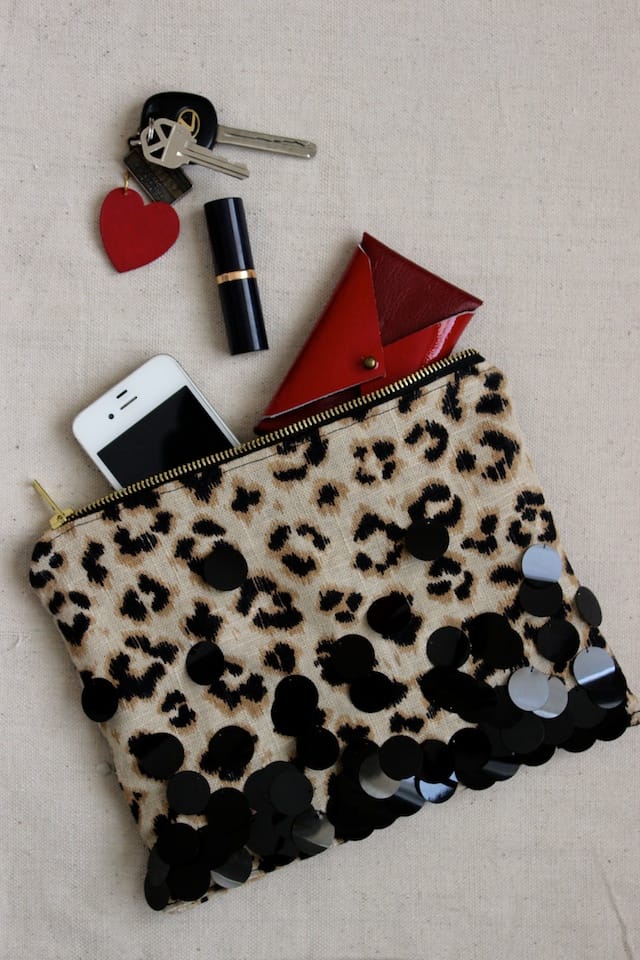 DIY Leopard + Sequin Zipper Clutch
Supplies: 2 – 8″ x 10″ cuts of animal print fabric, 2 – 8″ x 10″ cuts of lining fabric*, 1 – 9″ zipper, large sew-on sequins, jewelry line, needle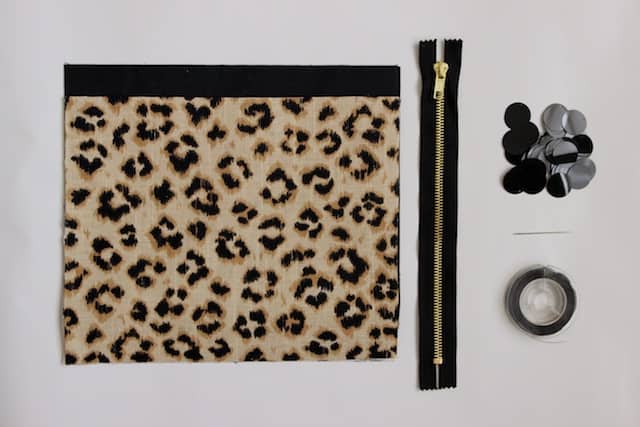 *Confession: I used some fairly lightweight leopard print fabric leftover from some pillows I made for my newly completed guest bedroom. I compensated by using a heavy canvas for the lining to give the clutch some stability. You could just as easily compensate with the addition of a little sew-in stabilizer.
Step 1: To begin, follow all of the steps of Kate's basic zipper pouch tutorial. In the next-to-last step, instead of sewing all the way around leaving 1/2″ opening at the bottom of the lining, leave the entire bottom of the shell open as shown.
Step 2: Press the bottom edges in about 1/2″.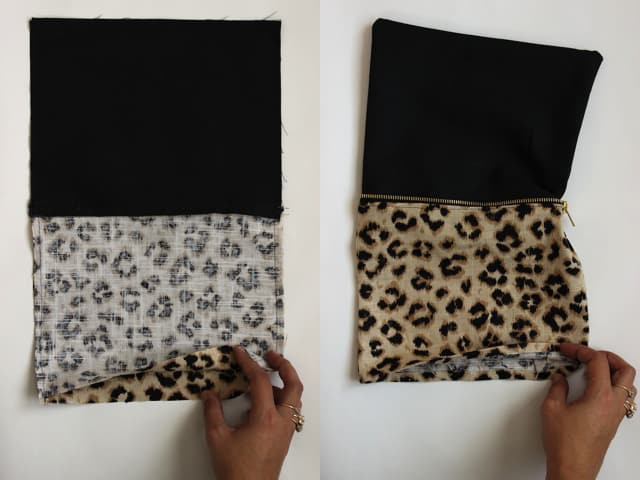 Step 3: Use a needle and jewelry line to hand stitch sequins from the inside to the front of the clutch. I started at the bottom with a couple of dense lines of sequins and worked my way up making them more sparse as I went along. Since the jewelry line is heavy duty stuff, I just used one continuous stitch.
Step 4: With the sequins pushed out of the way, pin the bottom edges of the clutch together and top stitch closed.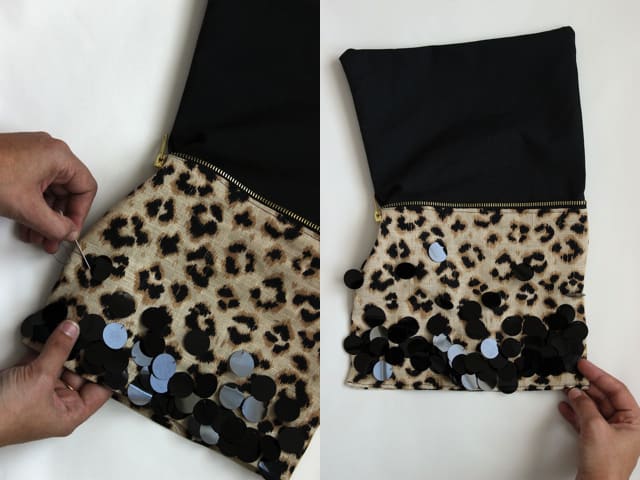 Step 5. Tuck the lining into the bag and enjoy!