This post is sponsored by Tulip Holiday Sparkle and Shine products.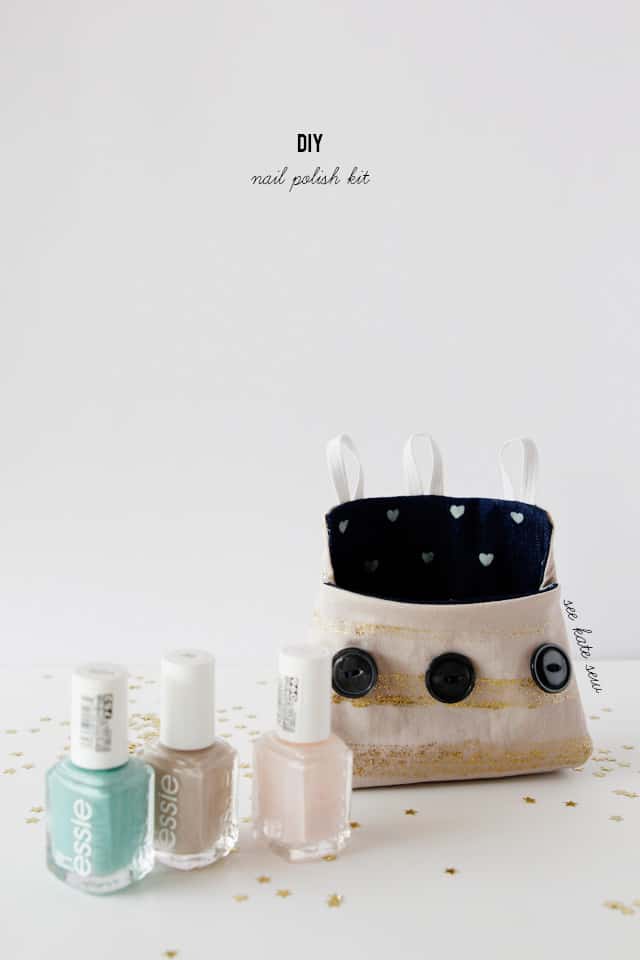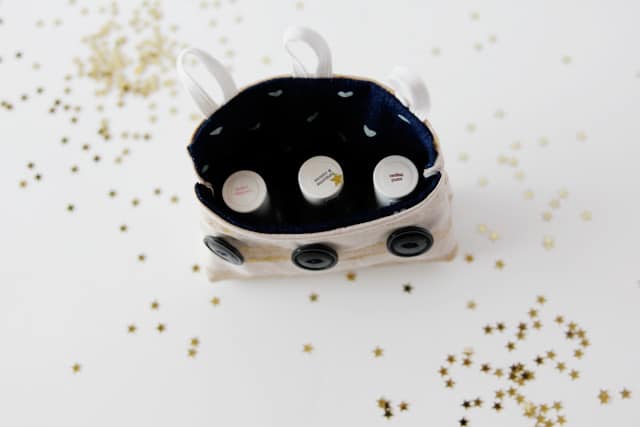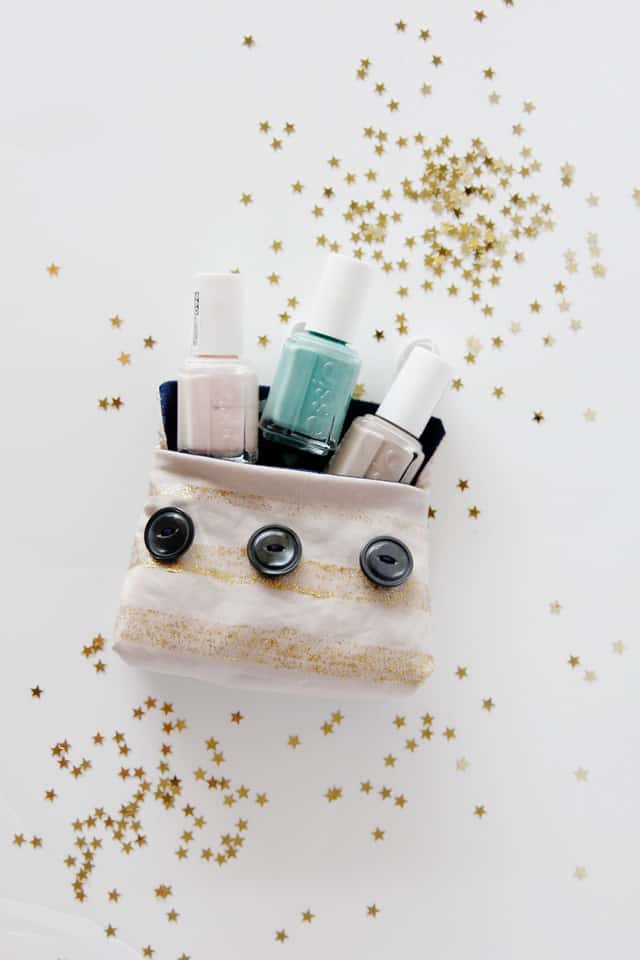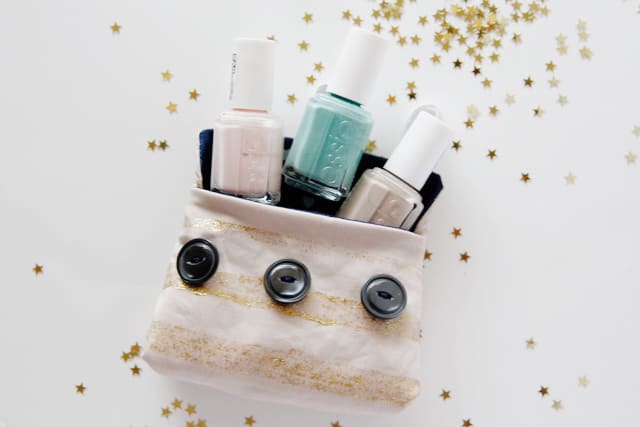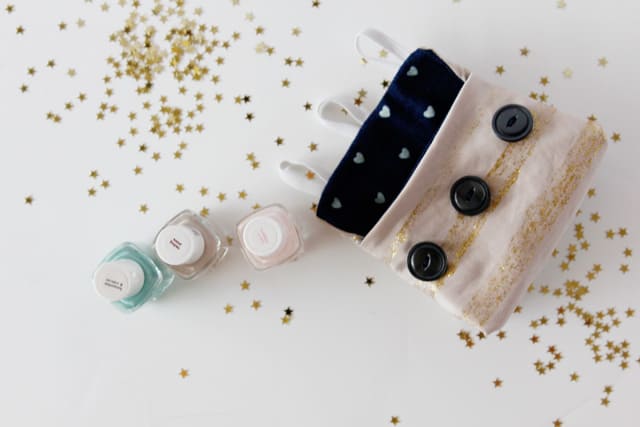 My taste in fun little gifts hasn't really changed since middle school, I still love all the cute nail polish kits, makeup samplers, etc that pop up around the holidays. So, when a little package of glittery craft supplies came in the mail, I thought I could use them to make a cute stocking stuffer for girls. I started with a solid light pink material, taped if off and painted on the glittery Tulip fabric paint. Then I let it dry before sewing it up into a cute little nail polish pouch, the perfect size for 3 Essie nail colors! I'm sure you could use another brand about the same size also!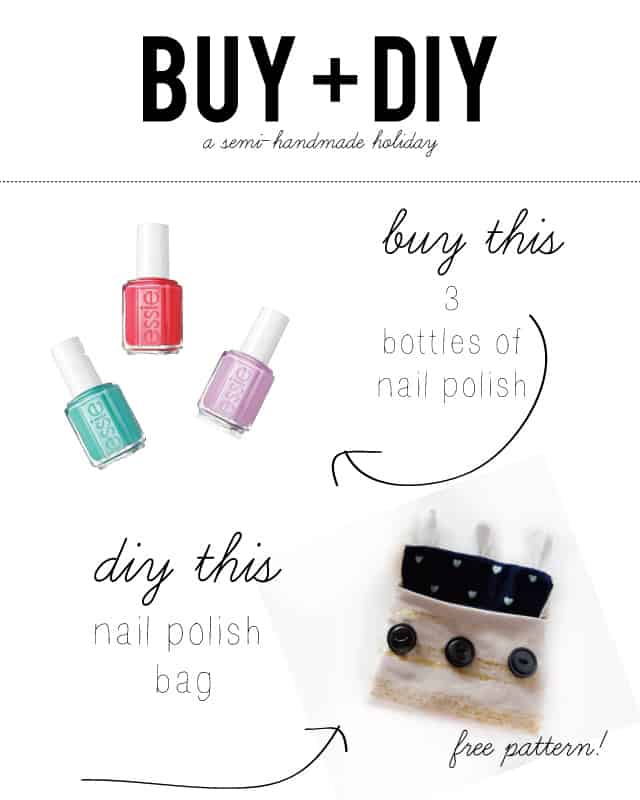 DIY Nail Polish Kit
Materials:
-fabric for main and lining
-3 buttons
–elastic
–Tulip Fabric glitter glue in gold
–washi tape
–free printable pattern piece
–selection of three nail polish colors
Continue reading for instructions…
Step 1: Cut out two pieces from your pattern piece, one with main fabric and one with lining fabric.
Step 2: Use washi tape to tape off stripes of various widths. Then use the glitter paint to paint in between.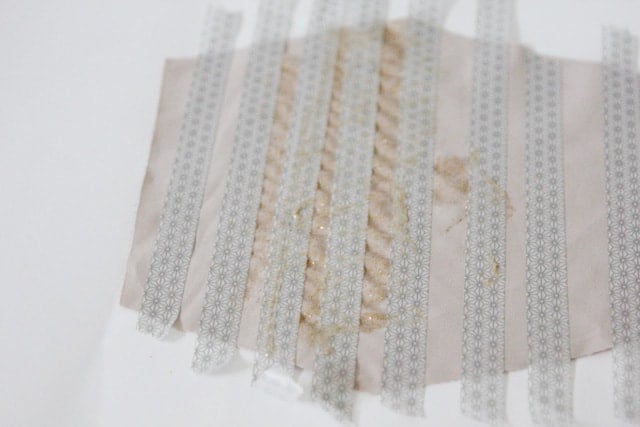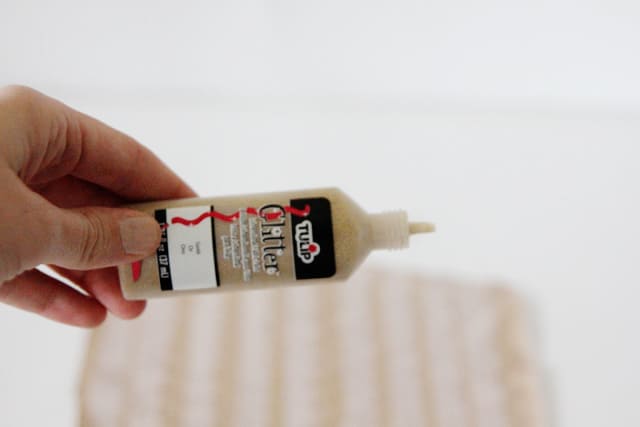 Let it dry.
Step 3. Pin elastic into loops where indicated on pattern piece.
Step 4: Place lining and main with right sides together, pin and sew all the way around. Leave a 2″ opening to turn.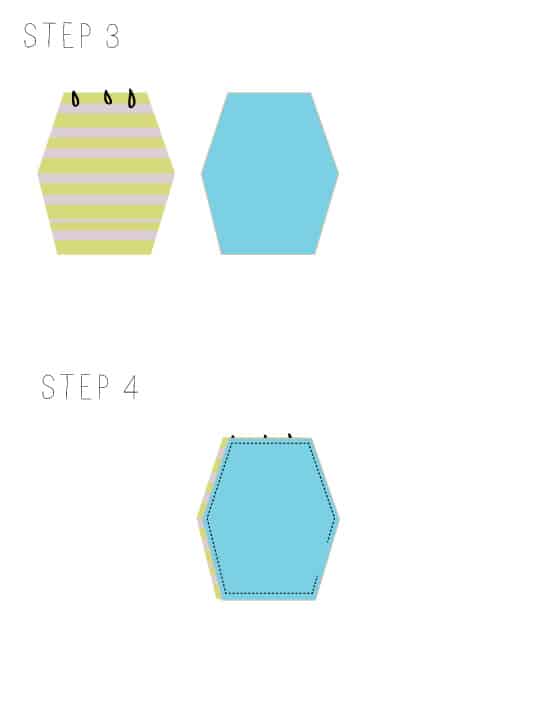 Step 5: Clip corners and trim seam allowances then turn right side out. Press.
Step 6: Fold bottom part up leaving 1 1/2″ at the top. Pin the sides. Main fabric will be right sides together. Sew sides together.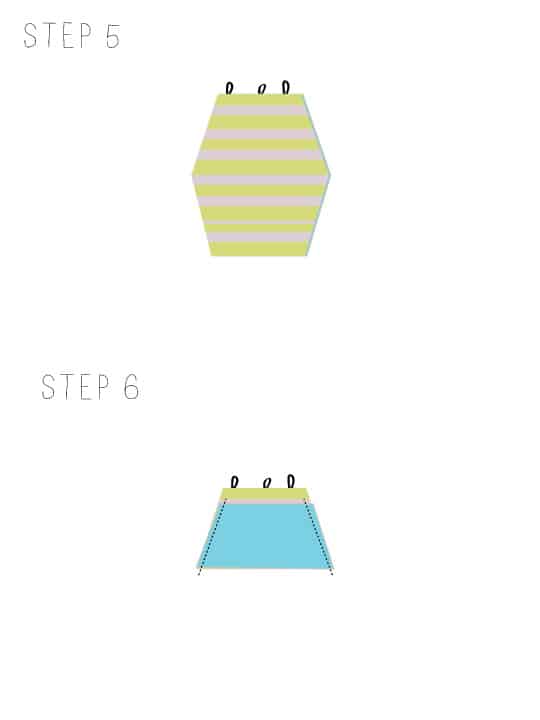 Step 7: Pinch bottom fabric to create dimension in the bag. Sew 1″ up from bottom corner.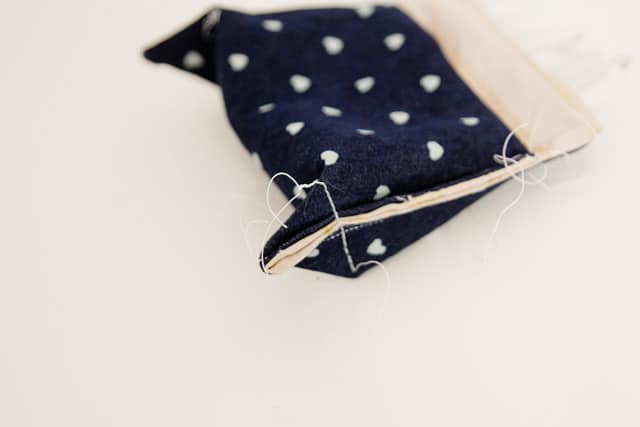 Step 9: Turn, sew on buttons and add some nail polish!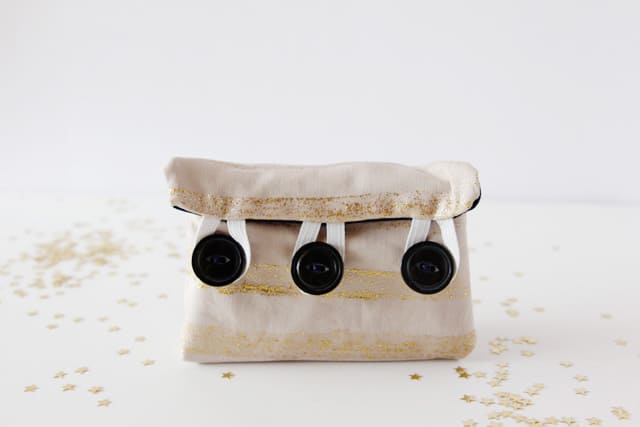 Follow I love to Create and Tulip products here: Facebook Twitter Pinterest Blog
Check out this easy holiday inspiration post from ILTC! These Christmas trees are so cute!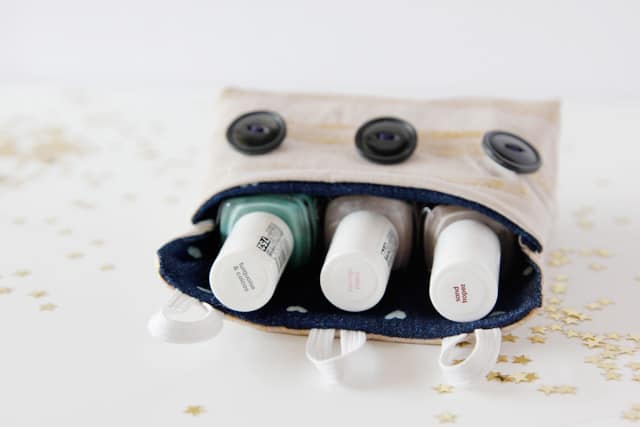 What's your favorite Essie nail polish color? I think mine is Ballet Slippers, the light pink one.