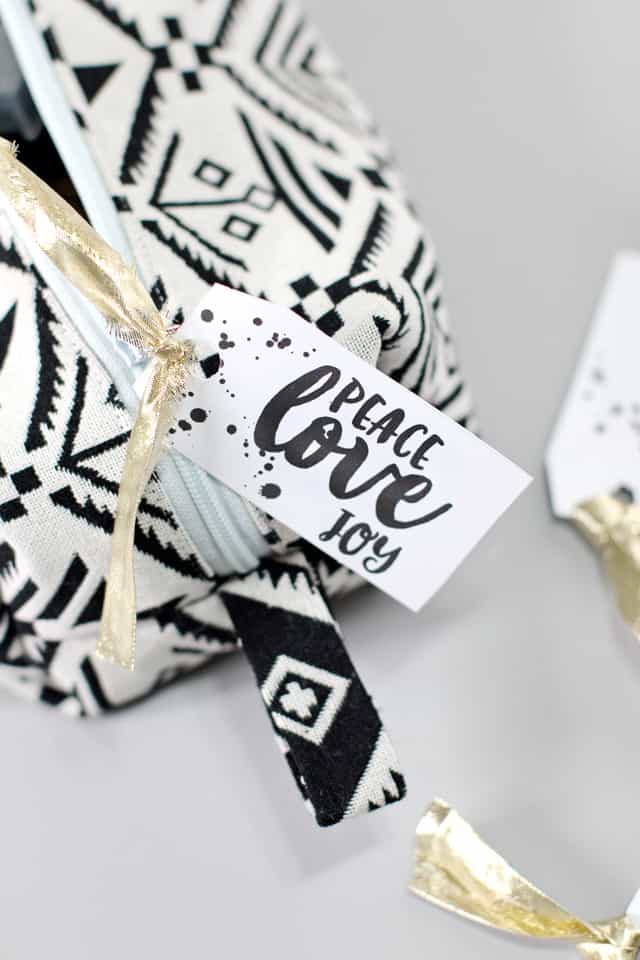 This post contains affiliate links!
Phew….sorry about that long title! There is a lot going on in this post!
First of all, according to Amazon, my book is SHIPPING NOW! Hooray! Go snag one up and tell me what you think!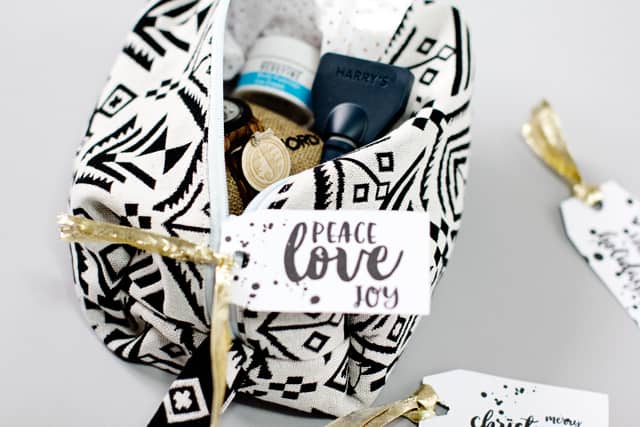 There is one project in the book that is particularly perfect for men's gifts! It's a dopp kit pattern and I love how quick this project is! I sewed this one up in about 20 minutes (which fits with the whole theme of my book of course: 24 projects you can sew in an hour!) and I'm planning to stuff it full of a few goodies for my husband! He always appreciates a handmade gift and I feel like handmade gifts for men are hard to think of.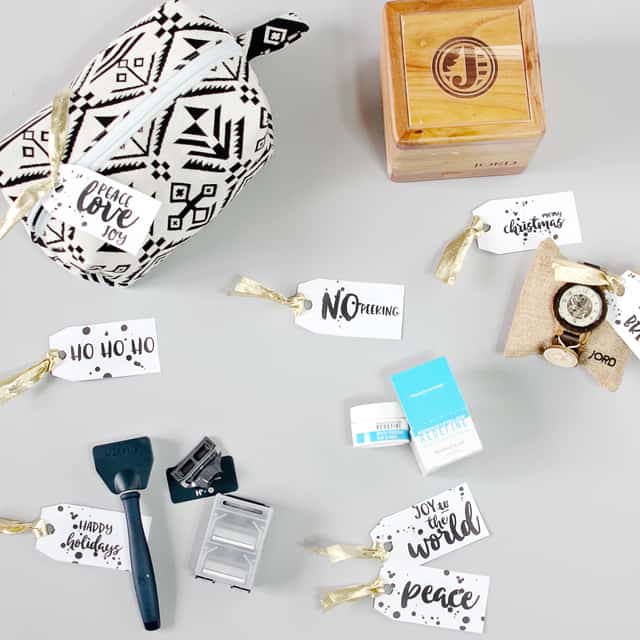 You can wrap it up in a gift bag or use the dopp kit as the "wrapping". And then you can fill it with bath or grooming products, or even accessories. Anything that you might keep in the bathroom and will fit inside is ideal for this gift idea!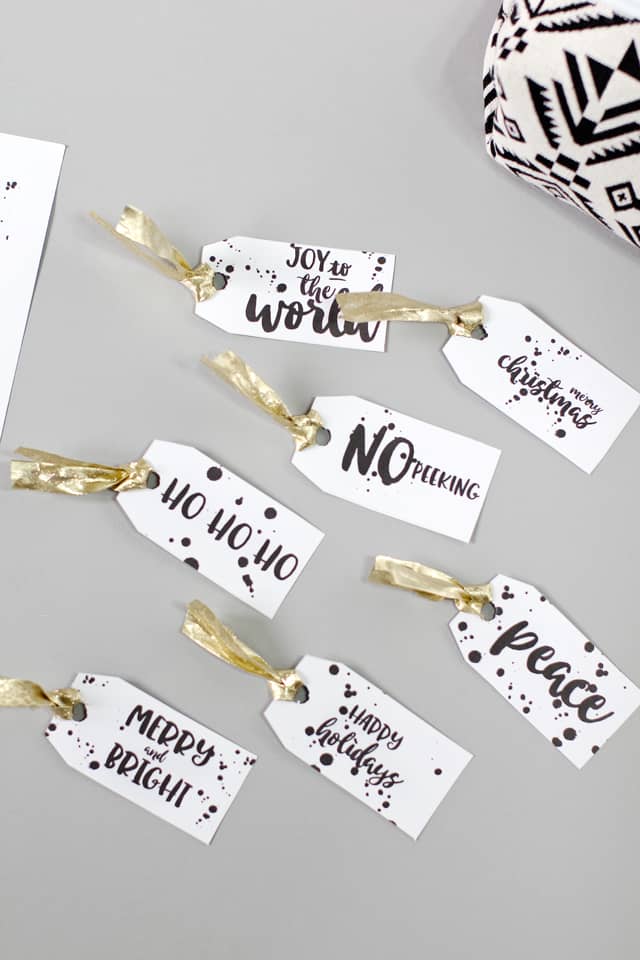 I used a reversible fabric from Joann last year. I used the lighter fabric for the outside and then the reverse shows on the inside. I used the reverse side for the little tab on the side, which I thought was fun! And a light blue zipper that I had on hand.
I made these paint splatter tags to go along with this gift. These print 8 to a sheet and look super cute with gold ribbon (I used this gold bias tape). I made these into a printable that you can download and print. Just cut around the lines and punch a hole. I recommend printing on yardstick.
Printable Gift Tags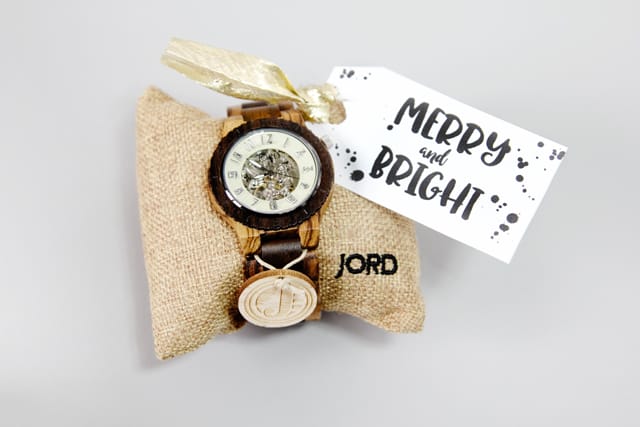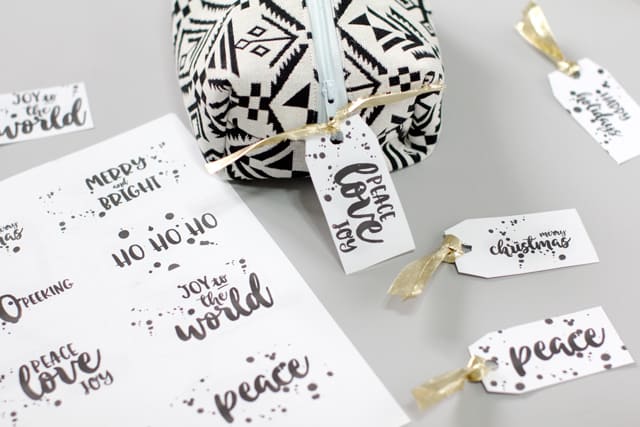 To help you complete this gift, here are some ideas of things to stick inside!
10 BUY + DIY Gift ideas for Men to pair with the Dopp Kit!
DIY the Dopp Kit from See Kate Sew the Book and then BUY a couple little things to stick inside! Here are 10 ideas: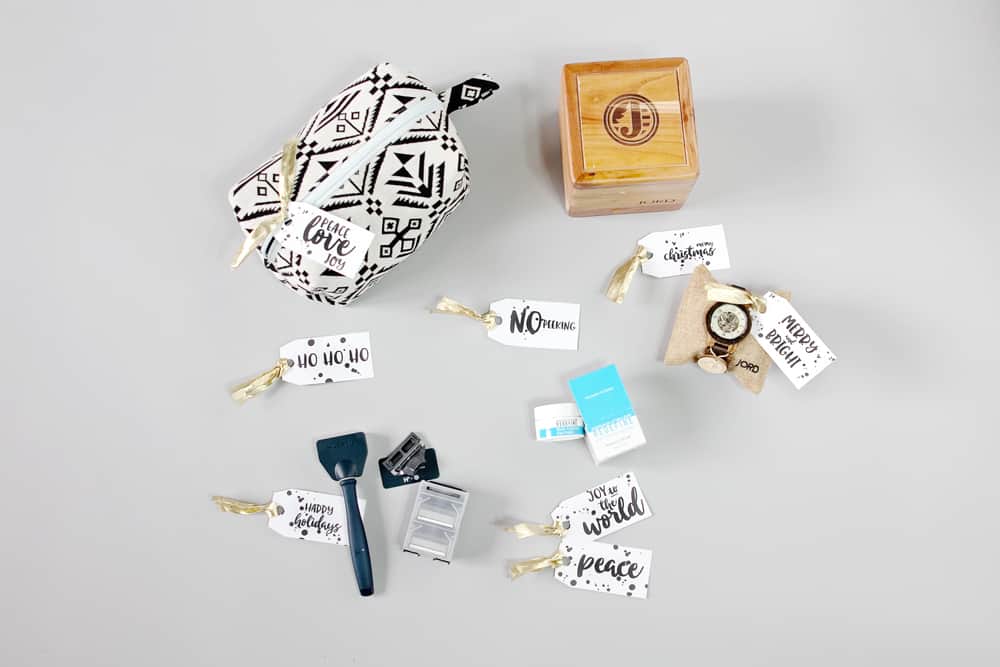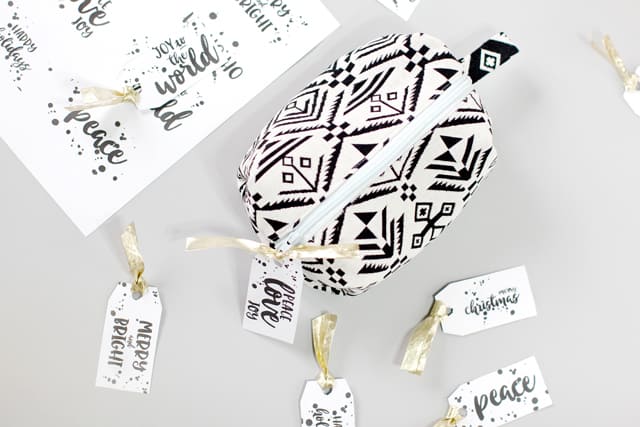 I hope that helps you shop for the men in your life! Do you have any additional suggestions?