As National Nurse Week continues I'm sharing this fun water bottle project! You can do this project with any water bottle and any design, but I made a nurse water bottle with the designs from this post. There are 10 designs to choose from and 3 of them are shown here. These are so cute for nursing friends!

The heartbeat is probably my favorite. You can gift a heartbeat water bottle to more than just nurses, too, like doctors, sonogram techs and more!

These blank water bottles are from Target. Some of them are glossy but the grey one has a matte finish. I used a metallic textured vinyl that is really cool!
Cricut Water Bottle Materials
This project can be made for any type of person using different words and images. Check out more SVG projects here for more inspiration!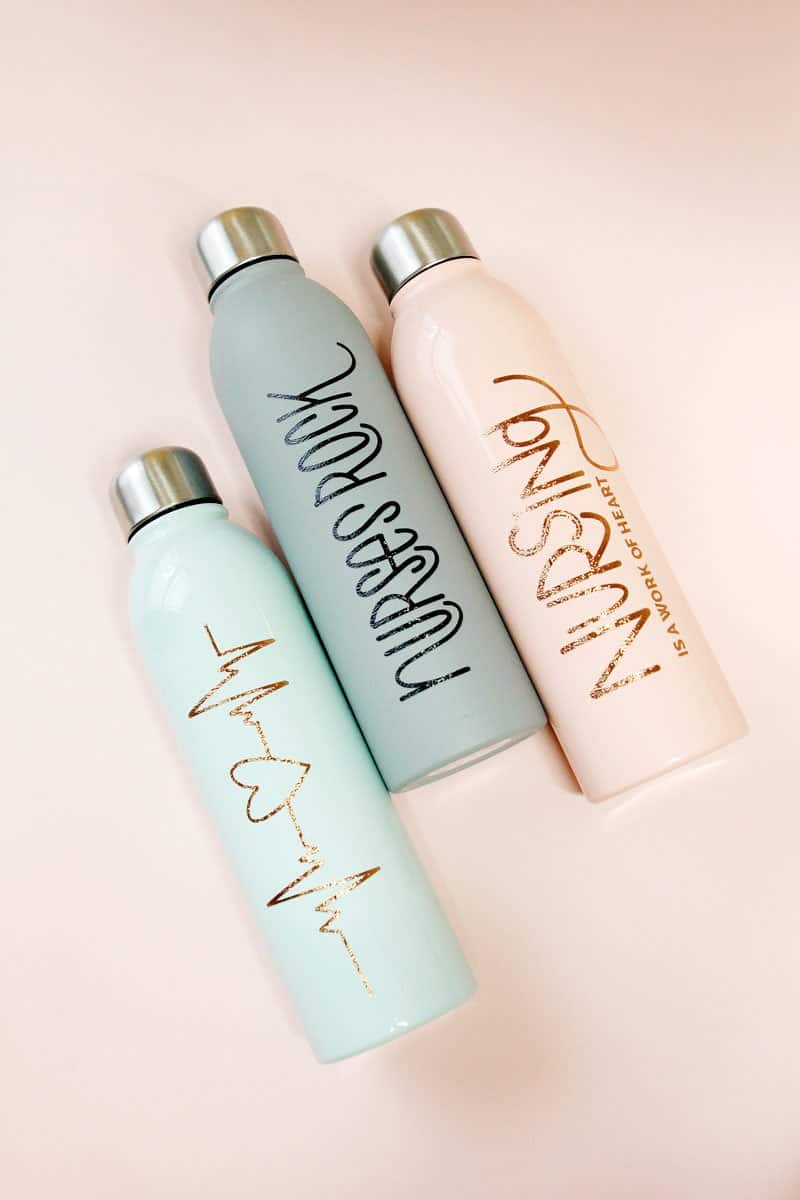 this post contains affiliate links*
-Stainless steel water bottles,Cricut Permanent Textured Metallic
-Vinyl, I'm using Cricut Permanent Textured Metallic
–Transfer Tape
–SVG Designs from this post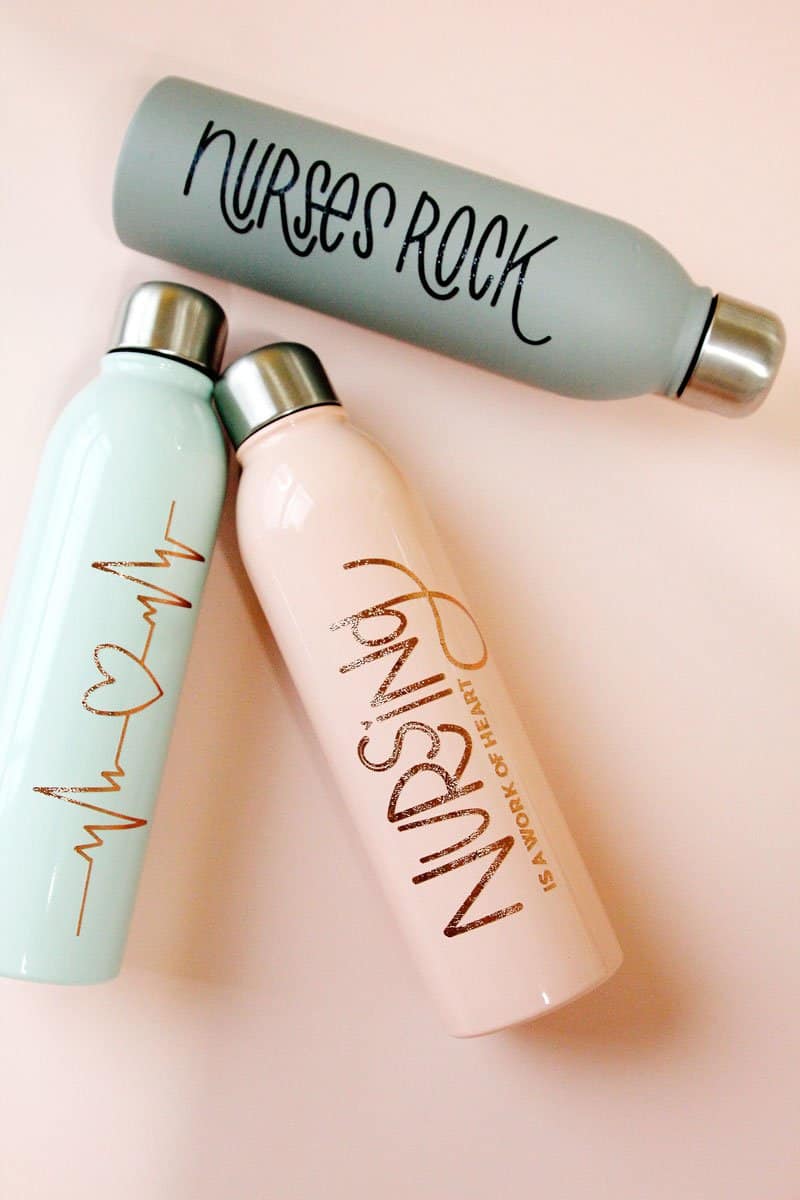 Vinyl Application Instructions
Upload the SVG files to your software and cut them out! I use the Cricut Maker to cut out vinyl and also for lots of sewing applications. Read more about how I use the Cricut Maker for sewing here!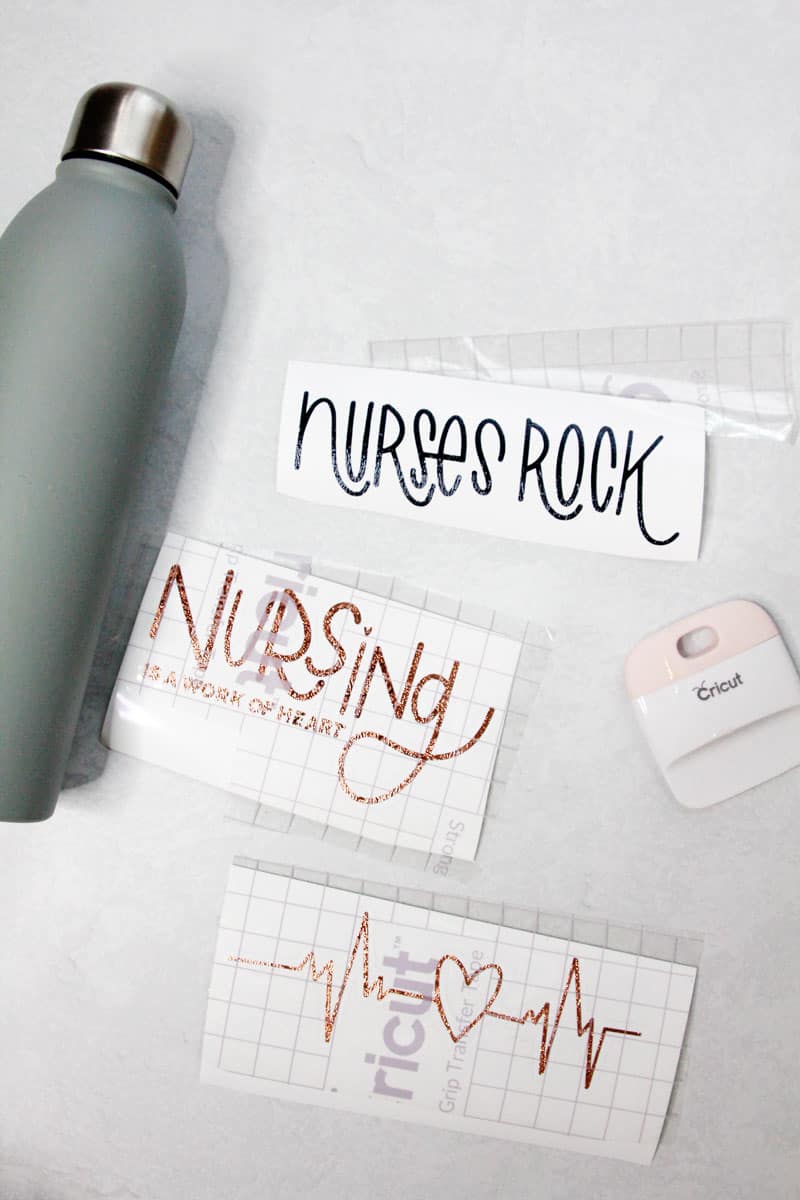 After you have the design cut out and weeded, put transfer tape on top. Put the sticky side down. This will keep the design in place while you transfer it to the water bottle.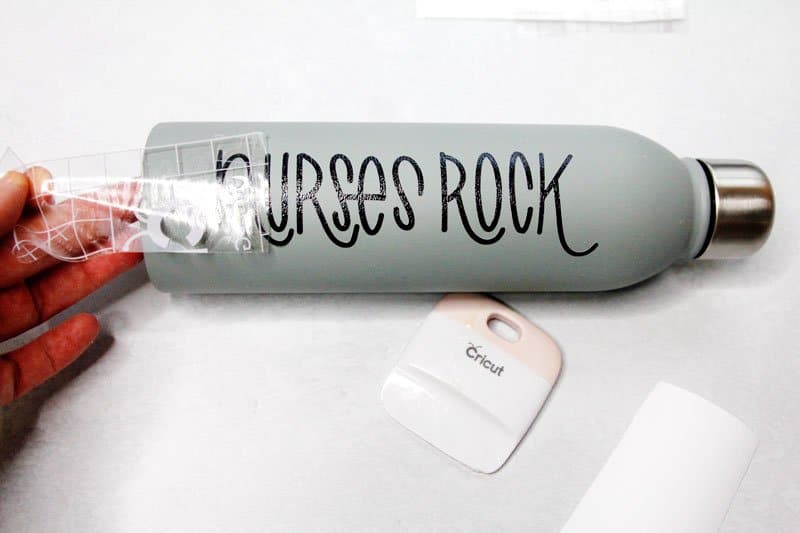 Peel the transfer tape and design off the white backing sheet. Then apply to the water bottle. Press it down really well and peel off the clear layer.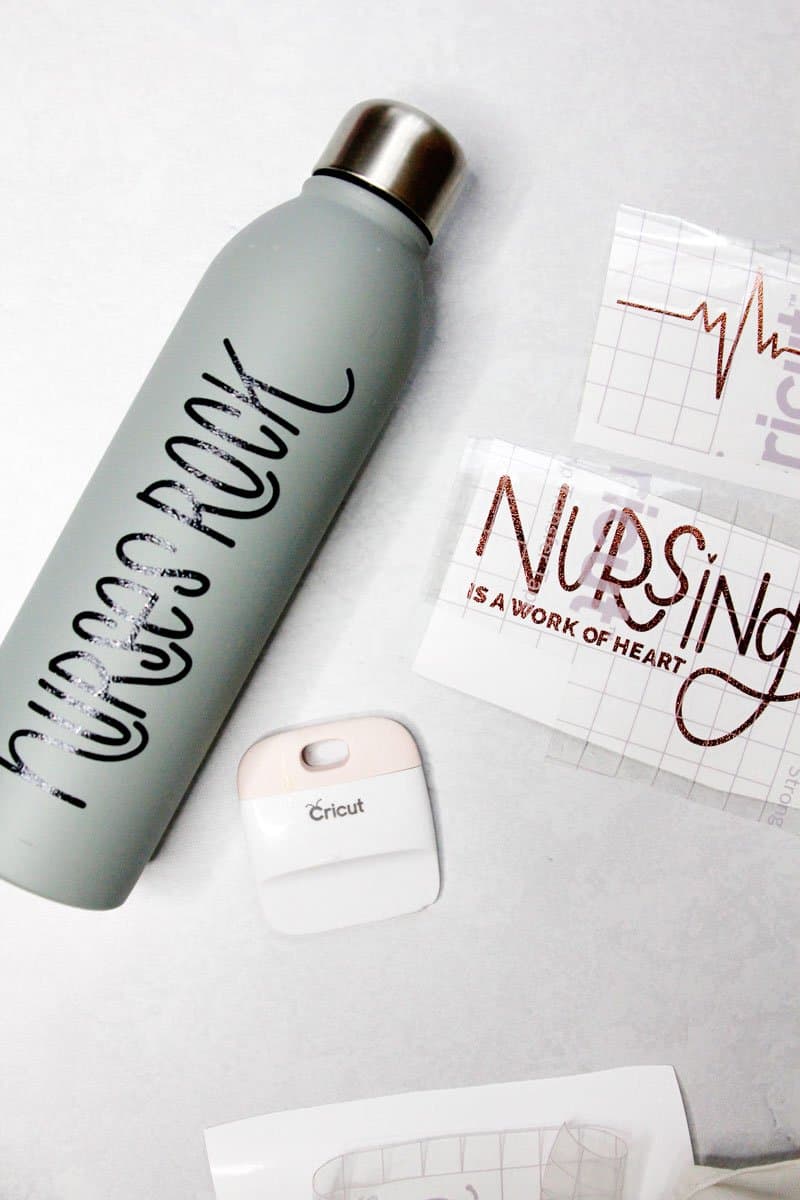 That's it! This is a really quick craft that anyone can do!
Need more design ideas? Check out these Stranger Things designs, Harry Potter glasses, and this sewing machine design to customize water bottles for everyone!