I made this mobile before the triangle quilt, but the triangle quilt was actually the inspiration for it. Does that make sense? Maybe I made them simultaneously. I chose the colors for the quilt from paint chips at the hardware store. I love the paint section for color combinations.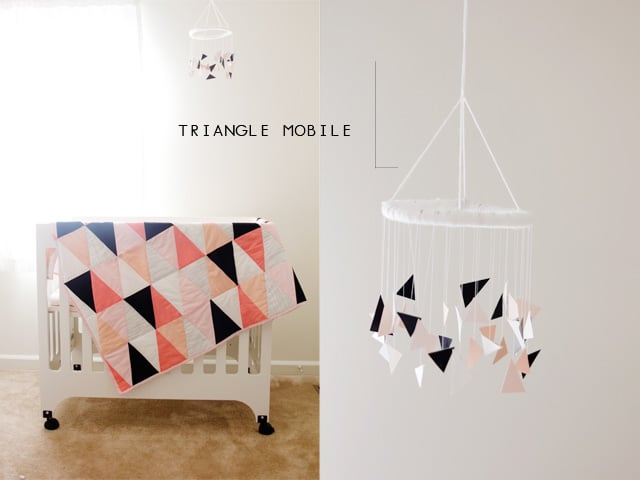 Then, I used the swatches to buy fabric for the quilt. And cut up the paint chips into triangles to mimic the triangles that would eventually be on the quilt. I used black, white, and three shades of pink, just like in the quilt. This project is super easy, but beware, if the threads get tangled it takes forever to untangle the thing! (Don't drop it!)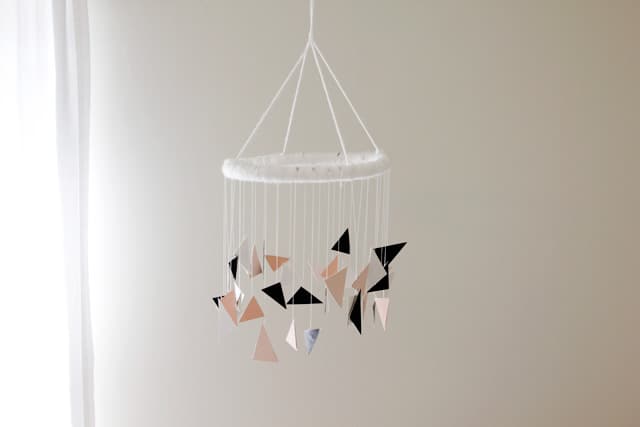 Materials:
*tubing (from the hardware store)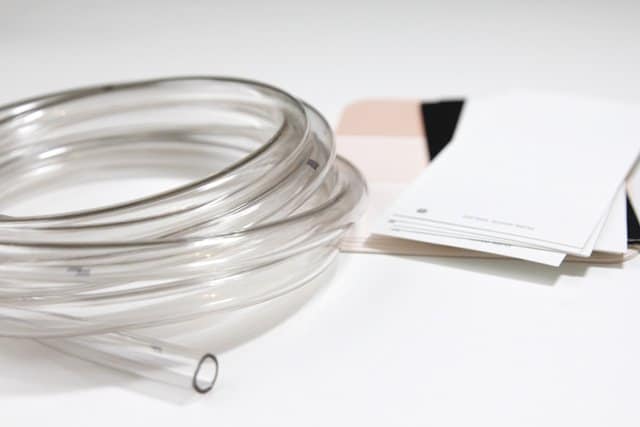 Cut the tubing to make a circle and glue it together with your glue gun.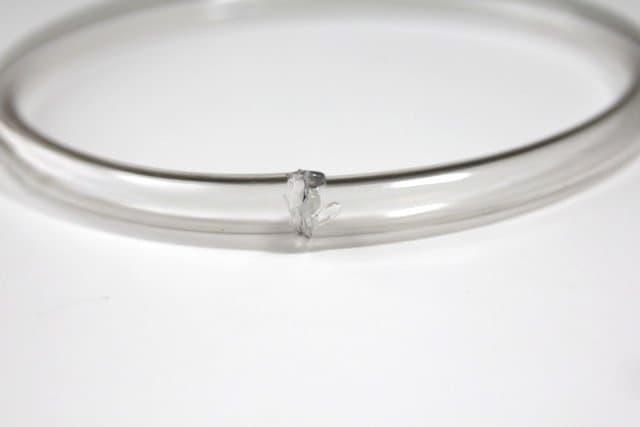 Then cut out triangles with the paint swatches. Hold two swatches together, with the colors facing out to cut the triangles so you get two each time that will match up.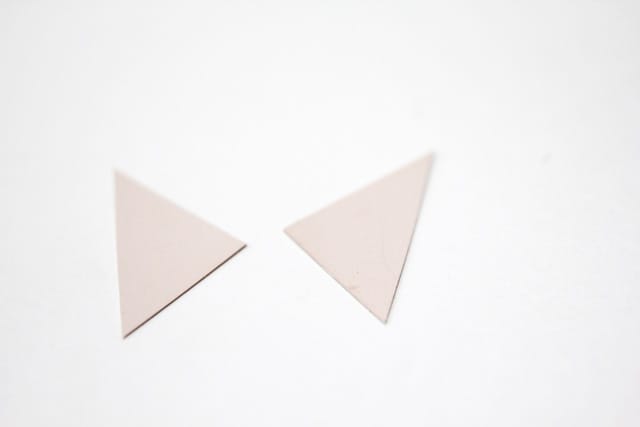 Glue a piece of thread on one triangle and sandwich the other one on top.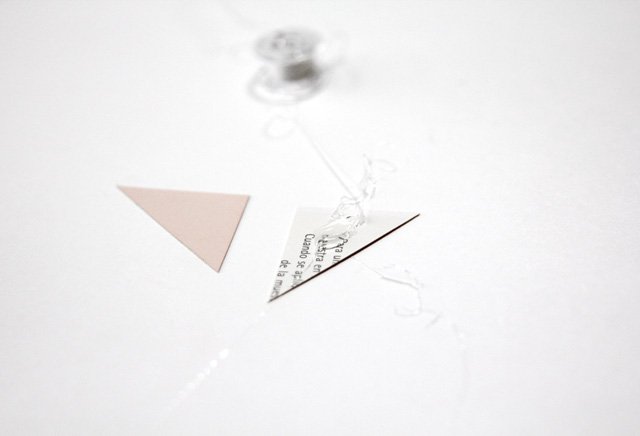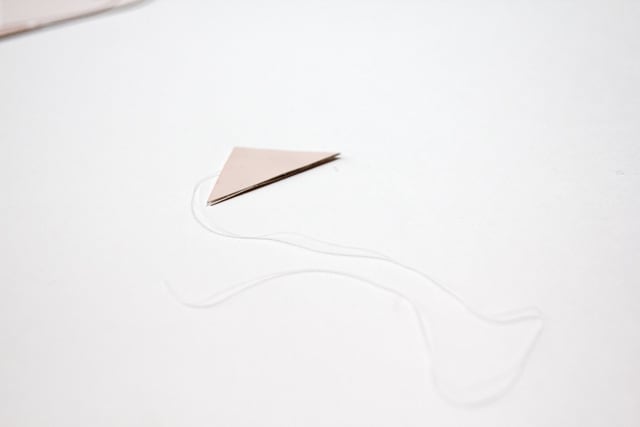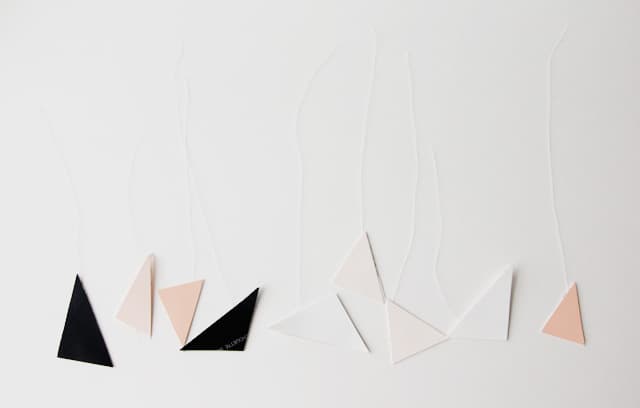 Then, glue it on to the tubing. Glue them 1/2″ apart all the way around.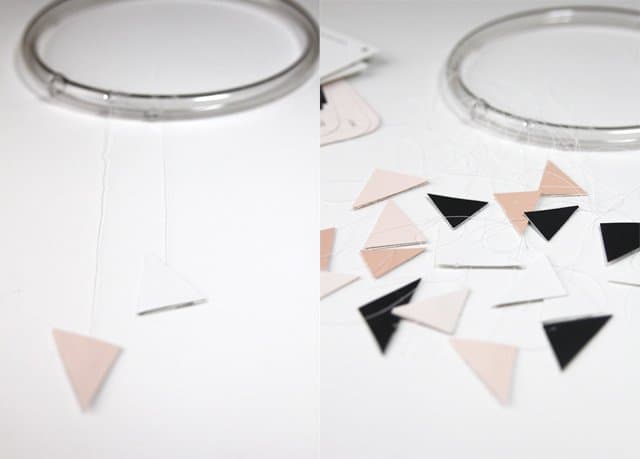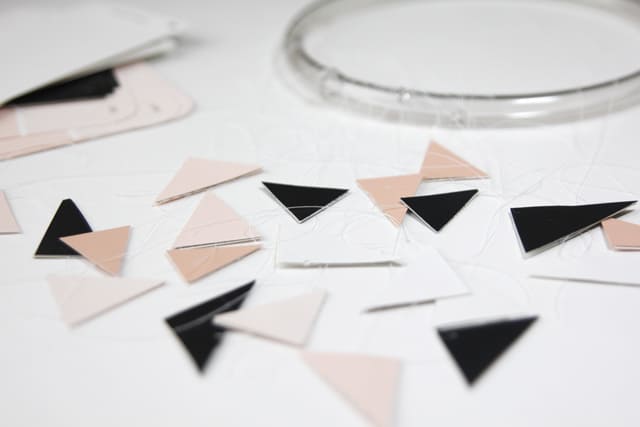 You'll have lots of thread and glue to trim/remove after.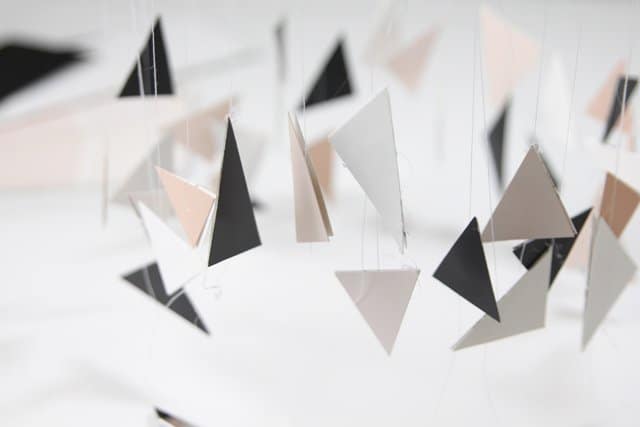 Use the yarn to wrap the tube, dodging the threads as you go.
Hang it up with yarn and you're all done!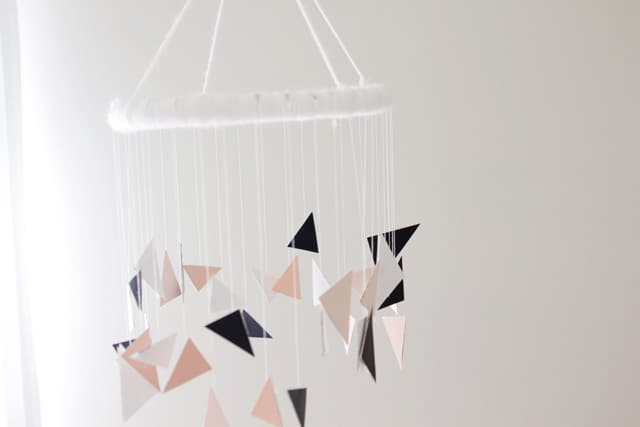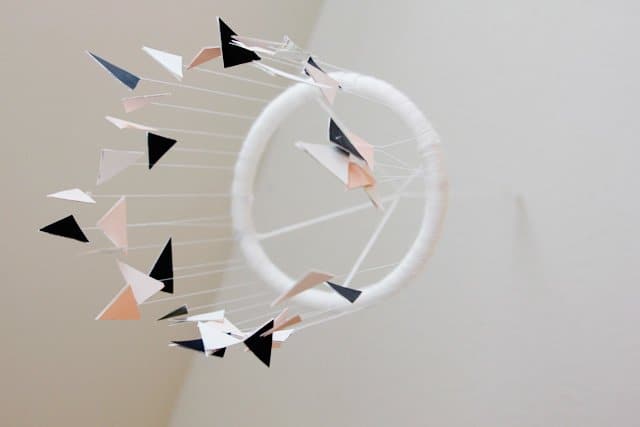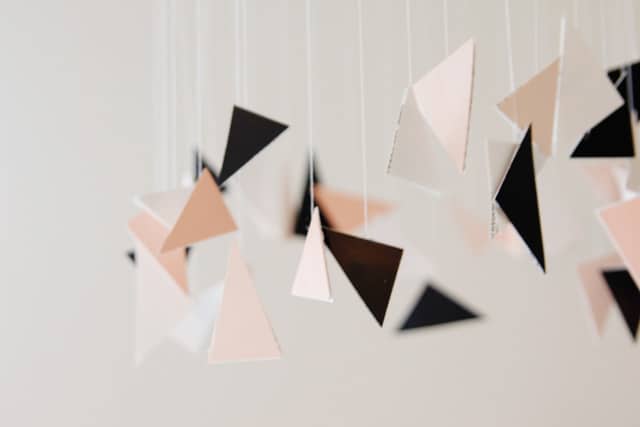 I love triangles, but I think you could do this with lots of shapes, even shaped paper punches if you wanted to!


What is your favorite way to use paint chips?