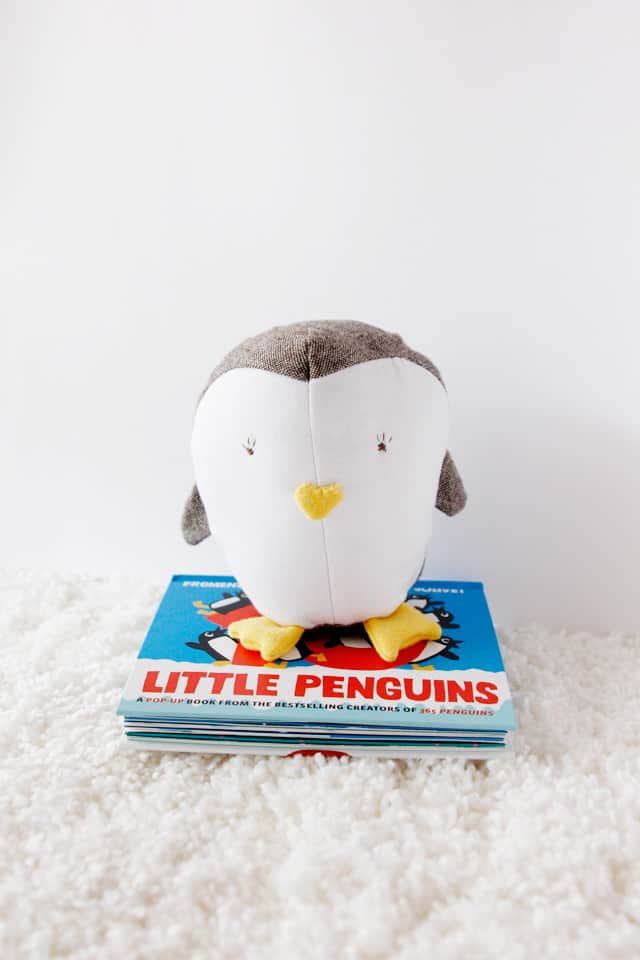 I love reading to my kids and I LOVE seeing them take the stories and things we talked about and incorporating it into their playtime. It melts me every time and encourages me to keep reading with them. Today's buy + DIY gift idea comes from that idea of literature learning….buy a book and make a plush toy that goes along with the theme.
DIY Fluffies is one of my sponsors this month. They sent me their adorable penguin pattern to sew up. It was really easy to make! I was pleasantly surprised because it looks so cute! Sometimes I falsely assume that really cute things are difficult to make (and sometimes they are). But anyways, it was a quick and easy sew and I LOVE it!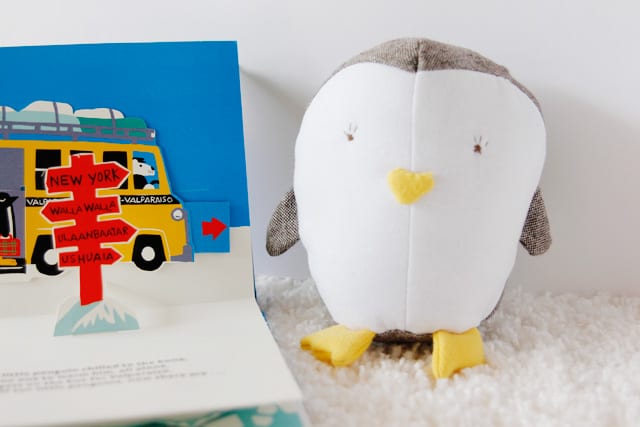 The pattern pieces and instructions were very professional, which I am a stickler for since I have my own pattern shop! I loved sewing this little guy!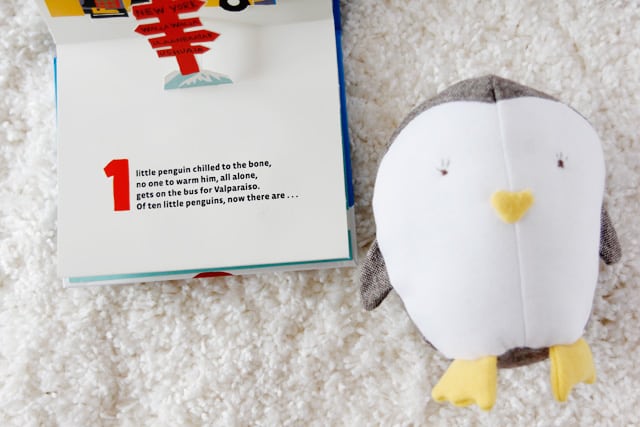 This is supposed to be for Christmas, so I'll wrap it up for next month, even though my kids have already seen the penguin and love her! The book I found to go with it is called 10 Little Penguins. It's a counting book with pop-ups that is great for my 1 and 3 year olds.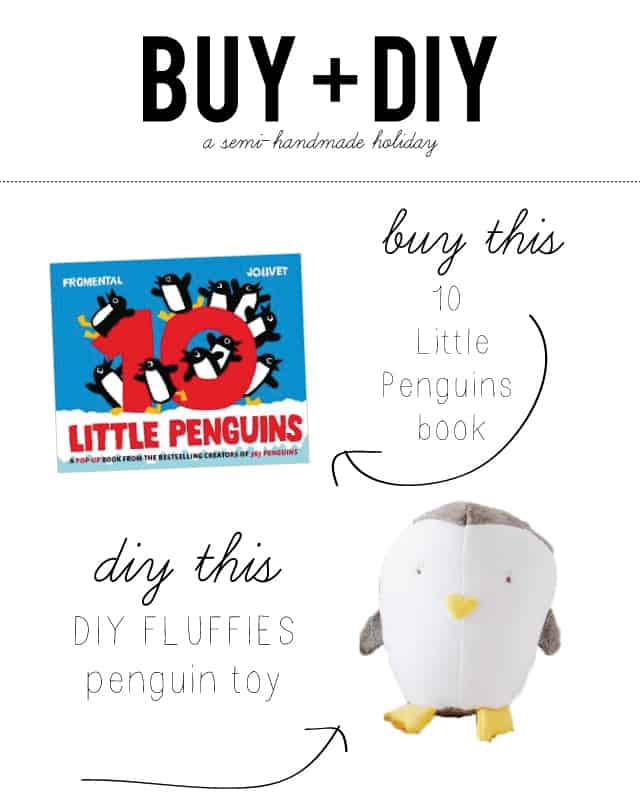 I think this idea would be a great gift for any kid, a baby shower or even a birthday party!
Here are a few more pairings from DIY Fluffies' great selection: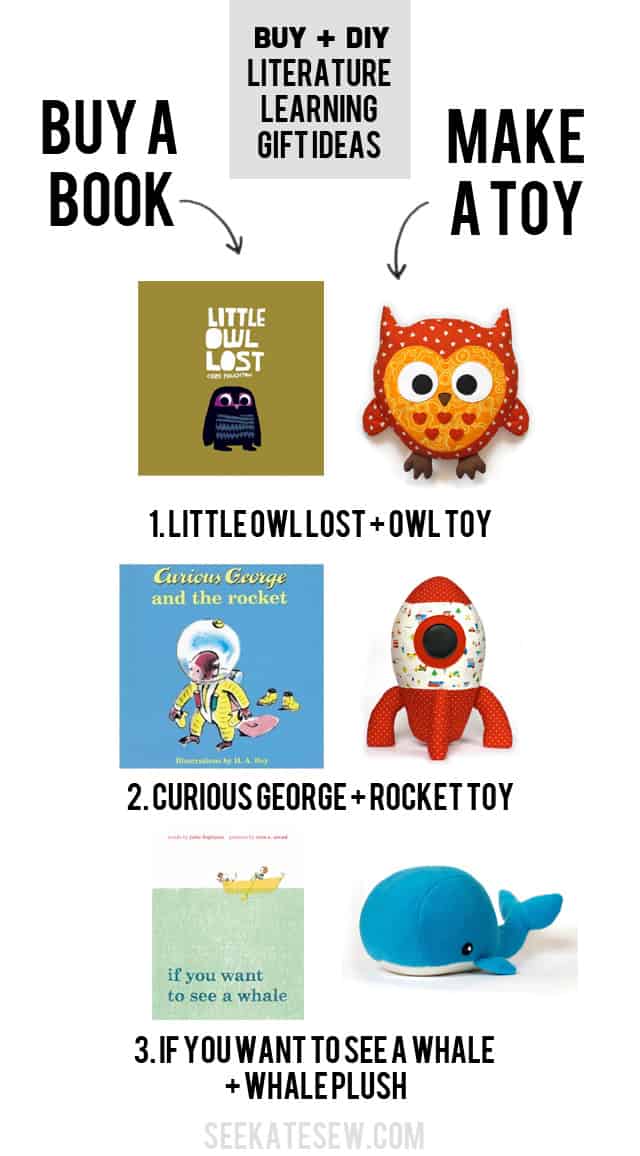 1. Little Owl Lost
+ an Owl Plush
2. Curious George and the Rocket
+ a Rocket Toy
3. If You Want to See a Whale
+ a Whale Plush
Check out DIY Fluffies for more great patterns including kits, which are great gifts for the holidays!
Books are a gift staple at our house on Christmas! I love getting new books to read, also. What are your favorite children's books?