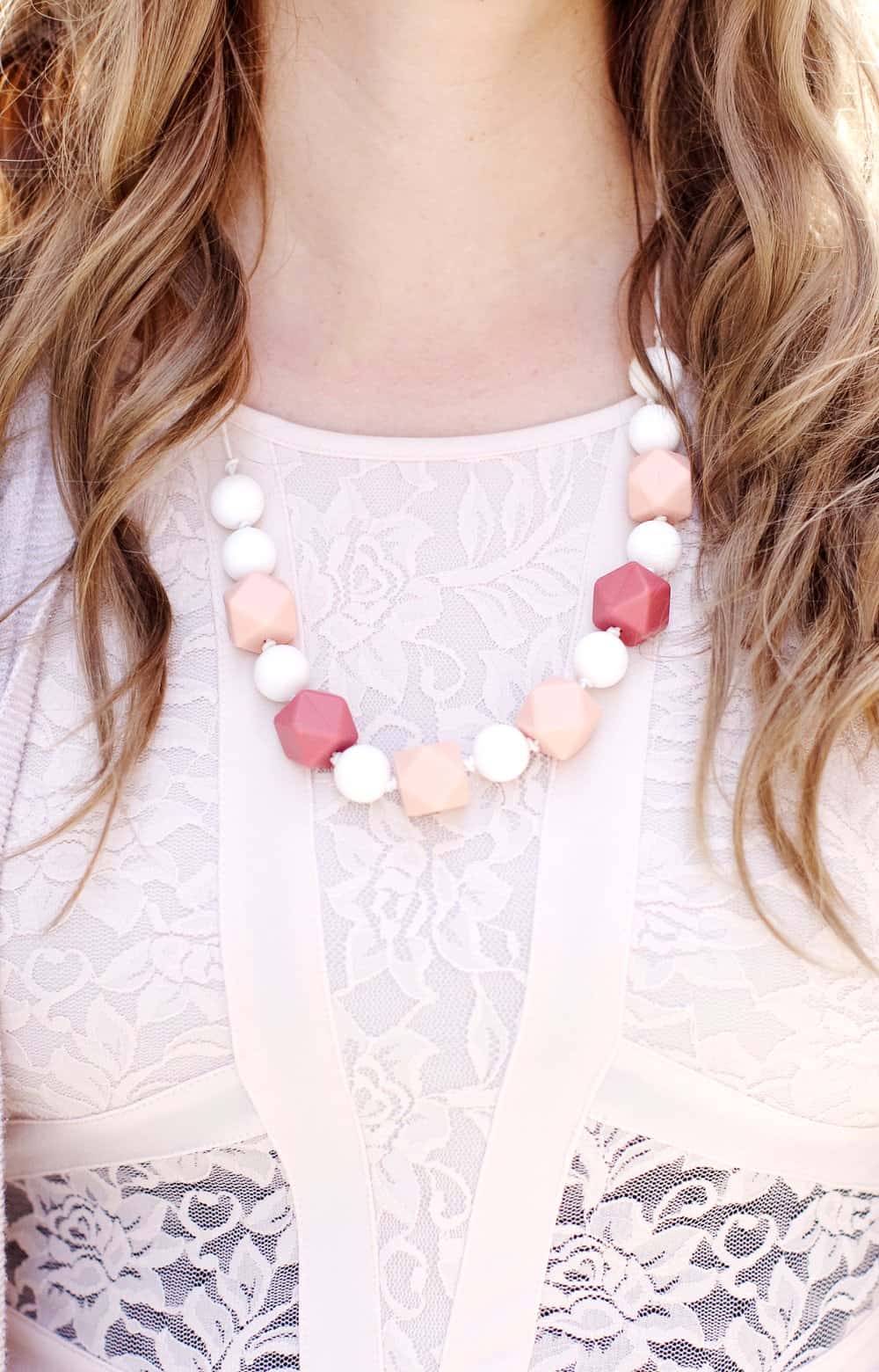 I originally shared this post about 2 years ago at Gugu Guru! Now that I have yet ANOTHER teething baby I was reminded of it and realized I haven't posted it here yet! Now you can find it in the Baby category! Also- 3 months is WAY too young to teethe, right?
…….
We have been using this wrap all the time lately with my third baby. I love how easy it is to put on and how convenient it is to have my hands free, both when we're out and when we're at home doing chores. The Wrap has come in handy these last few weeks as we have battled baby's first cold and endless teething pains!
Teething is the WORST! We've relied on the wrap for extra comfort throughout the day and this necklace gives her something to chew while she's wrapped up with me! This colorful necklace is made of soft silicone beads, which are safe for baby to chew and also look super cute as an accessory!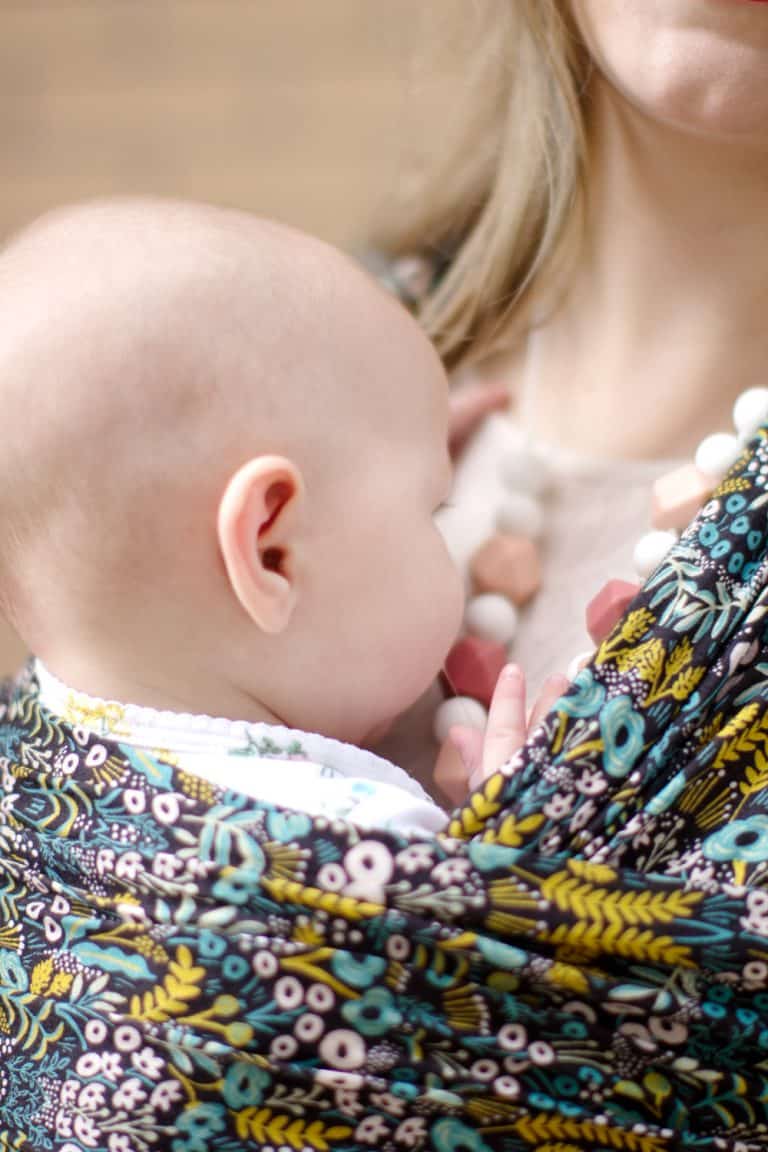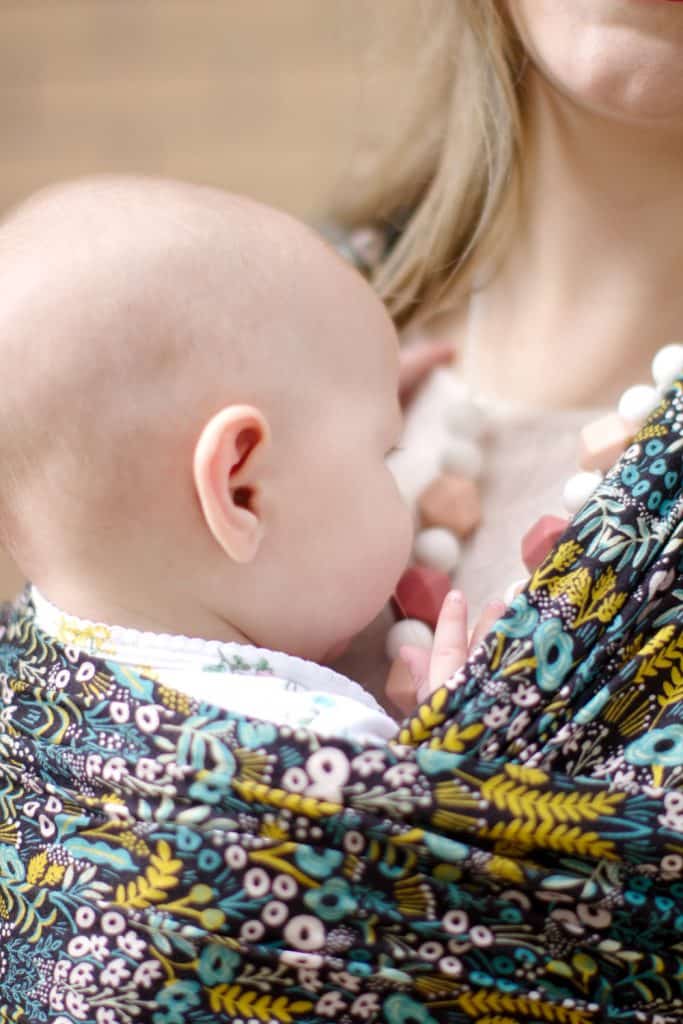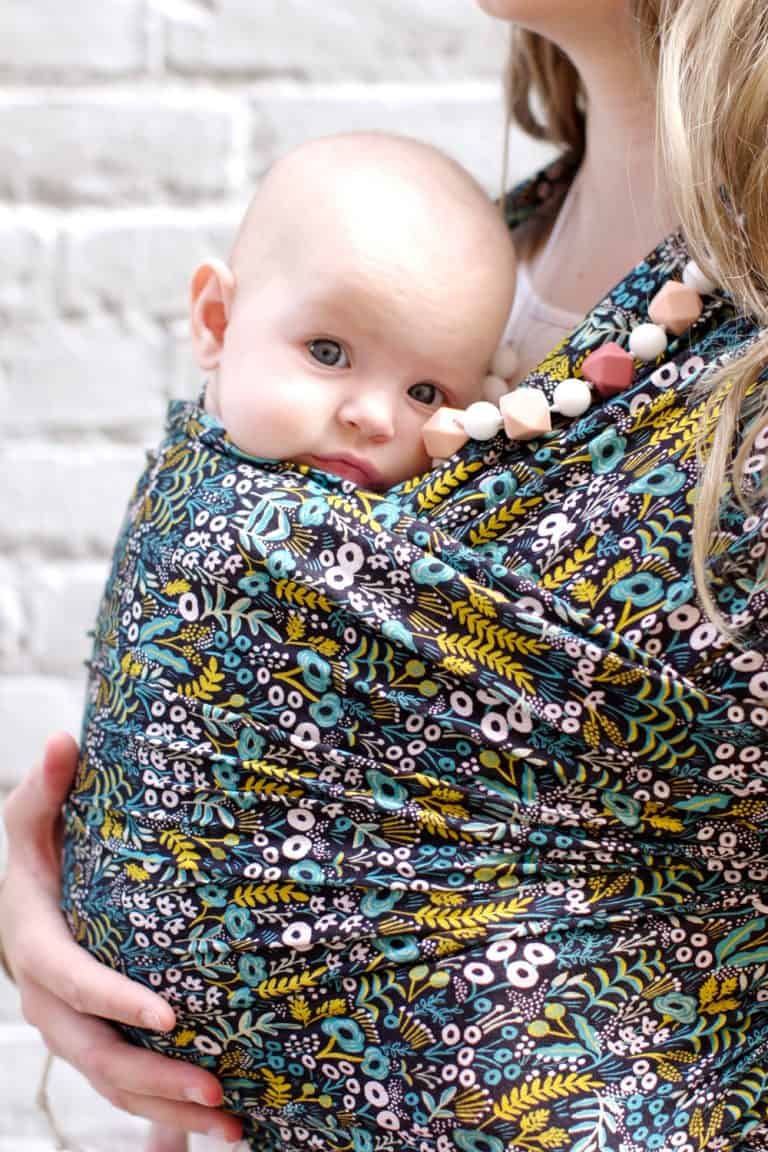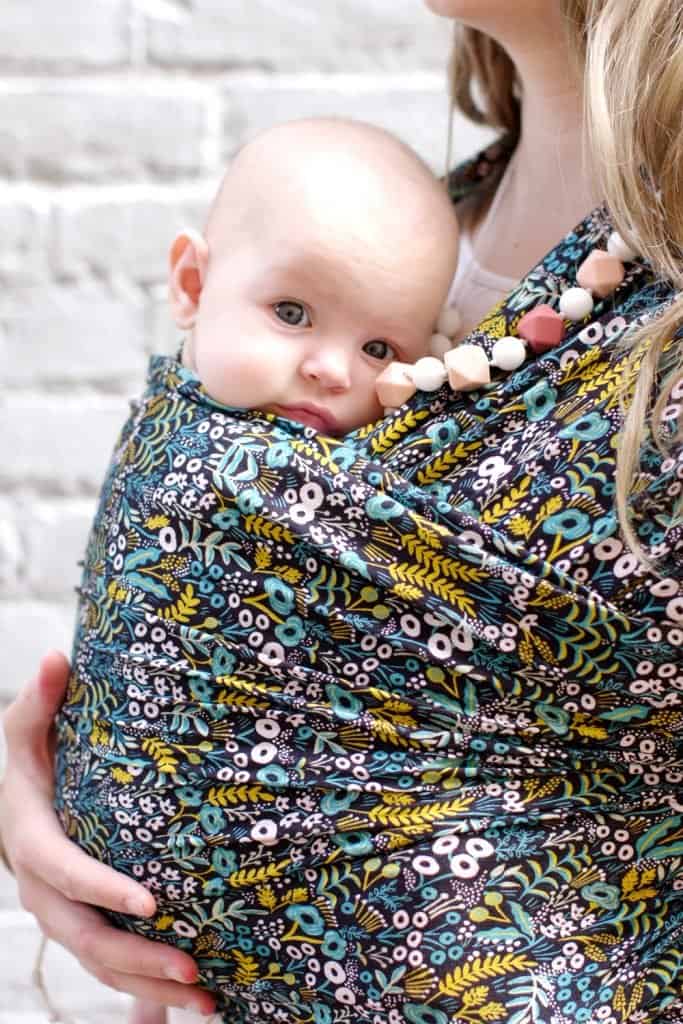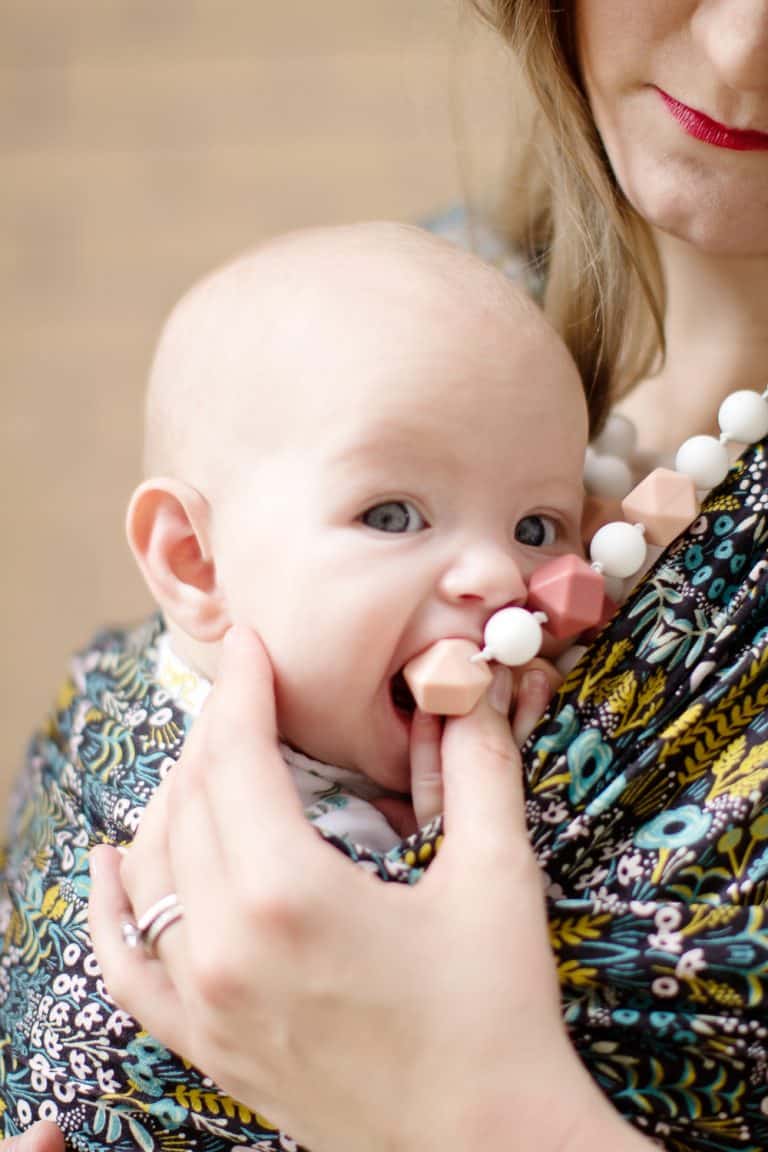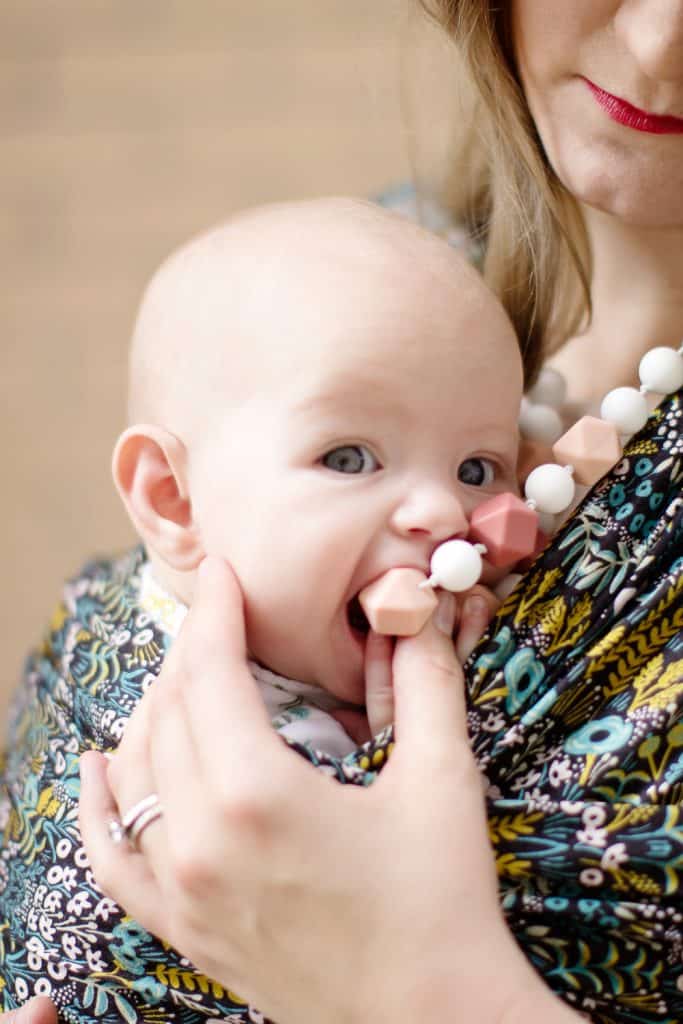 Silicone Teething Necklace Tutorial //
Materials//
-Silicone Teething Beads (light pink, dark pink, white)
–1/16″ elastic cord
Instructions//
Cut a piece of elastic to 35″.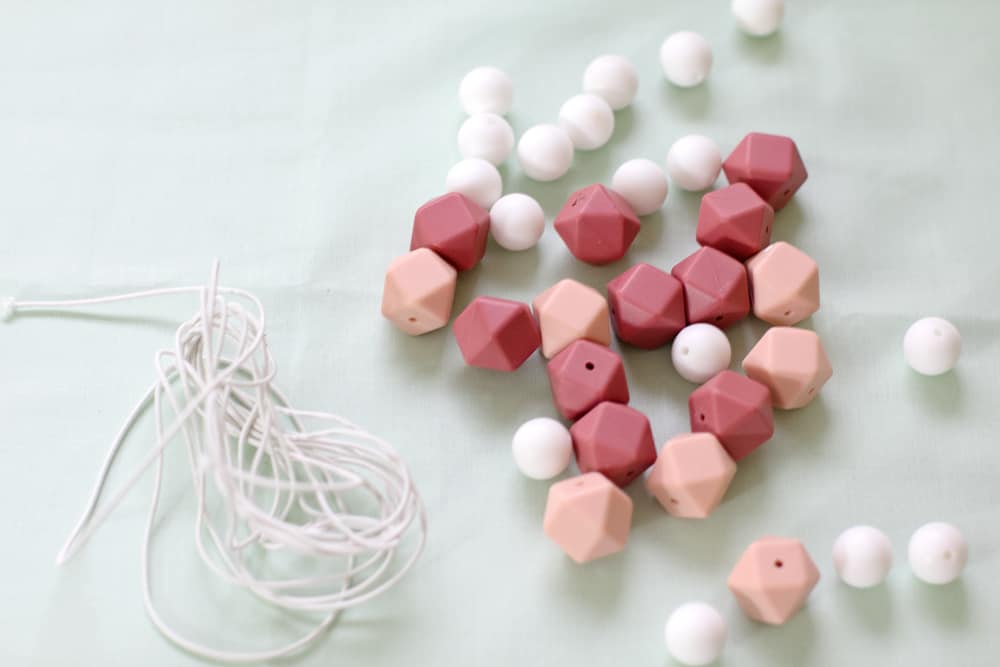 String one white bead on and center it.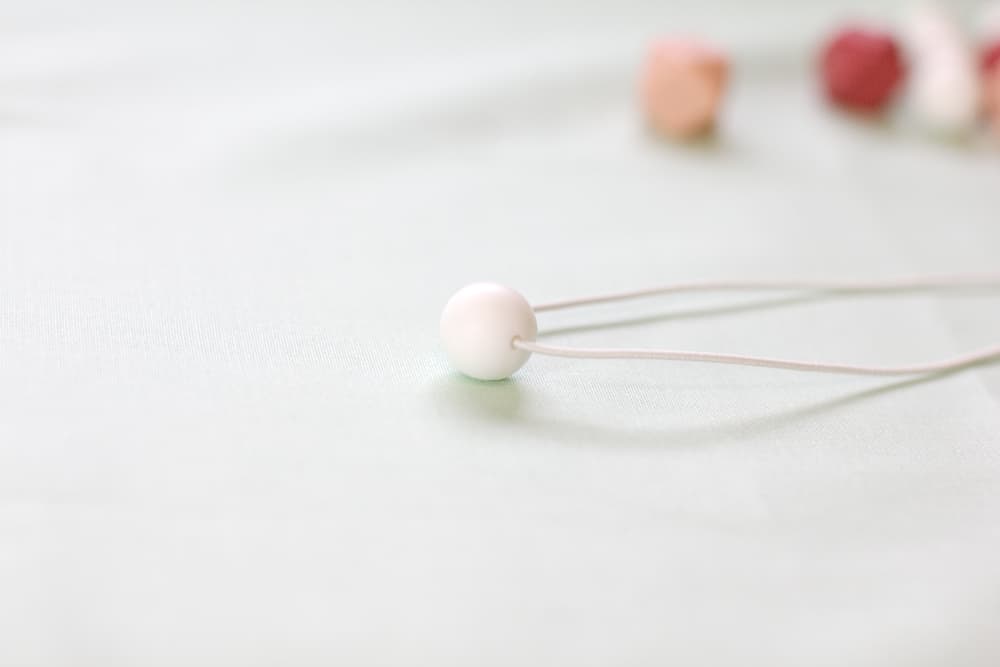 Tie a knot on each side of the bead to keep it in place.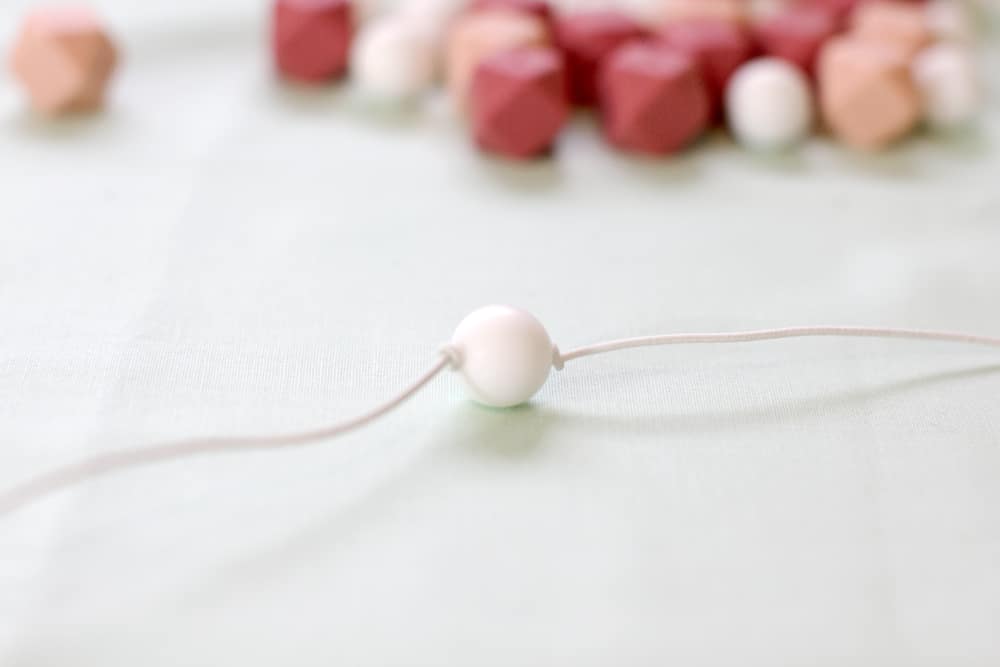 Thread two light pink beads on either side of the center bead.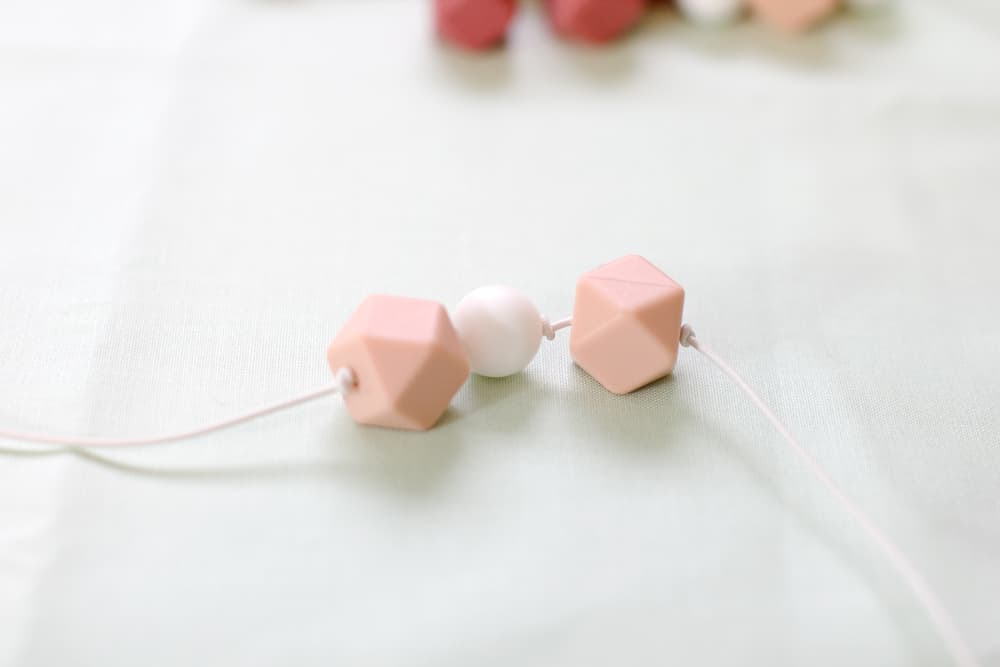 Continue creating a pattern by adding white and pink beads. Tie knots in between each bead.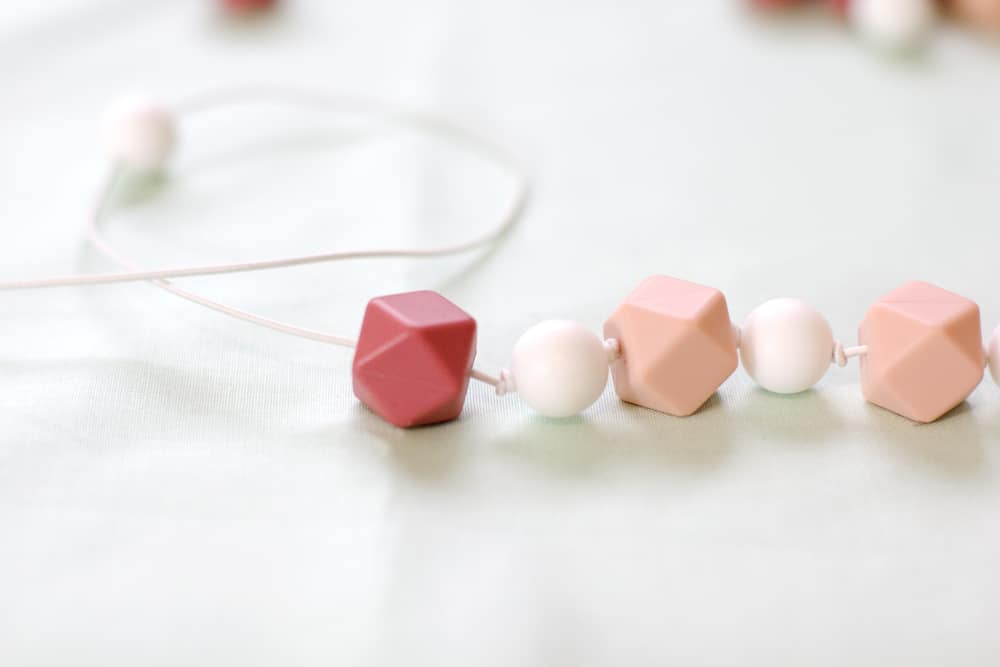 Finish it off with 2 round beads.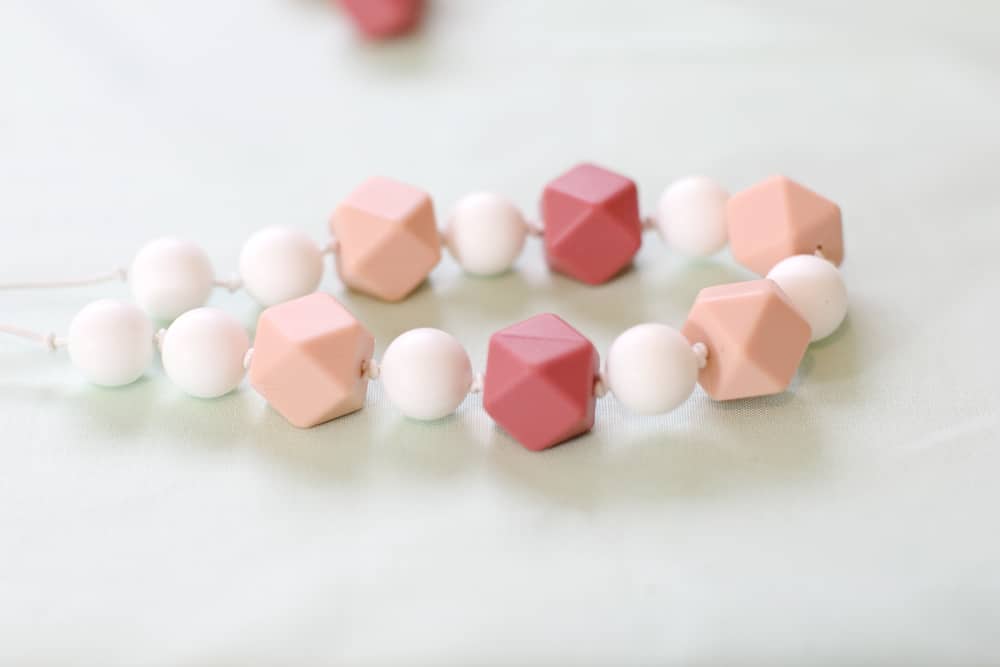 Tie the ends of the necklace together.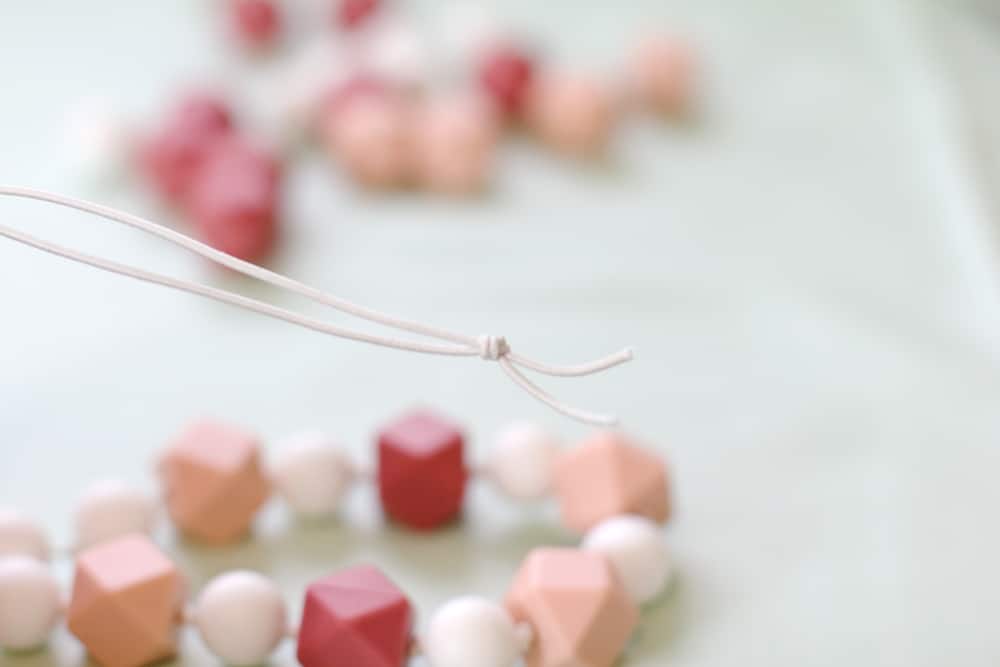 All done! Now try that baby out!