The sewing room is currently full of foxes! I'm not sure why, but they are so fun to make! I had to make a third forest friend for the hedgehog and the owl, so this fleecy fox plush pattern was born.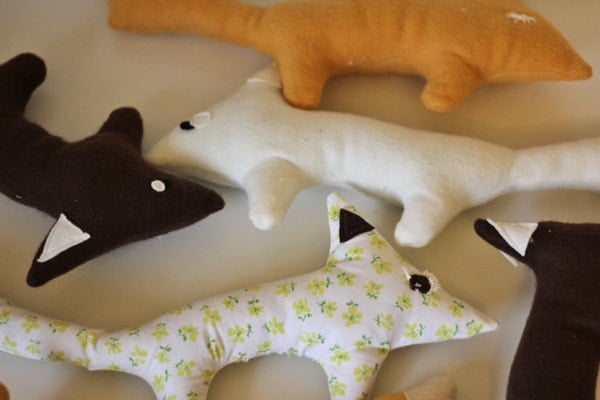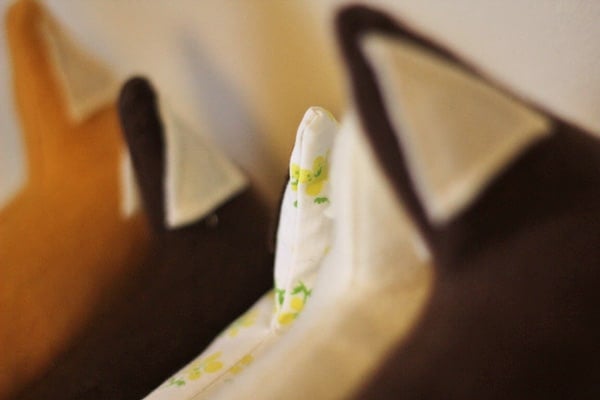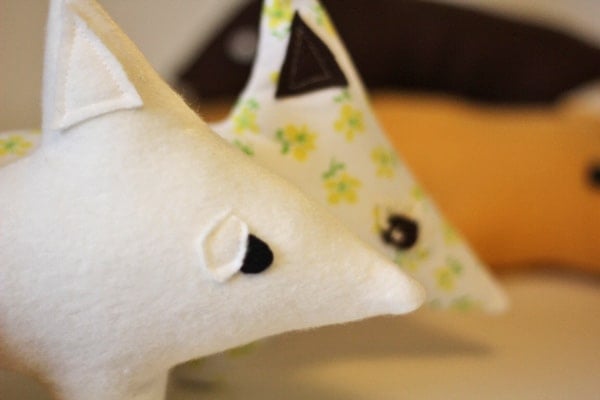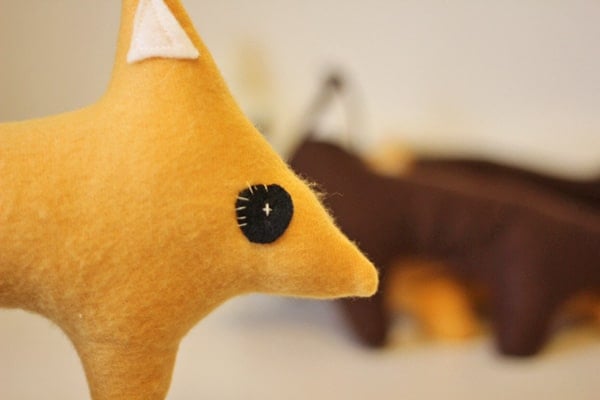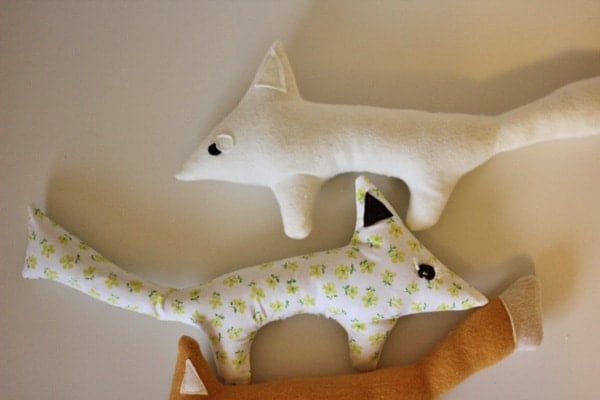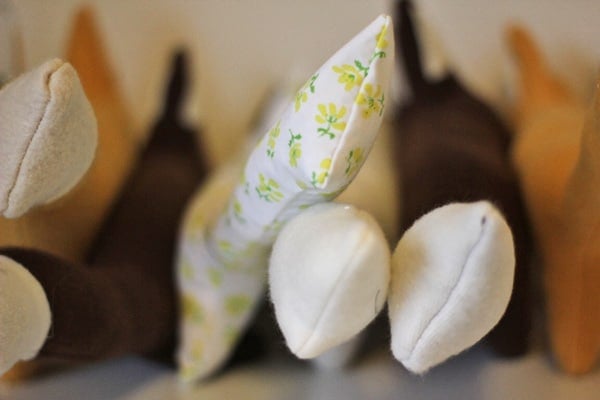 Today I'll show you how to make your own boxy fox with fleece! Fleece is such a nice fabric to work with when the weather gets cool. It is also just enough amount of stretch to make these foxes the perfect plumpness. With just the right amount of quirky.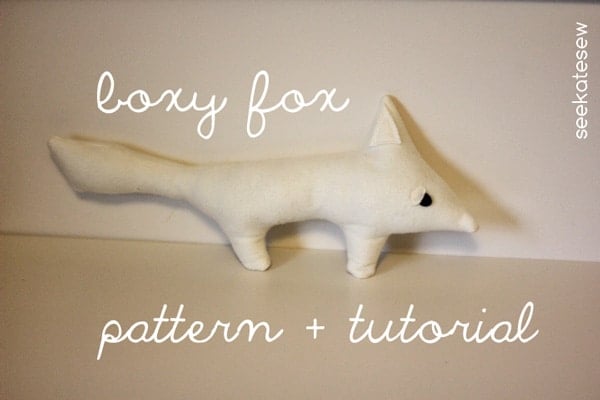 This tutorial, like all the tutorials you'll find on my blog, is for personal use only! Do not sell items made from this pattern.
boxy fox tutorial
Boxy Fox Plush Materials:
1/3 yard fleece
1/3 yard interfacing
felt scraps for eyes and markings, embroidery thread optional
polyfil
needle and thread for closing the fox
Let's get started! First things first, print PDF above. You'll have to cut out the pieces and tape them together where indicated, along the dotted line.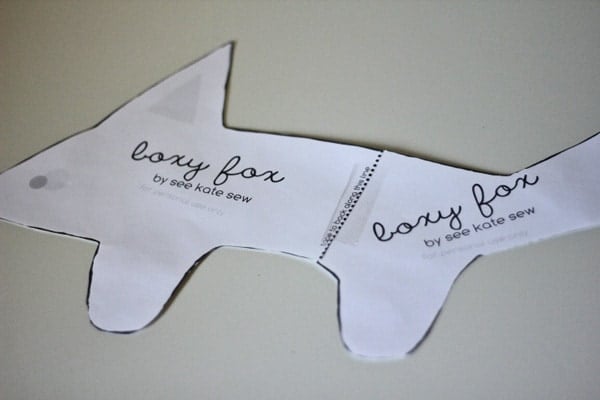 After you cut out the pattern pieces in fleece and interfacing, use the tip of the tail to cut out a contrast color of fleece.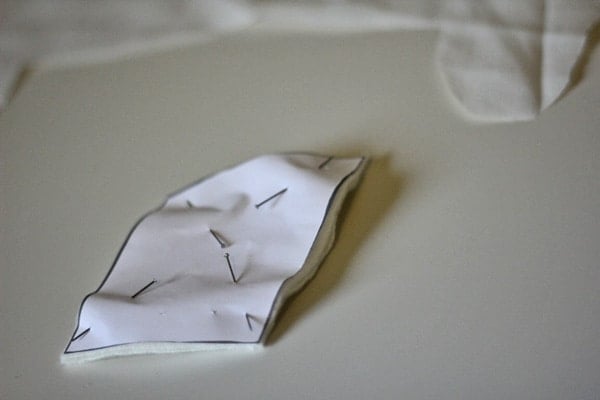 This is what you should have. If you are using a one-sided fabric, be sure you have mirror image fox pieces. Fleece is two-sided so it doesn't matter.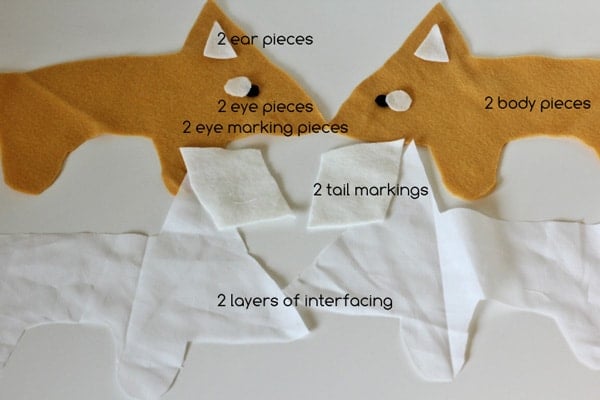 Pin on the ear, eye and eye marking pieces. And pin on the tail marking at the end of the tail.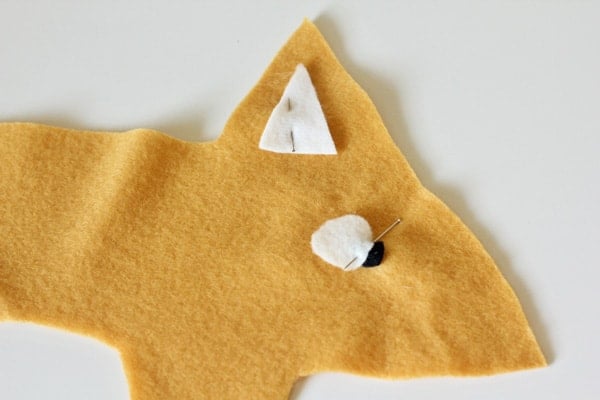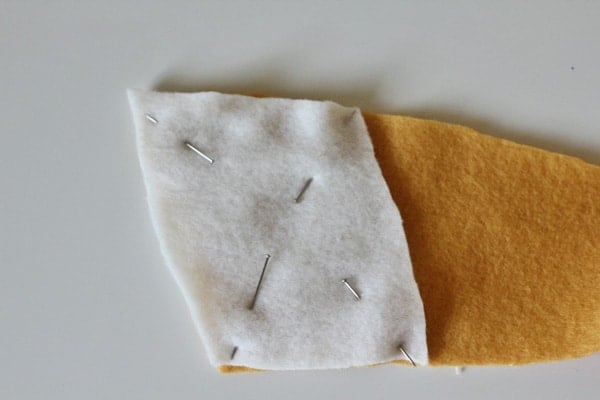 Sew over them. Don't sew over the black eye part, just make sure you catch it while you are sewing the eye marking on.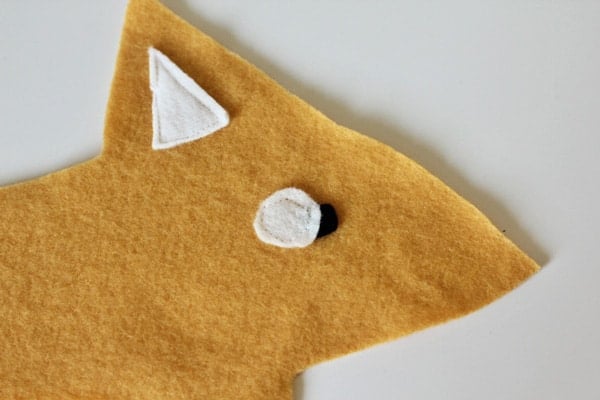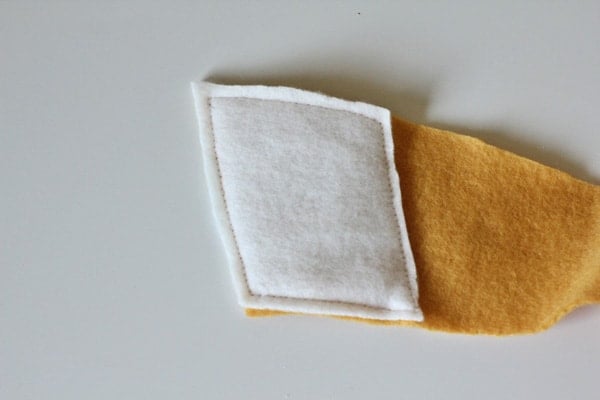 Now back your pieces with interfacing. If you are using fusible be sure to use a low heat so you don't melt your fleece. If you're just sewing it in, just place it on the back.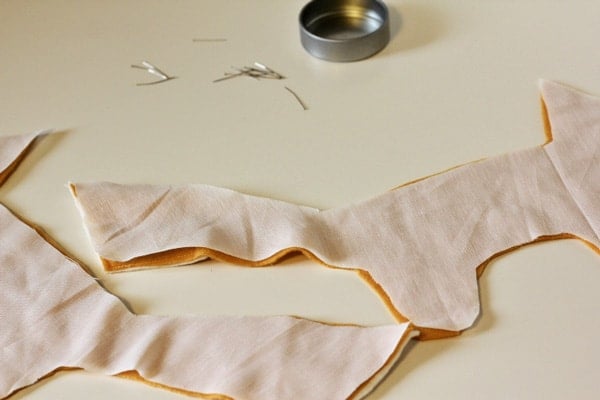 Now stack your fox pieces, with right sides together. Pin all the way around stretching your fleece as needed to match up.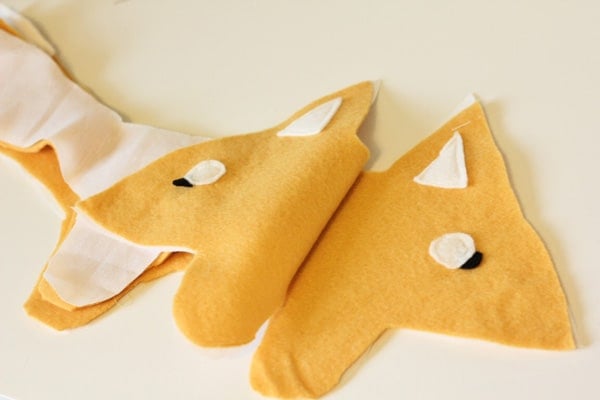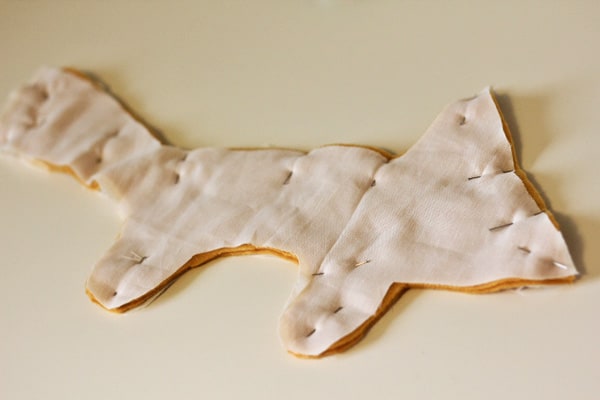 Sew all the way around, leaving a 2 inch hole under the belly. Clip the points, corners and curves and turn it right side out.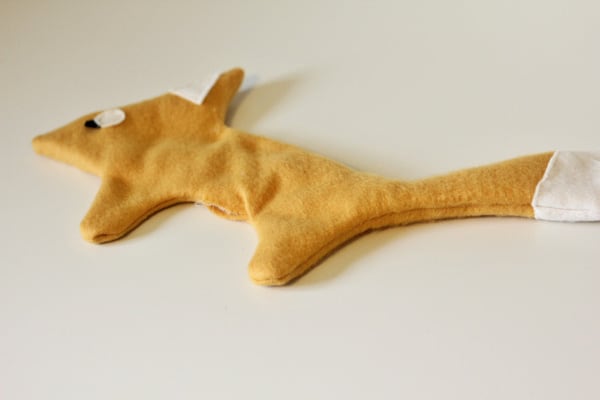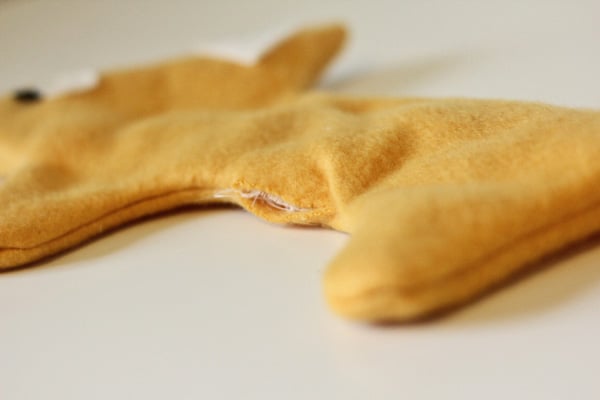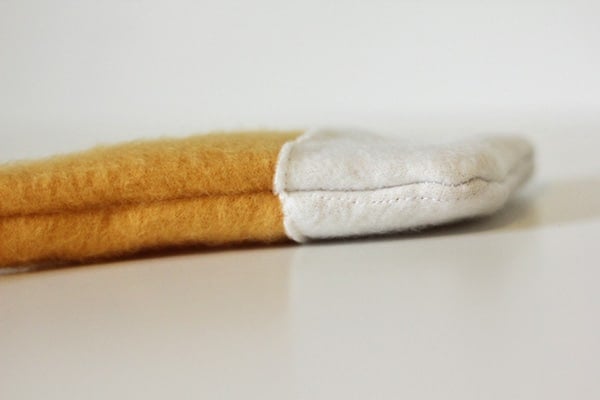 Stuff your fox.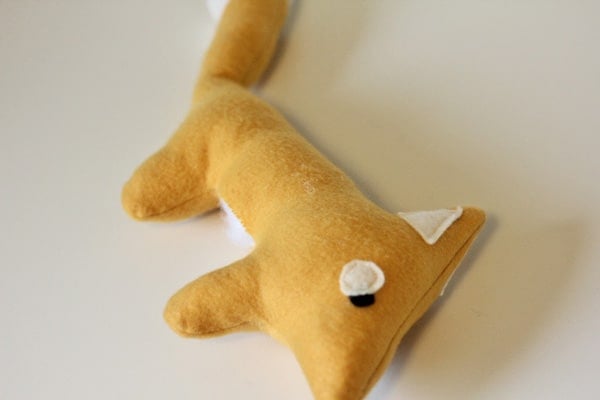 And sew up the opening.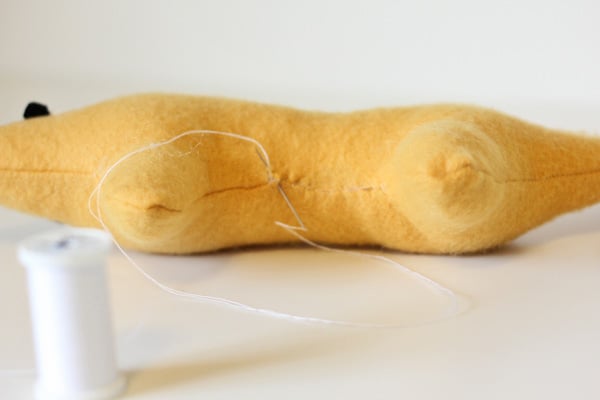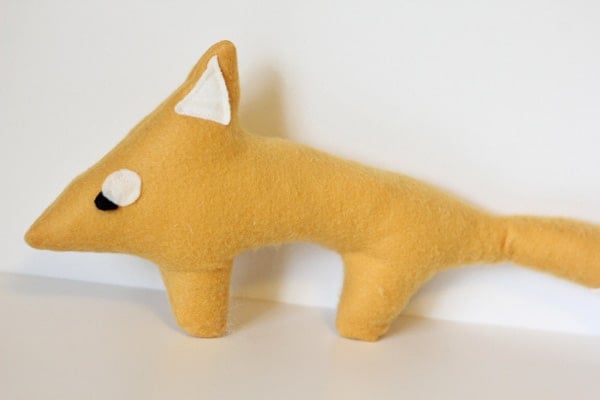 Ta-da!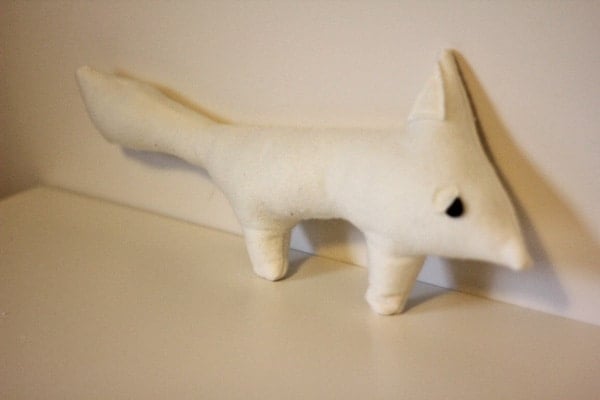 You can make this fox with lightweight cotton, too! Meet Vintage Sheet Fox. She has ruffle eyelashes and a slim figure.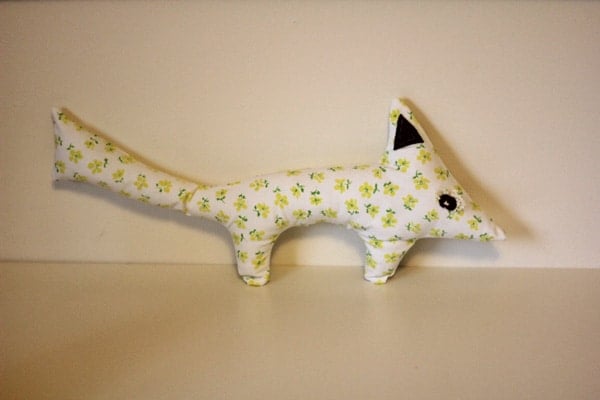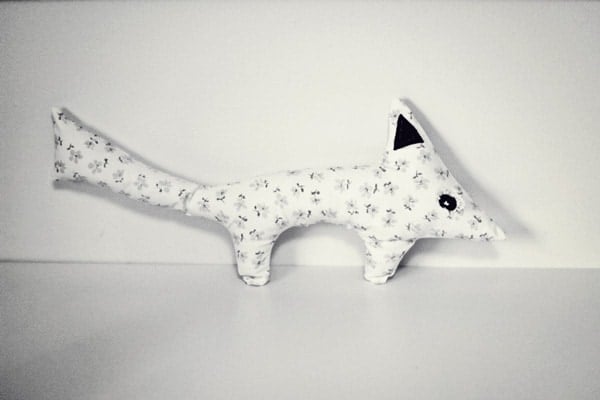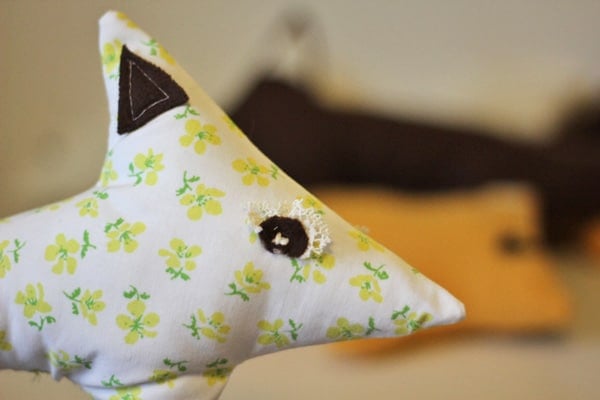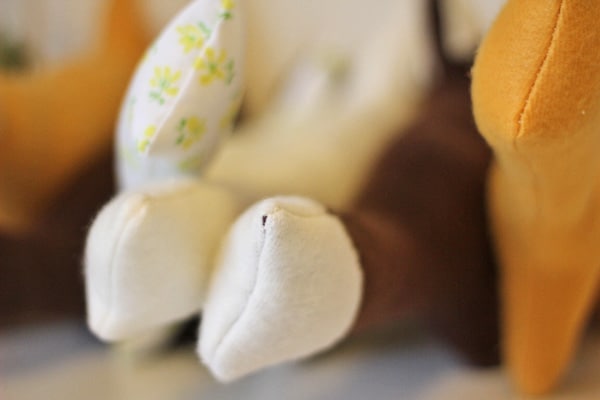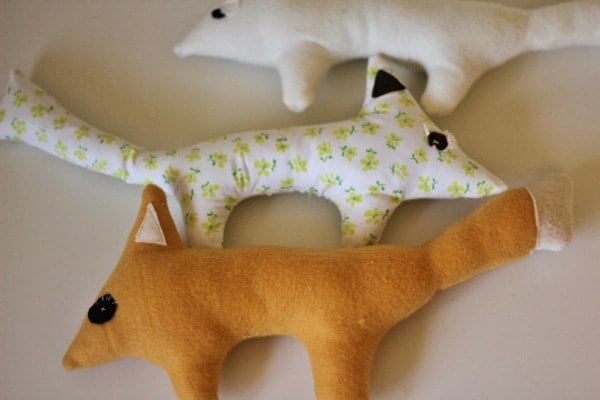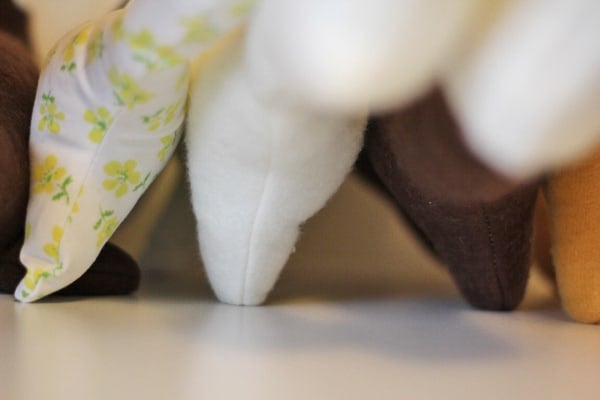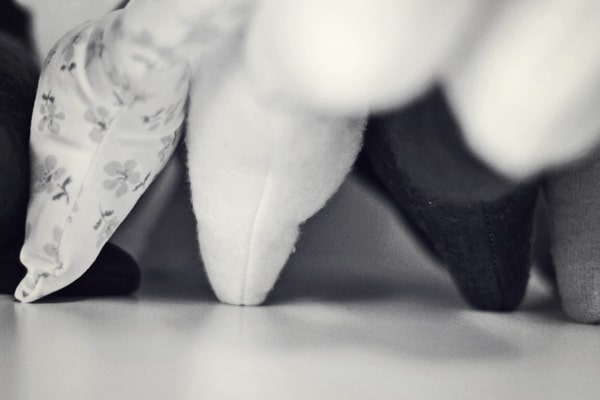 Have you ever heard a fox noise? I guess they bark.
Happy Friday!