Make a little Christmas stocking for your elf on the shelf with this miniature stocking pattern. Download this no-sew pattern and personalize it with your elf's name!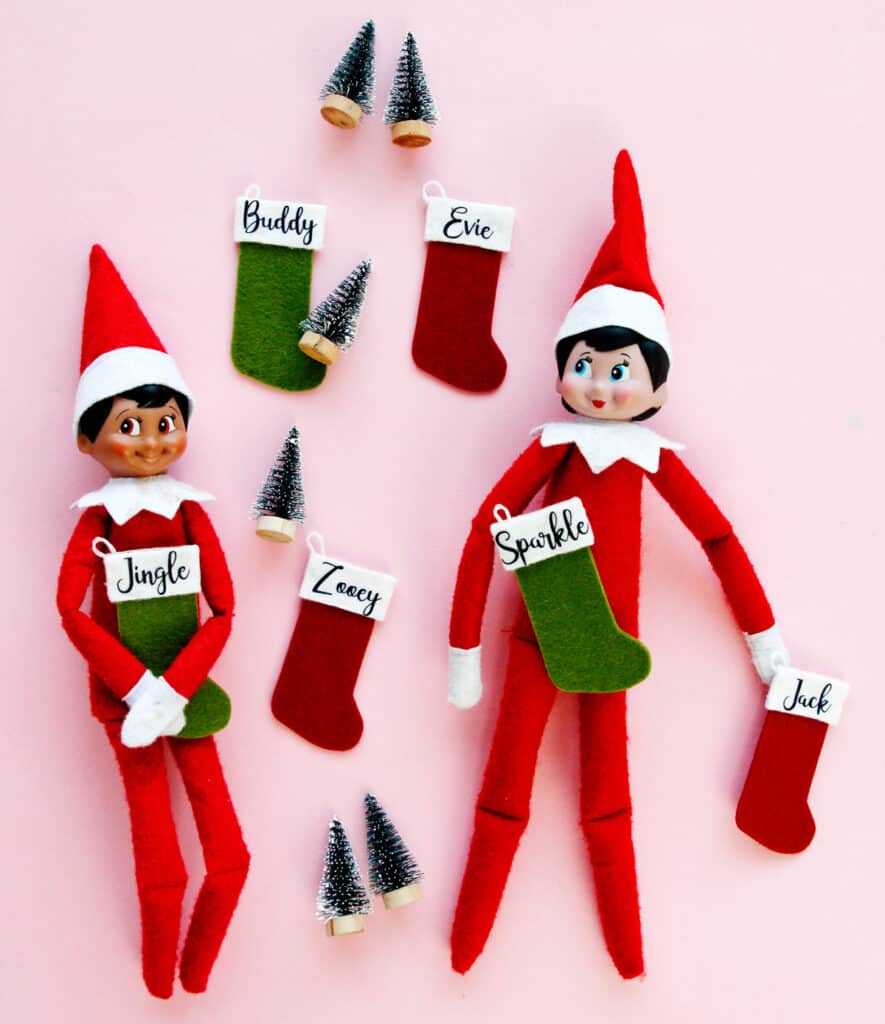 This miniature stocking pattern has two layers so you can really put (tiny) things in it! Mini candy canes or little rolled up notes from your elf will fit great!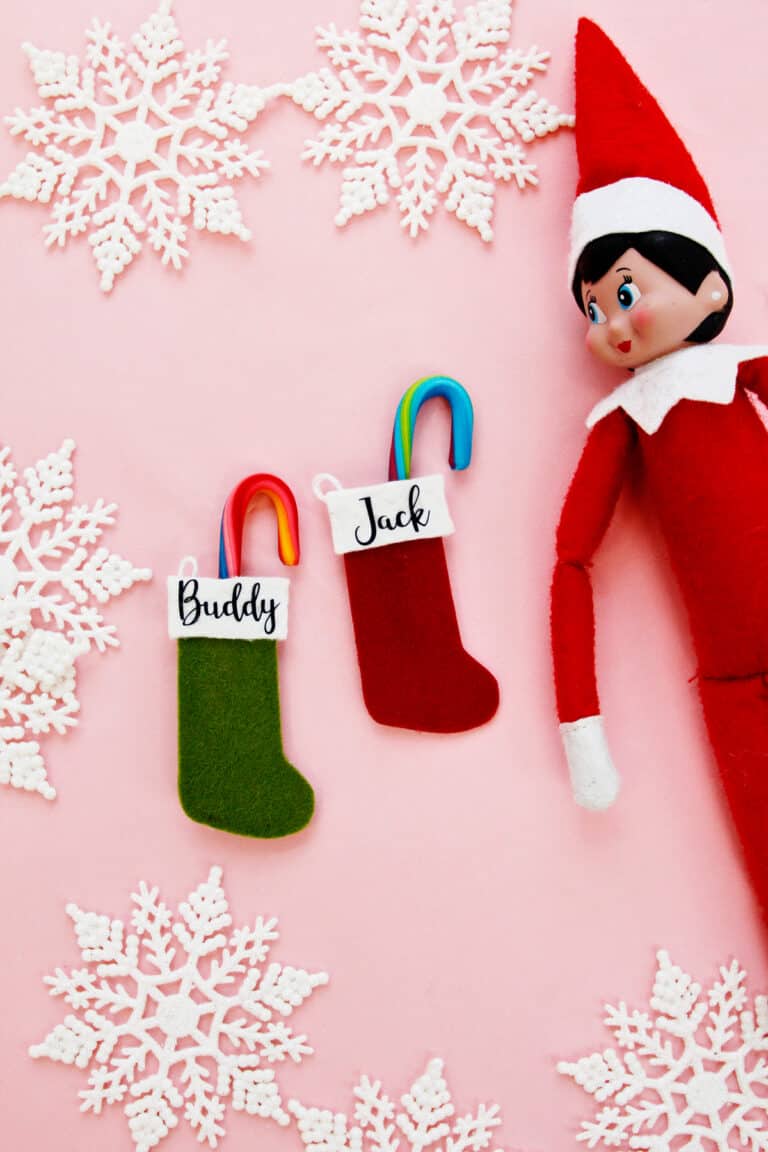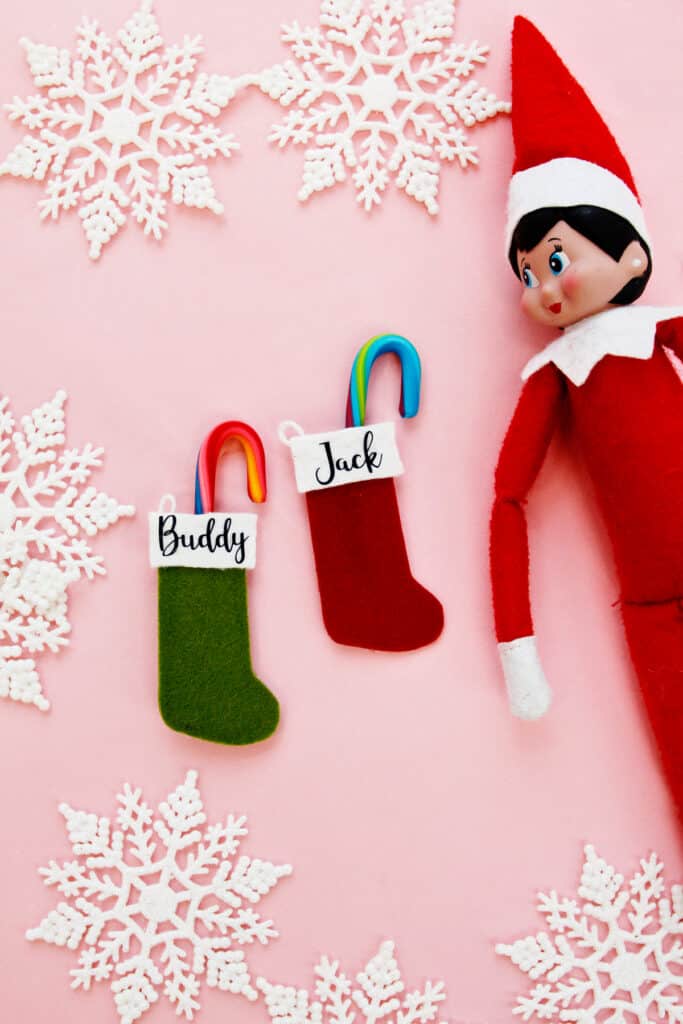 I used iron-on vinyl to personalize my stockings with elf names. You can also use a fabric marker or tiny embroidery to get the same effect.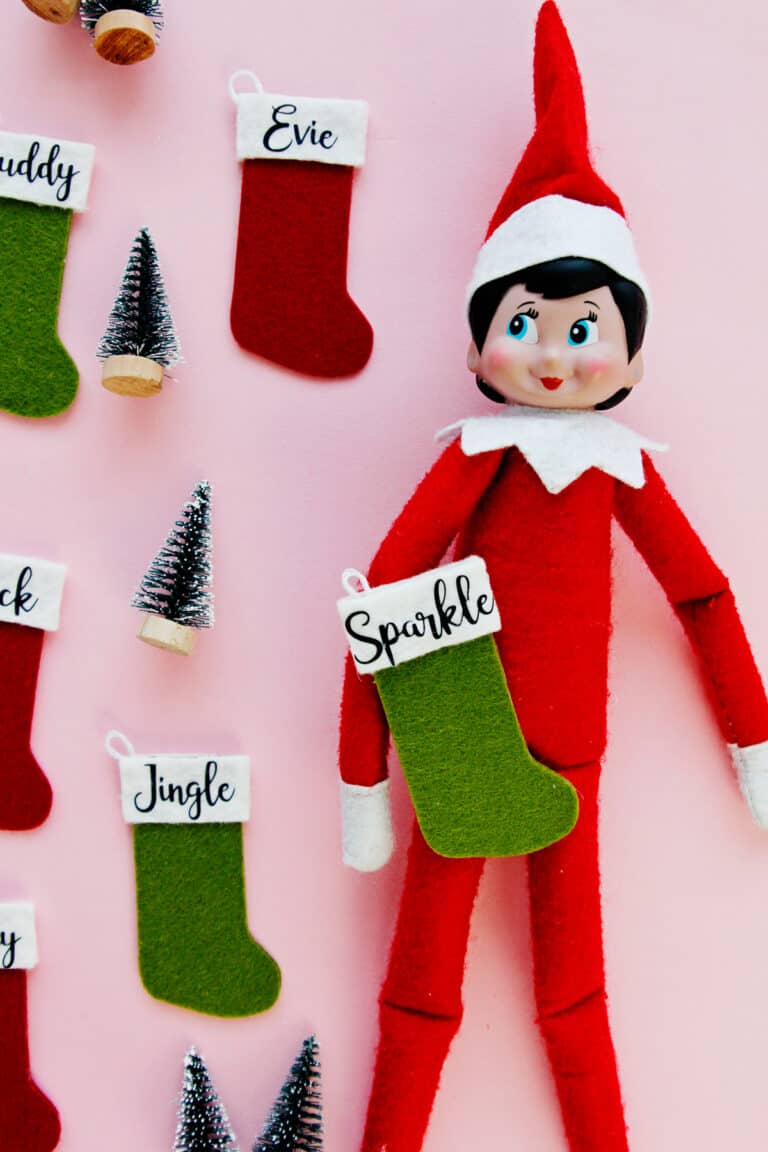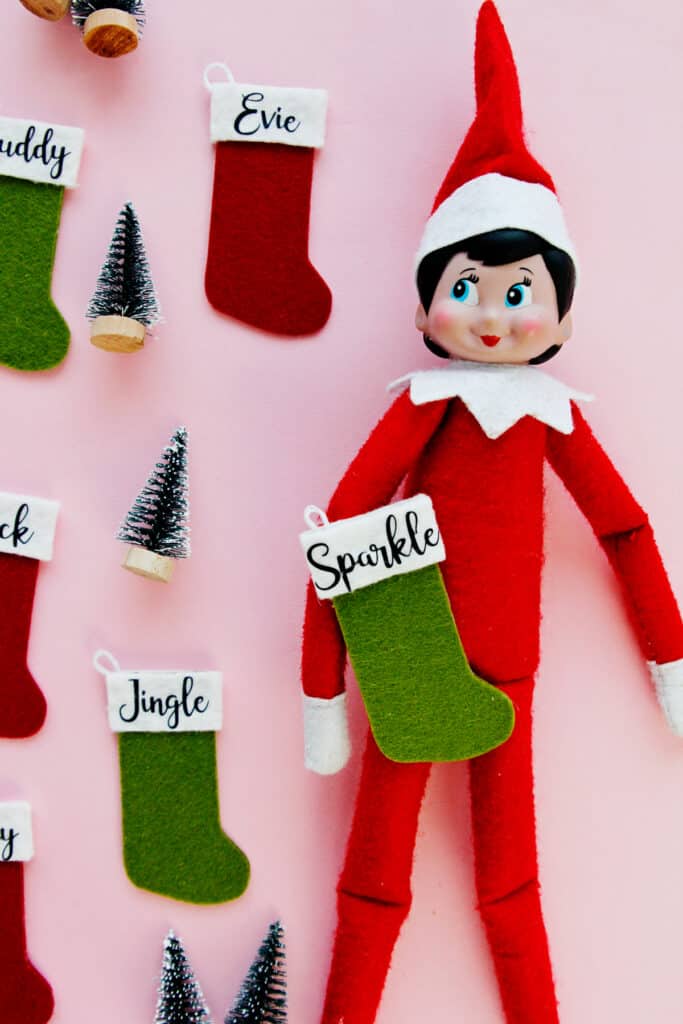 Jingle loves his stocking!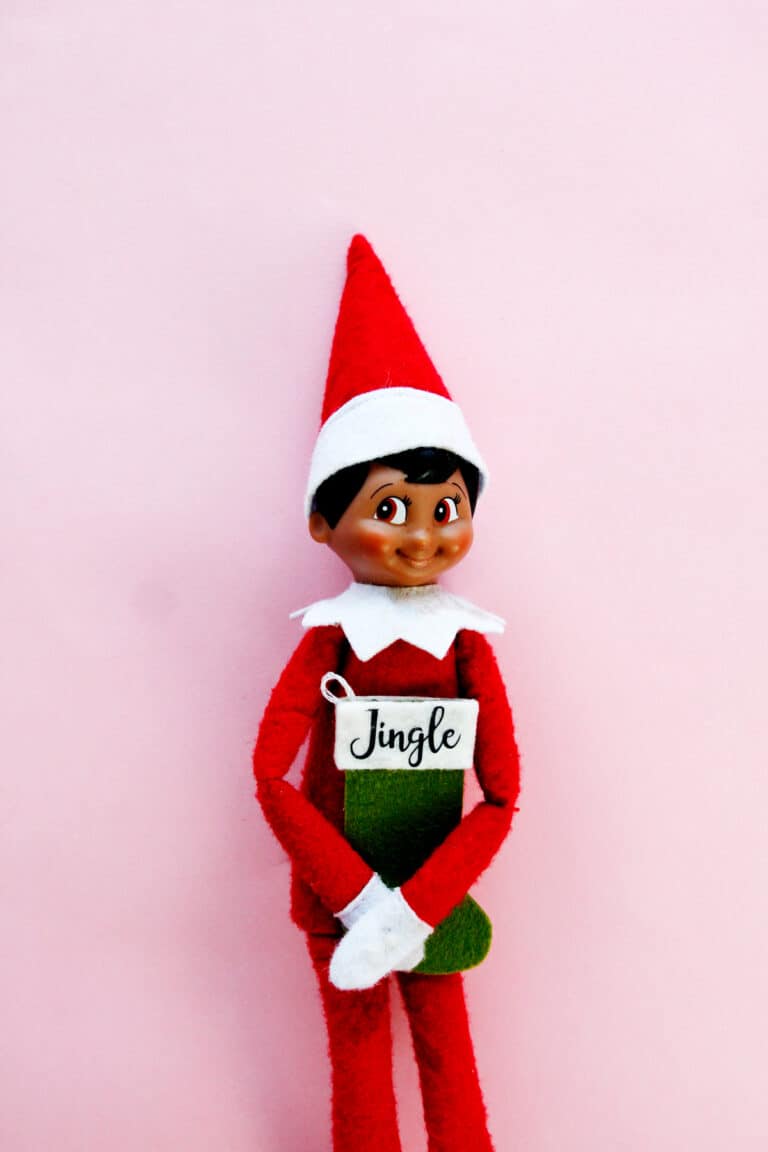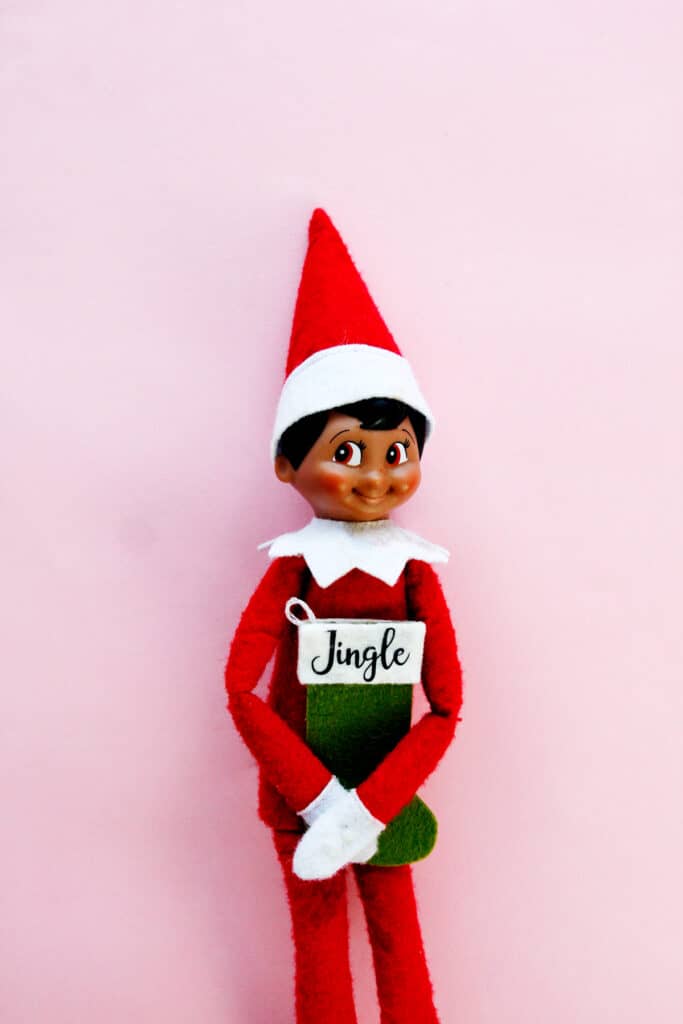 A little piece of thread acts as a hanging loop for the little stocking!
Elf on the Shelf Stocking Materials
Red and green felt
White felt or batting
Embroidery thread for loop
Iron-on vinyl for name
Miniature Stocking Pattern Download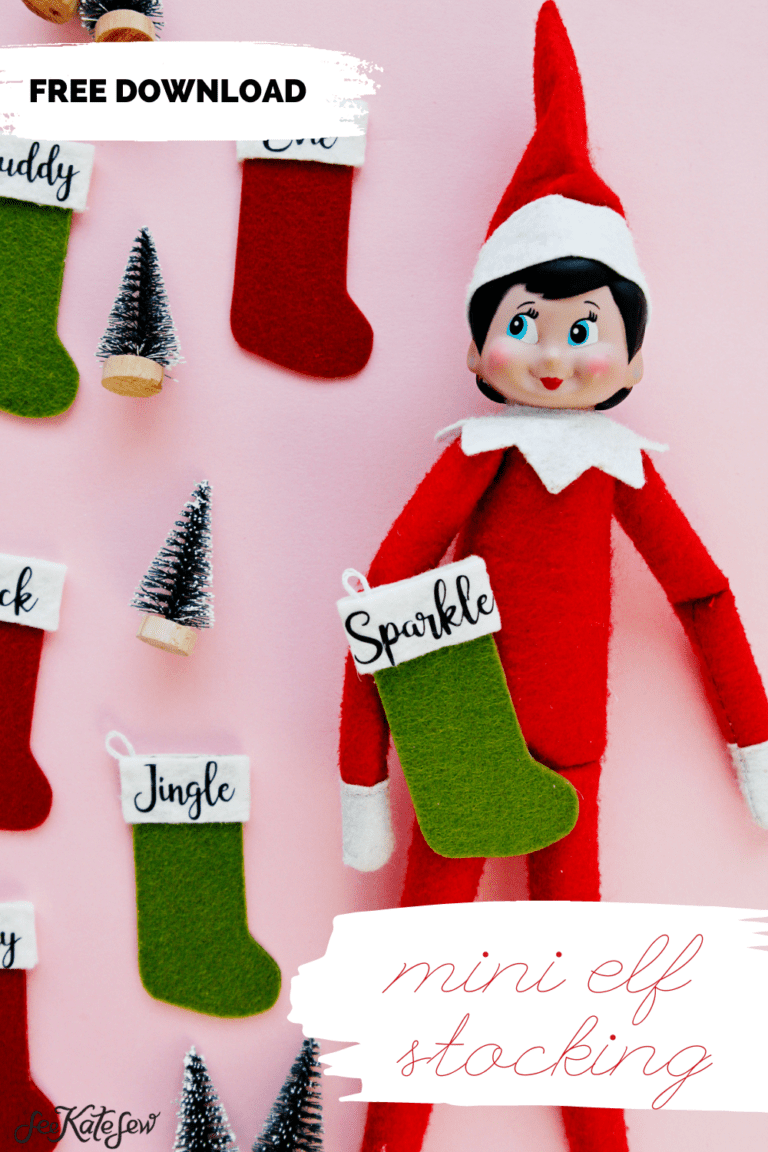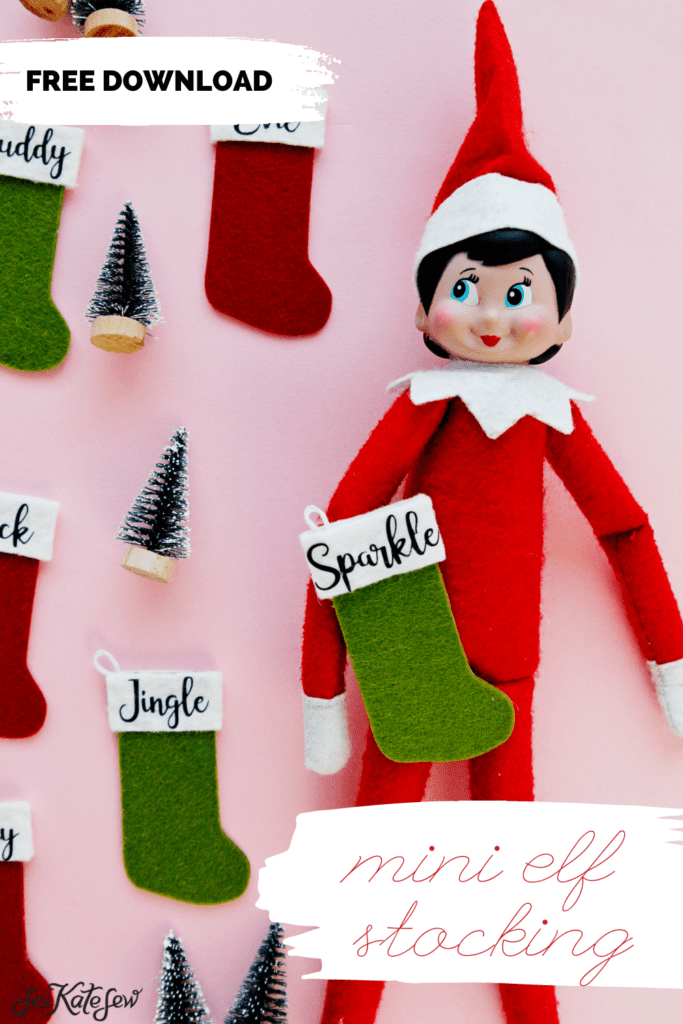 This pattern downloads as a JPG so you can use it with cutting machine software, too! Just print it out at 100% or DO NOT SCALE.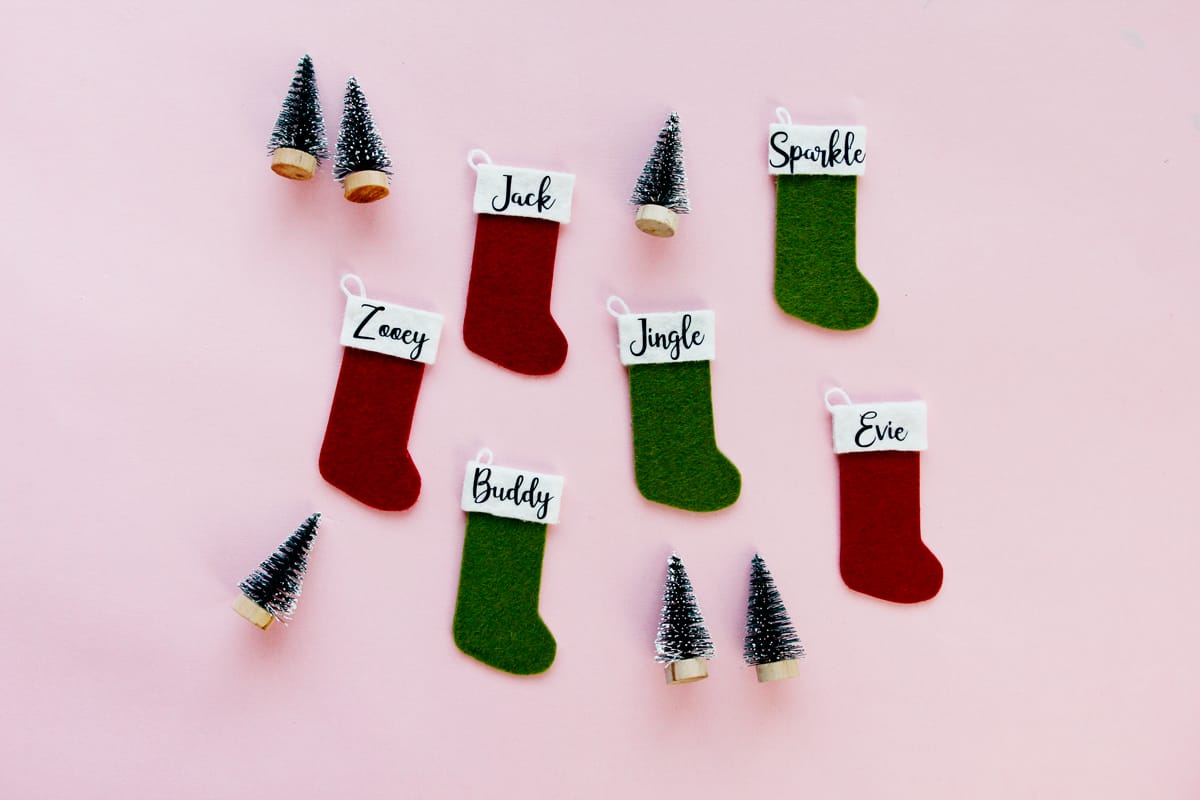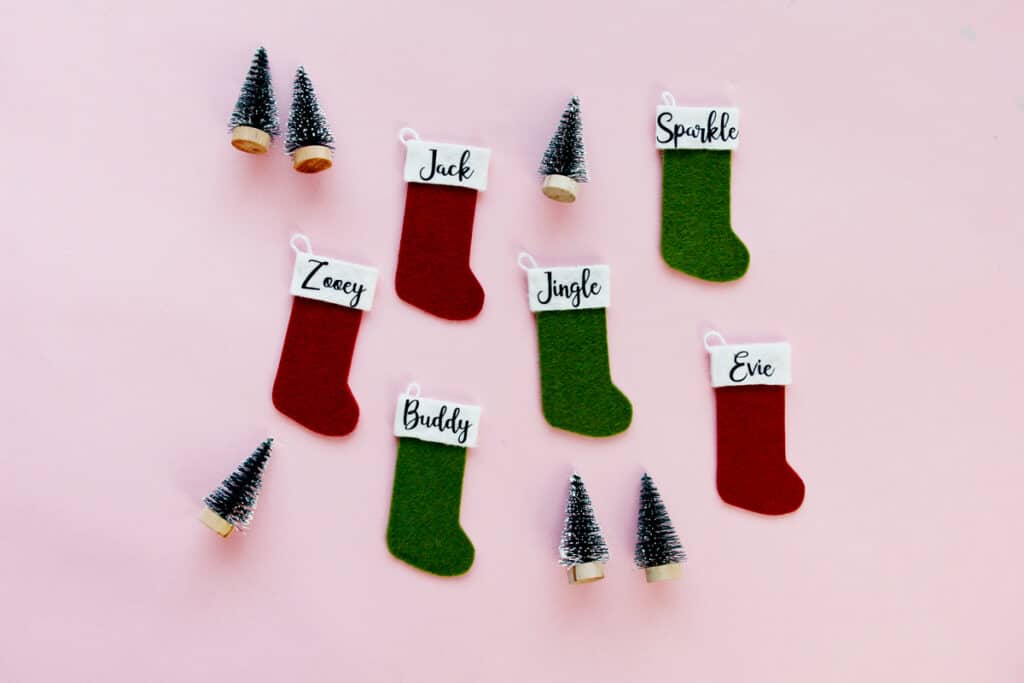 Elf Stocking Tutorial
Cut two pieces each from the stocking pattern and the top piece. I used a fluffy batting for the white top and Cricut brand felt for the stockings. You can upload the pattern pieces to cutting machine software if you want to use a machine to cut.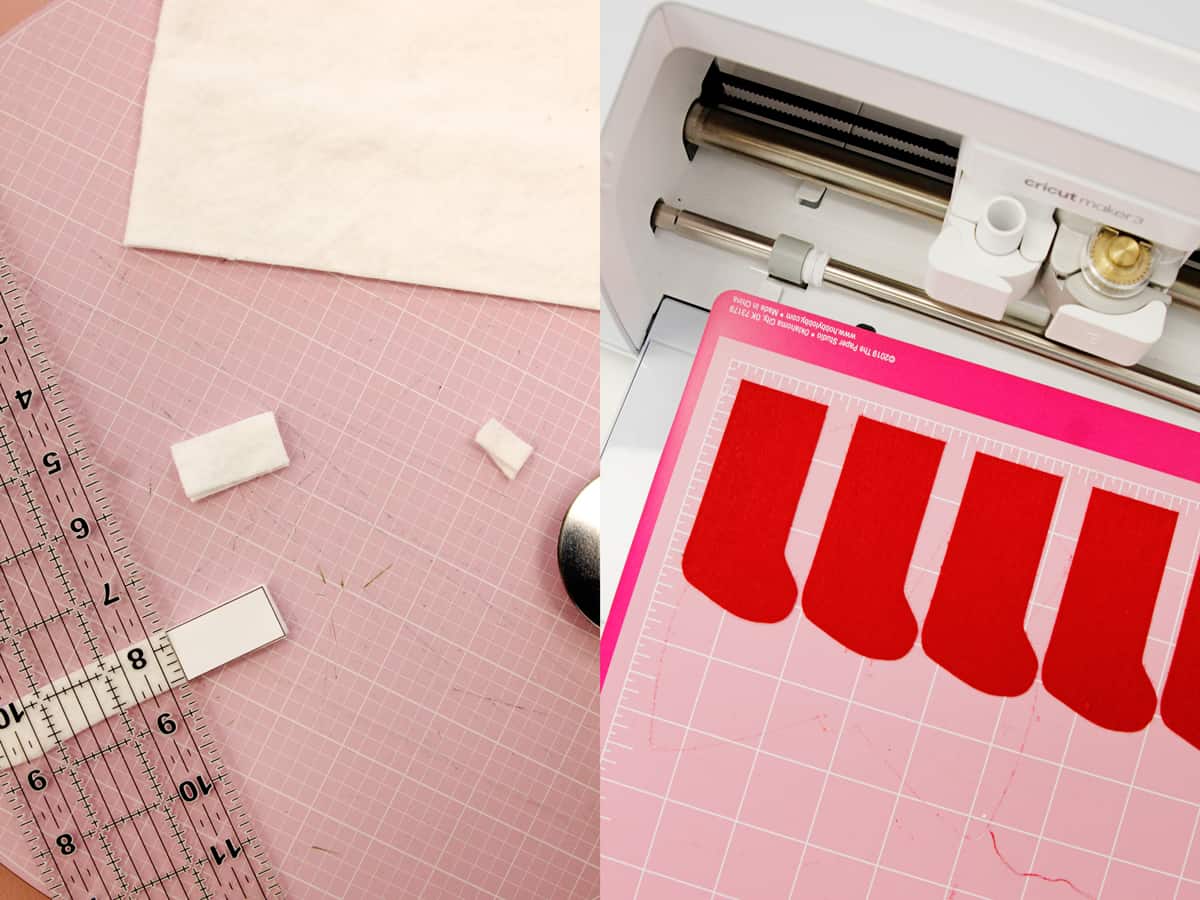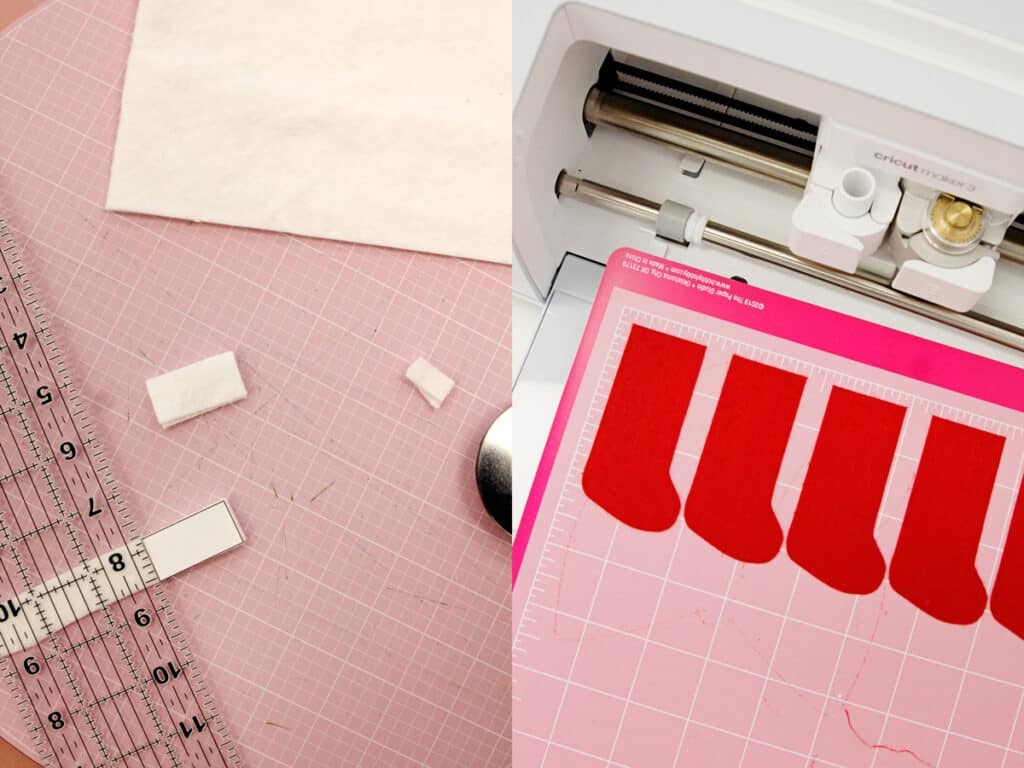 If you are adding a name to the top, apply the iron-on before gluing everything together. I love using the Cricut EasyPress for this.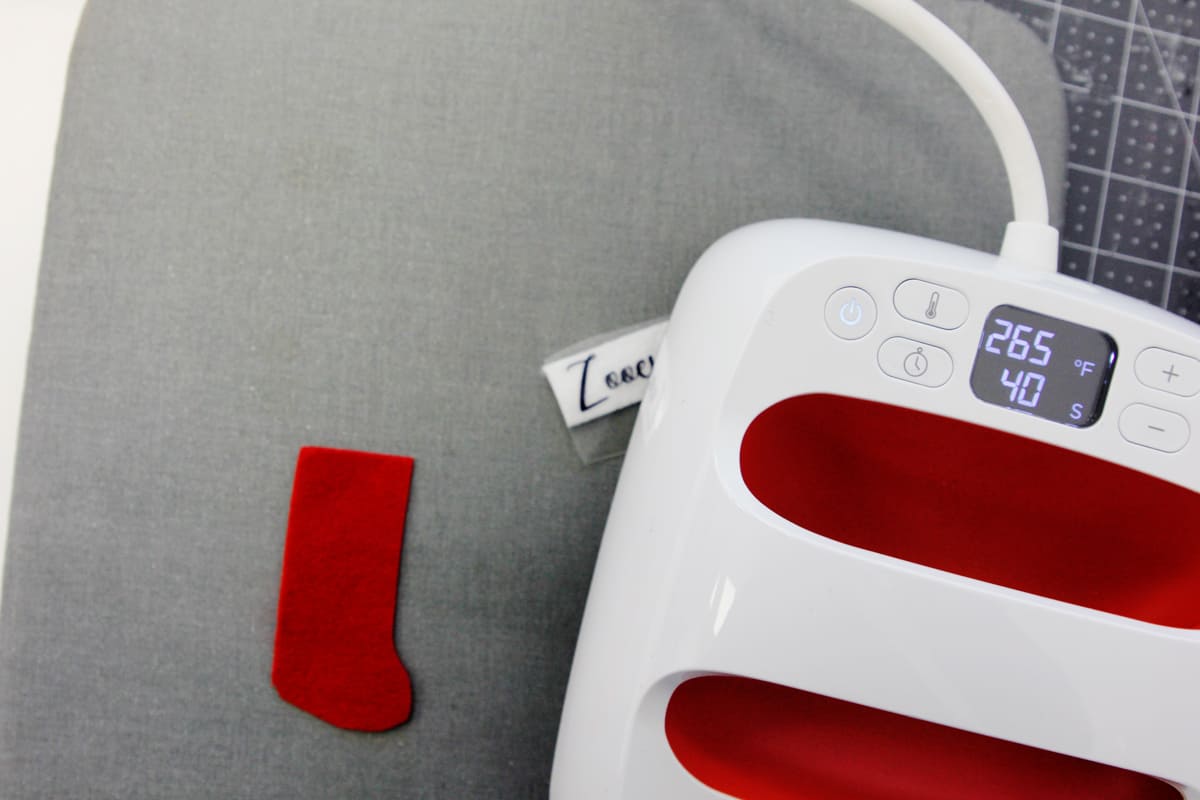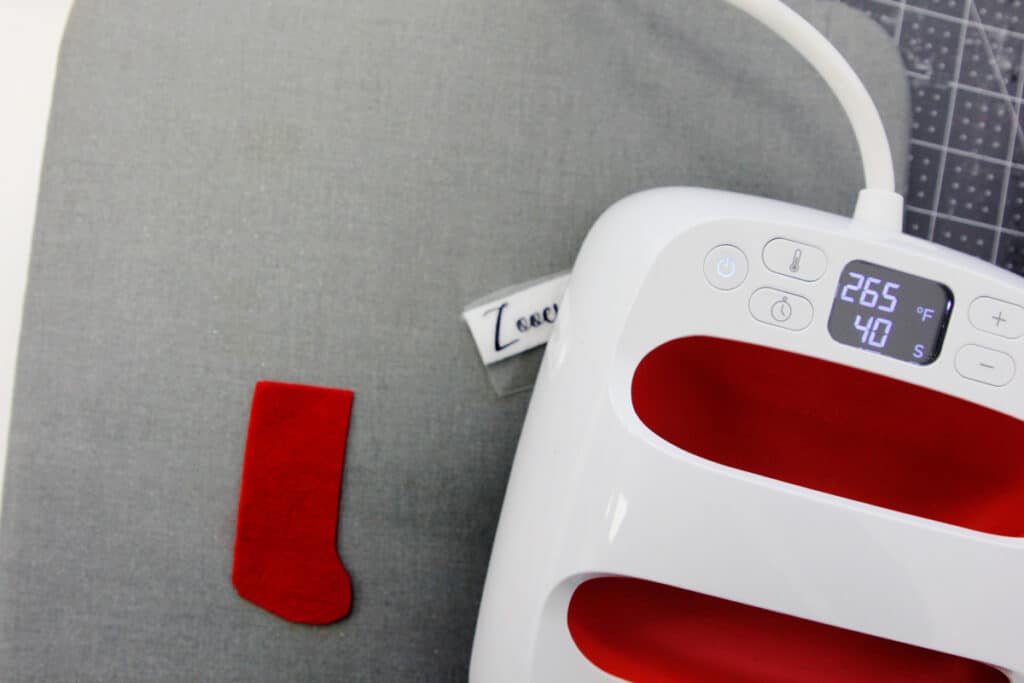 Glue the two stocking pieces together around the edges. Draw a narrow line with glue around the edges of the stocking so it will still open.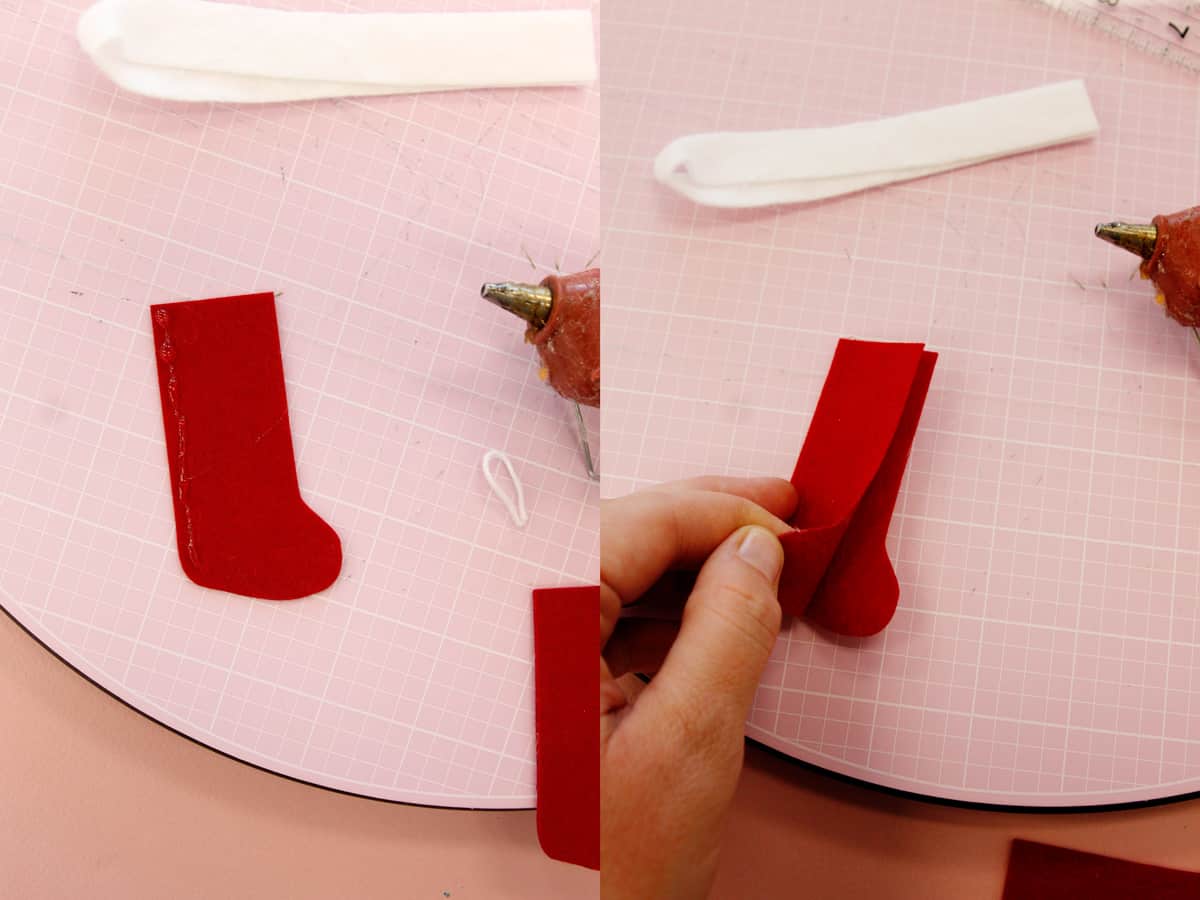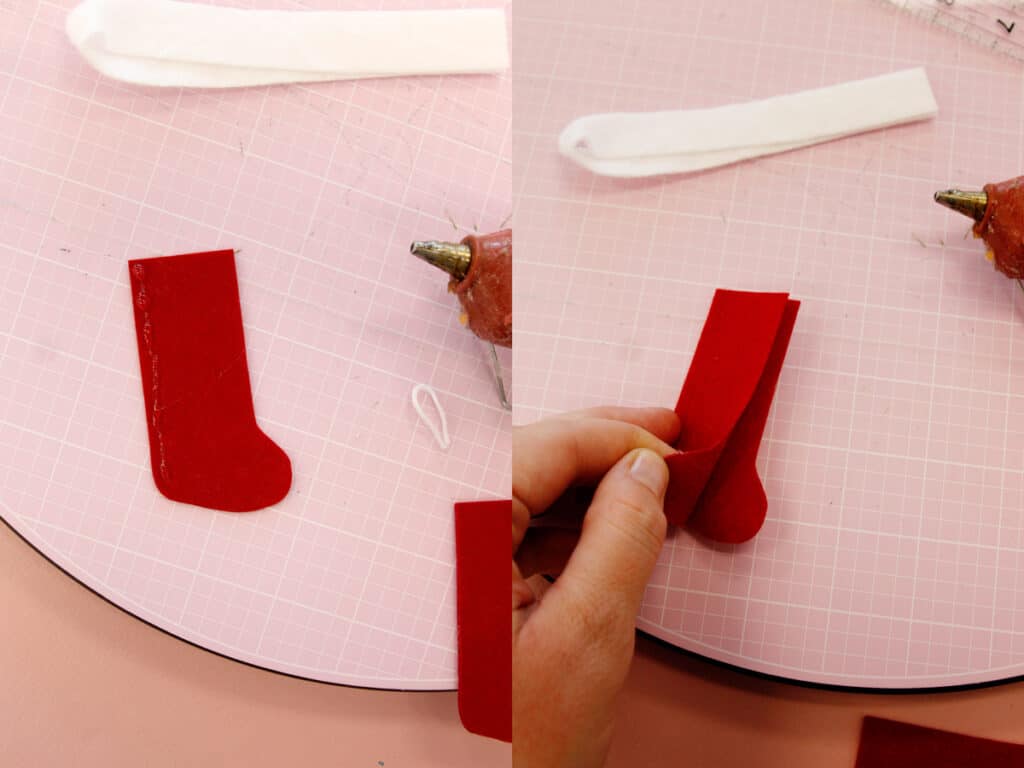 Glue a tiny piece of embroidery floss in a loop at the corner. Then glue the white piece of the stocking on top. Glue the second top piece to the back.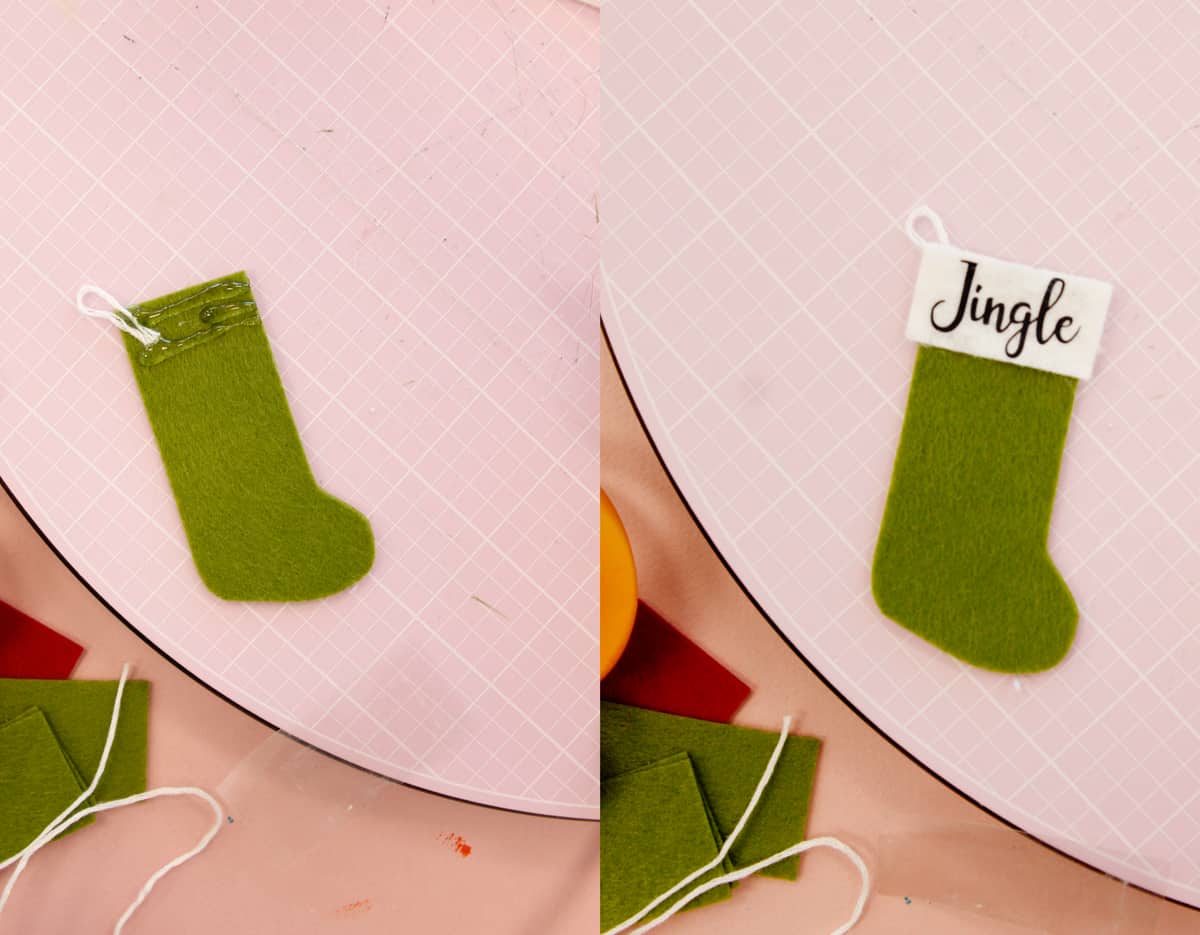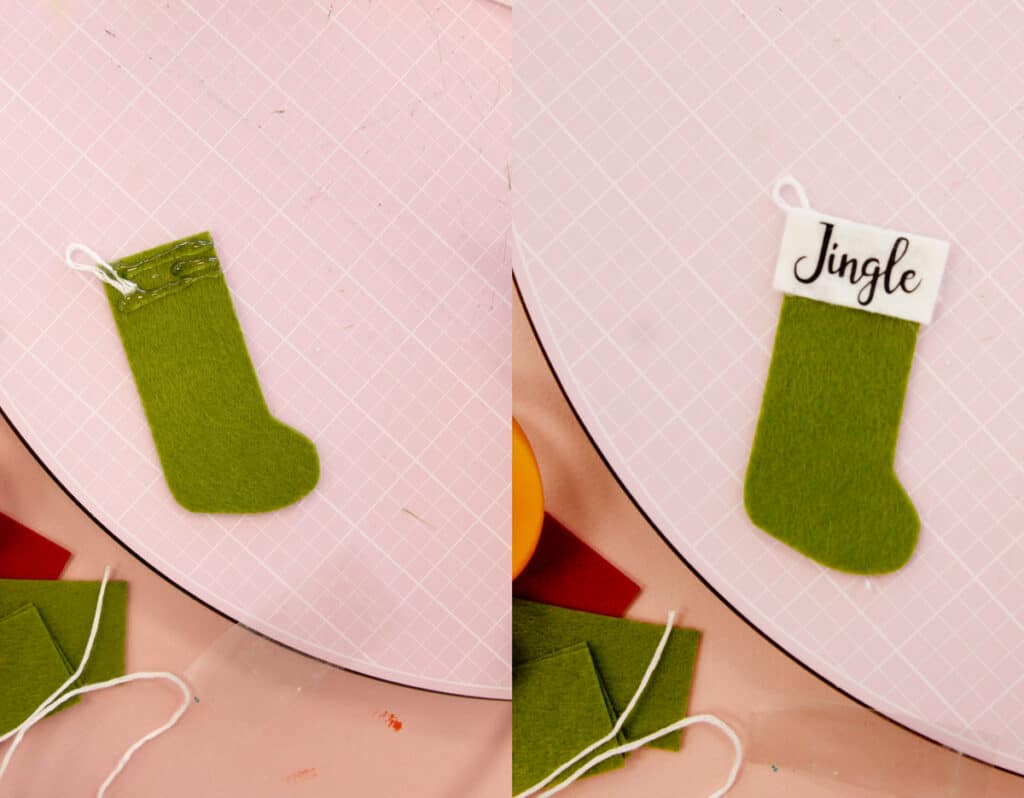 That's it! Share your projects in the See Kate Sew Community Facebook Group!
More Elf on the Shelf DIY Ideas