Make your own beat and knot necklace! This fabric statement necklace is super easy to make and it is a great beginner project. You'll want to make more and more because they are really fun. You can wear it as a statement piece or let it double as a teething necklace!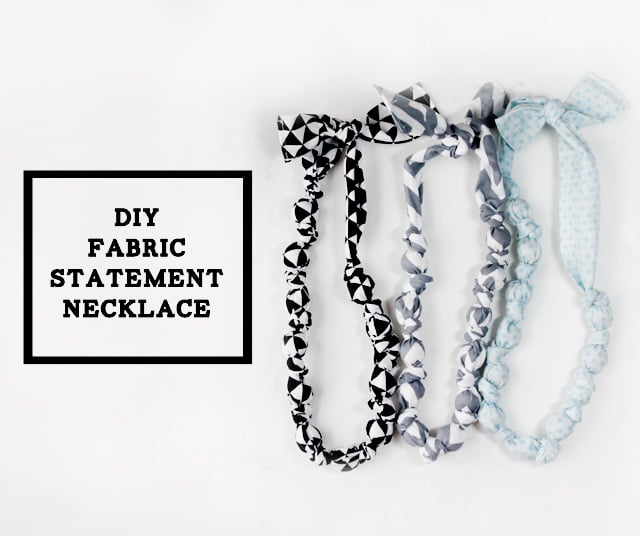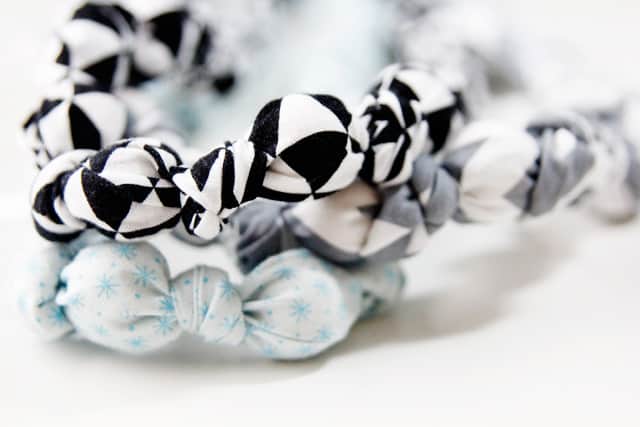 I first made this version of the bead and knot necklace when my son was a tiny teething babe. He got his first tooth at four months, talk about unfair!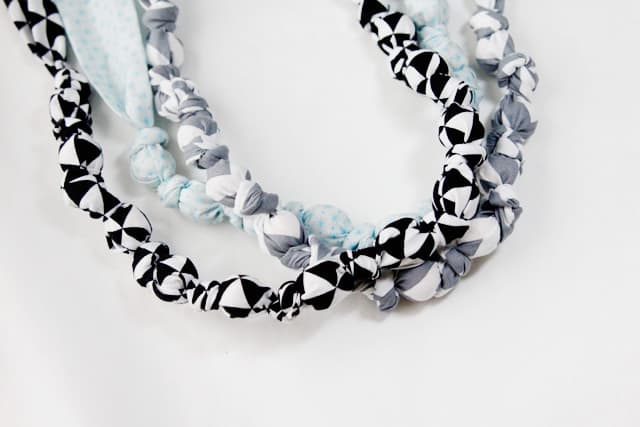 Watching a tiny baby suffer through teething pains is the worst. Anyways, the fabric and wooden beads can double as a teething toy for your babe.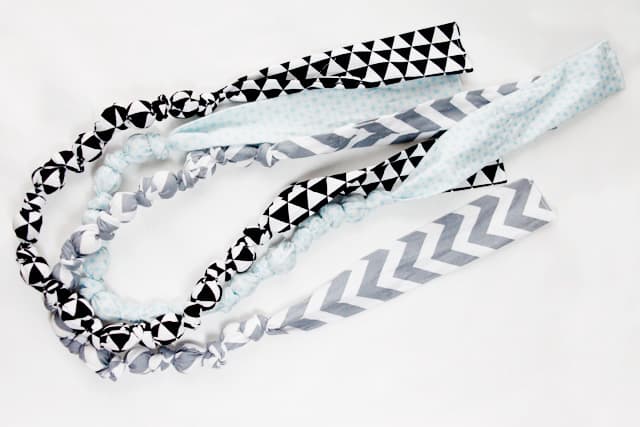 Just make sure you use good quality fabric and supervise. The first version has ribbon ties at the end, but I thought it would be fun to make a second version that is all fabric! The ties make a little knot bow.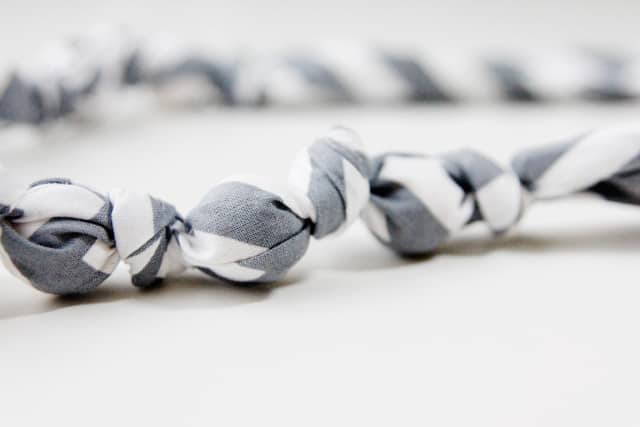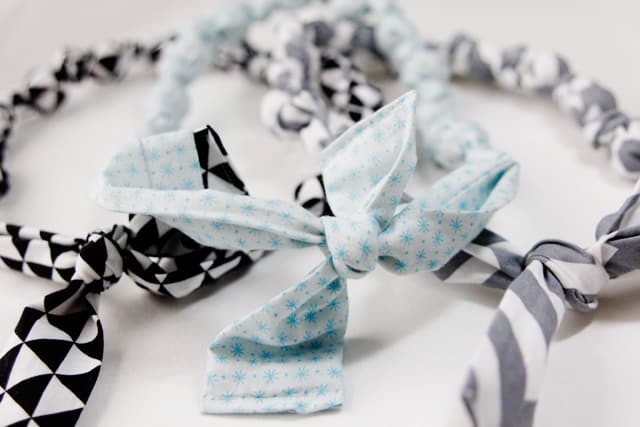 Fabric Statement Necklace Materials
10-12 (5/8″ or 3/4″) unvarnished wooden beads
1 strip of fabric: 68″ by 4 1/2″

(you can just use a fat quarter and sew pieces together to make the long strip)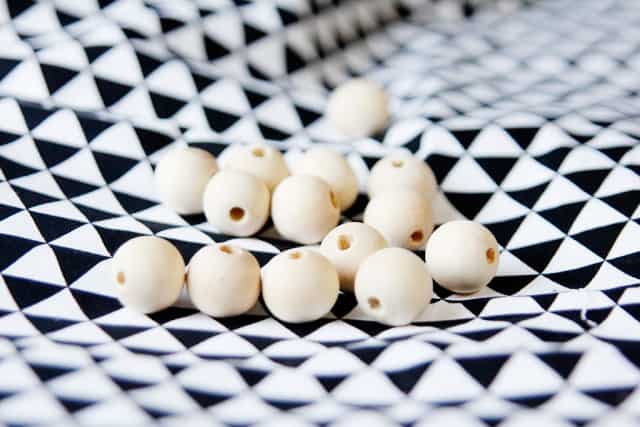 To make the necklace shorter use more beads, to make it longer use less. I used 11 5/8″ beads in these necklaces.
Bead and Knot Necklace Instructions:
Cut out strips of fabric 4 1/2″ wide and sew them together until you have a 68″ strip. Press the seams open.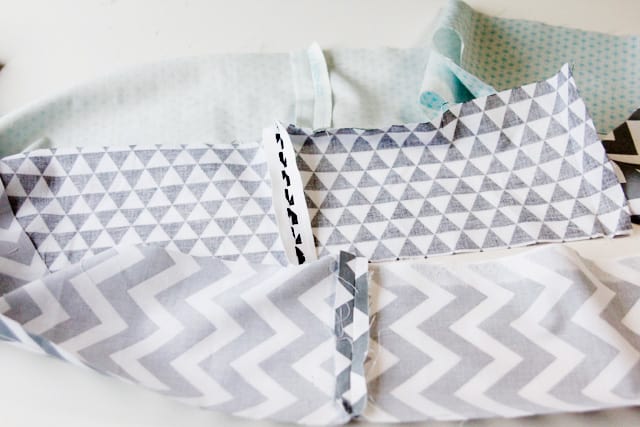 Press strips in half with right sides facing.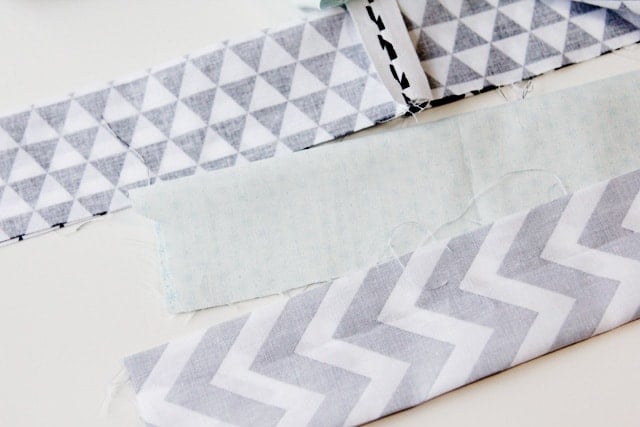 Sew strips together along the long edge.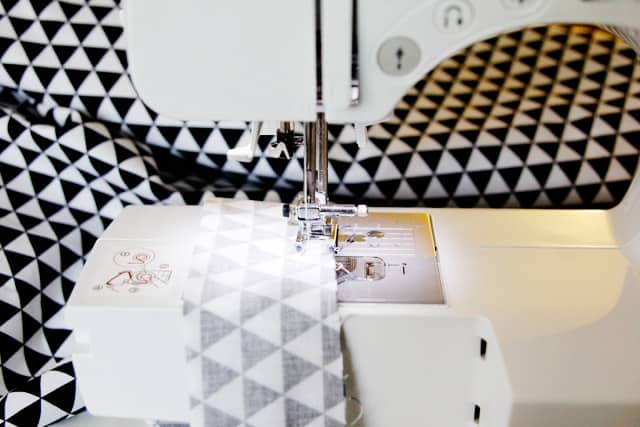 You'll have a long tube.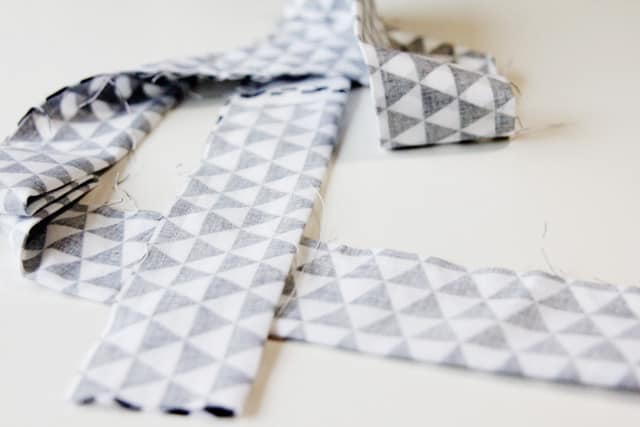 Turn it right sides out.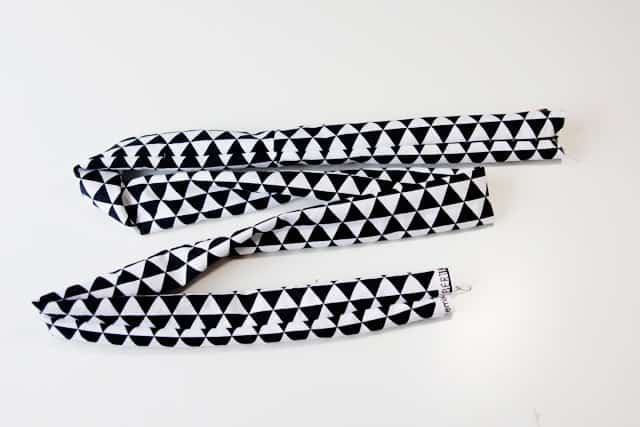 Fold under 1/2″ on one side of the tube and press.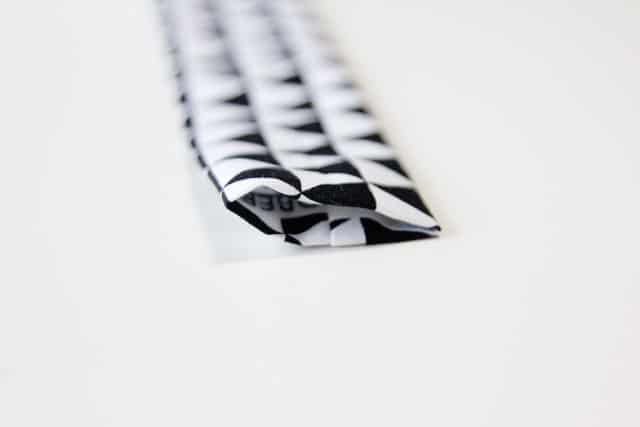 Stitch closed.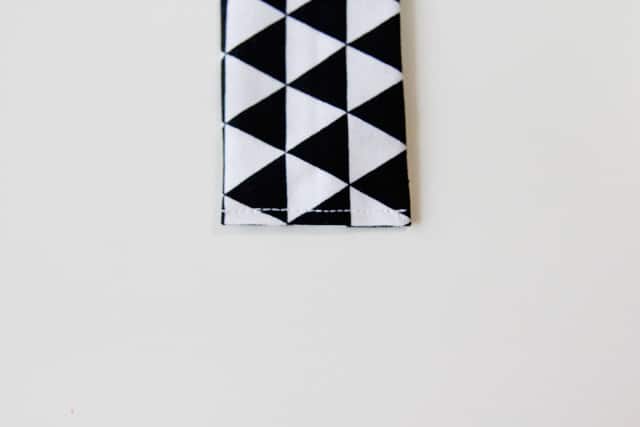 Tie a knot in the tube 11″ from the sewn edge.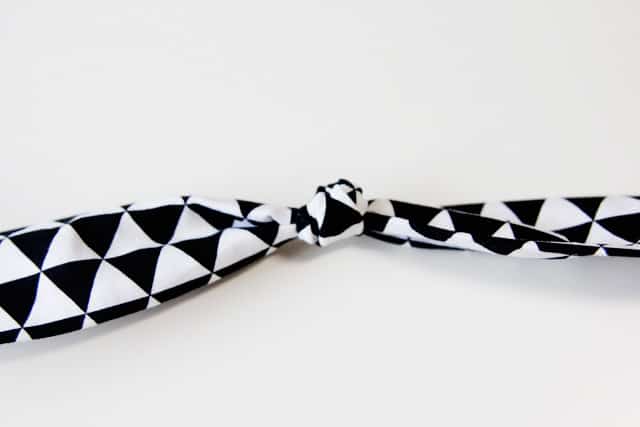 Insert a bead and tie another knot.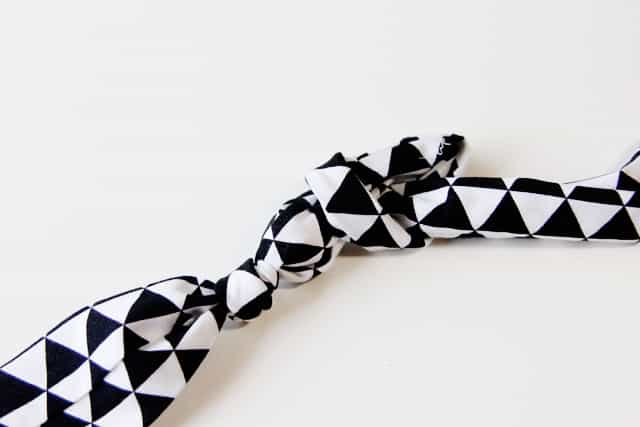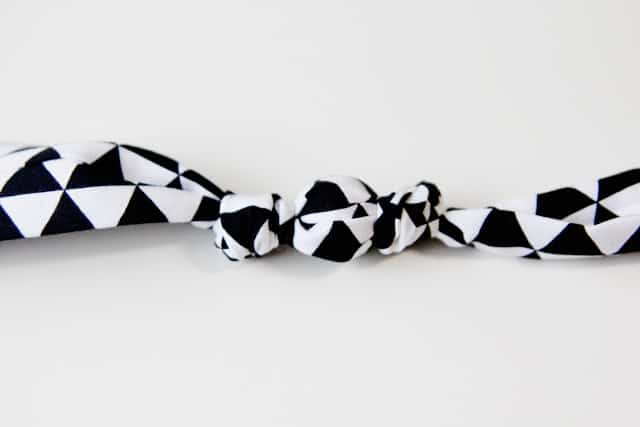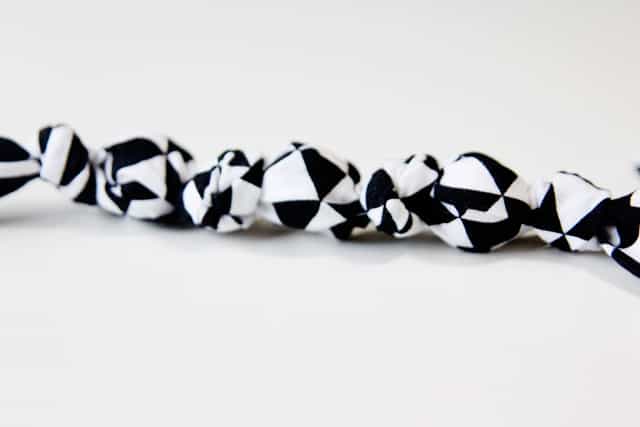 Keep adding beads and knots until you reach 11″ from the other edge. Make sure you end with a knot then turn under and sew the other end.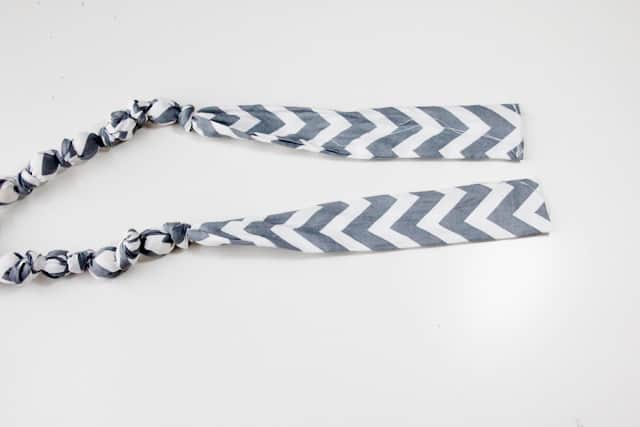 Tie the long edges into a knot and slip it on over your head!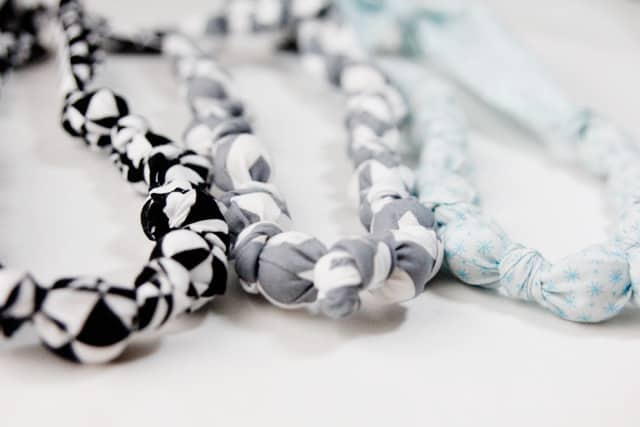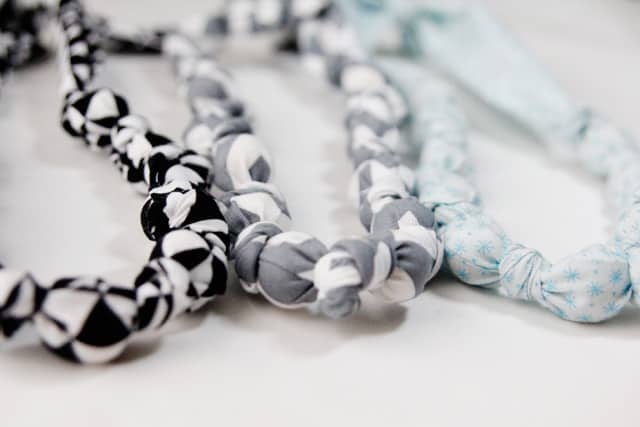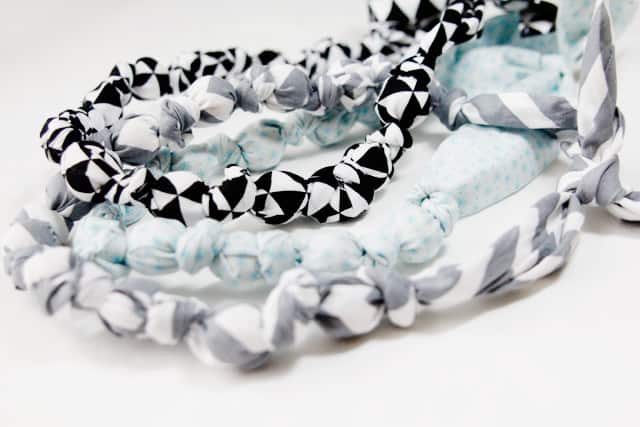 Now here's to hoping I don't need these as teething necklaces for a while!
Fabric and materials used in this post:
-5/8″ wooden beads from Michaels
–b/w triangle fabric by ann kelle
–grey chevron by ann kelle
-asterisk light blue by lizzy house