bead and knot necklace tutorial
These are so cute to make and not to mention SO easy. Perfect for any girl on your list. And you probably have most of the materials already! I just had to buy some wooden beads.
one strip of fabric 40″ by 4 1/2″
2 pieces of ribbon 12″ long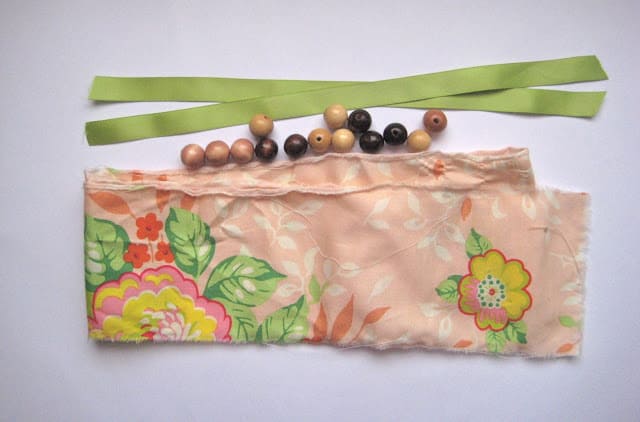 1. Sew the strip of fabric into a long tube. Turn right side out.
2. Tie a knot in your fabric.
3. Insert a bead into the tube.
4. Tie another knot on the other side of the bead.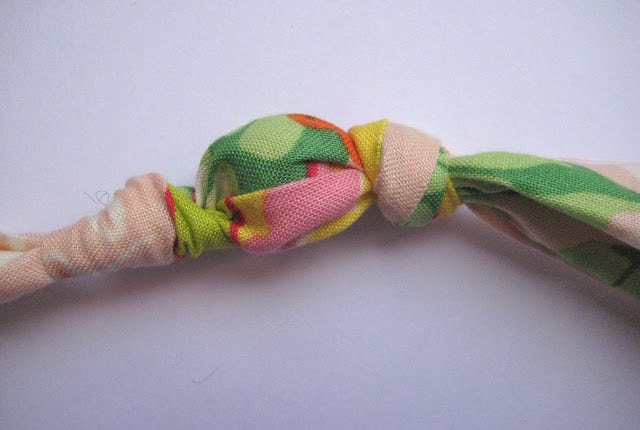 5. Keep going until you've used all your beads or it looks big enough.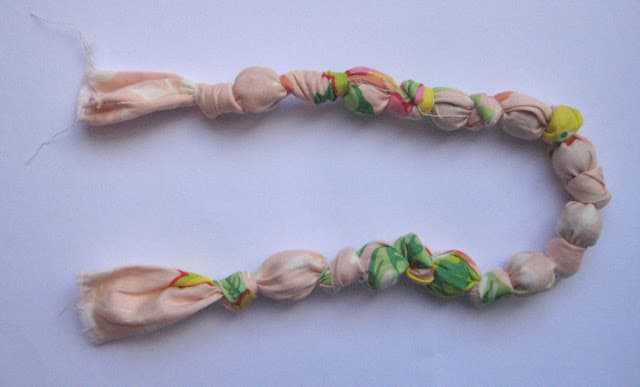 6. Fold over the raw edges on the end of the necklace and insert the ribbon. Fold the excess fabric over the ribbon and stitch in place.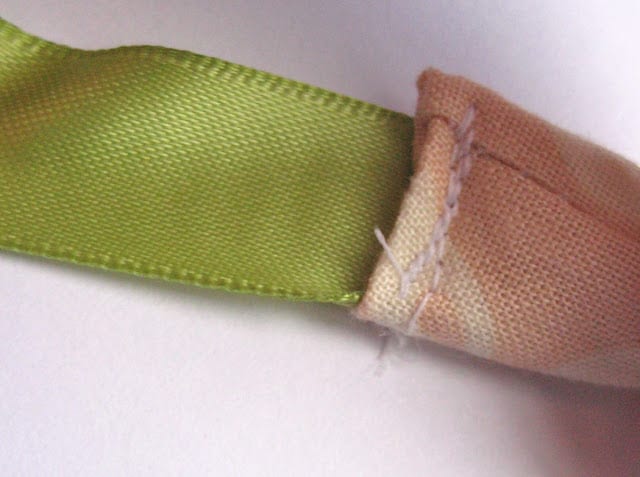 7. Repeat for the other side and you're done!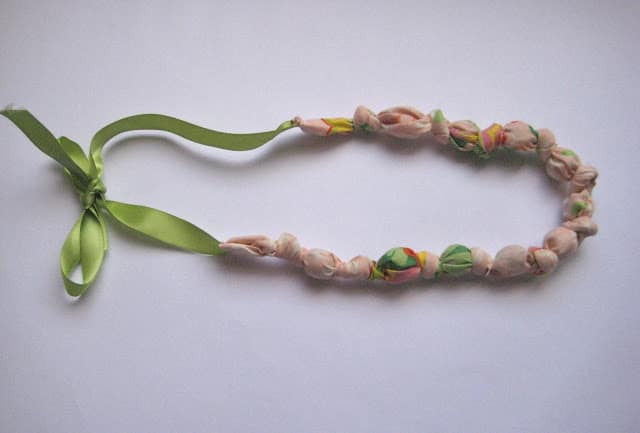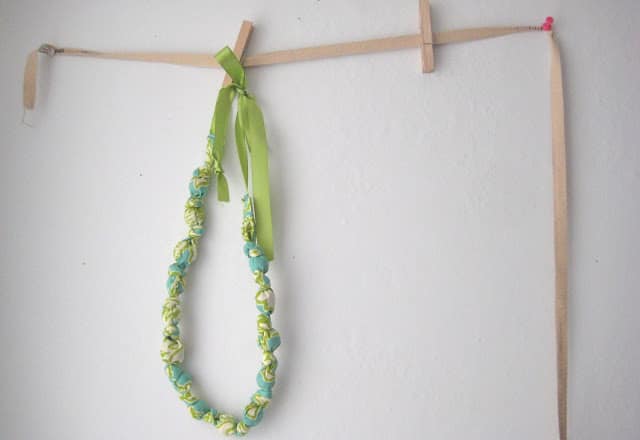 You can wear more than one but they get kinda heavy on your neck! I made three with different size beads since my pack of wooden beads had three sizes.


I'm thinking baby will grab this and chew on it while I'm wearing it. I have to check the beads to make sure they aren't varnished with something toxic, but it sounds like a great teething toy to me! Multipurpose necklace makes for a stylish mama and a happy baby. I've never really been into necklaces, but I know the baby will love to look at them and play with them so all of the sudden I'm excited about them. There's another one I made this week here.


(Fabrics I used here
and here
Can you tell I'm obsessed with Heather Bailey prints yet? I am.)