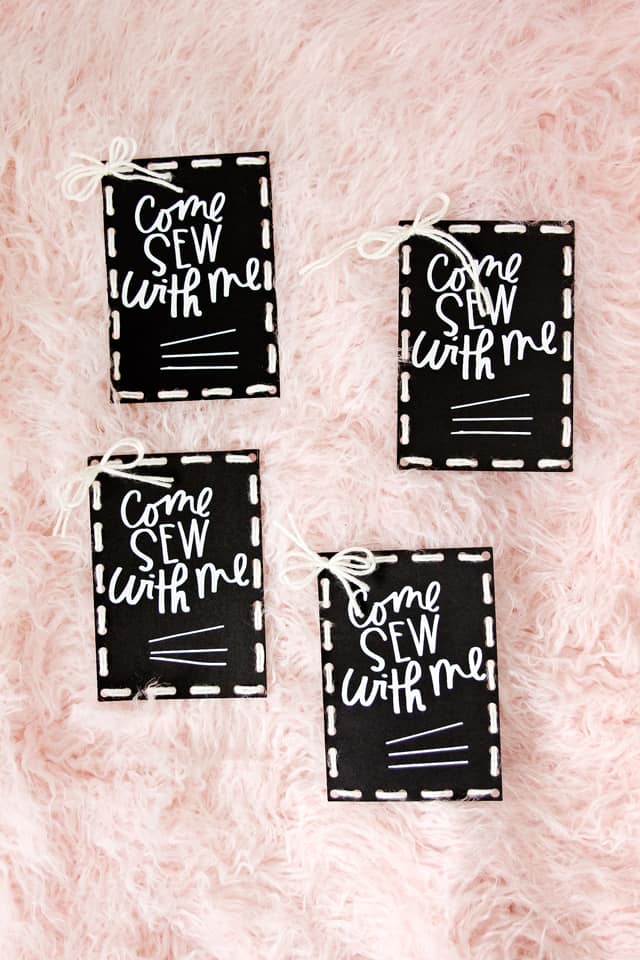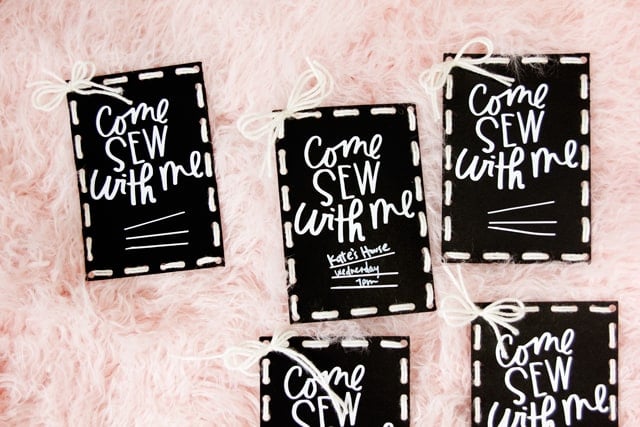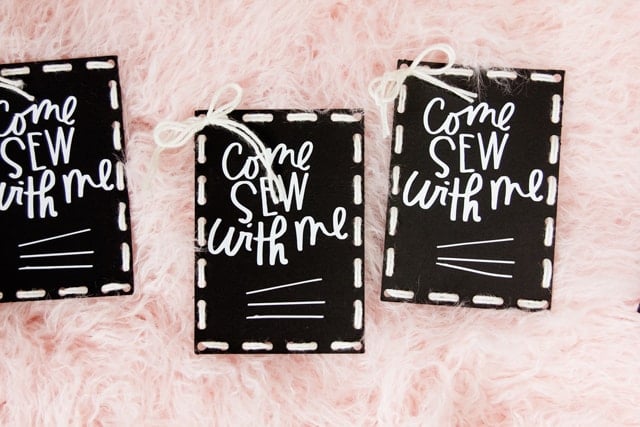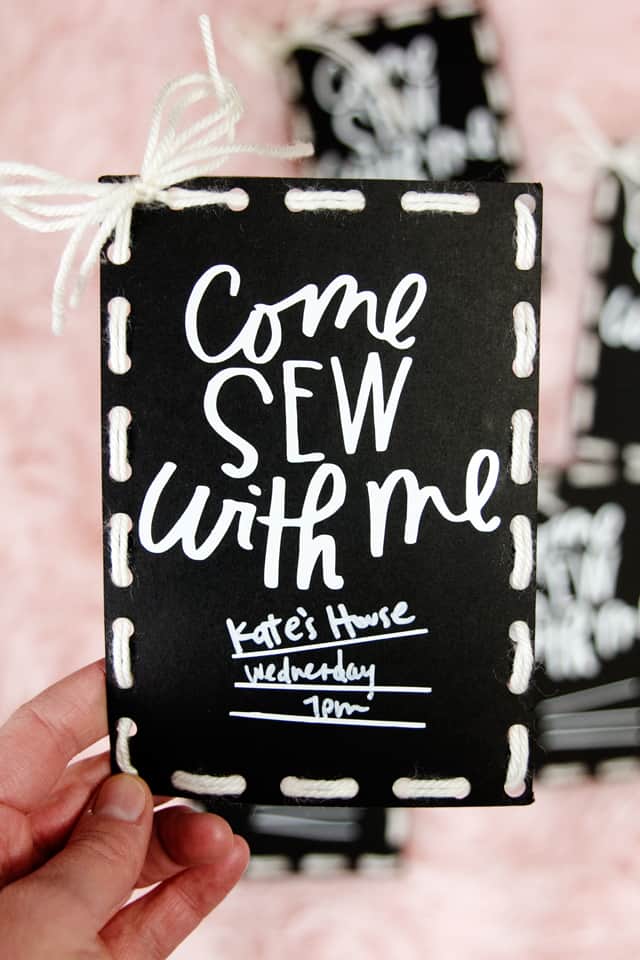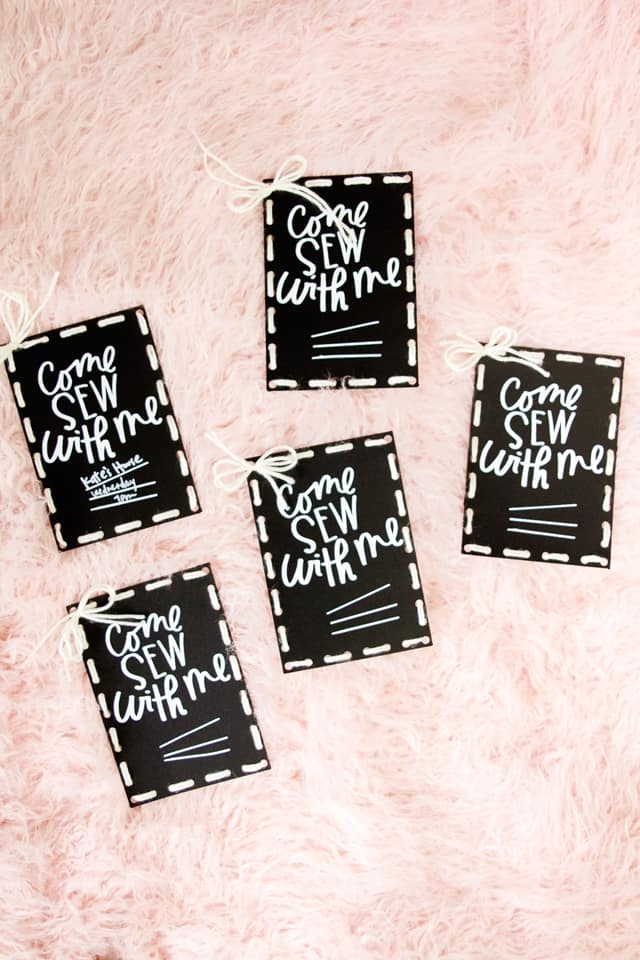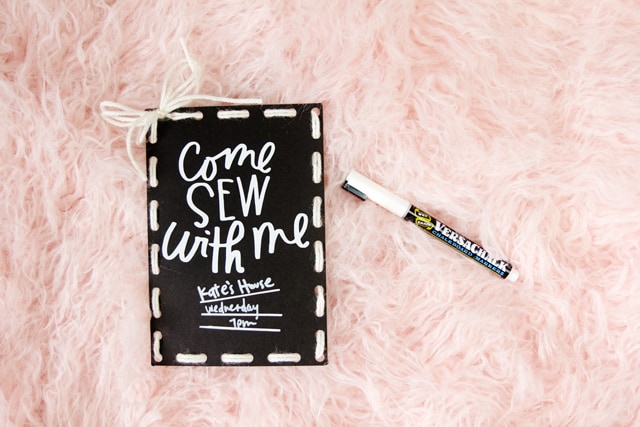 Sewing night is the best gathering invented! I mean, if you have to leave the house after 7pm, it better be for sewing night (homebodies, anyone?) Use these sewing night invitations to invite your friends over for a casual sewing night! Just add your details and lace it up with your choice of material! Ribbon, yarn, string or embroidery floss are all good options! Also fun for a kids sewing activity!
This post includes a cut file for the kraft paper, the file has all the holes included so you just have to run it through a cutting machine and then add vinyl for the lettering!
Vinyl makes the invitation extra special, it's a bit raised and shiny! SEW CUTE! Of course there are lots of ways to make this little invite. I used black with white vinyl and white thread to make it look like a chalkboard. The white pen I used to fill in the event details is a chalkboard pen! This post contains affiliate links!
Materials//
–Cricut Kraft Board in black 
-file downloads (.zip file contains 2 jpg downloads)
–adhesive vinyl
–weeding tools
–Cricut Maker
-cream yarn
Instructions//
Download the SVG files and upload them both into Design Space. When you upload a JPG file you will be brought to this screen. Since this is a black and white (2 color) image, hit Simple and Continue.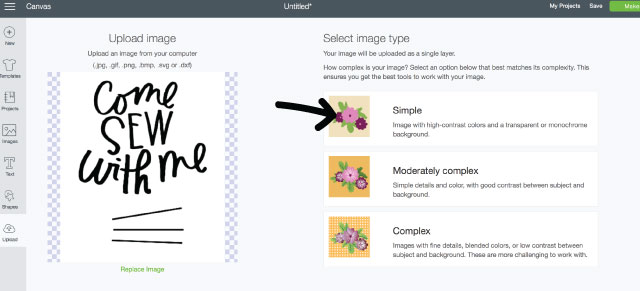 Now you can erase the background. Also make sure to erase the background that is inside the enclosed letters: O, Es and the H loop.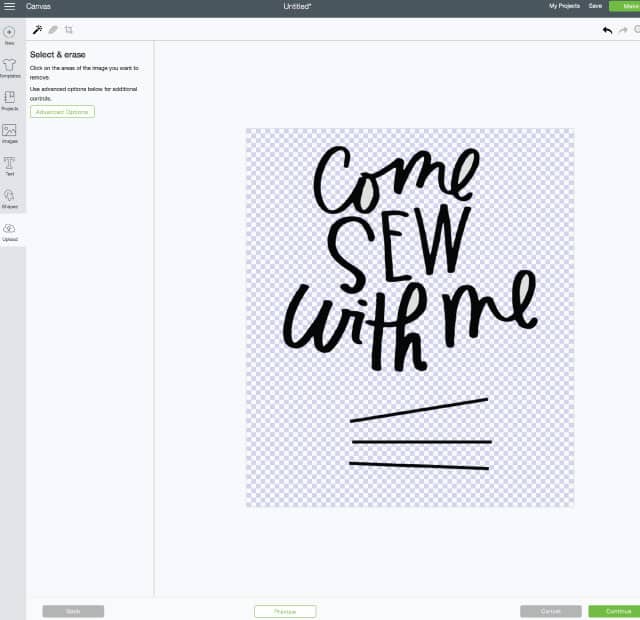 Save the image as a cut image (unless you want to print it from a printer instead of using vinyl!)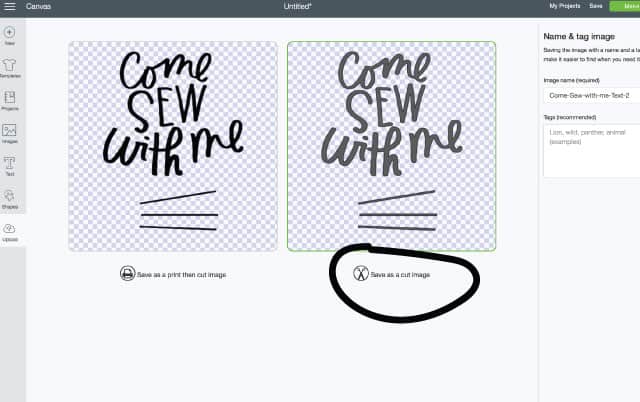 I love uploading all my files into one canvas because you can resize them together to make sure they fit how you want them to.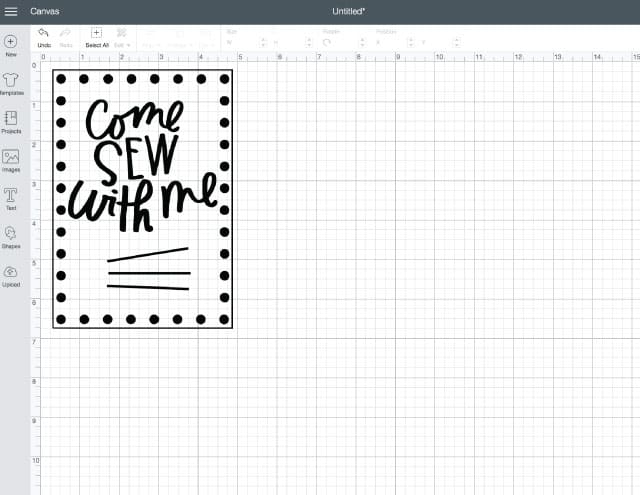 To hide one or the other, you just hit the little eye symbol on the right side of each item.  Hide the lettering and hit MAKE IT.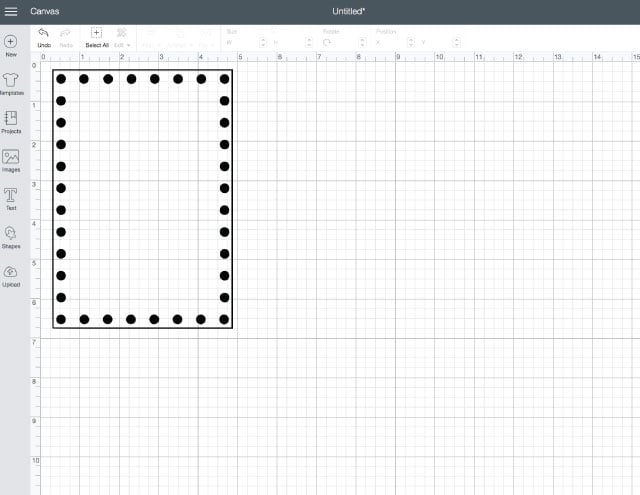 Depending on the size you make the invites, you can fit about 3 on one 12″ by 12″ canvas.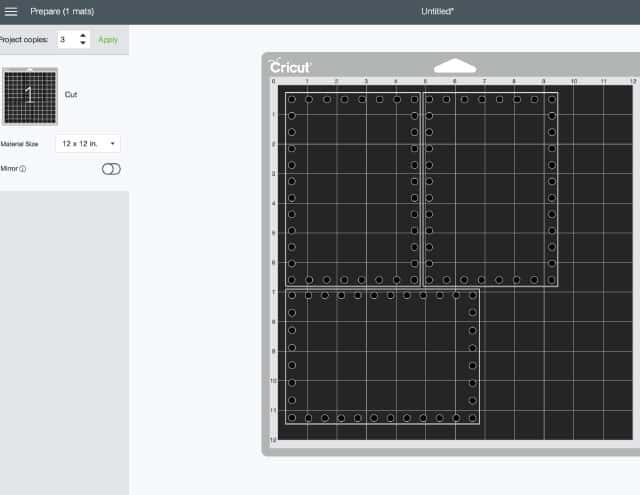 Once you are done cutting the base cards, go back to the canvas and hide the dotted outline and turn the text back on (see right side of photo below).
Adjust the cut settings to vinyl and cut!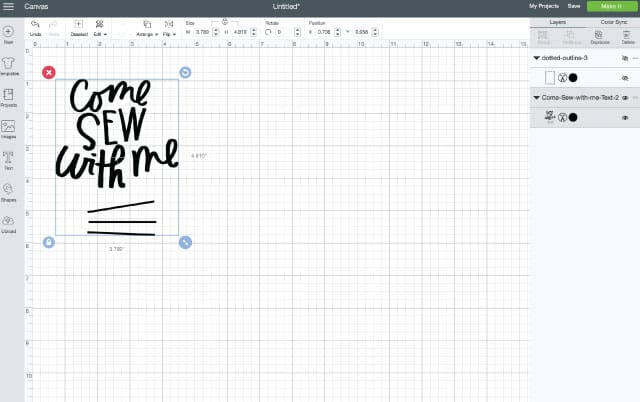 Weed the design and use the clear liner to take the lettering off the white background sheet. Then adhere to the cards. Lace the cards with yarn and tie the ends in a bow. Fill in your place and date/time and hand those out!

SaveSave