An outfit post! (I got dressed!)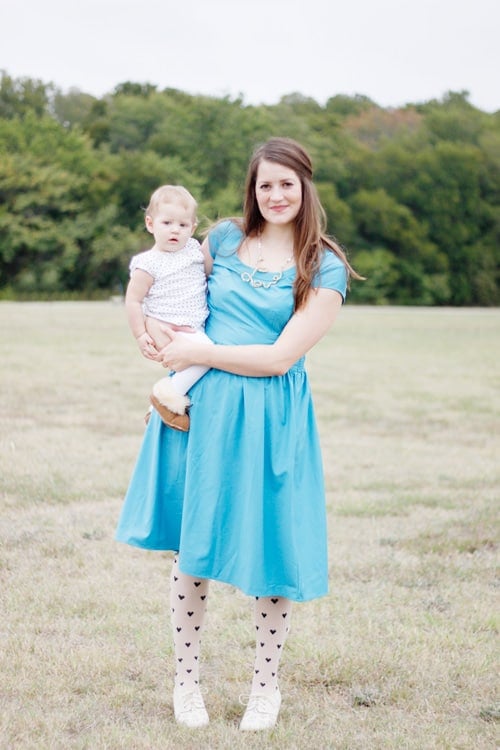 This dress is from my pals at eShakti. I wrote about them here and here also. Still love this company. I love this dress, I used my custom measurements to make it fit just so! A well-fitted dress will do wonders for your self esteem, seriously! I picked this one because I thought it looked like the perfect Wendy dress and I could also wear it for Halloween. I love costumes that keep giving after Halloween. The color is a little darker than I thought online, but I think it will still work great for a non-Disney Peter Pan clan. Peter Pan is our default Halloween costume idea, so if we dress up this year, I'll probably wear this and be Wendy.
Oh! And I made this necklace! It's wire wrapped with fabric and then covered in mod podge. That sounds like a fancy dessert recipe. Except don't eat it! I'll show you how to make this below.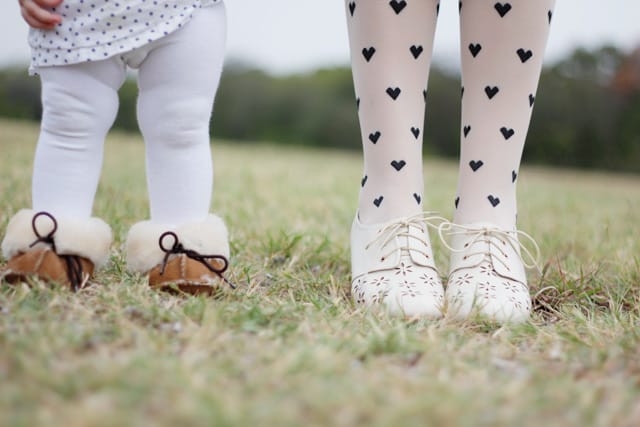 Outfit details:
dress c/o eShakti
shoes from modcloth
tights: Forever 21
'love' necklace: DIY! tutorial follows
DIY love necklace
Materials:
-16-gauge wire
-wire pliers
–Mod Podge (or make your own with this post)
-glue gun
-ric rac
-necklace chain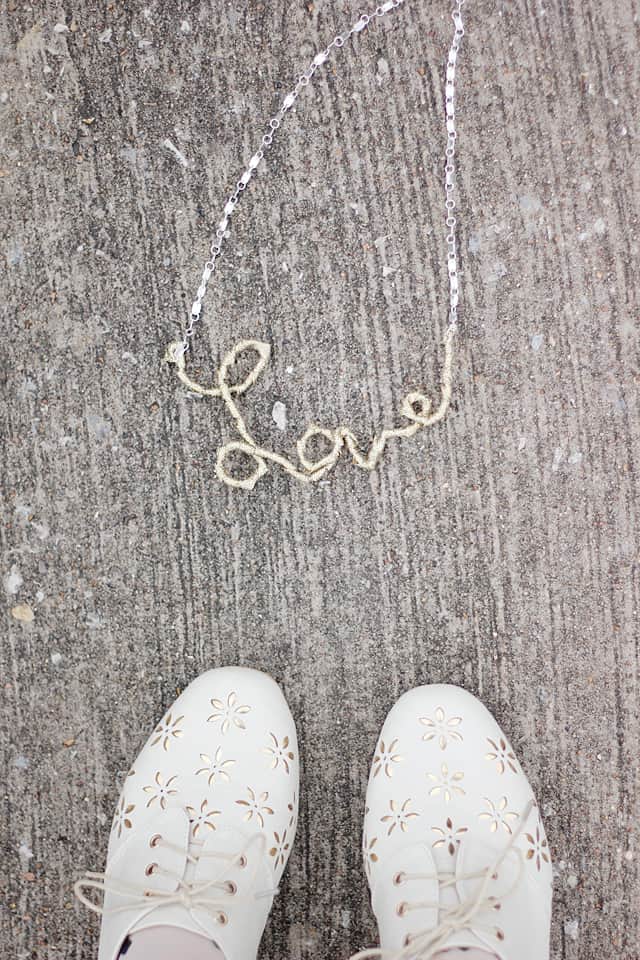 Instructions:
Gather your supplies: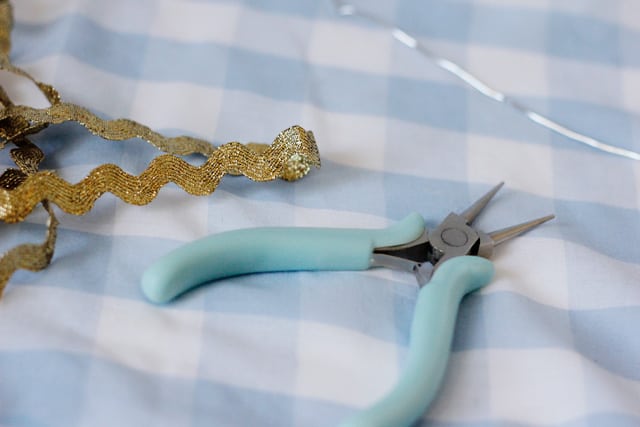 Write out "Love" in your best cursive, then "trace" it with the wire. Use pliers to shape.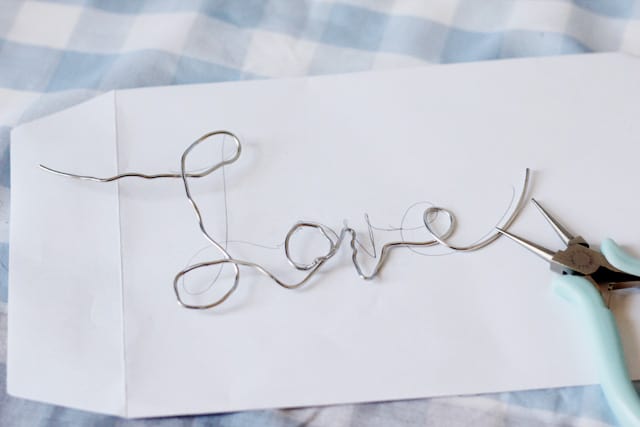 Now tape or glue one end of the ric rac to the first part of the 'L'. Wrap it up tightly.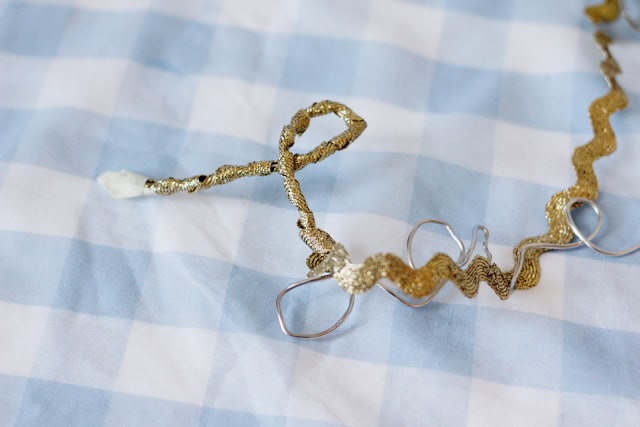 When you get to the other end, tape or glue the ric rac in place. Then drenchit in mod podge.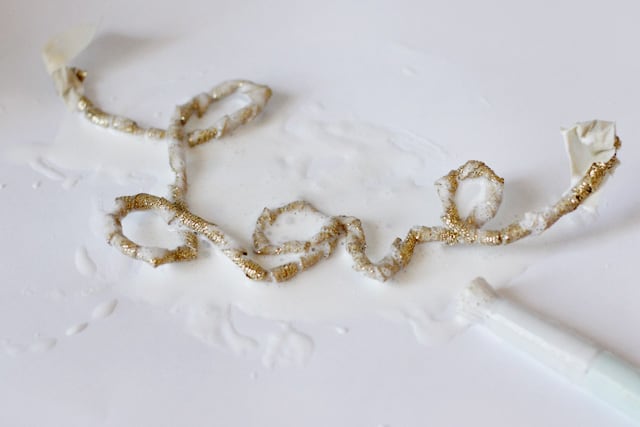 After it dries, remove the tape and glue the ends to the wire. Thread the ends of the L and E through a chain. Pinch them down.
And you're done! You could also do this with scrap fabric or use a different word!