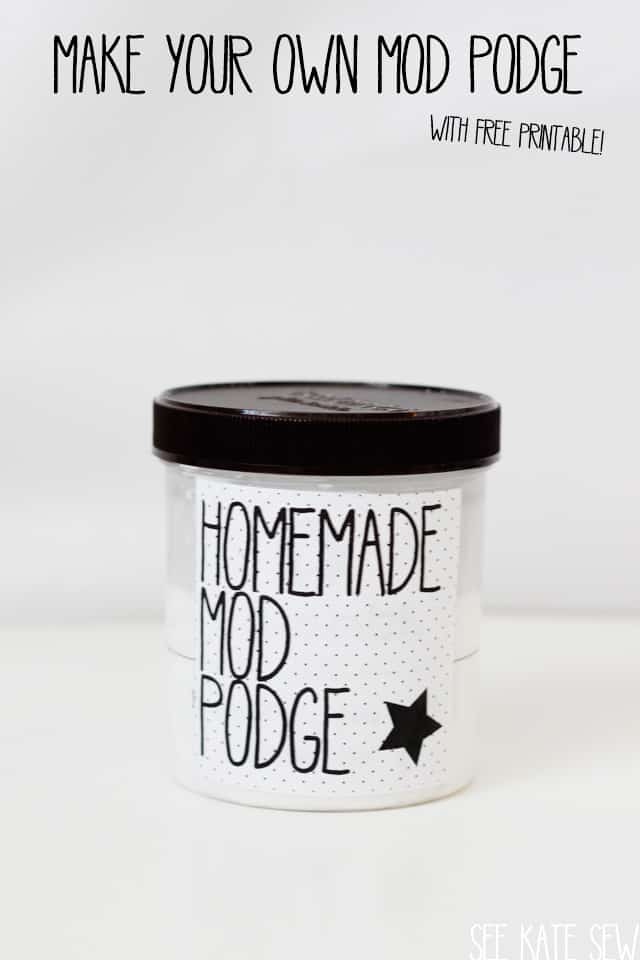 Guys. I love mod podge. But it is getting pretty expensive. So this DIY mod podge recipe is WAY cheaper! Probably about 1/3 the cost or less if you get the glue at a good price.
I also love Talenti Gelato. Have you tried it? Freezer section, so so good. And the little plastic cartons it comes in is almost as good as it tastes. I mean, I would pay $4 just for that. So the gelato is a bonus. I have been saving them because they are the perfect little cute containers! With a little screw top! So useful! If a little plastic container can be adorable this one is.
I needed more mod podge. And I needed more reasons to buy more gelato. This post will fulfill both of those needs! I made a free printable that you can stick onto your container also.
Materials:
-plastic container
–Elmer's glue, 7.625 ounce bottle 

-water
–free printable label
Step 1: Go buy some Talenti. I think my favorite so far is the coconut flavor, but I don't think you can go wrong.
(Step 2: Eat it in one sitting. Make sure to instagram a photo of it.)
Step 3: Wash it out.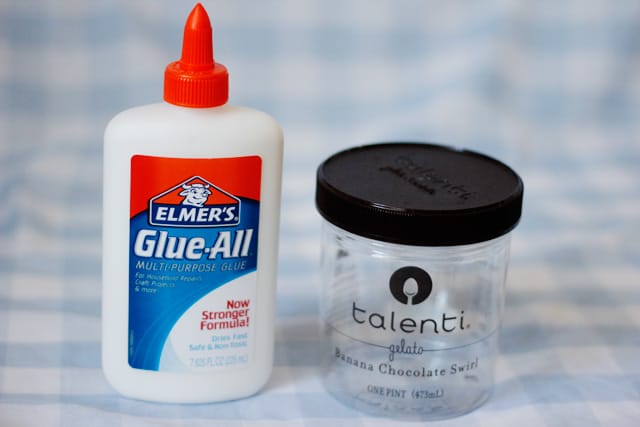 Step 4: Buy some elmer's glue. The white kind.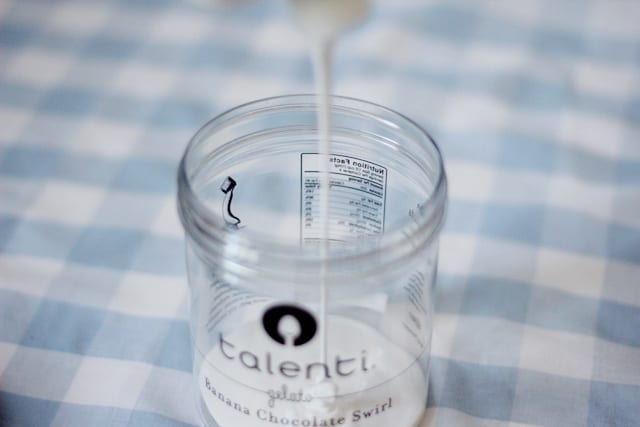 Step 5: Mix 2 part elmer's glue to 1 part water. What I did was dump all the glue into the container and then fill it up half way with water.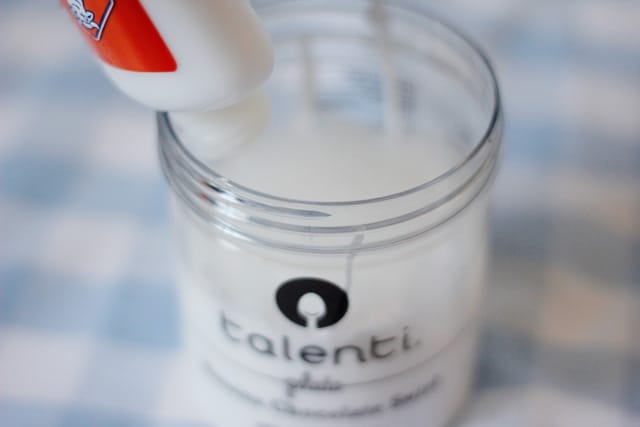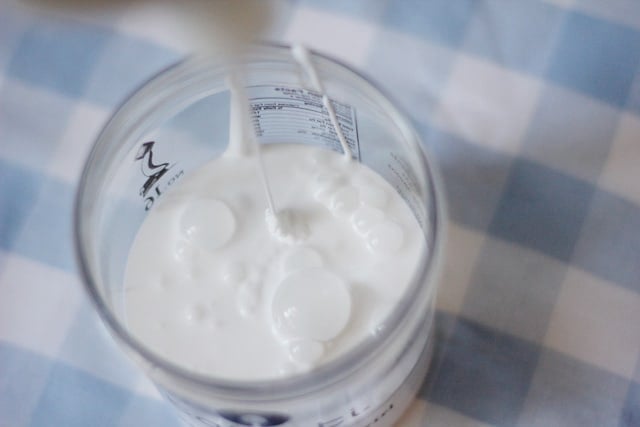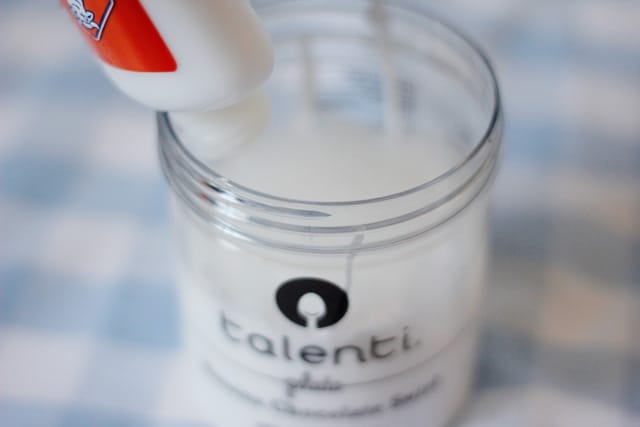 Step 6: Put it in your Talenti container, screw the top on and shake it up!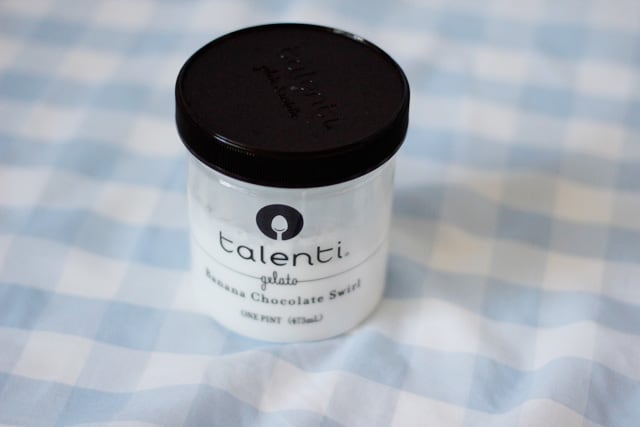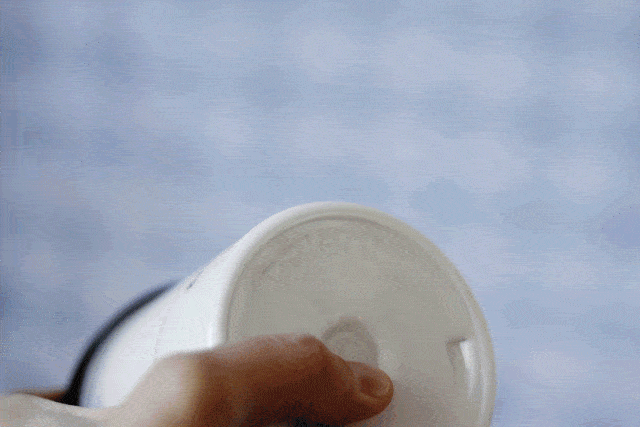 Done! Homemade Mod Podge for a fraction of the cost!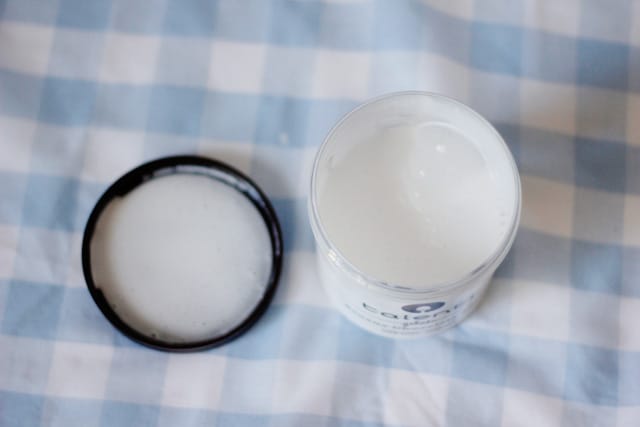 To add the little label, print it out. You can either print it on sticker paper and stick it on or just use mod podge on the back like glue. Don't mod podge over the front if you printed from an inkjet printer because the ink will smear. Smooth it out and let it dry.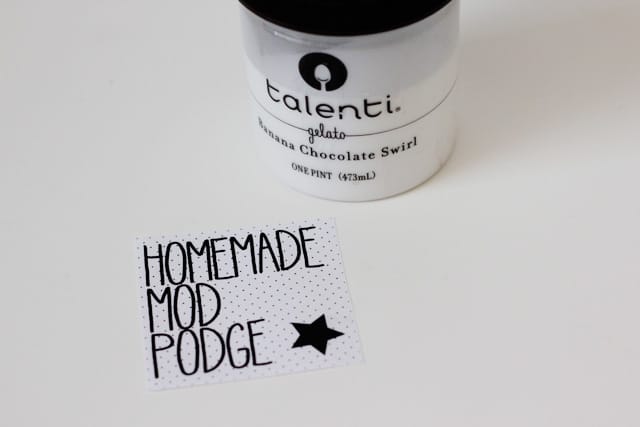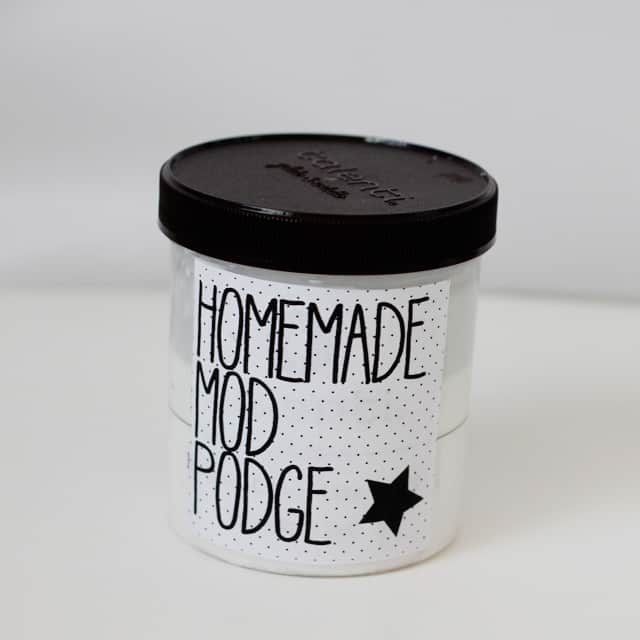 I have a few mod podge projects coming up in the next few weeks. I can't stay away from the stuff for too long!
Here are some of my past mod podge projects:
Photo Dresser 
Ruffle Flats
Dictionary shoes
Glitter Shoes
Geometric necklace
Tissue box covered in fabric