If you're a fabric gawker like me, you probably have lots of teeny tiny scraps that you just can't get rid of. Those really pretty ones that you love but really can't use. Here's a quick and easy project that will let you showcase that fabric! 


Materials:
-scraps of pleather or leather, cut into triangles
-scarps of fabric, cut into smaller triangles.
-mod podge
-metal chain


Other supplies:
-needlenose pliers
-paintbrush or foam brush
-needle for poking holes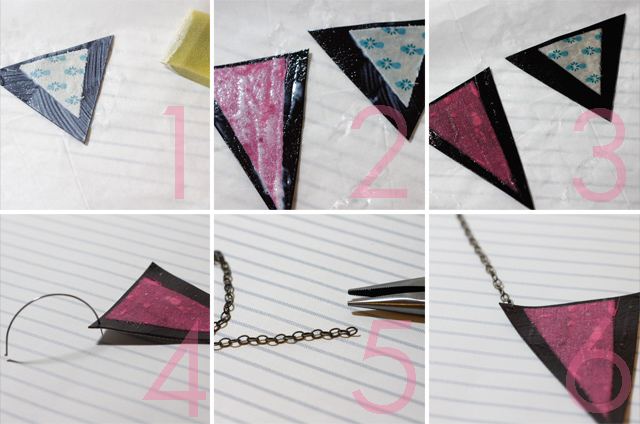 1. Stack your fabric on top of your pleather and adhere together with mod podge.
2. Use your brush to cover the fabric with mod podge and push out any air bubbles.
3. Let dry.
4. Once dry, poke two holes at the top of each triangle with a needle.
5. Open up the ends of the chain with pliers.
6. Insert into hole and close.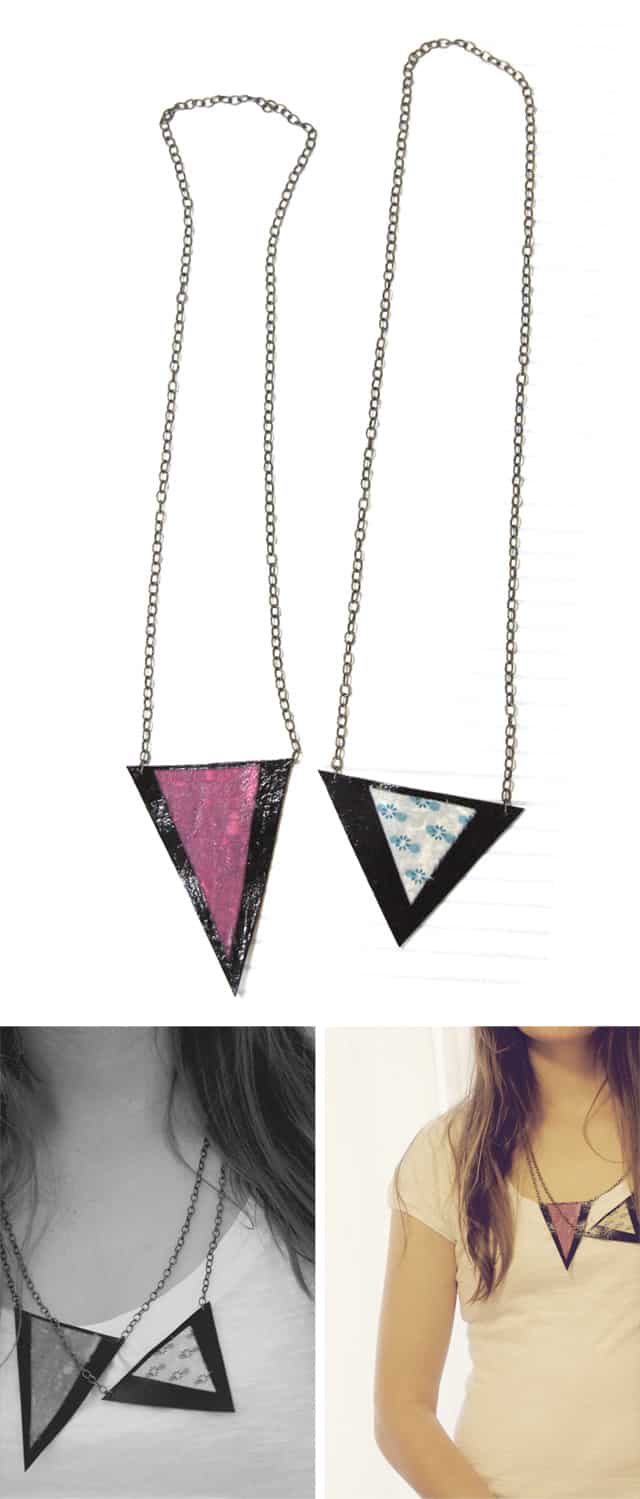 Done! You can check out this necklace styled with an outfit right here!