To celebrate the first day of Spring (tomorrow!), how about a free skinny tie pattern? Okay!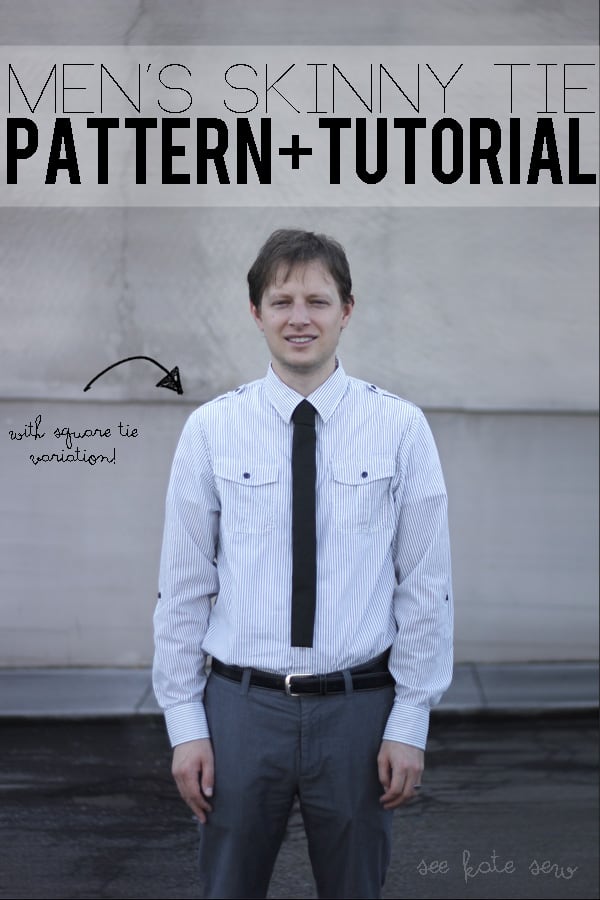 Most of the time when we're tie shopping, I say NO NO NO to just about every tie. Their patterns are so boring (more diagonal stripes? or weird computer generated shiny patterns?) and their shapes are so huge and sometimes clown-like. I like minimalism for menswear. Bold and clean cut lines. And I'm really digging square ties right now! I bought my husband a few for Christmas, but decided to make some so I can choose exactly what I want them to look like.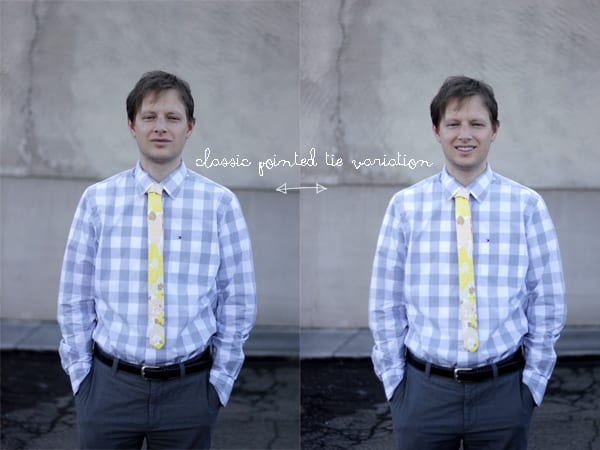 I made a pattern so I can make more whenever I want to. And I'm sharing it with you so you can, too! The link is below. It's totally free! Click the link below to download.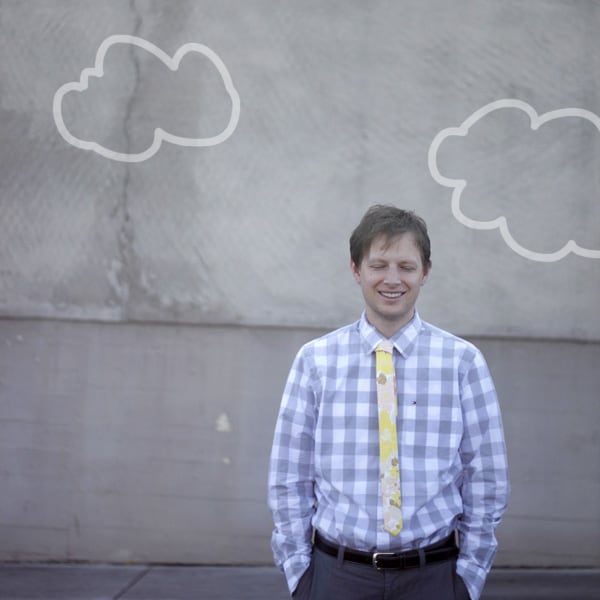 The pattern is 6 pages long, ties use more fabric than I thought! It includes full-size pattern pieces with a square tie variation. I originally planned on making just a square tie, but I thought it would be fun to have a choice.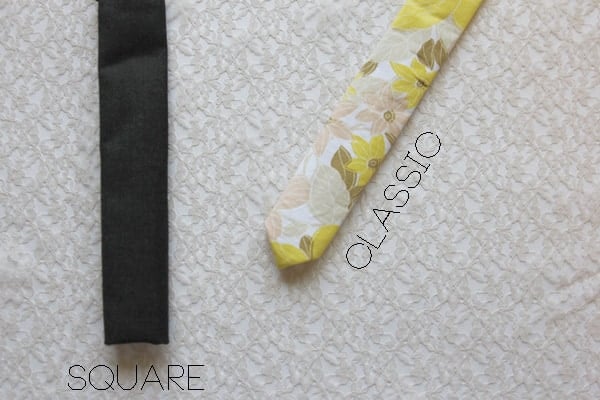 So do you want some skinny ties, too?
-1/2 yard fabric of choice
-1/2 yard fusible lightweight interfacing
-1/2 yard lining fabric of choice
Print out all your pattern pieces and cut them out.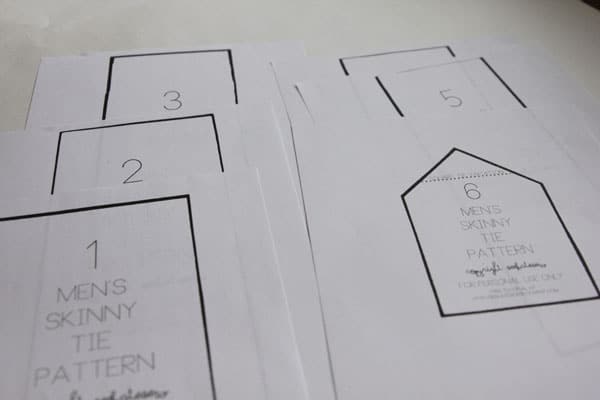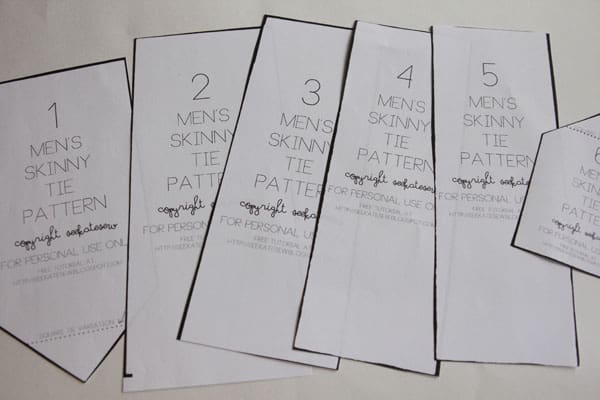 Tape pieces 1, 2 and 3 together.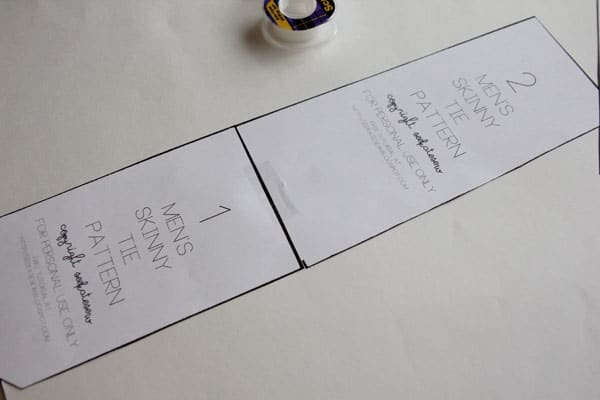 And tape 4, 5, and 6 together.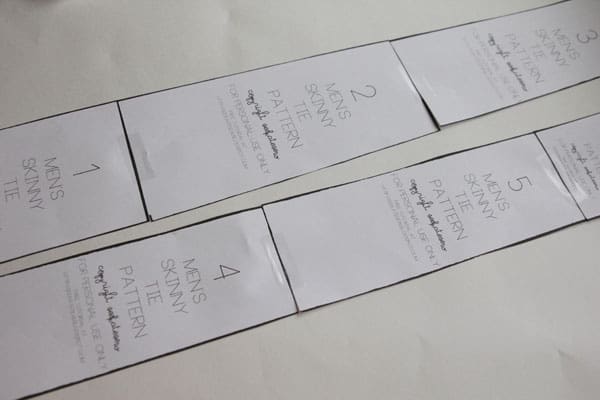 With each pattern piece, cut out 3 layers.
Iron the fusible interfacing to the back of the outside fabric. Then pin the small and large ends of the tie together in the middle. Sew at 1/2.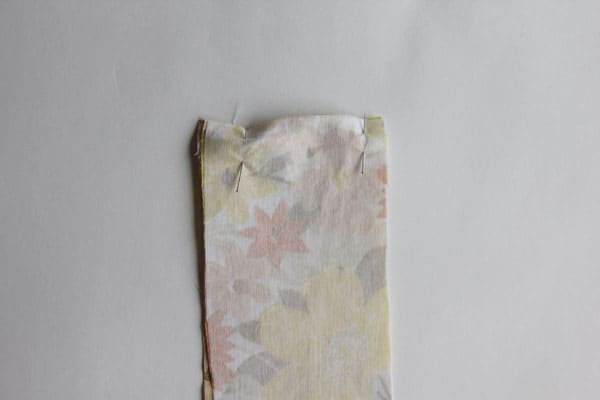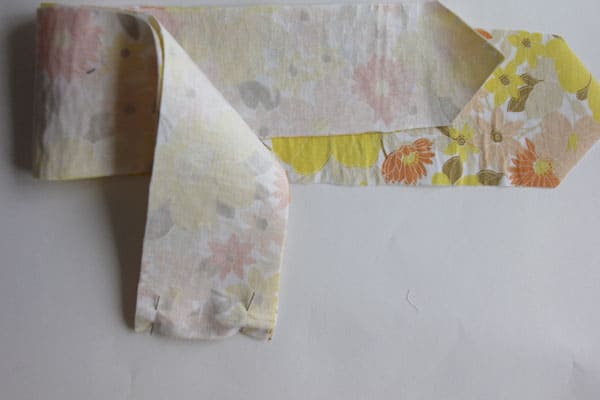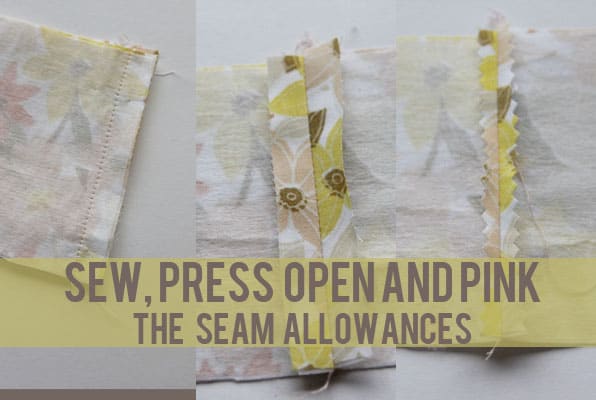 Repeat with lining fabric.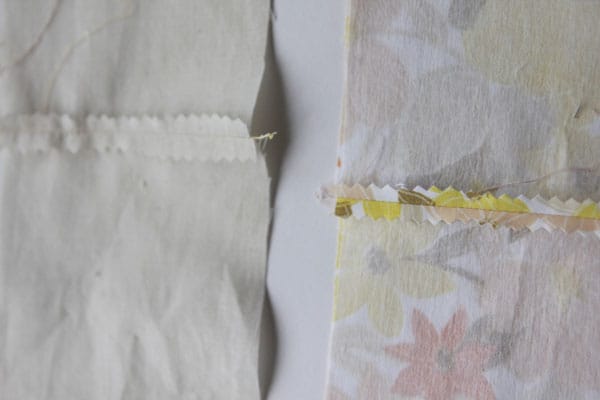 Now pin the two pieces together, right sides together.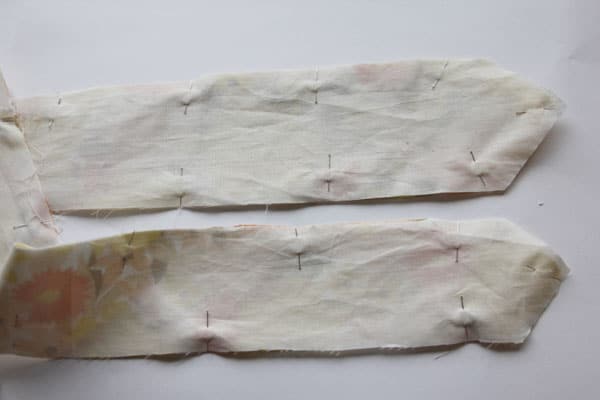 On both ends, stretch the lining fabric just a little bit and pin it spilling over the edge. About 1/4." This will help insure that the lining doesn't show on the front of the tie.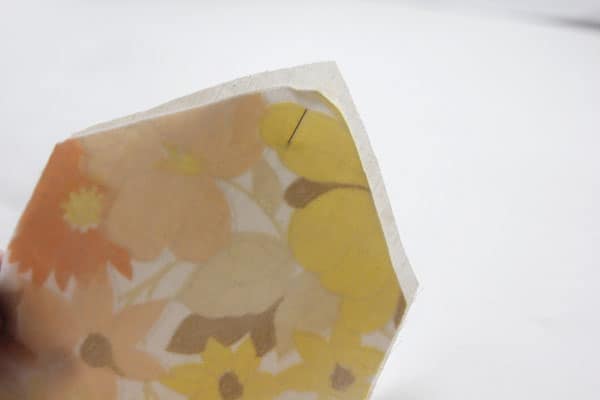 Sew all the way around the tie at about 3/8″. Leave an 8 inch opening near the middle of the tie on one side.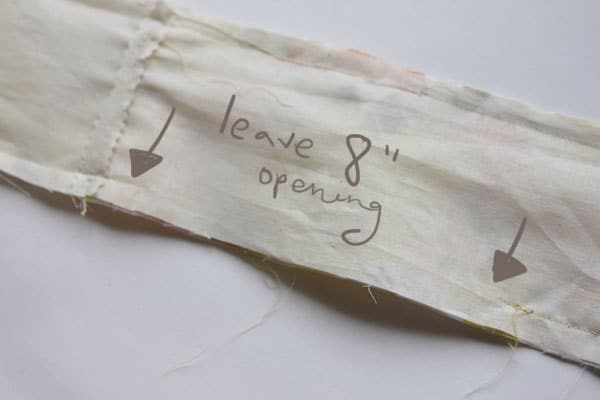 Pink all the way around the tie to reduce bulk. If you don't have pinking shears you can just trim it down to about 1/8″.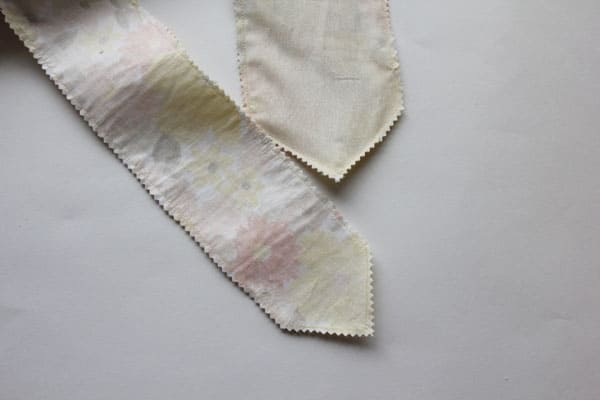 Turn right sides out and press.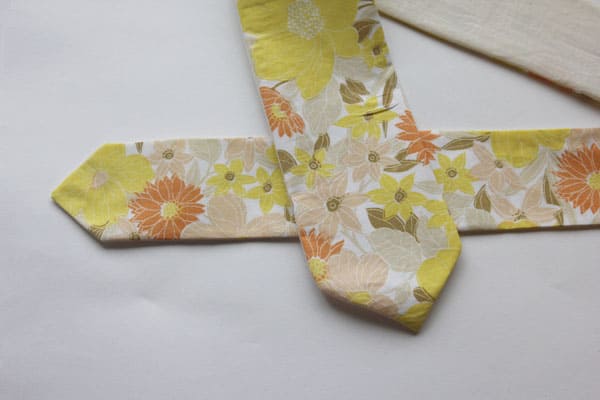 Press under the edges of your 8″ opening.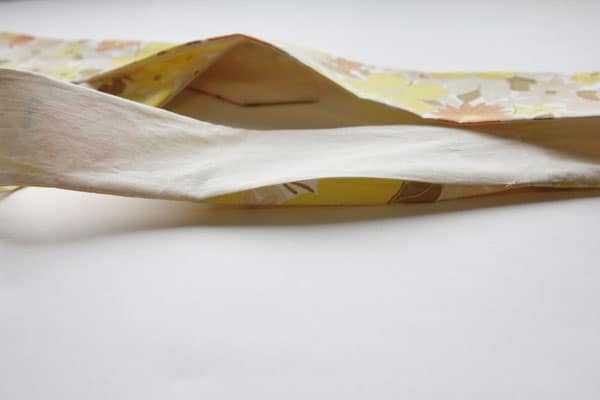 Now, fold over the side of the tie with the 8″ opening. It should go about 1/2 way into the tie.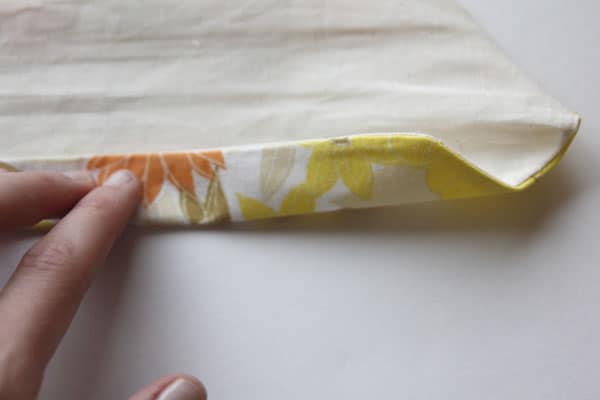 Fold the other side on top and pin in place.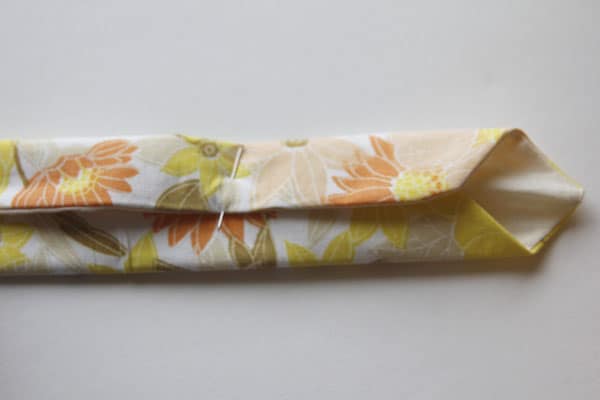 When you get to the 8″ opening that you left, you'll just continue folding it under. This will hide the opening.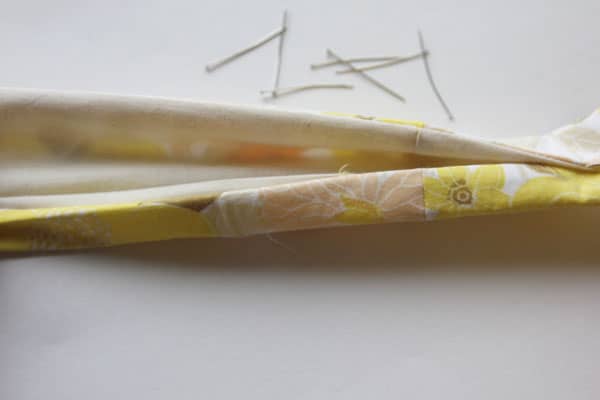 Pin all the way up.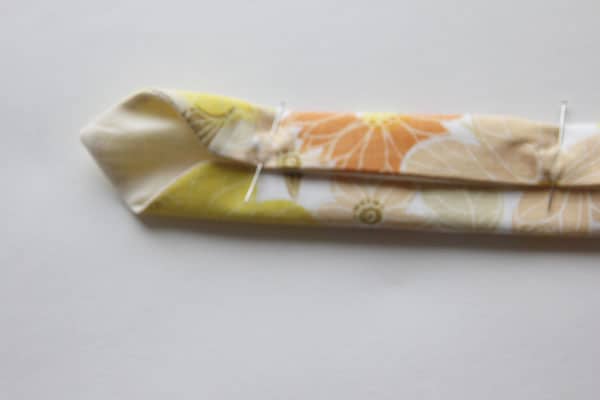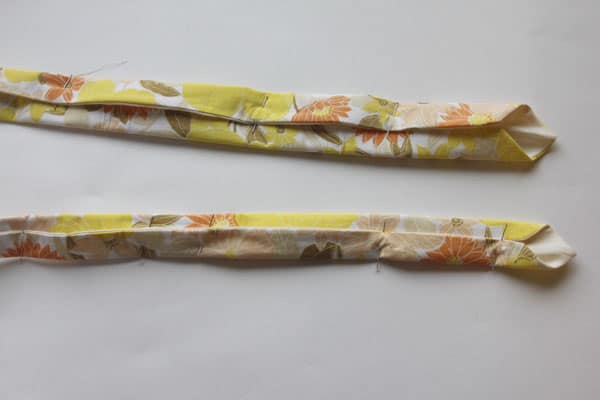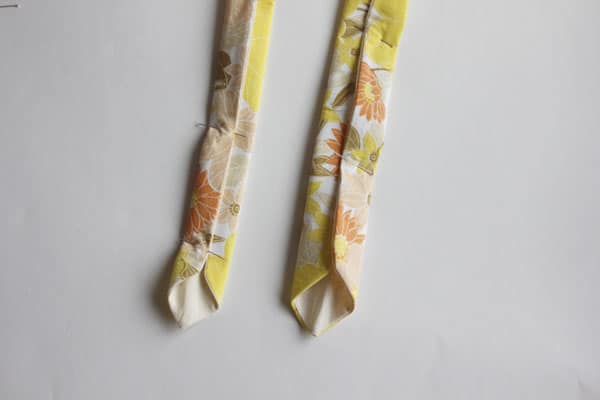 Finish the tie by hand stitching the middle seam with a slip stitch.
To make this tie look legit, add a little loop on the back of it.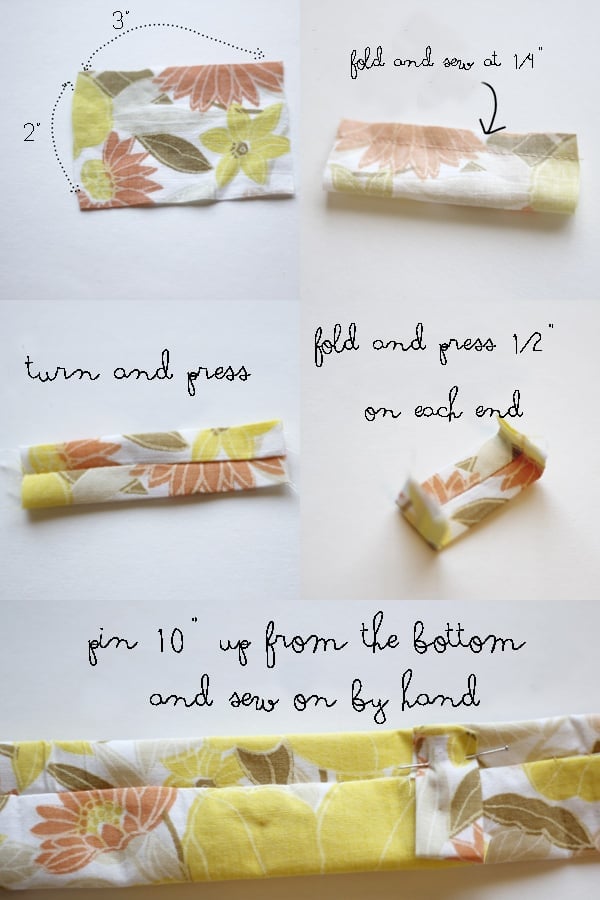 Add a little label if you want.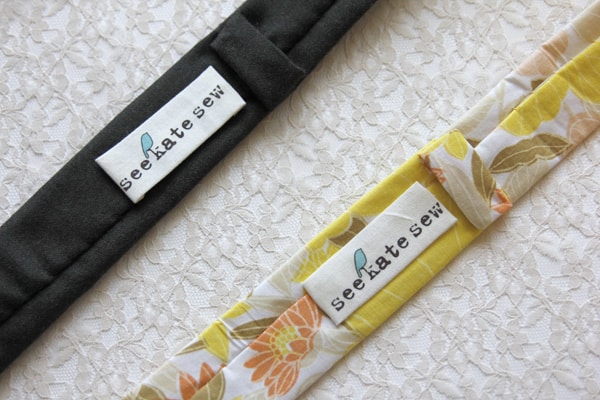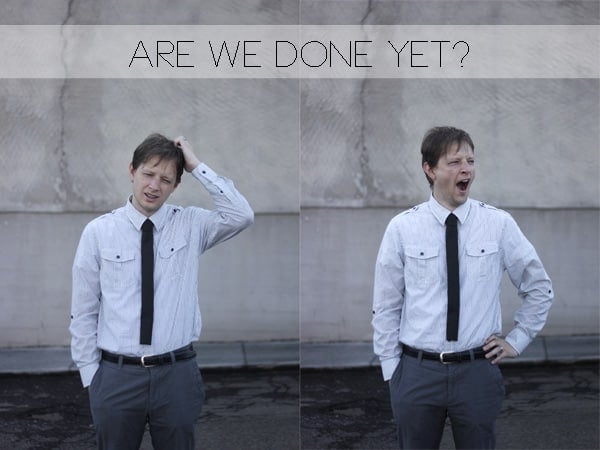 Yep! All done! Now round up your man and make him try it on!
Would you like to see some serious tie-tying animation?
I thought so.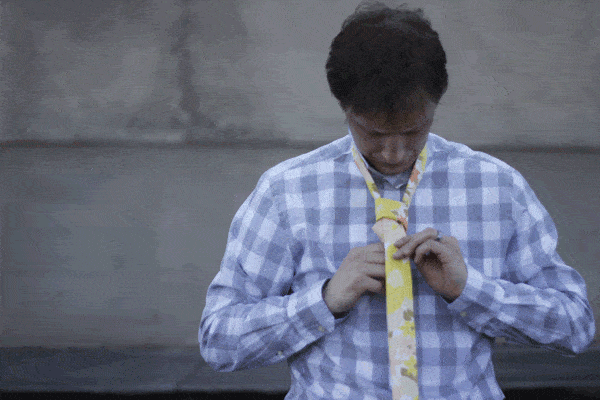 Are you thinking what I'm thinking? Matching baby/daddy ties to match my Easter dress?? Yes. I am that mom.
The baby/kid size skinny tie pattern+tutorial is available
right here
.