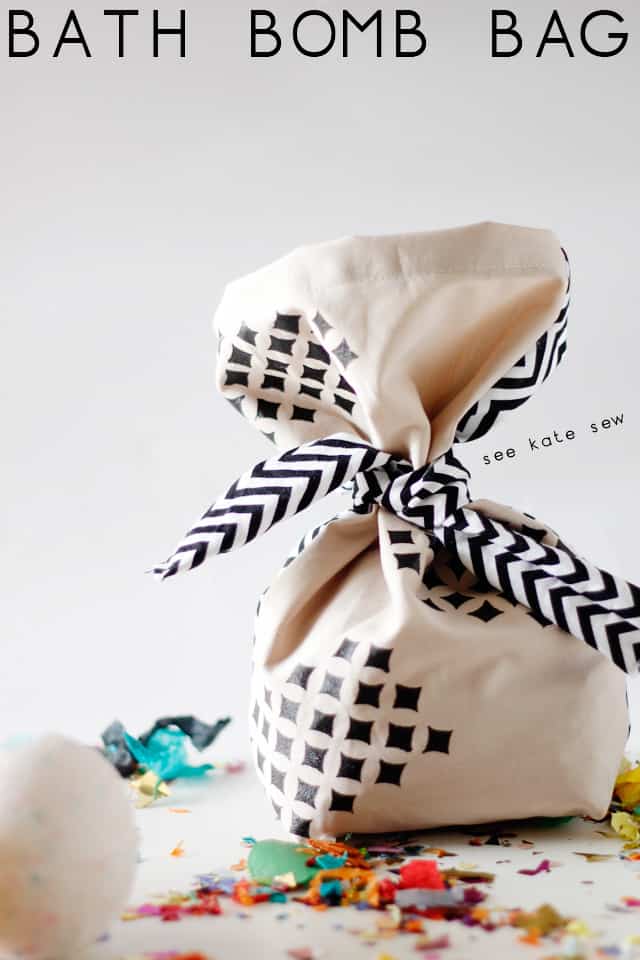 I'm reviving the holiday BUY + DIY series today for a birthday installment! My mom had a birthday recently and I wanted to make her something special. She is an avid reader of my blog, so I thought I'd make a tutorial just for her! This part handmade and part store-bought gift is a bath bomb gift set. Buy the bath bombs and DIY the cute little bag! I stuffed it with easter grass, too, to make it a cute little gift set.
For this tutorial, all you really need are a few scraps of fabric. I stenciled my cream fabric with Amy of Mod Podge Rocks' new Mod Podge Stencils. She sent me one of them to test out. You can really use them for anything, so of course I used it on fabric! The back of the stencil is adhesive (genius) so it was super easy to use. The results are a clean stencil. The Mod Podge stencils come in basic patterns, there is also a polka dot one and a wood grain one. I love the basic designs, they are things I'll use all the time! These are at Michaels in the Mod Podge stuff!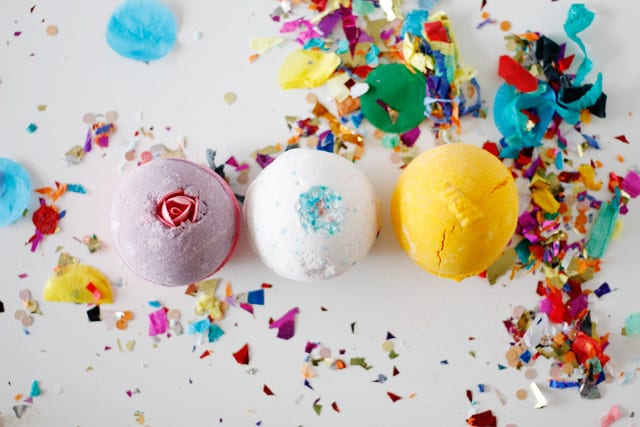 Moms are the best to buy for right? They love everything you give them, hah! I really just used it as an excuse to buy some Lush Cosmetics. Man, their stuff smells good!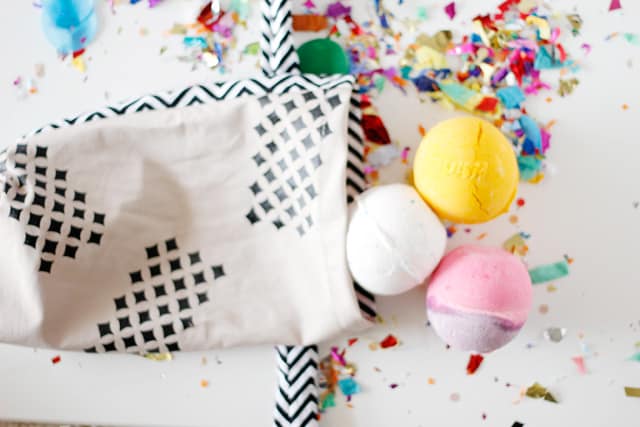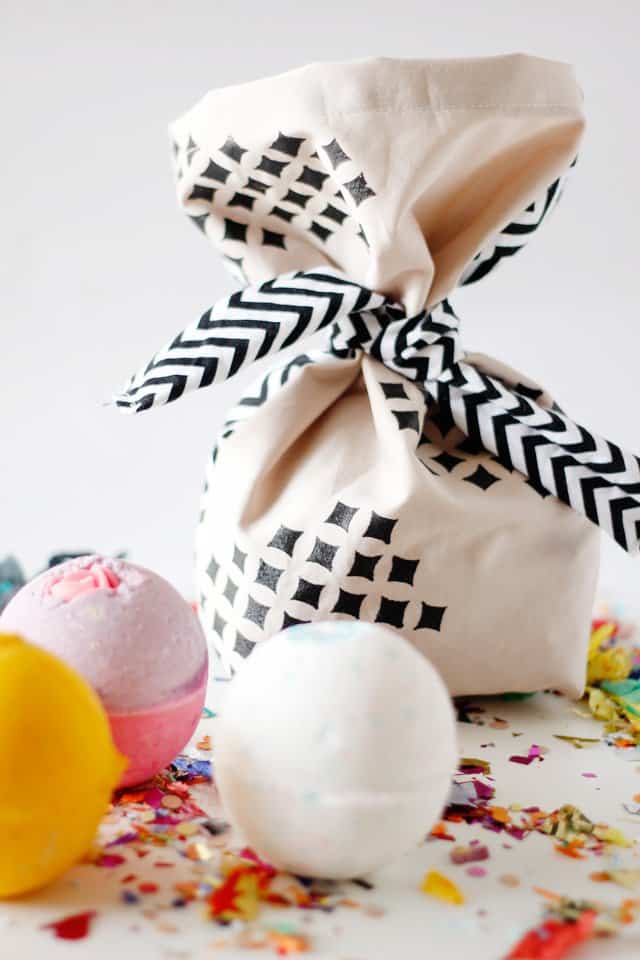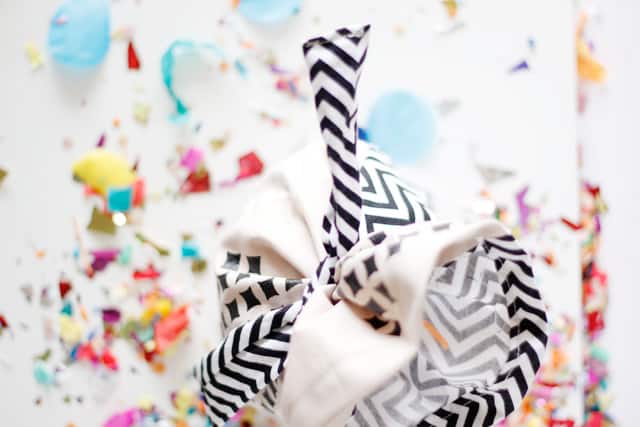 Bath bomb bag tutorial
Materials:
-2 fat quarters of fabric
-paint
-spouncer
-Mod Podge stencil
First stencil your fabric! I just stuck the stencil on the edges in a random pattern. Then let the paint dry.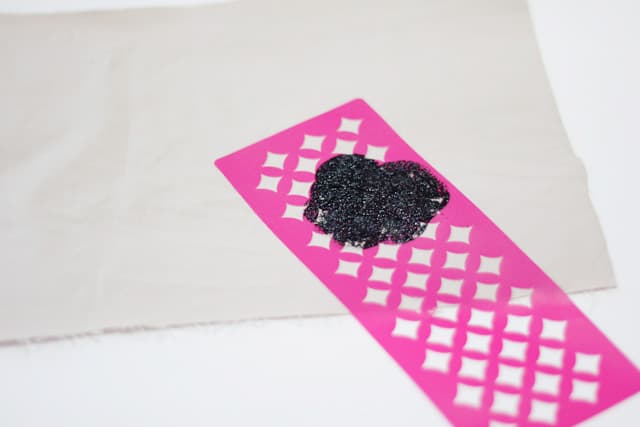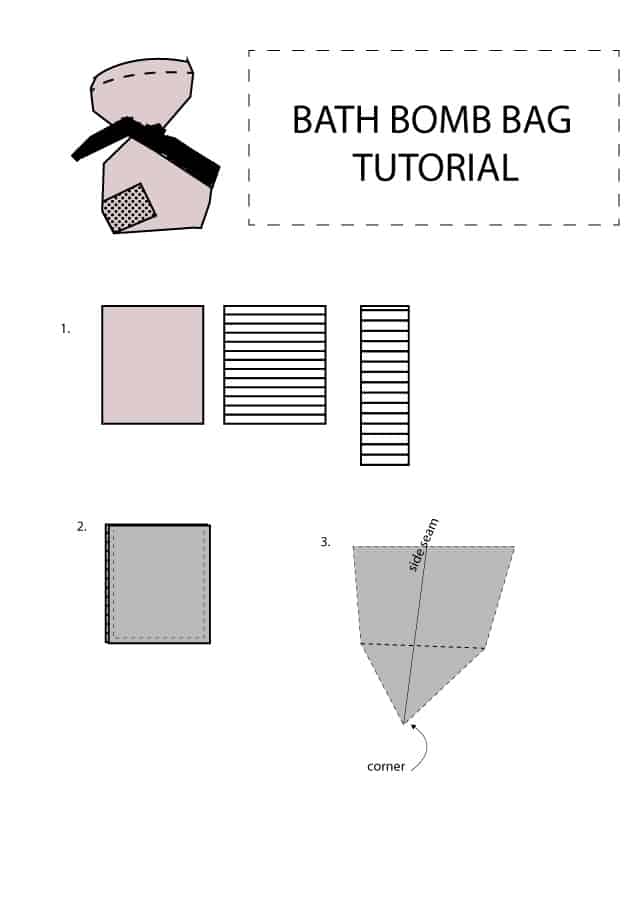 Step 1. Cut out 3 rectangles
2-  9″ by 13″ for bag body
1- 16″ by 3.5″ for tie
Step 2: Sew bag pieces together, right sides together, along sides and bottom.
Step 3: Keep bag inside out and pinch the sides of the bag. Sew at 1.5″ above the corner of the bag. If you want picture instructions for this step, check out the zipper bow pouch tutorial or the linen satchel tutorial. Repeat on both sides.
Step 4: Finish the top of the bag by folding under 3/4″ twice. Press and stitch in place.
Step 5: Make the tie by folding it in half longways. Sew it into a tube, leaving the short ends open. Turn tube and press under 1/2″ on each short edge. Stitch in place.
Then stuff your bag and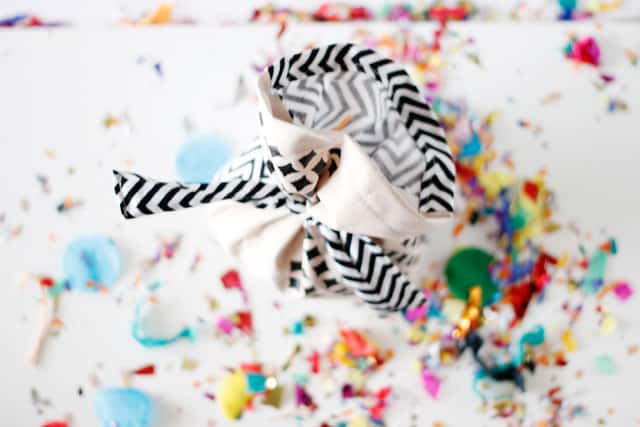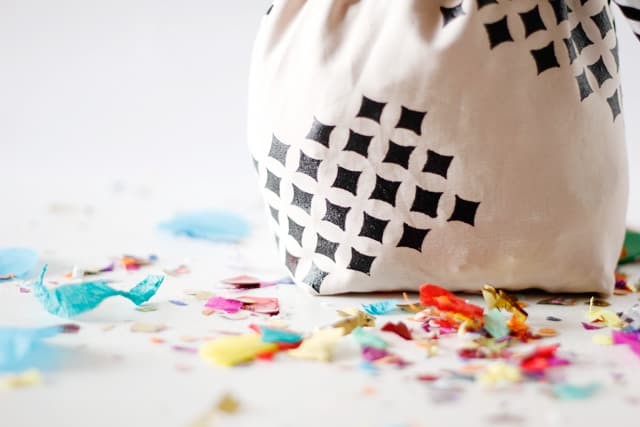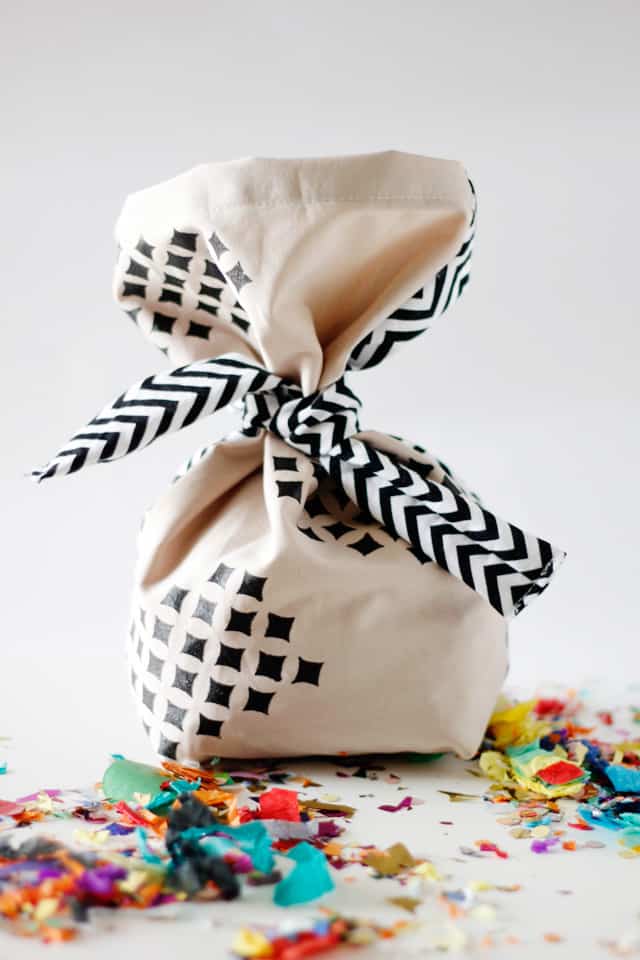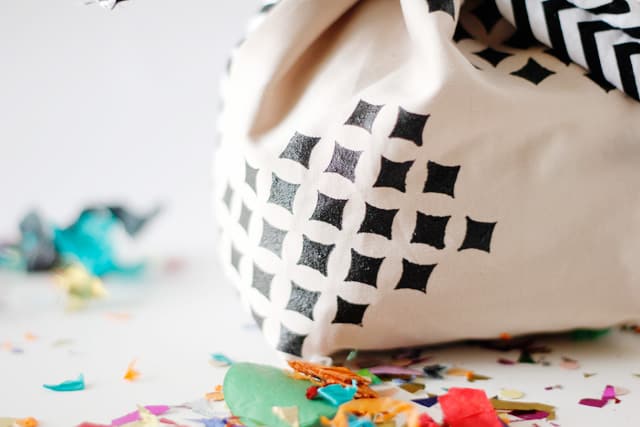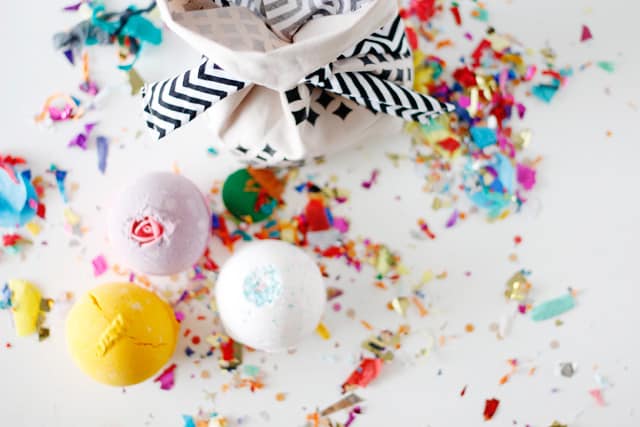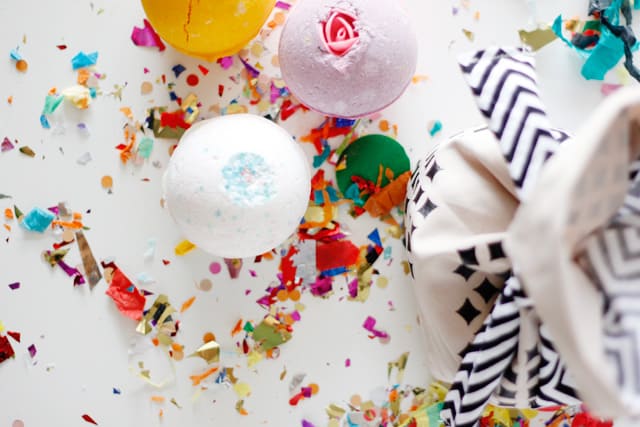 Happy Birthday Mom!
Check out more part handmade and part store bought gifts in the BUY + DIY archives!
Also check out all the stencil designs at Mod Podge Rocks!