This post was originally shared at I Heart Naptime for the Crazy Christmas Event. There is still time to whip some up before the holidays!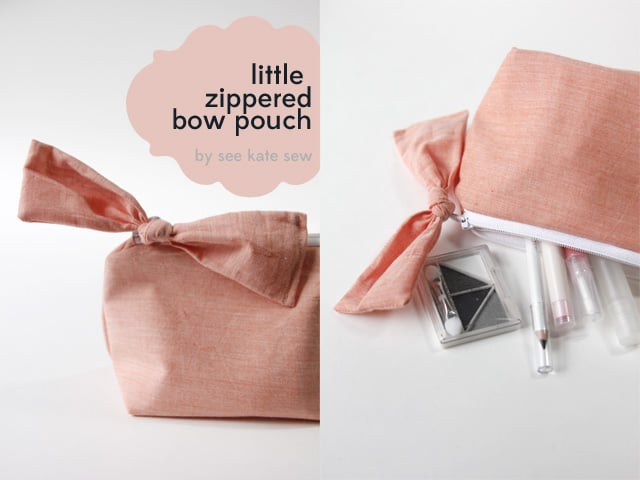 I love giving little pouches filled with goodies for the holidays! These are fun because you can make a whole bunch and personalize the contents for anyone on your list! Makeup for the teen, candy for the husband, toy cars for the boy, anything goes!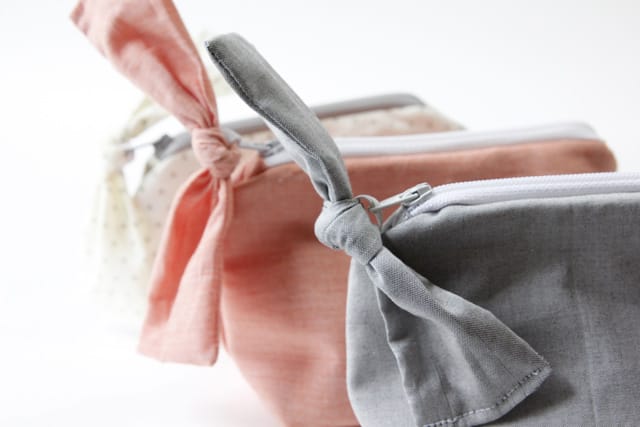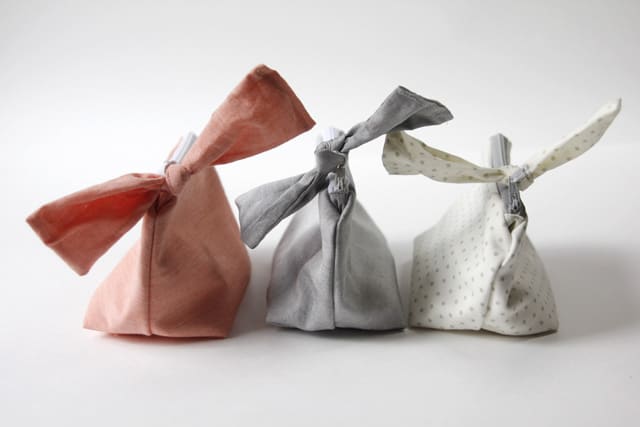 Zippered bow pouch tutorial
Materials:
*1/4 yard fabric for outside
*1/4 yard fabric for lining
*1/4 yard duck cloth for interfacing
*1 7″ zipper
*1″ of 1/4″ wide elastic
*downloadable pattern piece
Instructions:
Print out pattern piece and tape it together. Then cut out the following:
*2 pouch pieces of main fabric
*2 pouch pieces of lining fabric
*2 pouch pieces of interfacing
*1 rectangle 5″ by 10″
*2 rectangles 1 1/2″ by 3 1/2″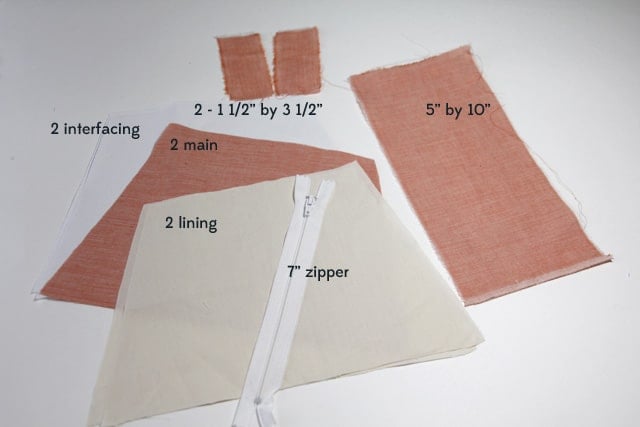 Stack one main piece and one lining piece right sides together. Then stack 1 interfacing piece on top of the backside of the main fabric. Sew along the top at 1/2″. Trim down.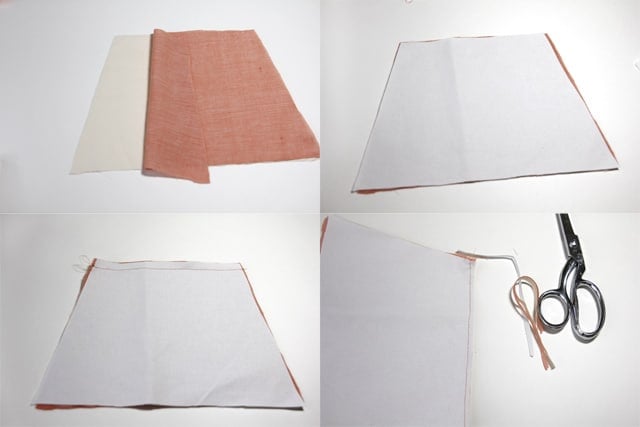 Press seam allowance toward lining and topstitch.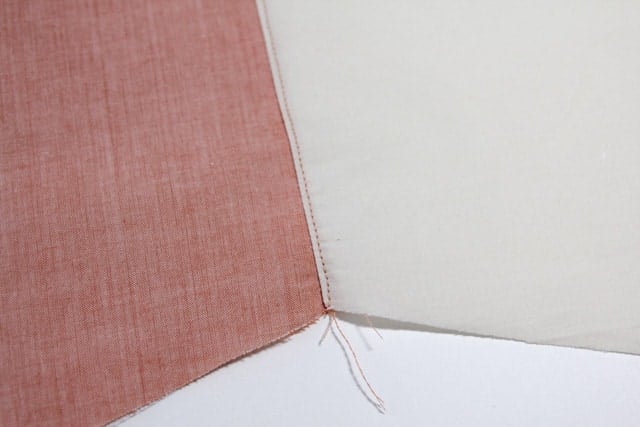 Then press in half.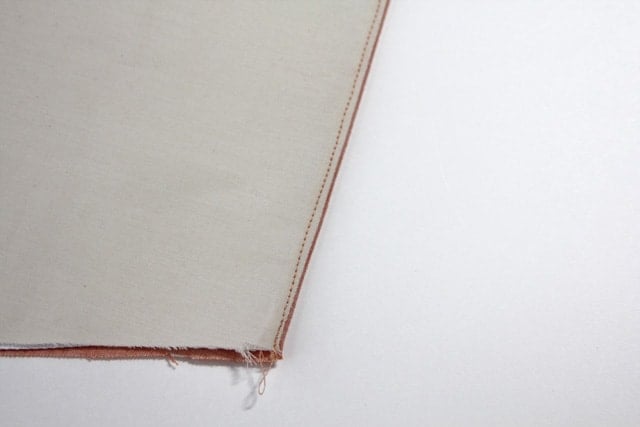 This makes one half of your bag. Repeat for the other side.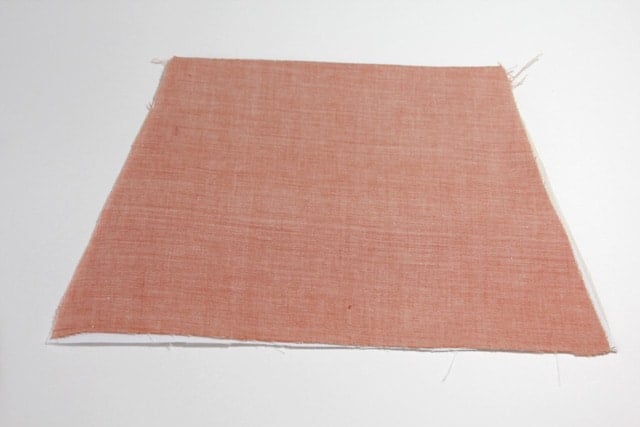 Press in 1/2″ on either end of the little rectangle pieces. Then press in half.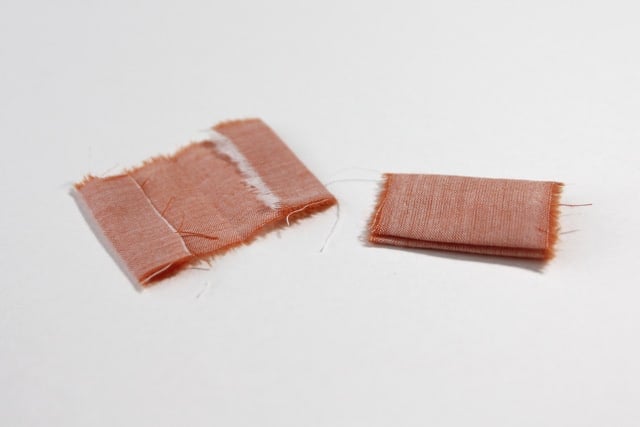 Trim off about 1/2″ on each end of the zipper.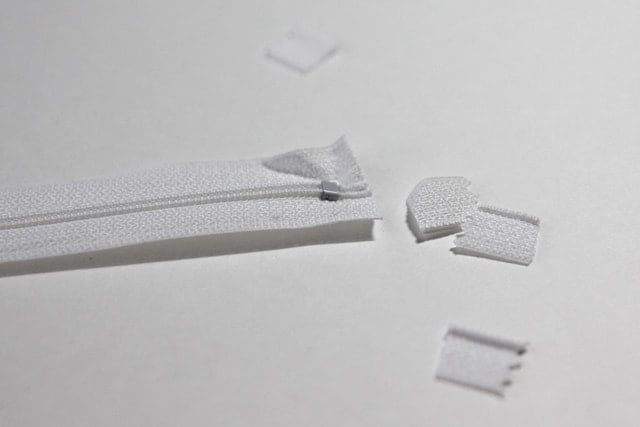 It should match the length of the bag piece.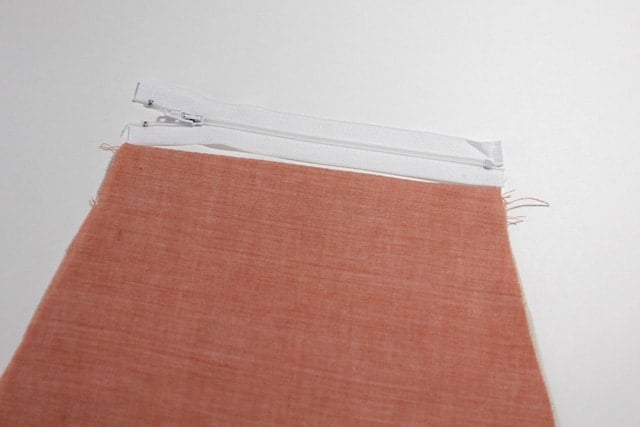 Pin your little pressed in rectangles over each end of the zipper. They should sandwich the zipper. Topstitch both ends in place.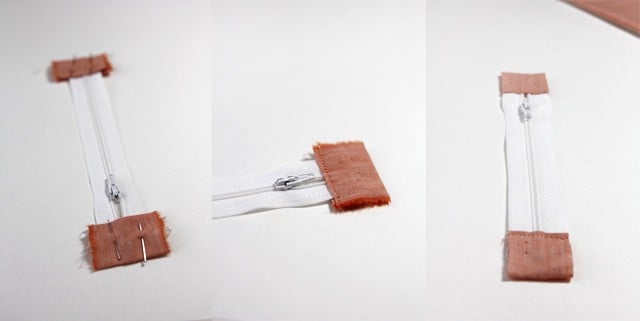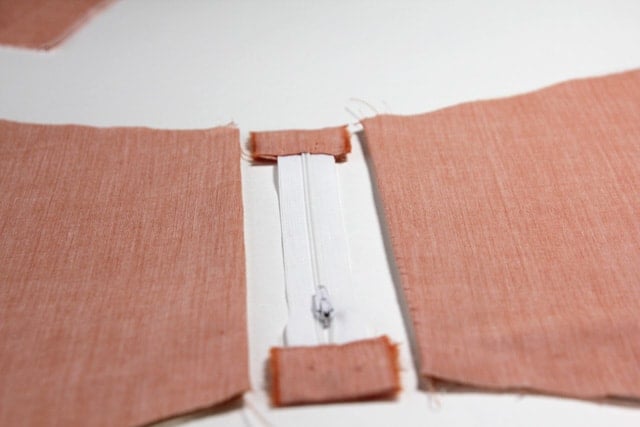 Now put zipper on bag piece with right sides together. Pin in place and sew up at 1/4″. Repeat on the other side.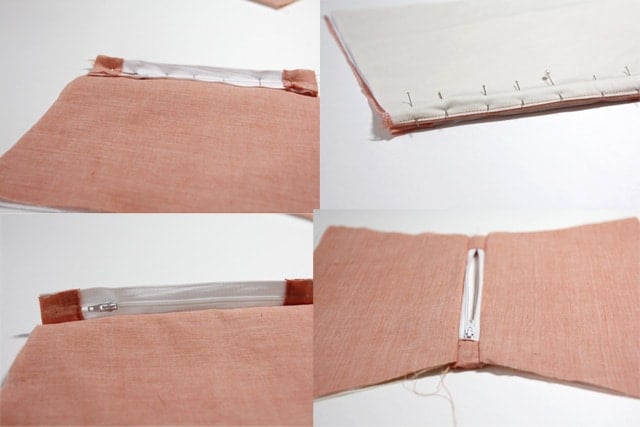 Open zipper and pin bag pieces together, right sides together.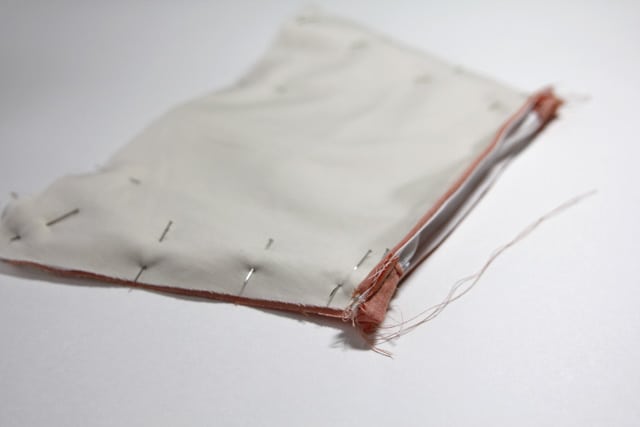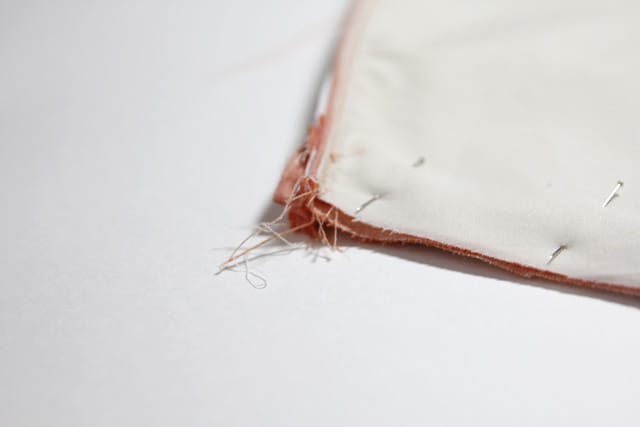 Sew all the way around at 1/2″.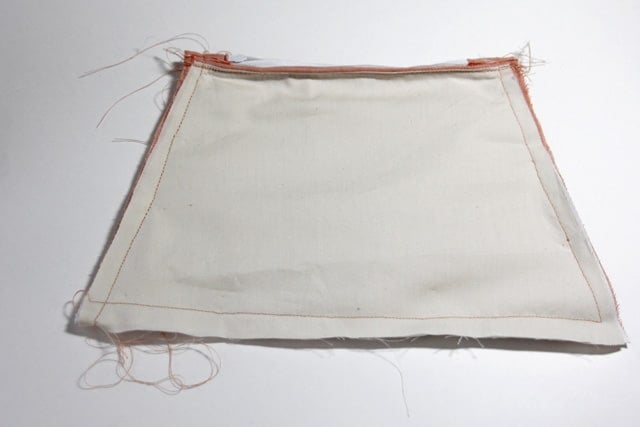 Serge or zig zag the seam allowance.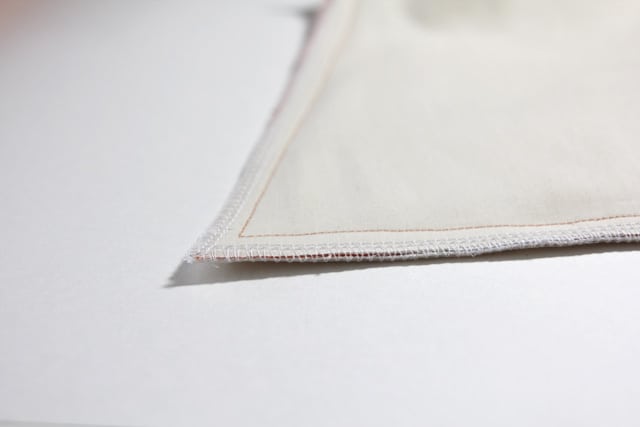 Now pinch the bottom corners of the bag and pin.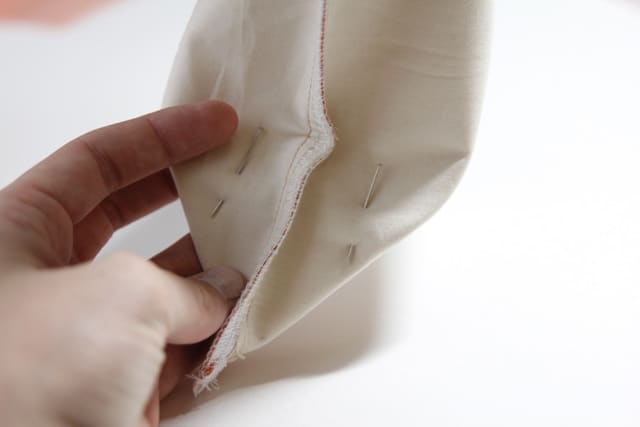 Sew 2 1/2″ from the corner.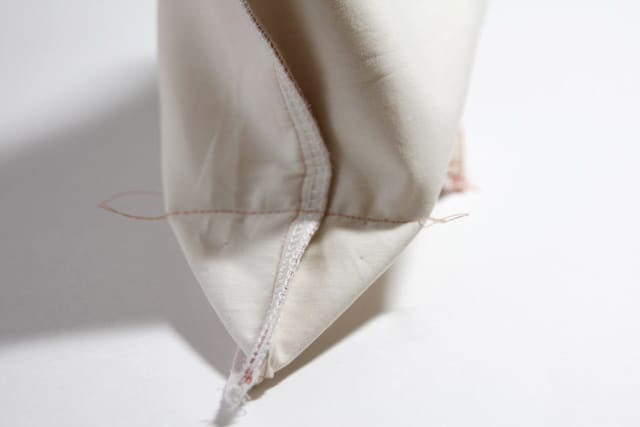 Clip off the excess fabric and serge or zig zag seam allowance.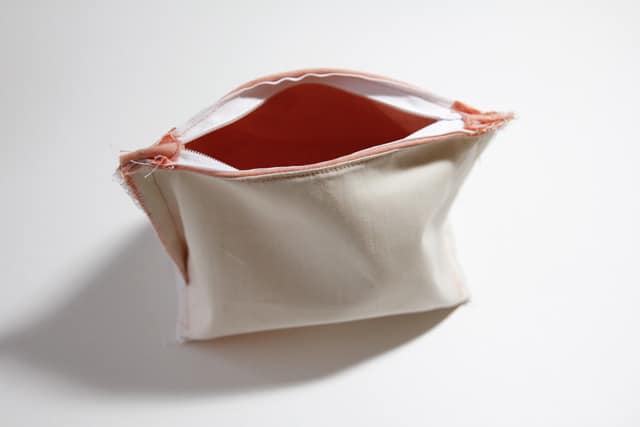 Turn right sides out. Almost done! We just have to add the bow now.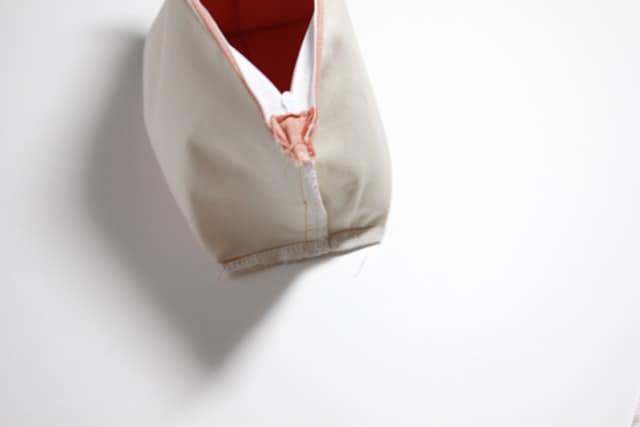 To make the bow, fold rectangle in half and sew one short edge and one long edge. Clip corners and turn right side out. Fold under 1/4″ on the open edge, pin and topstitch closed.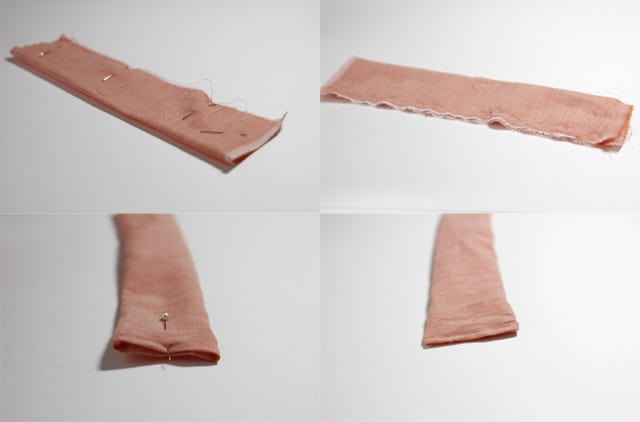 Thread your little piece of elastic through the hole in the zipper pull. Sew it together.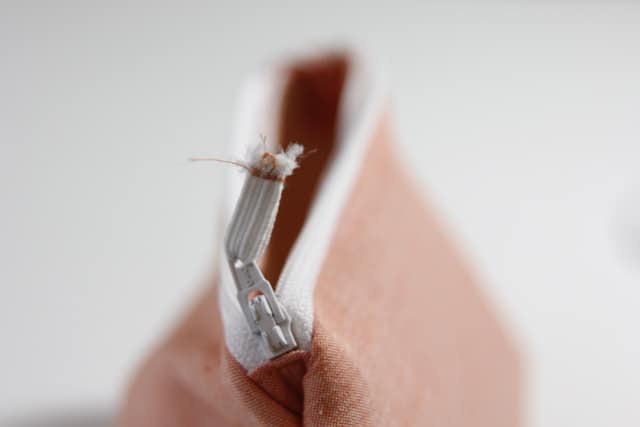 Thread your bow piece through it.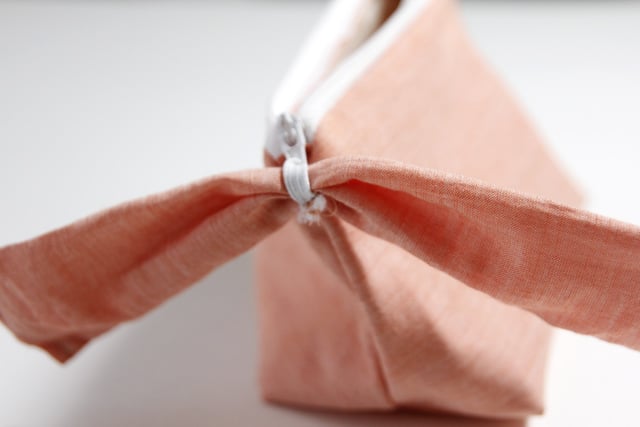 And tie it in a knot.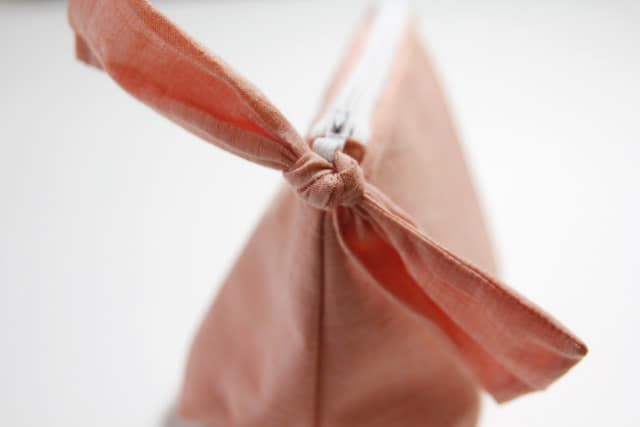 And then you're done!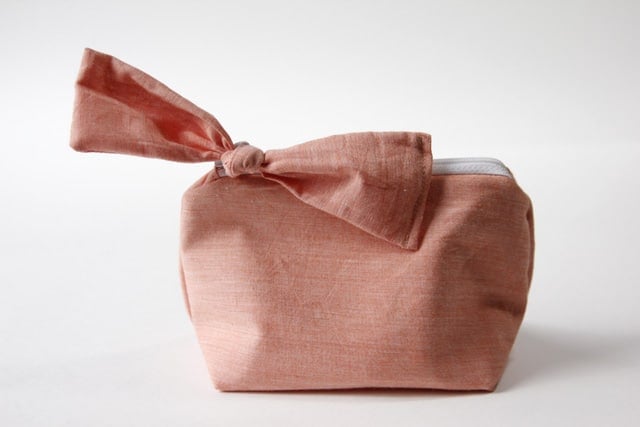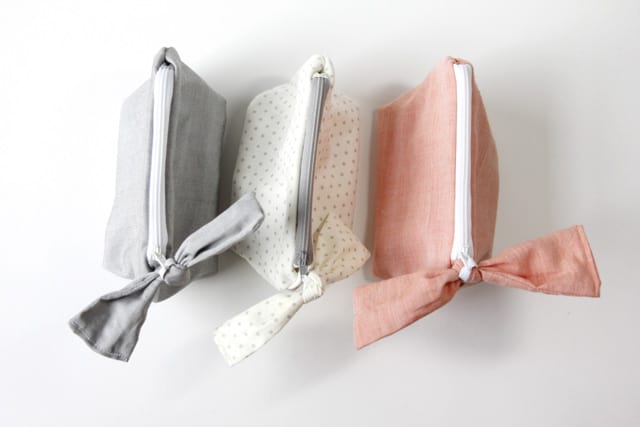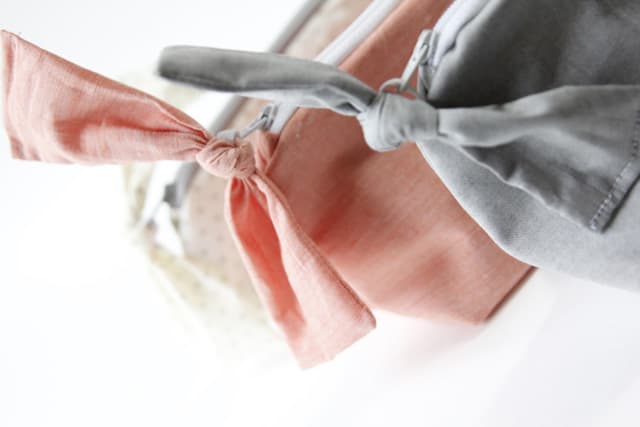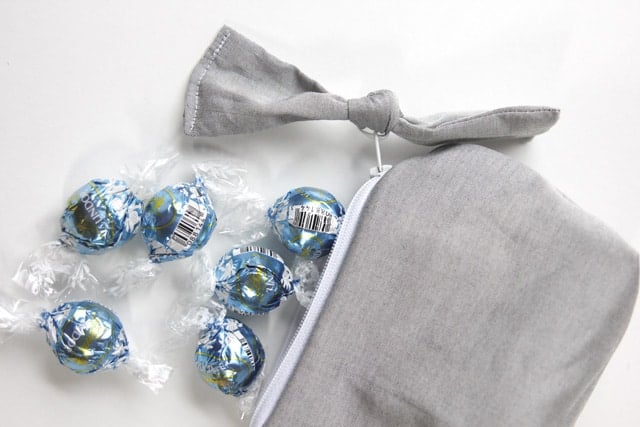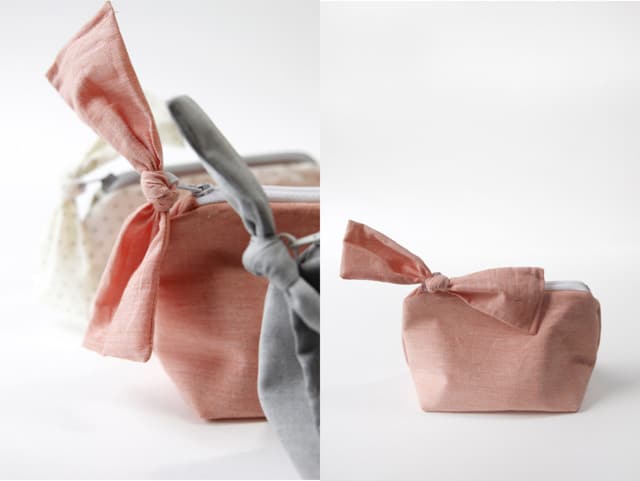 What will you fill yours with?