Written by Michael Ann of Michael Ann Made.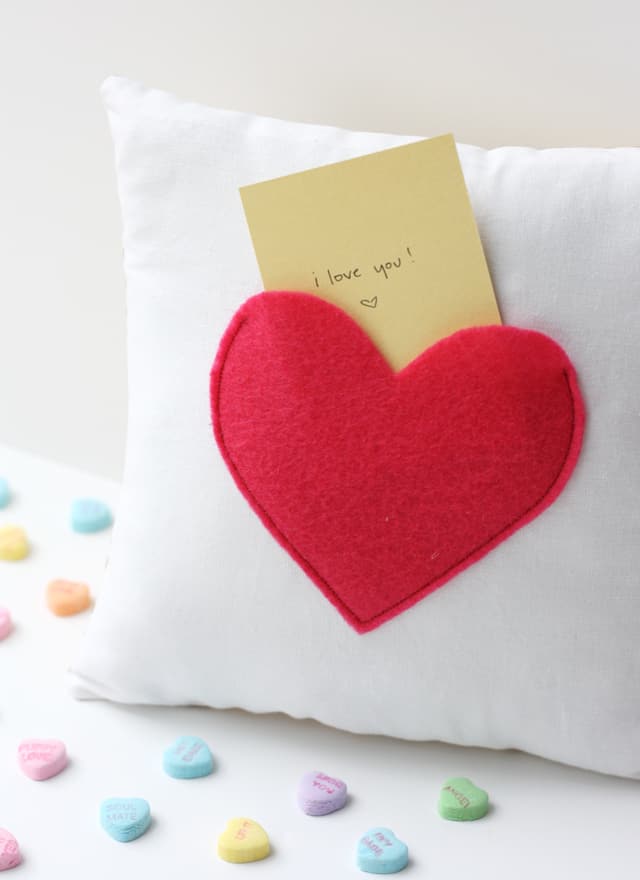 Happy February friends of See Kate Sew! Michael Ann here from Michael Ann Made with a super simple sewing project perfect for sending tiny messages of love this Valentine's day.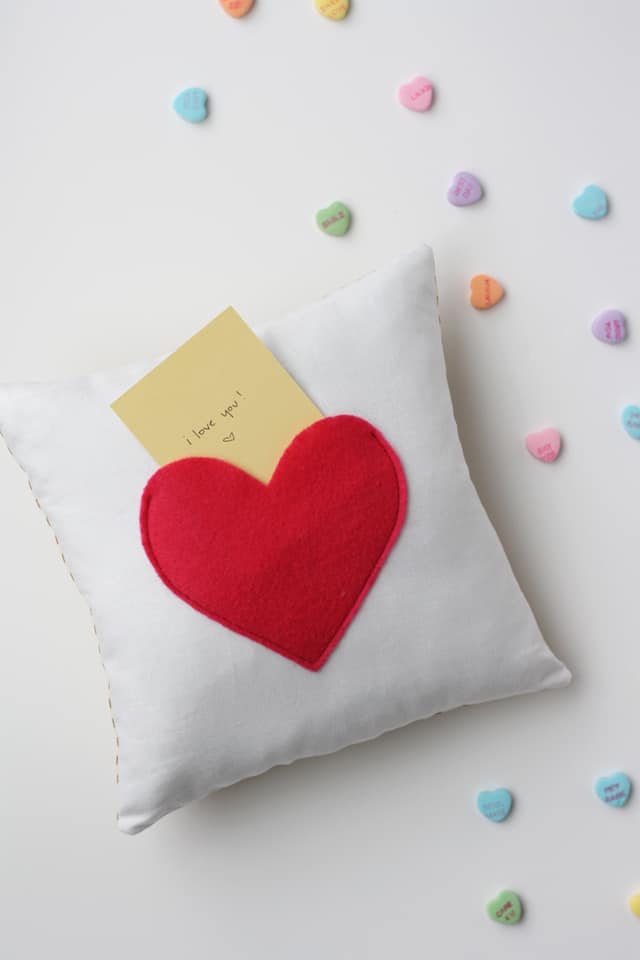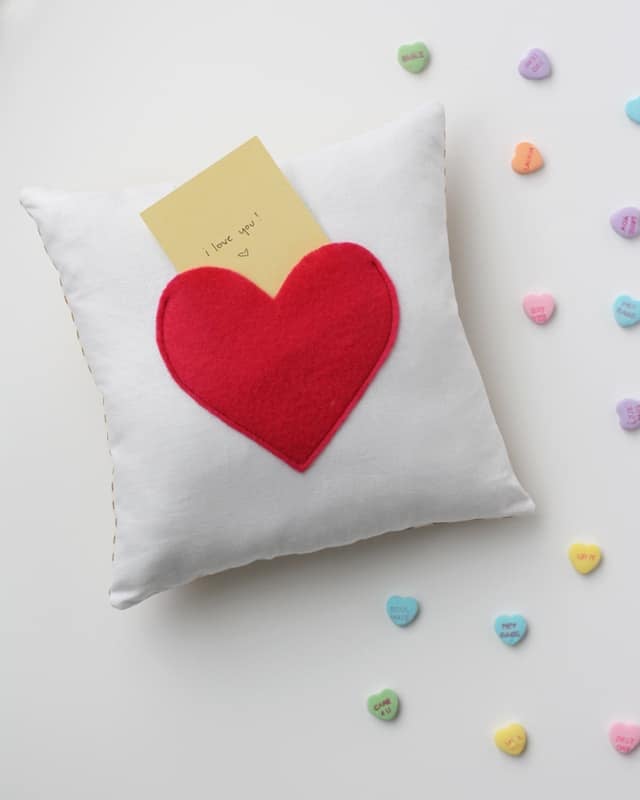 This Secret Pocket Pillow comes together so quickly, with materials you probably already have. Use a heart for Valentine's, or cut out a little felt tooth to make a tooth fairy pillow. Make it now, and you can tuck little notes to your loved ones in it all year long!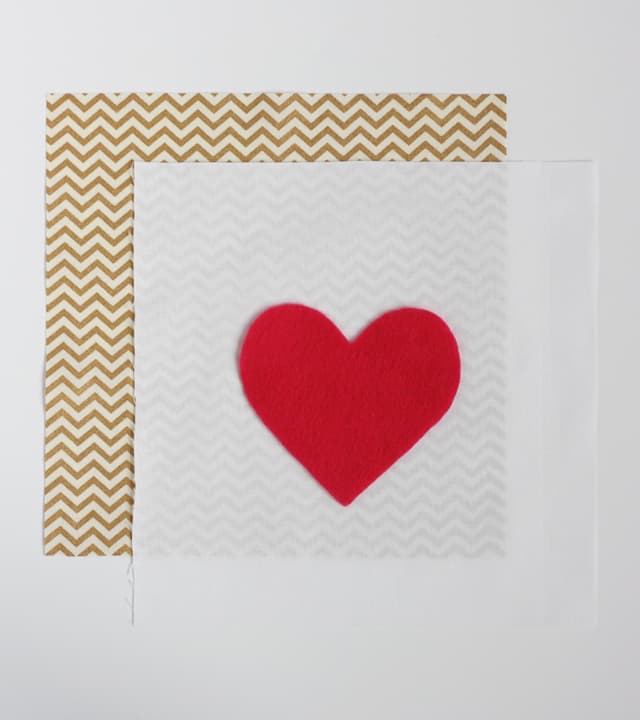 secret pocket pillow tutorial
Supplies you will need-
– One square of fabric for your backing (I made a small pillow at 9″x9″, but you could make any size you want!)
– One square of fabric for your front (same size as the back)
– A scrap of felt, cut into a heart shape
– Matching thread for your heart
– Stuffing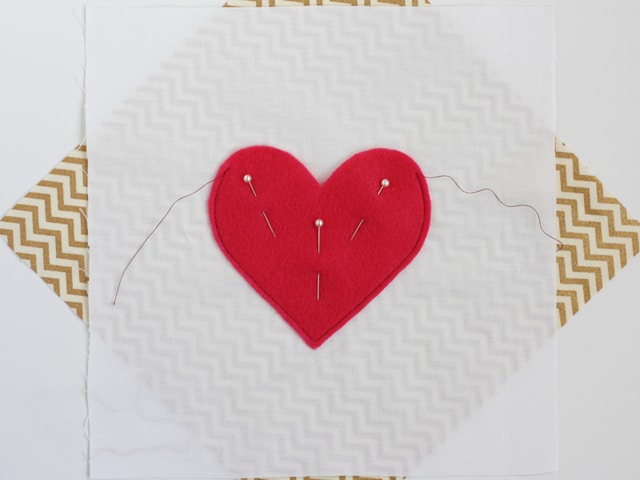 Start by stitching your heart onto the center of your pillow front fabric. Stitch close to the edge, and only stitch from a little higher than halfway on both sides of the heart, making a pocket.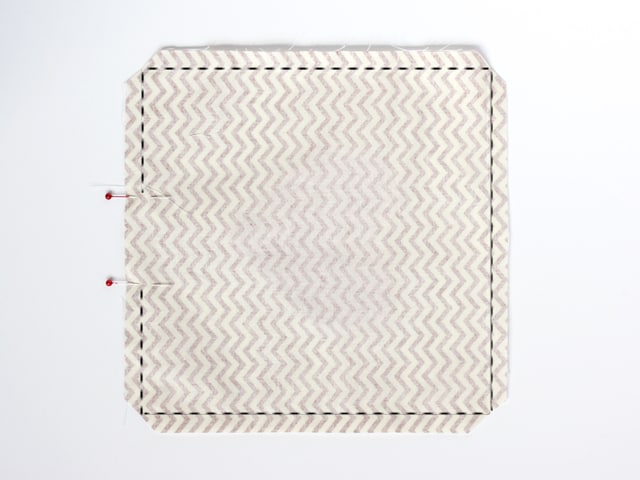 Place your pillow back and pillow front pieces right sides together, and stitch along all four sides, leaving a gap a couple inches wide. I used a half inch seam allowance. Then clip your corners.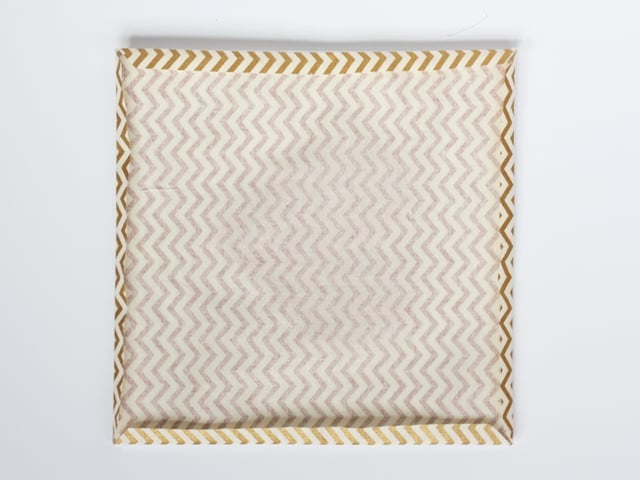 Press your seams open (this will make stitching your opening closed much easier) and then turn your pillow out. Using a chopstick or point turner will help you get your corners looking pretty.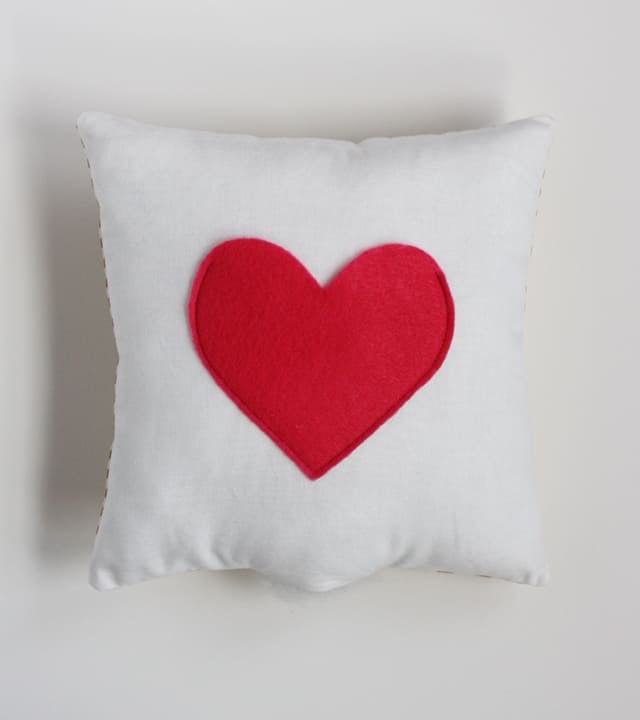 Now stuff stuff stuff that pillow! Take care to get enough stuffing in the corners, and where the opening will be stitched shut.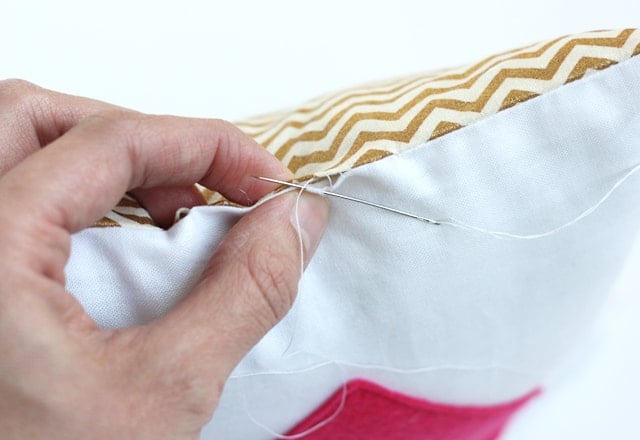 Using a hand needle and matching thread, stitch closed the opening. Try to keep your stitches hidden.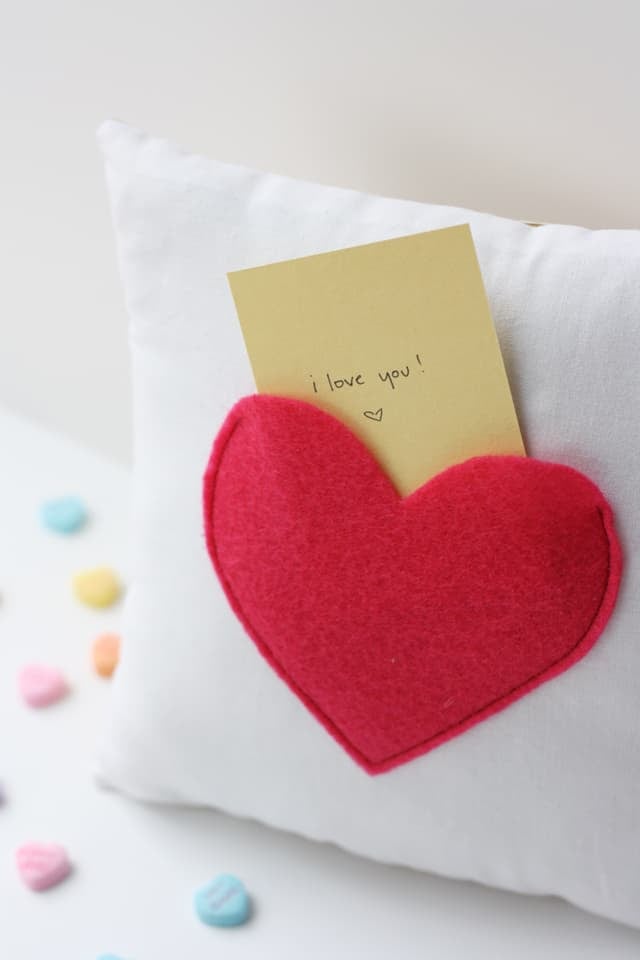 Now you're ready to write a little message, stick it in the pocket, and tuck your pillow where your Valentine will discover it! See how simple that was?!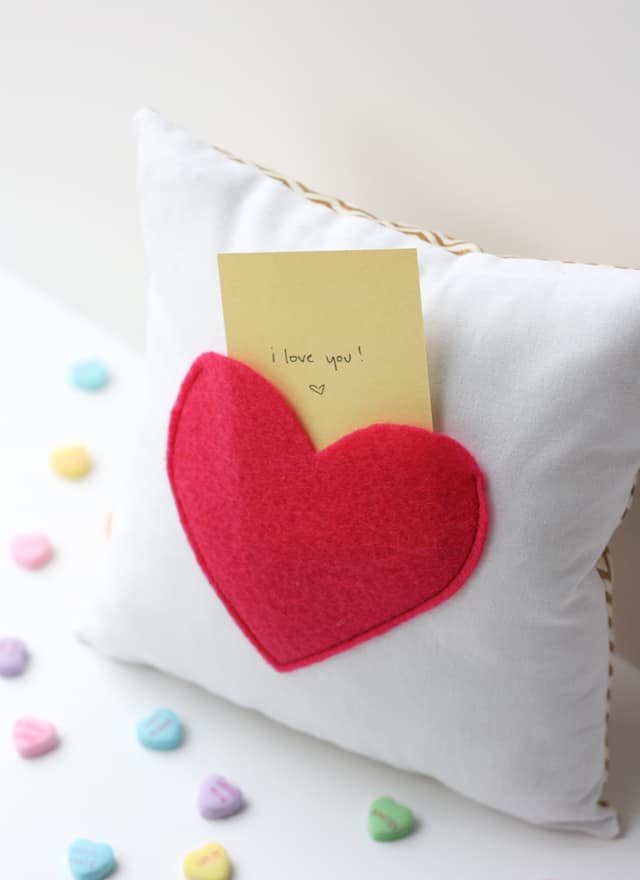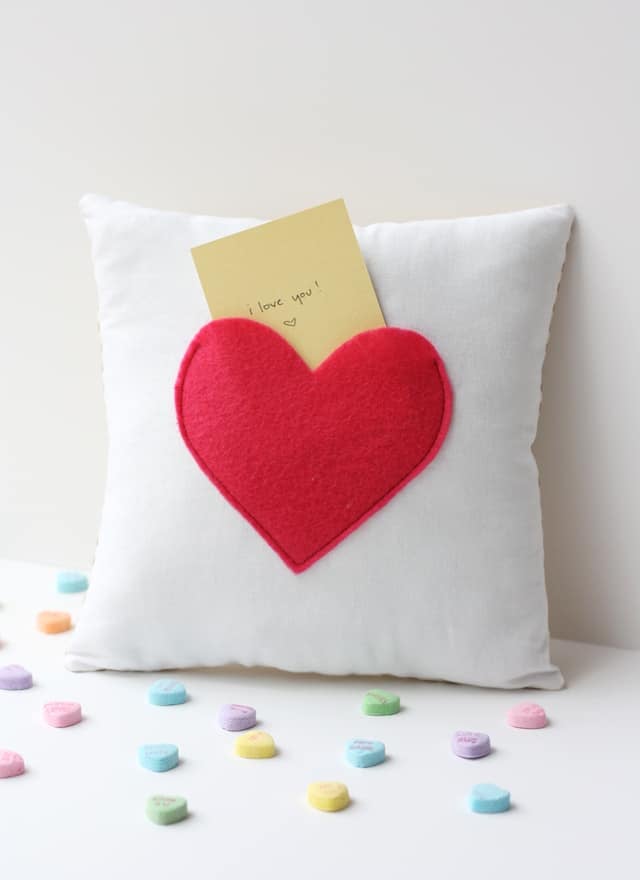 Have fun crafting and I'll see you next month, or back at Michael Ann Made!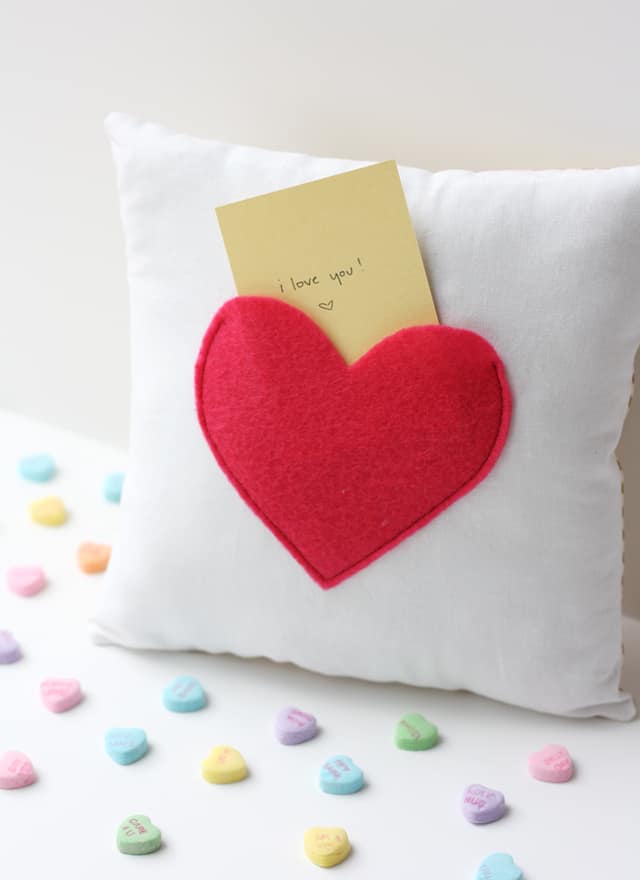 SaveSave