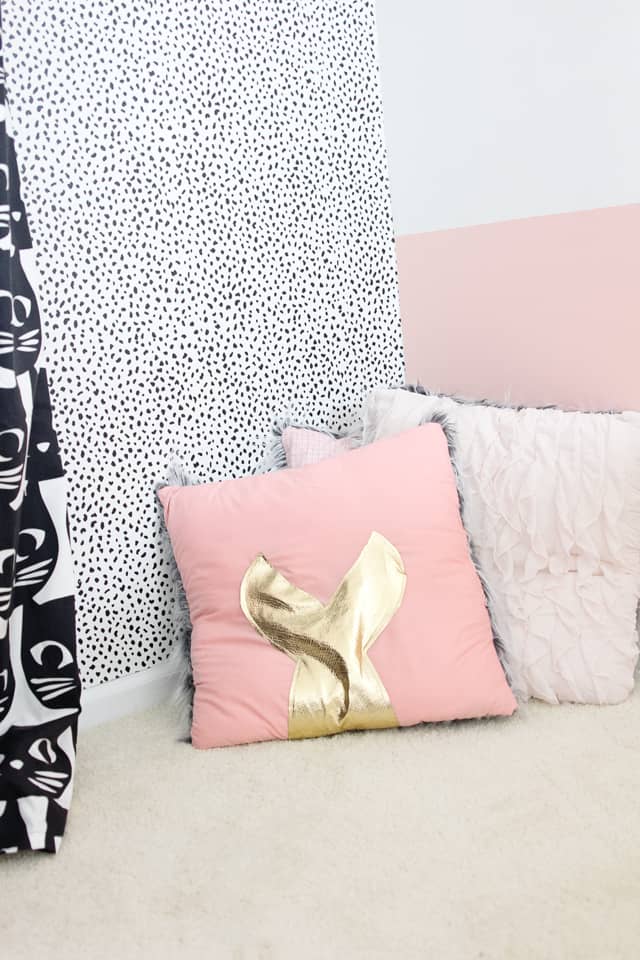 This is my last installment of girls room details! I shared the full girl's room reveal in this post, details of the nursery side and a floral monogram DIY in this post and a tutorial for the mermaid blanket in this post. And finally, this post includes a mermaid tail pillow template that you can use on any pillow cover (even a store-bought one!).
Download the template from the link below, cut it out in gold pleather and sew it to your pillow front!
mermaid tail pillow template download
You can finish the pillow using any pillow tutorial. I recommend backing it in faux fur because it is so cozy for a book nook! I used this Grey Frosted Faux Fur from Amazon!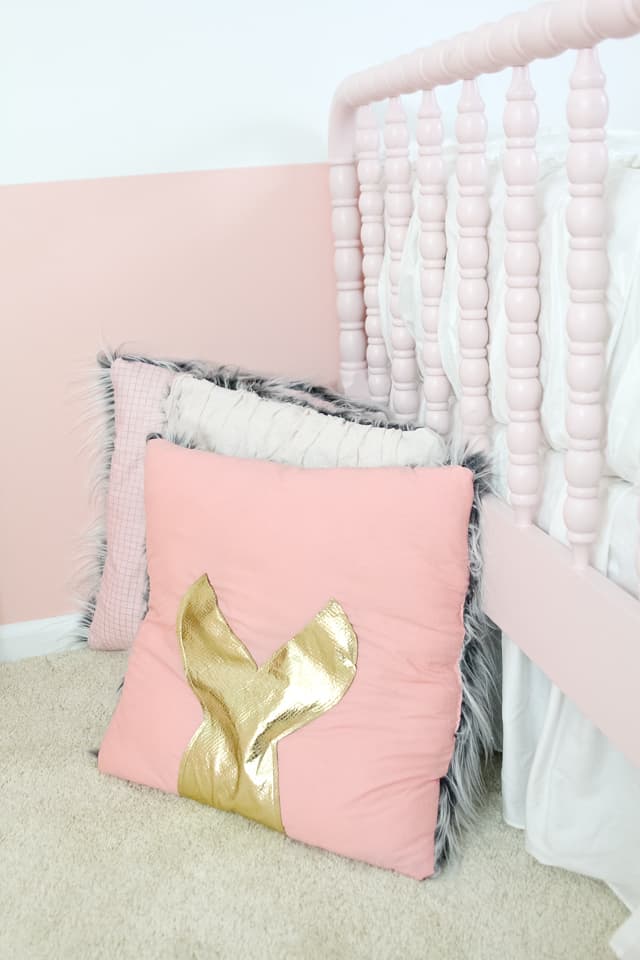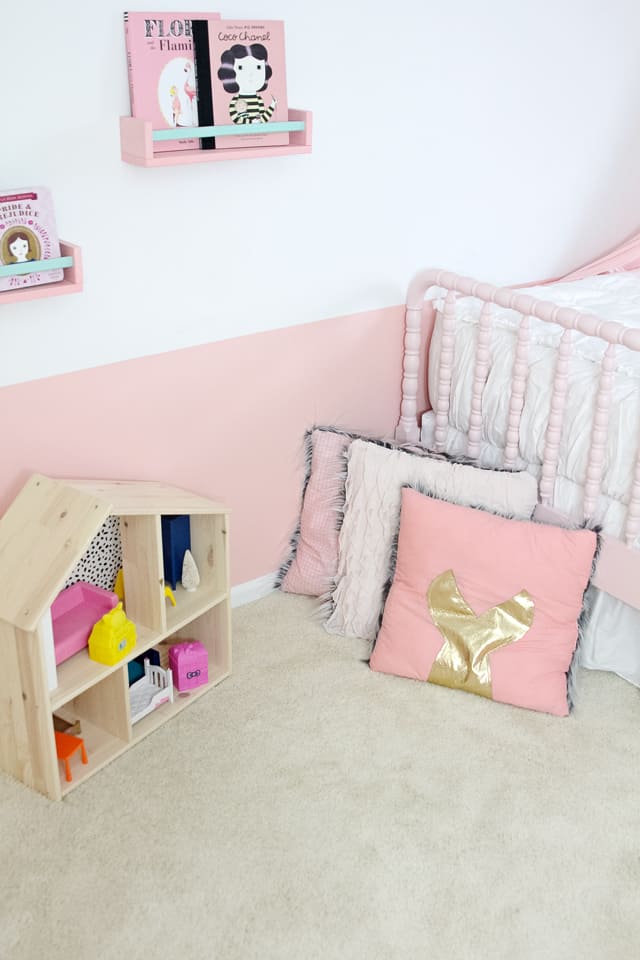 This wallpaper is from Chasing Paper! It's 100% removable, peel-and-stick wallpaper! It's totally amazing stuff and was really easy to install. I wanted a bold statement wall in this otherwise feminine and soft room, so the black and white speckle wallpaper was just what I needed! Each panel of wallpaper covers 8 square feet. I needed about 10 to cover my wall. I used a basic X-acto knife to cut out the space for the window and trim it at the bottom. I've never wallpapered before (traditional or vinyl!) and it was a fun experience. I used a little scrap to wallpaper the top floor of the dollhouse, too!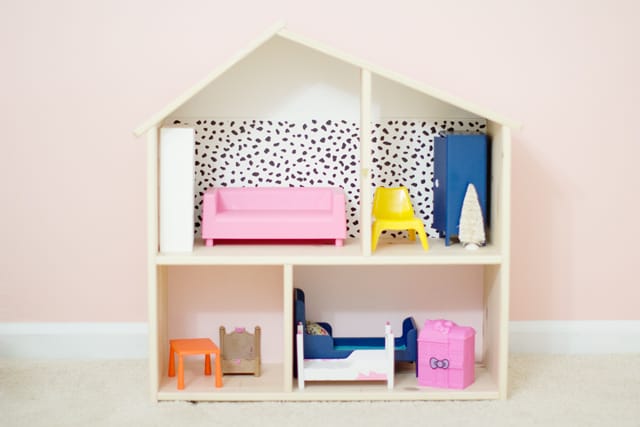 It's also so pretty as a backdrop for photos!