I'm excited to share this DIY floral monogram letter with you today along with a little peek at the girl's room!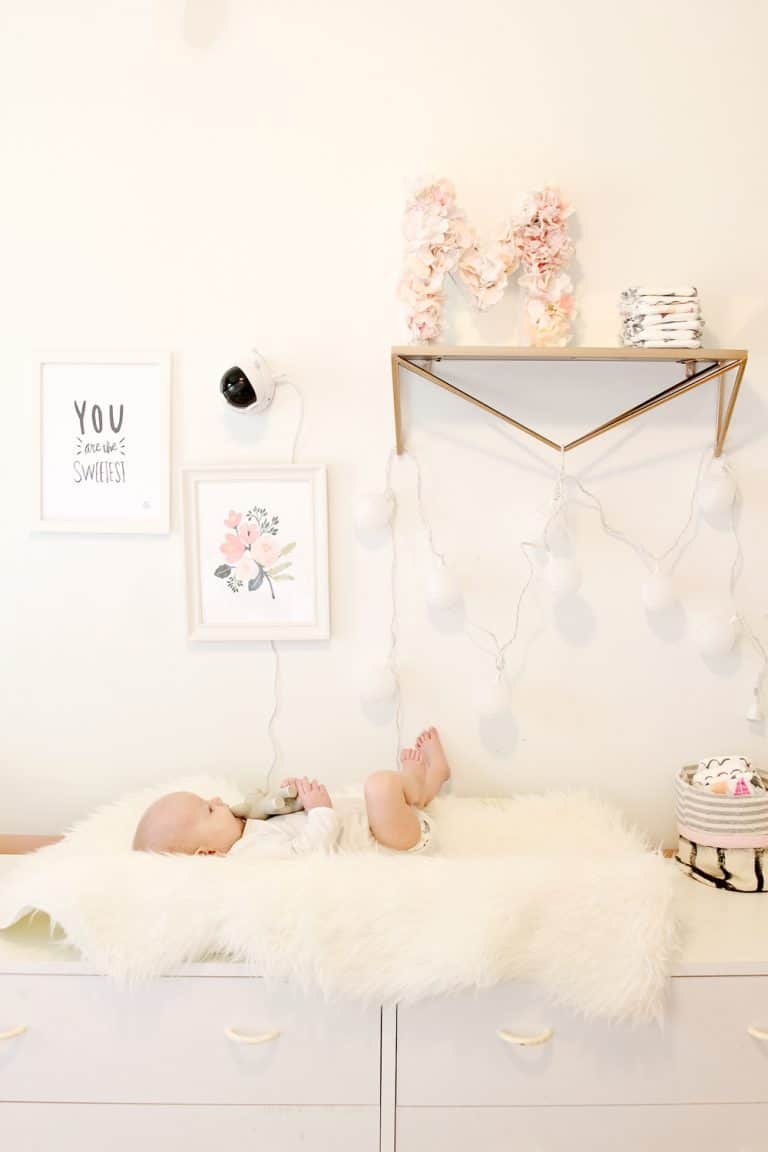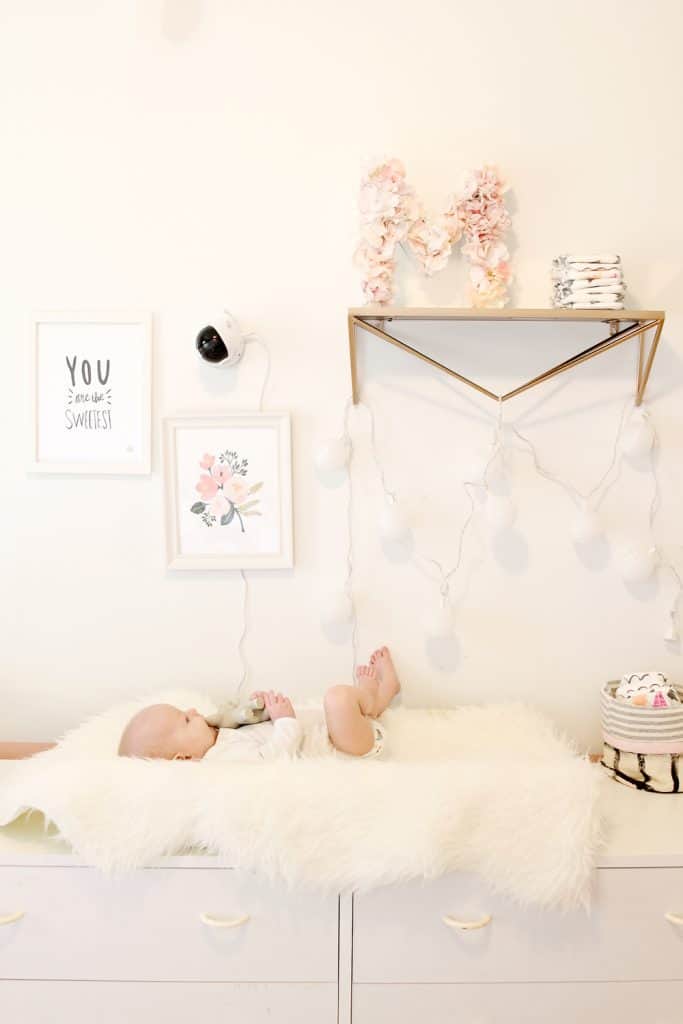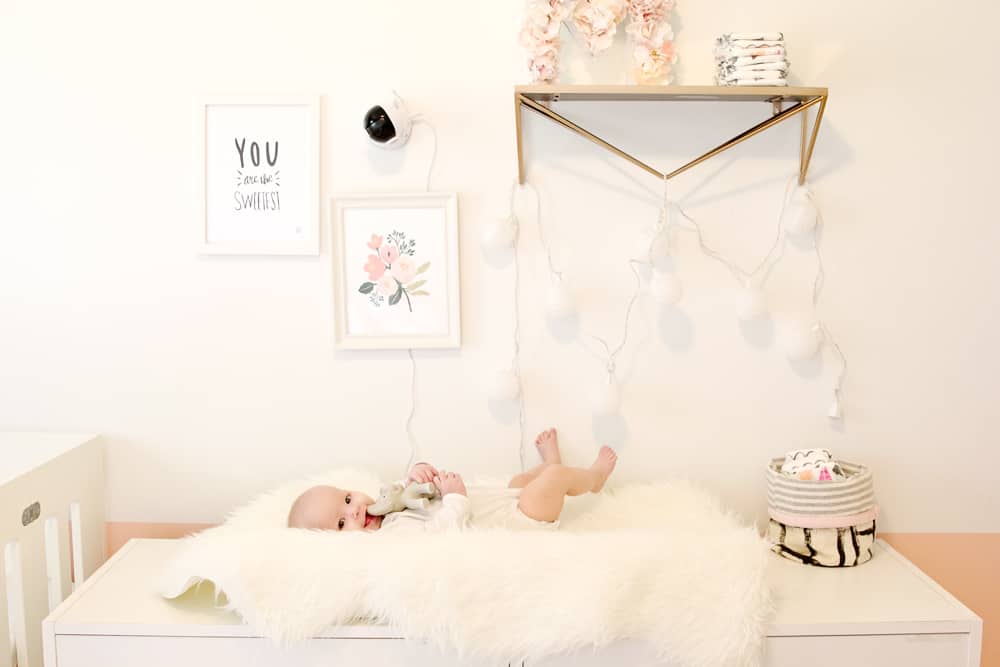 I have been working hard on this room for the last few weeks! I mentioned a little bit about it on my instagram account with a few little details. I decided to give my older daughter a big project to work on with me since she's been having such a hard time being a new big sister.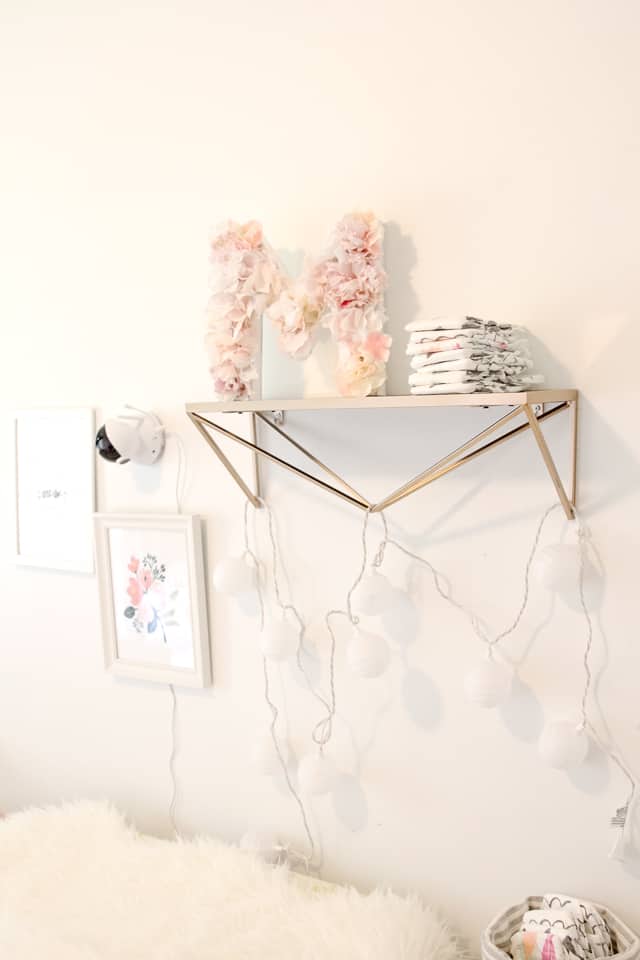 She was SO excited for the new baby, her little sister, that I didn't expect the behavior backlash that we've dealt with. It's so hard watching her feel so displaced!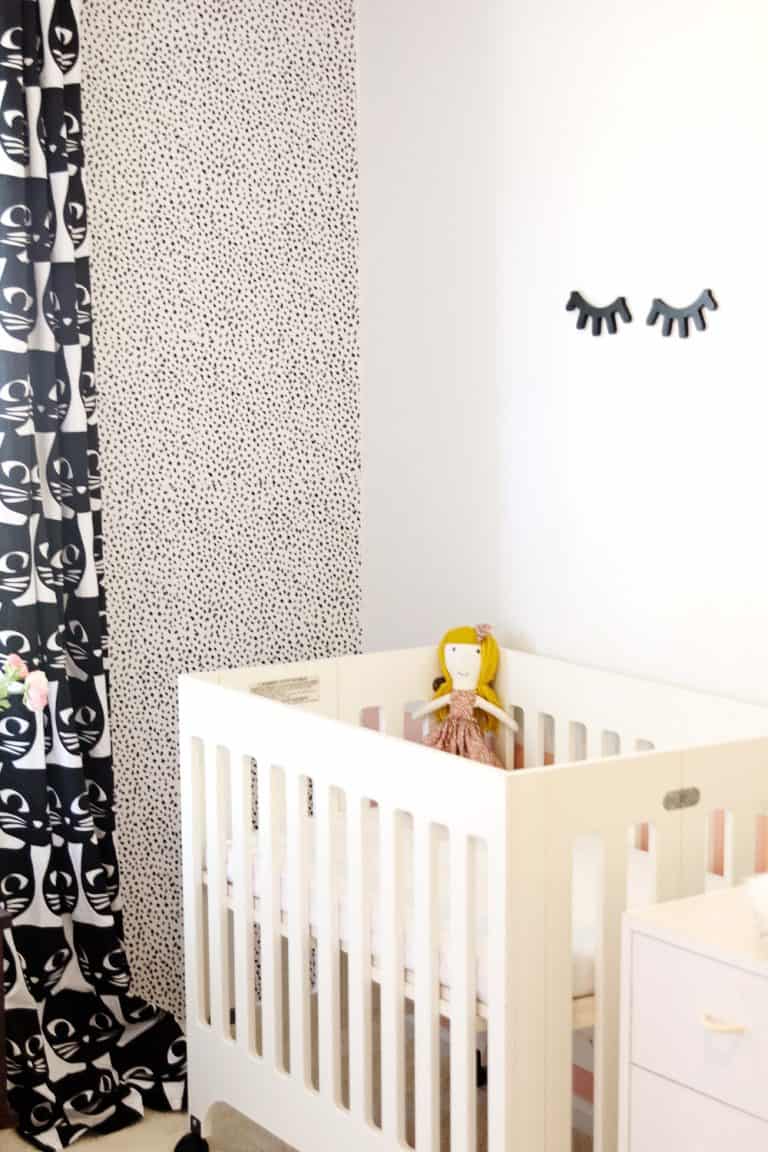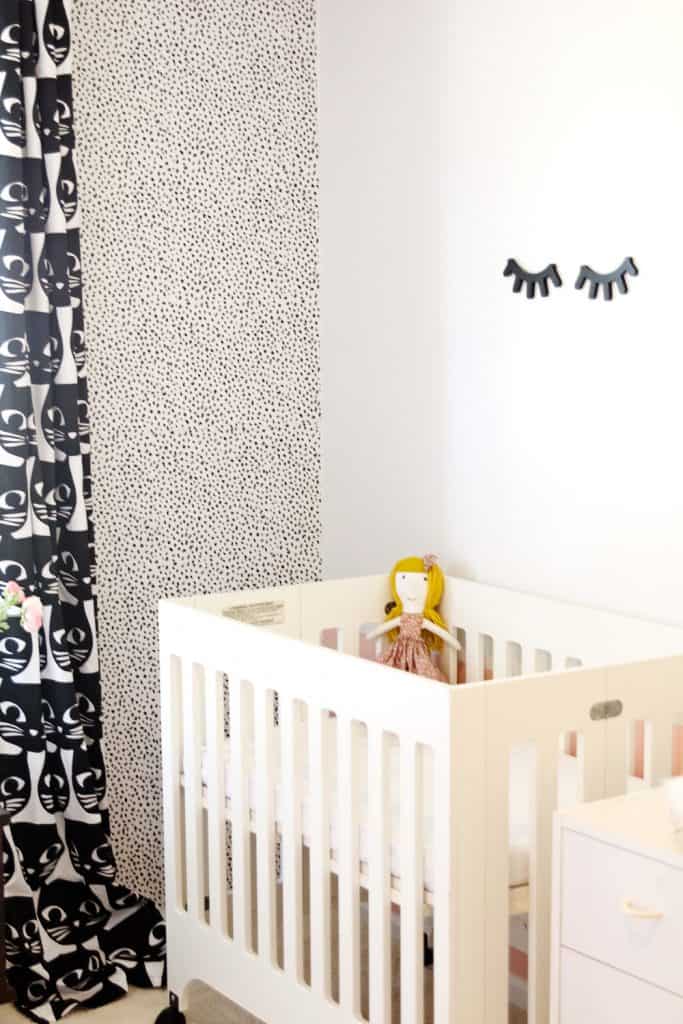 I felt helpless for a while, although I knew it would pass, working on this room together has definitely helped it pass a little quicker. It's fun to be able to plan the room together, picking out items on my phone while I nurse the baby, etc. Turning the focus back on her while I'm nursing or changing diapers has given her the boost she needed. Fingers crossed it keeps working!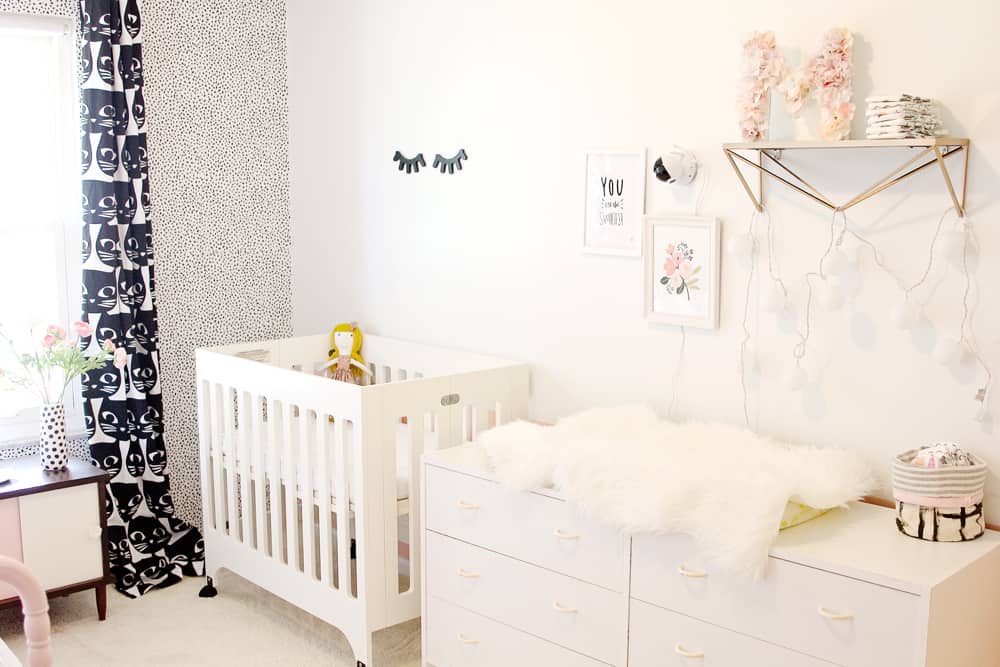 This is going to be the girls' room, I'm just showing you one side today! The nursery side! Although Mae still sleeps in our room at night, I've been transitioning her into her room for nap times. She sleeps so much better in her own bed versus the swing or rocker.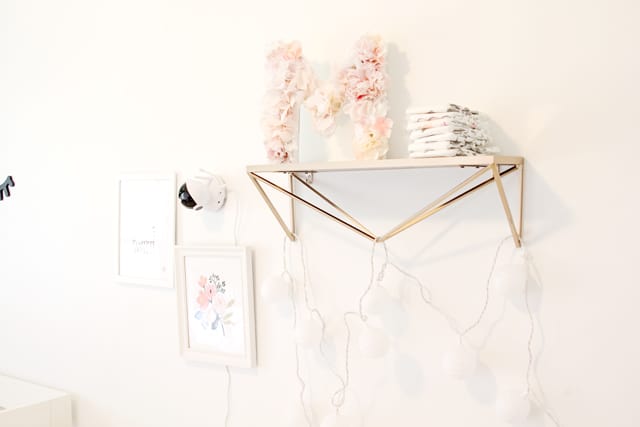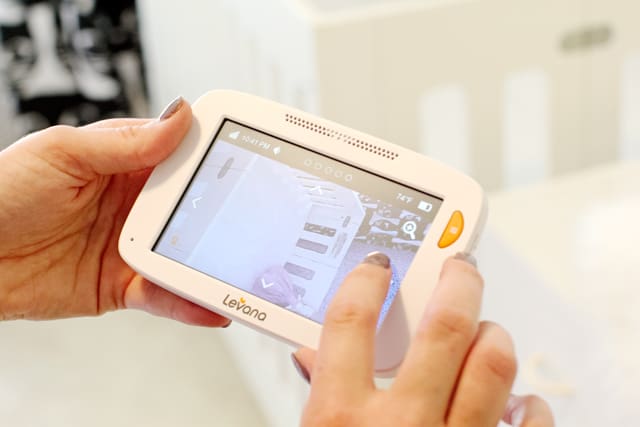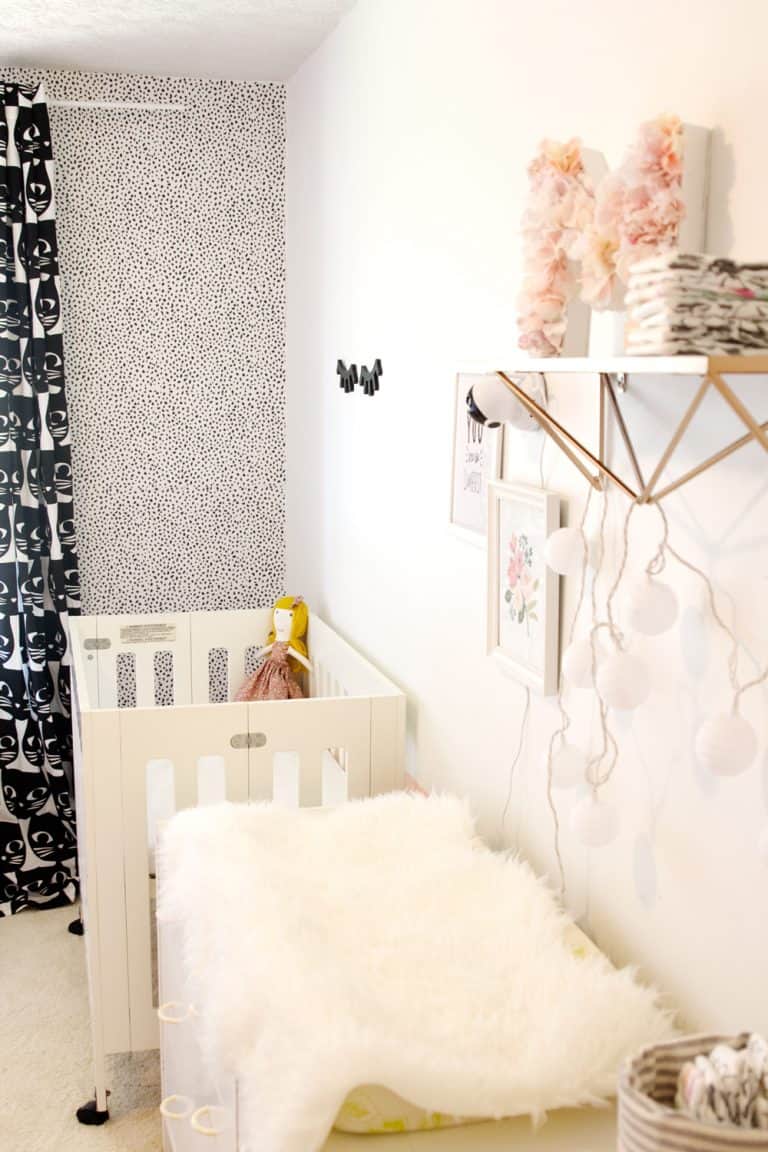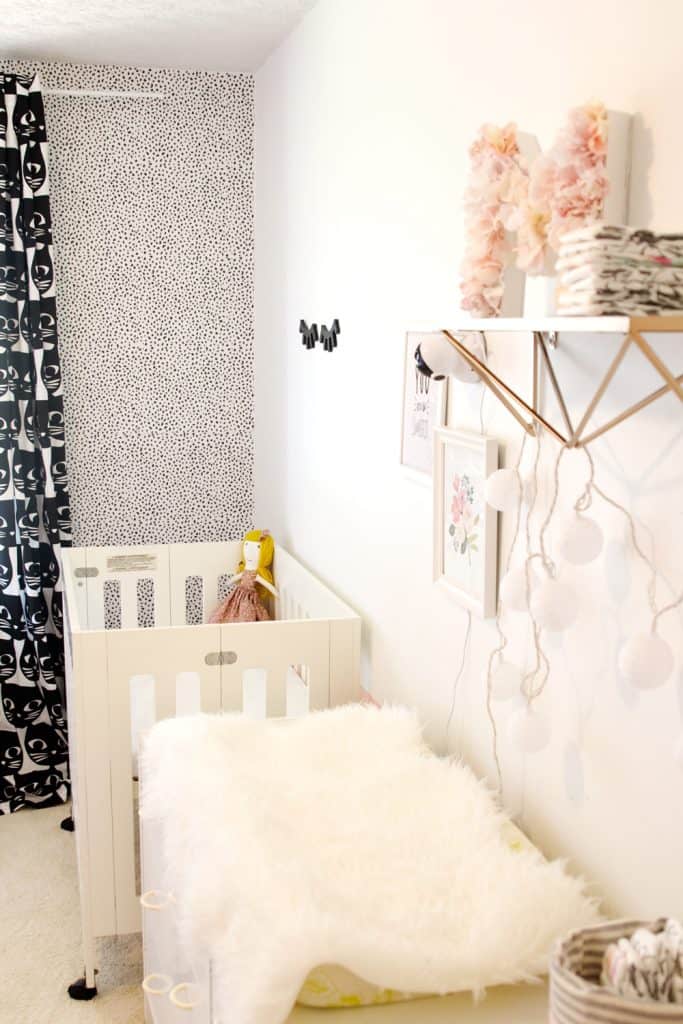 And here's one project I got done during a nap time! This DIY floral monogram is one of my favorite parts of this room so far. It's simple to make and easy to customize!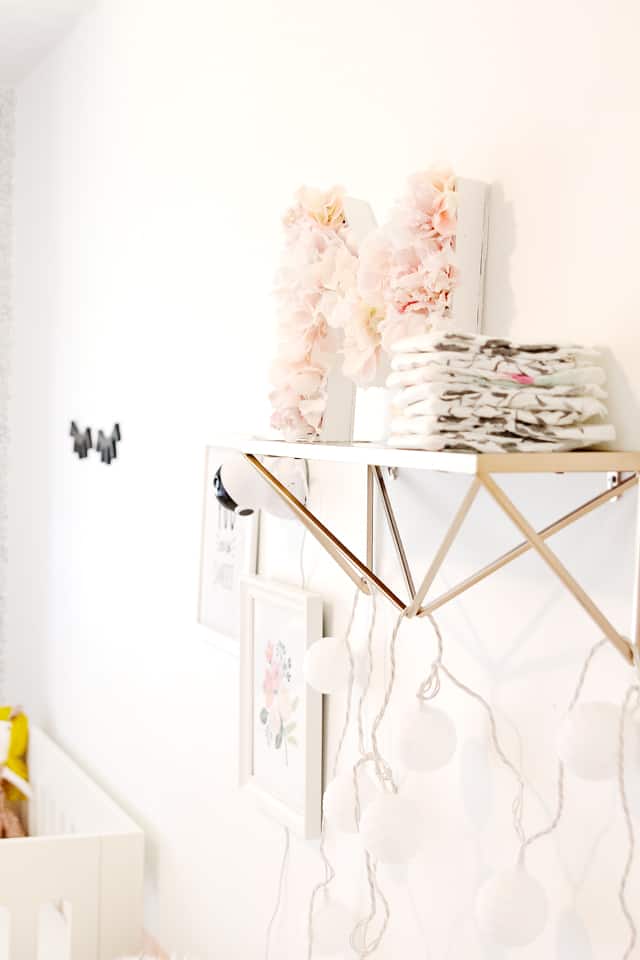 This is a great project for any nursery theme! Use different colored flowers to make your own look!
DIY Floral Monogram Materials
Monogram Letter Instructions
Step 1: Print out your letter of choice in your font of choice. I used the free font REVOLUTION in size 1000 pt.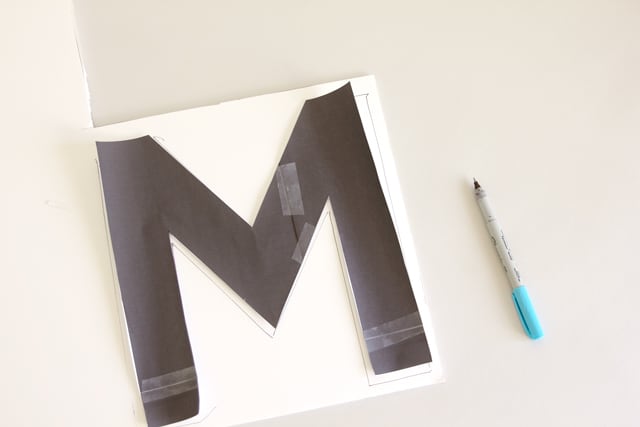 Step 2: Cut the letter out and then trace it onto the foam board.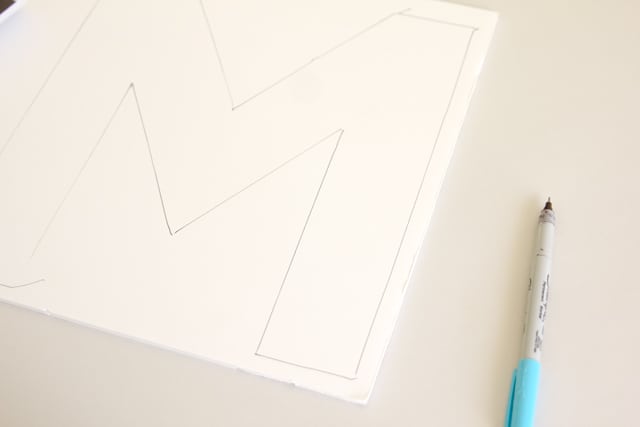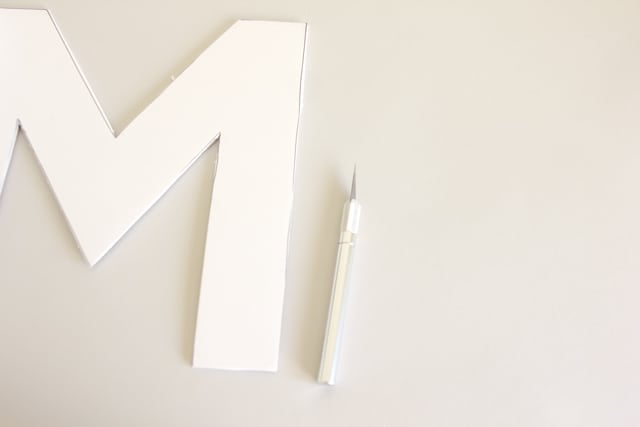 Step 3: Cut out additional strips of foam board 1.5″ tall.
Step 4: Glue the additional strips around the letter to create walls. This will be harder if you have a curved letter, so just use smaller pieces or bend the strips as you glue. This doesn't have to be perfect since the flowers will cover the edges.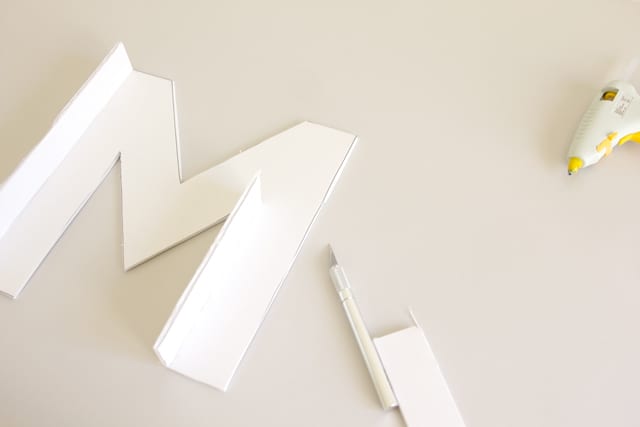 Step 5: Fill in the letter with floral foam. Glue the foam to the back of the letter.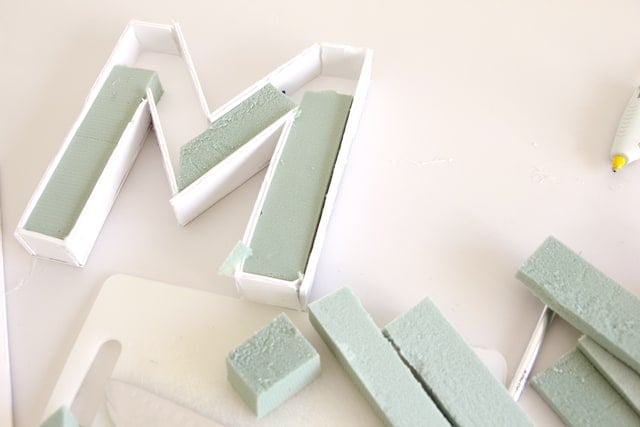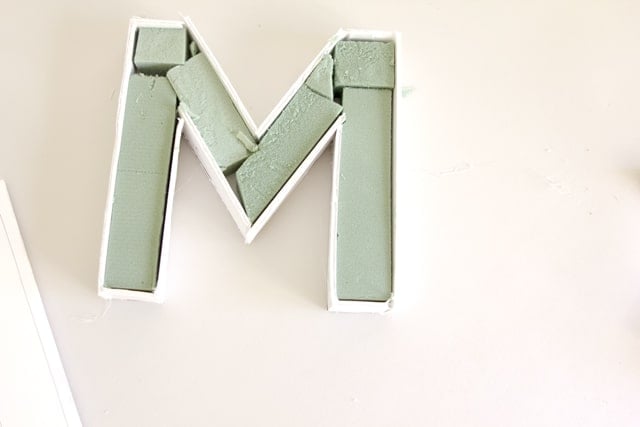 Step 6: Cut up the flowers and stick them into the foam. Use hot glue to secure.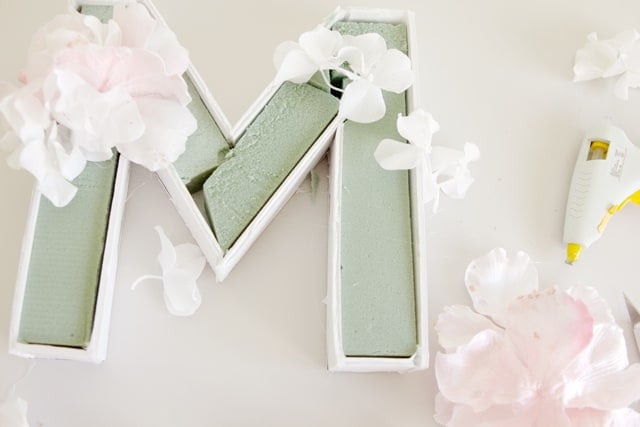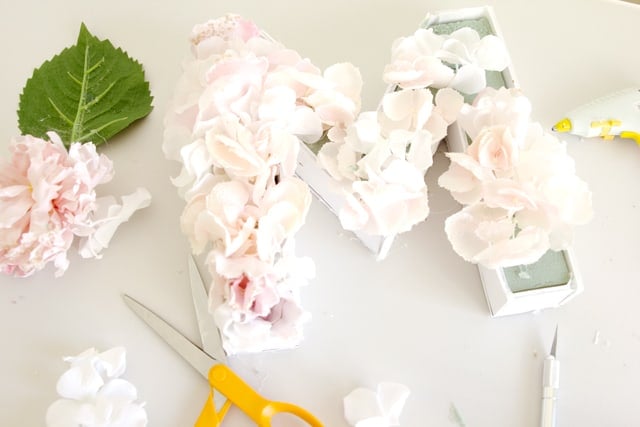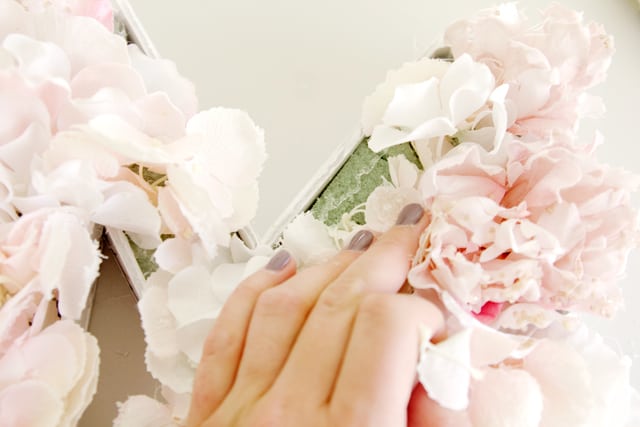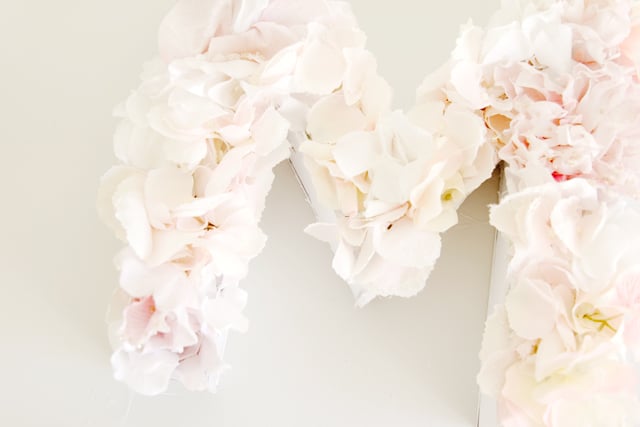 And that's it! This bright happy letter will add a punch to your wall!
Check out my video for a quick video tour of the nursery and my 4 MUST-HAVES!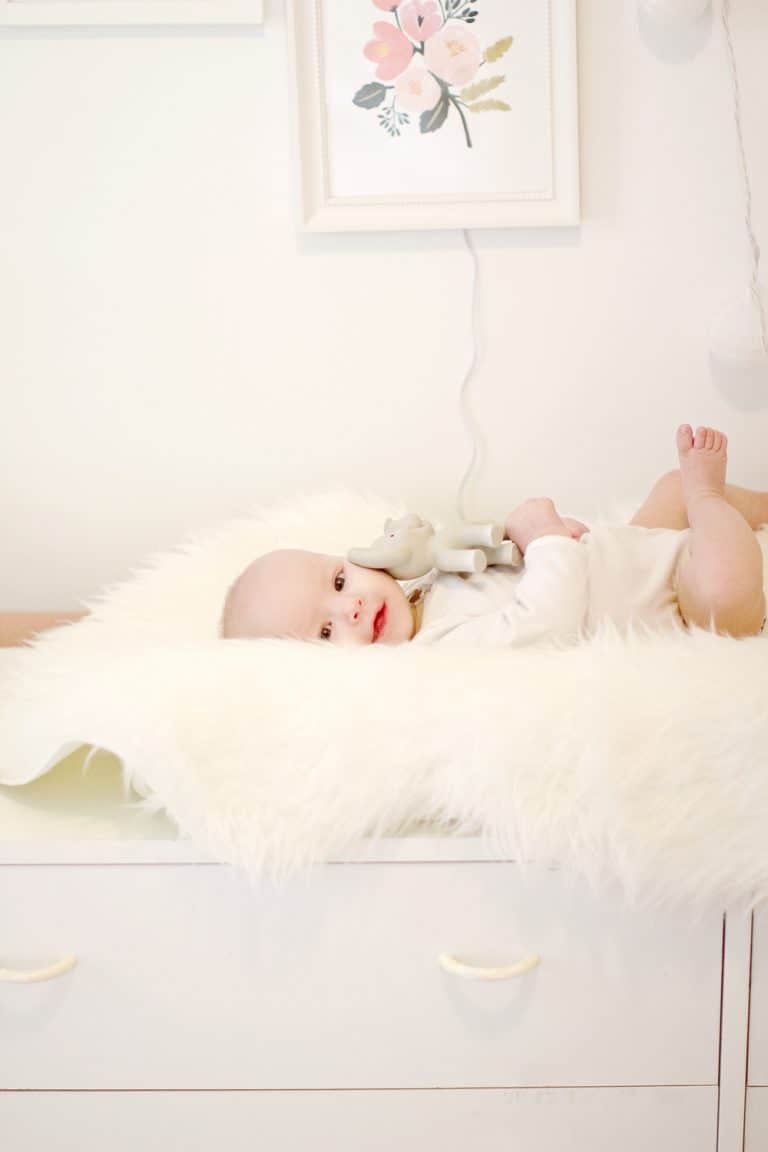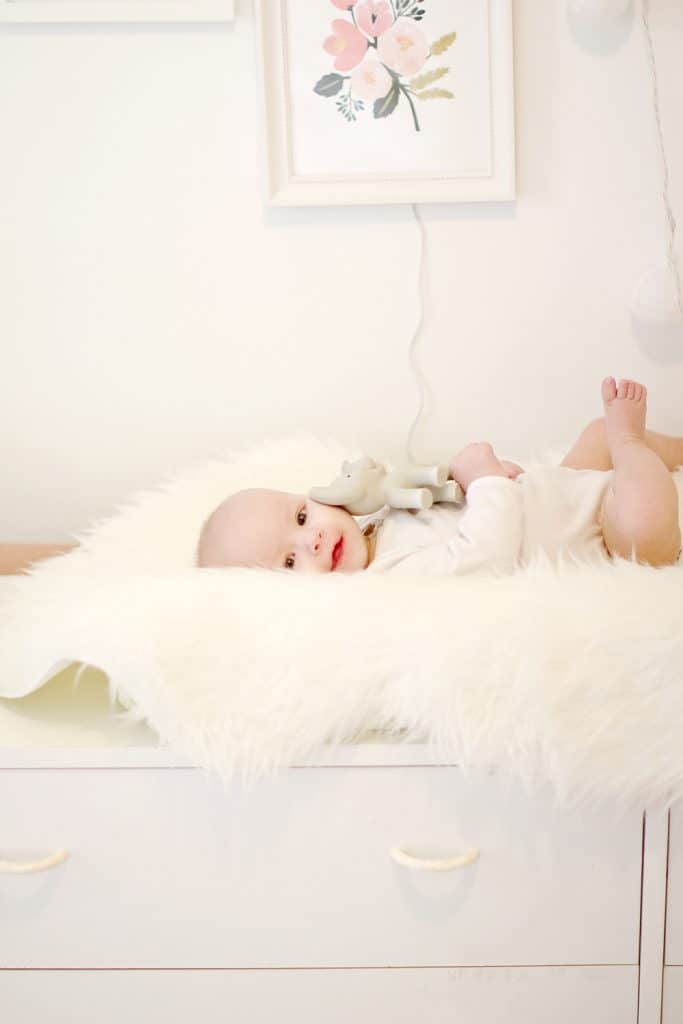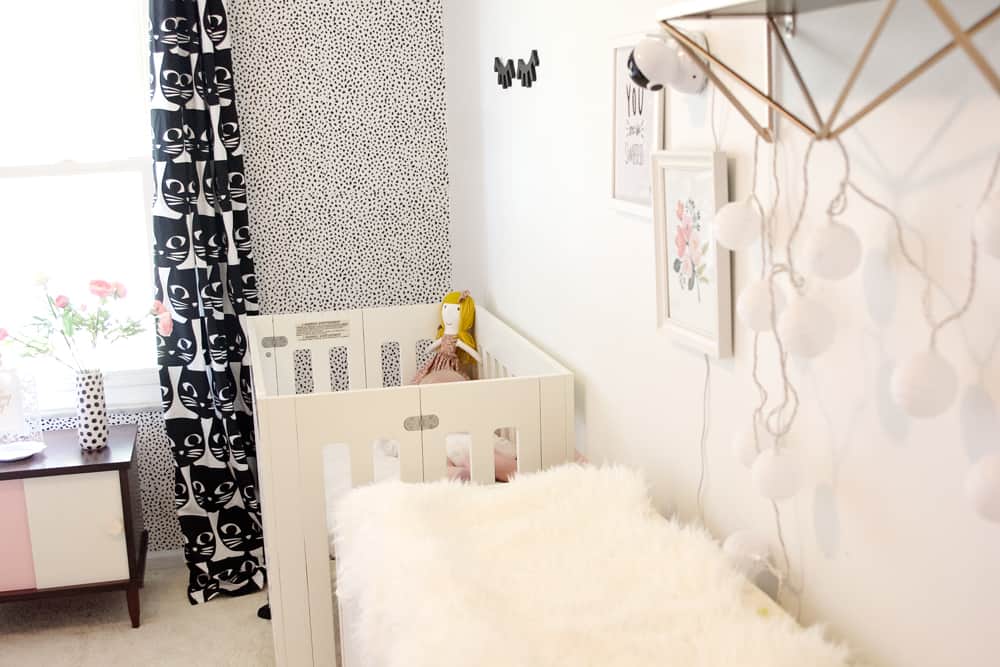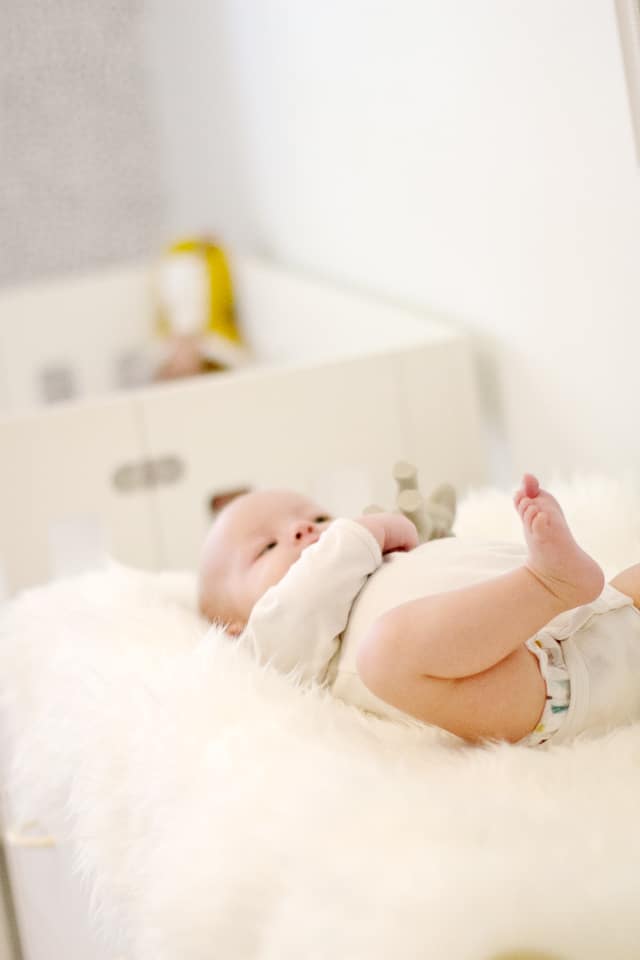 Nursery Sources:
Rifle Paper Co Floral Print
Shelf, Hobby Lobby
Diapers: c/o Parasol Co "SEEKATESEW" for 20% off
Sheepskin rug: IKEA
Monitor: c/o Levana
You are the Sweetest print: c/o Hi Kids Co
String Lights: Similar
Sleepy Eyelash Wall Decor
Doll, project from my upcoming book: See Kate Sew
Wallpaper: Speckle c/o Chasing Paper Co
Curtains: Ikea Black Cats Faces