I'm so excited to release the Ice Cream Soda Apron sewing pattern as this month's Mystery Pattern of the Month! Each month the Mystery pattern from Pattern of the Month will be a fun surprise – it could be anything! And this month is Mommy and Me aprons, just in time for holiday baking!
Read all about Pattern of the Month and the different options in this post! You can sign up for as low as $8 and cancel anytime. It's a great way to keep your SEW-JO (sewing mojo!) going!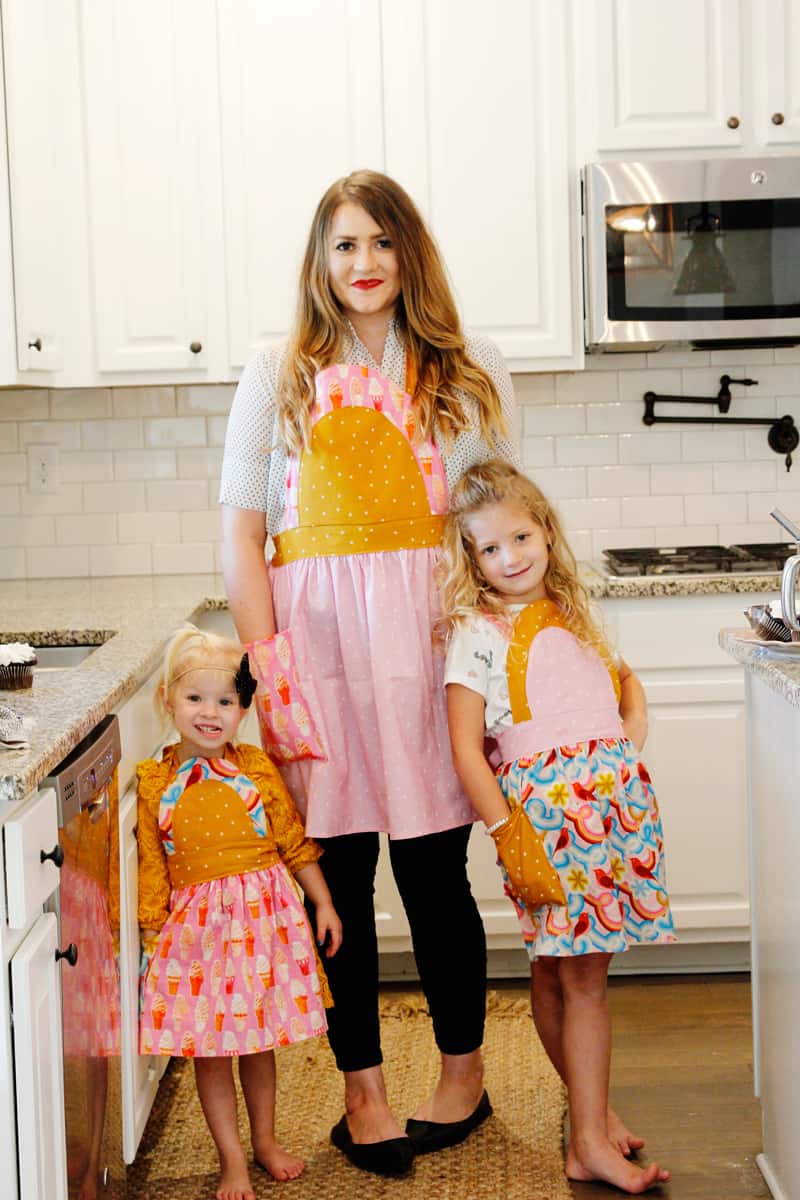 My girls totally squealed with they saw these cute aprons! And they loved wearing them to bake! It was so fun to design an apron sewing pattern that works for kids and adults!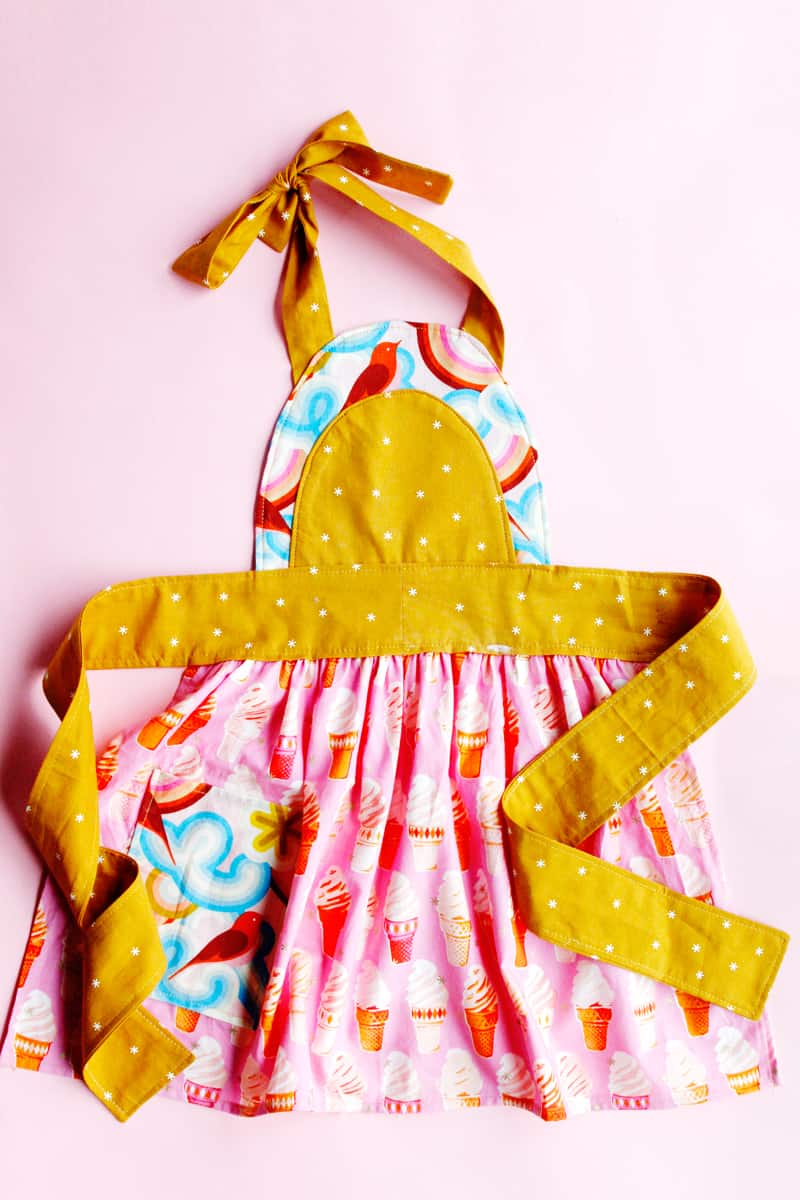 This fabric totally inspired the Ice Cream Soda name and it reminds me of my jump-roping days! These fabrics are from Ruby Star Society's new line!
Ice Cream Soda Apron Fabrics:
–Social Metallic Bubblegum Pink Ice Cream (affiliate links!)
–Spark Butterscotch Yardage
–Social Peony Good Morning
–Spark Peony Yardage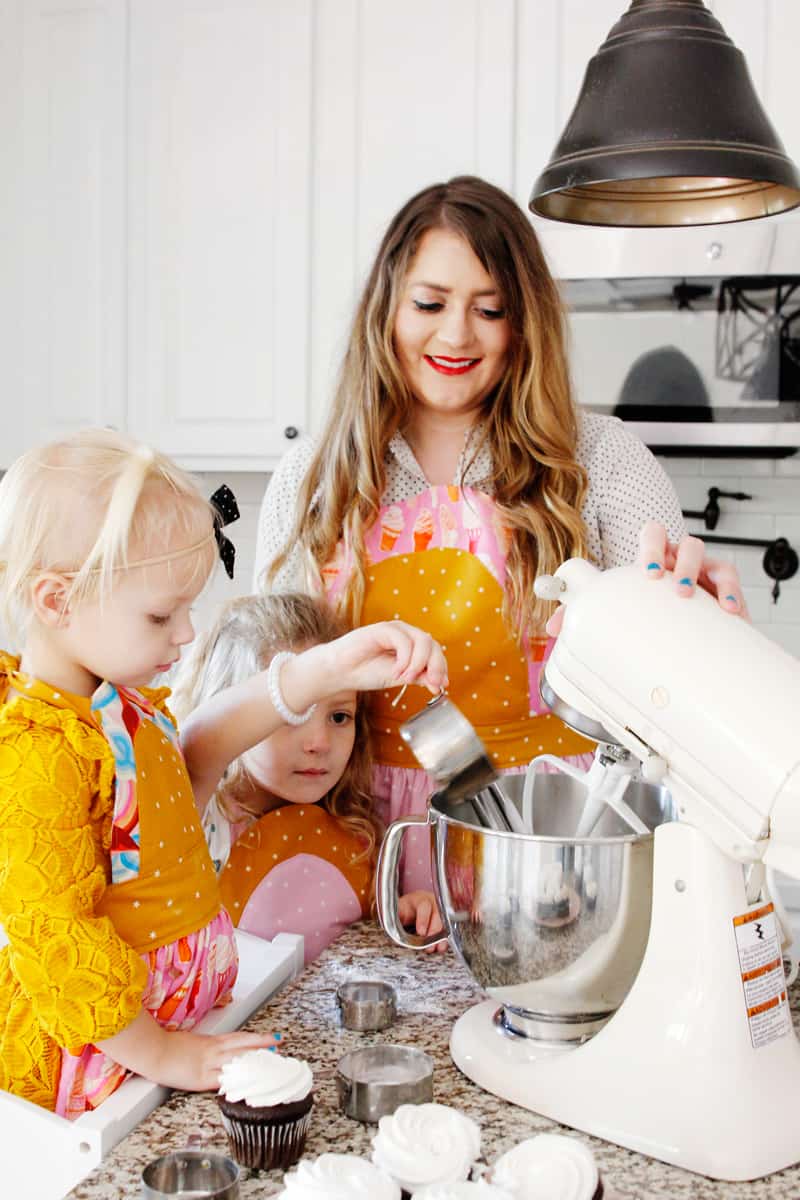 The apron's bodice has rainbow vibes and you can add a pocket if you want! The pattern calls for 3 fabrics, so you can mix and match from your stash!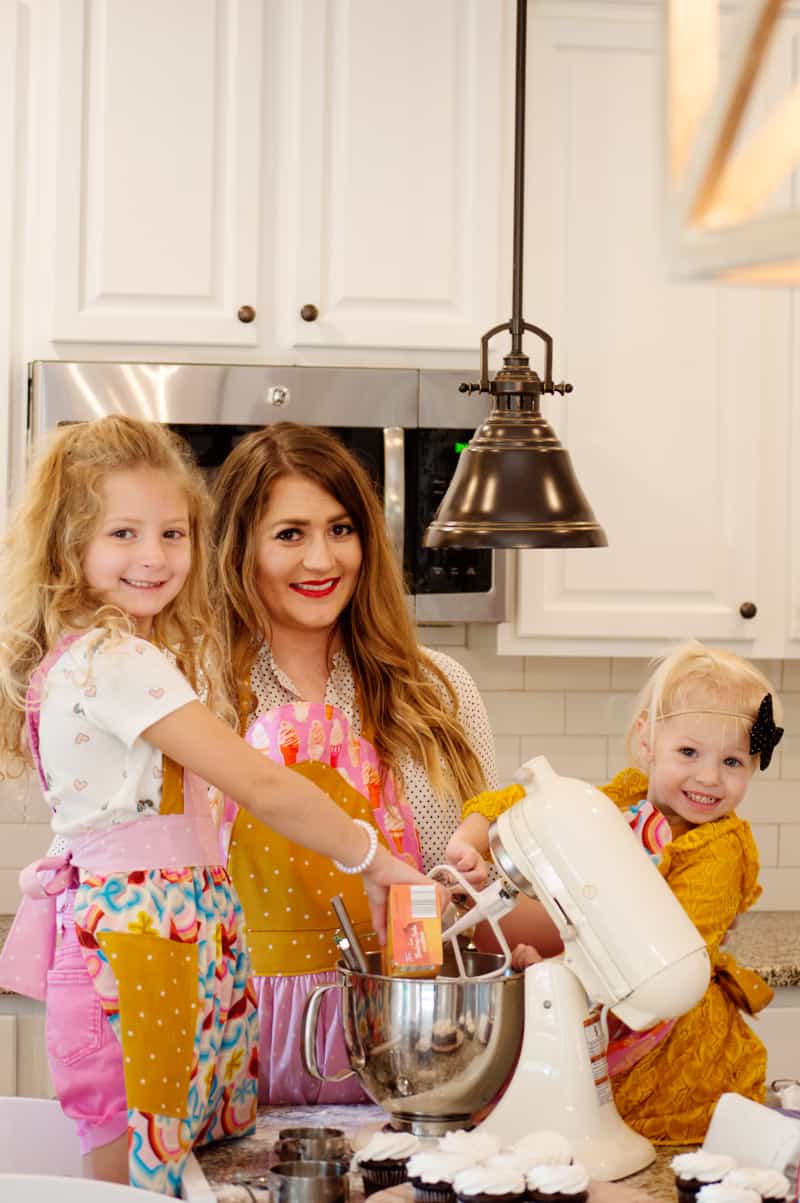 Aprons are fun and fast to sew and also make great gifts! This pattern includes 5 sizes, 3 for girls (2-10) and 2 sizes for women!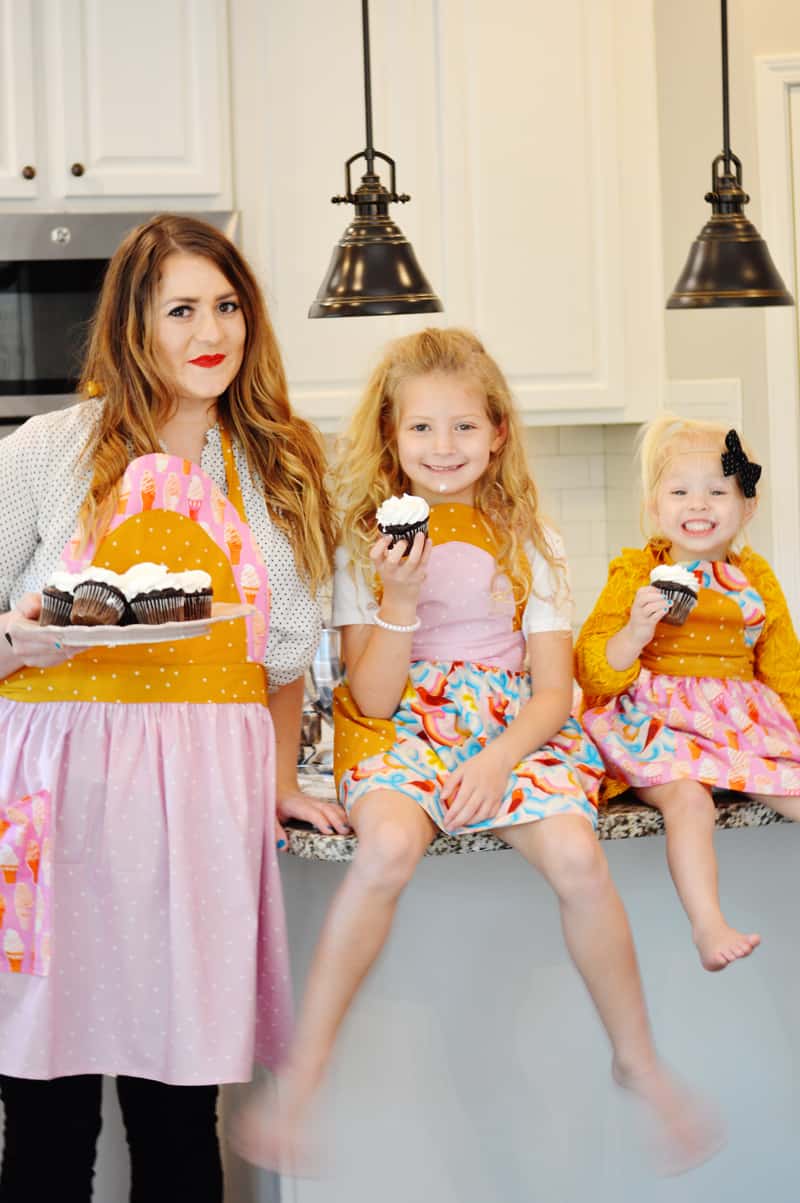 Sign up for the Pattern of the Month Platinum Subscription, or just sign up for the Mystery Pattern of the Month to get this pattern RIGHT NOW!