{knocked off the runway}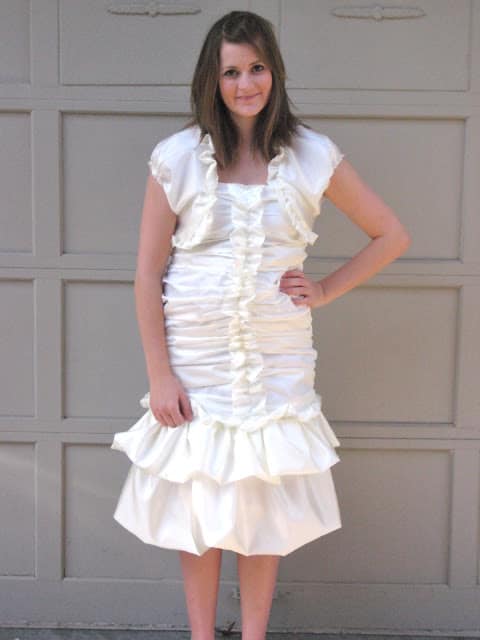 I'm in love with dresses. Expensive ones. (Actually I like most expensive things.) So when I saw that Abby at Sew Much Ado was hosting a Copycat Challenge, my fingers went straight for the toolbar and typed in "Oscar de la Renta."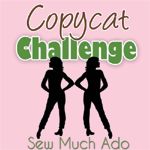 I often browse his recent wedding collections even though I don't need a wedding dress (I'm happily married to a keeper). But there is just so much passion in a wedding dress that can't be found in any other piece of clothing. A "one time, best day of my life, look-like-a-million-bucks" kind of a dress always has the best details and the most intricacy. Especially if it's couture. Oscar always fills my imagination with so. much. inspiration.  
I found this dress in his fall 2011 collection with a price tag of $3,290! (Oh yes, gasp!) I love it. I only had about a week to do it- which is perfect, I work best under pressure. So I lined up some babysitters (thanks in-laws!) and went to work (and only pulled one almost-all-nighter!)
Exaggerated ruffles, intricate ruching and luscious taffeta.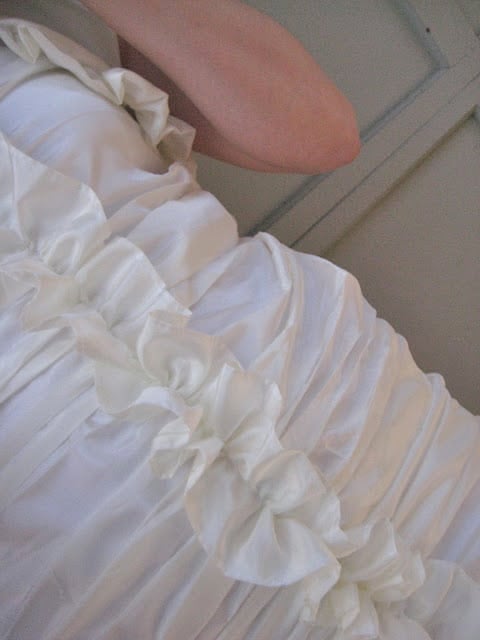 I made it in ivory instead of white so I can maybe get away with wearing it an not looking like a bride (even though ivory is totally in for brides). It is a perfect excuse for a special date night. Maybe we'll go to the theater or a ballet or some other appropriate setting. Or maybe we'll just go out for a fancy dinner date in May so we'll blend in with the prom-goers. Or maybe I'll just put it on when I feel like playing dress-up.