I got this 
skirt at the thrift store for $1.61! It's a cute skirt as it is, but I wanted to add a little sparkle. I used rhinestones from fashionartprojects.com to make quirky little arrows along the hemline.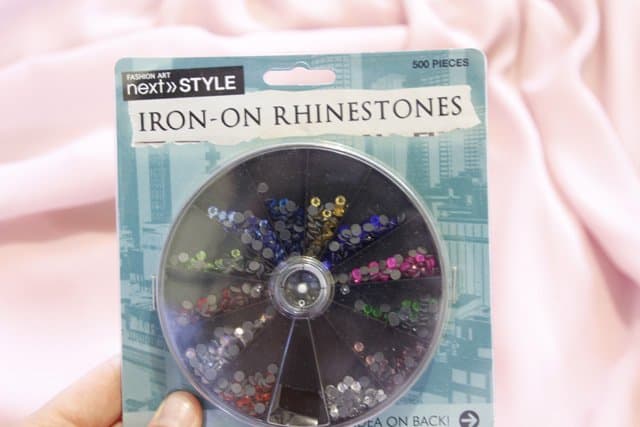 These things are awesome! I got them in a box of goodies sent by Fashion Art Projects to review. I was instantly drawn to them. They iron-on really quickly and easily. It was a super fast project!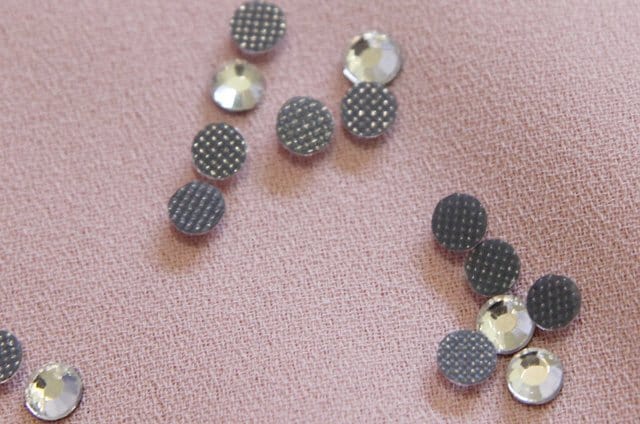 The little rhinestones have a glue side. You just lay them on your fabric glue side down, cover with a press cloth, iron for 15 seconds on each side and DONE!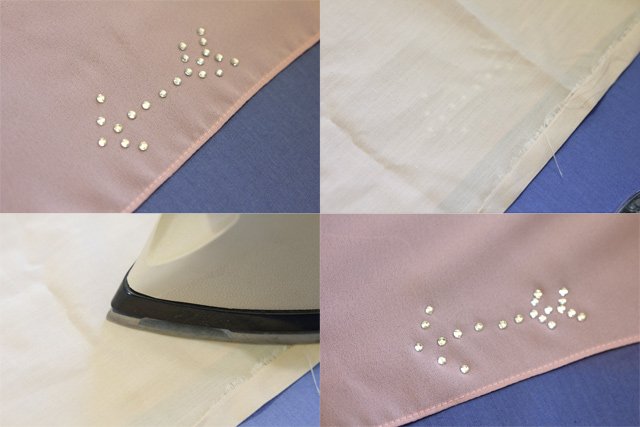 I used lots of different colored rhinestones to give my skirt more interest!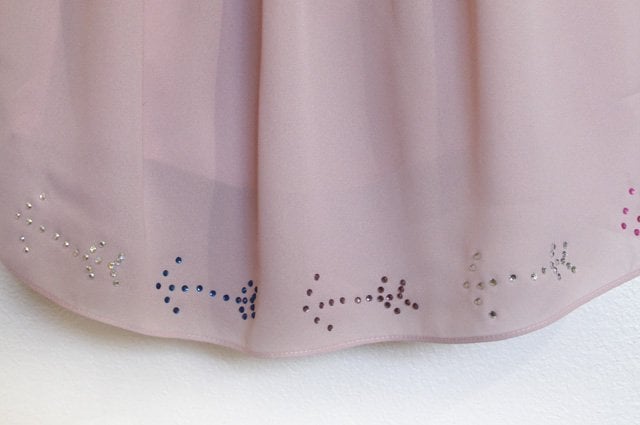 The skirt is sorta a weird length when worn as a skirt, it hits above the ankle. I could have adjusted that but it totally works as a dress with a shirt underneath and a belt! Really I was too excited to iron rhinestones on it to fix the length first.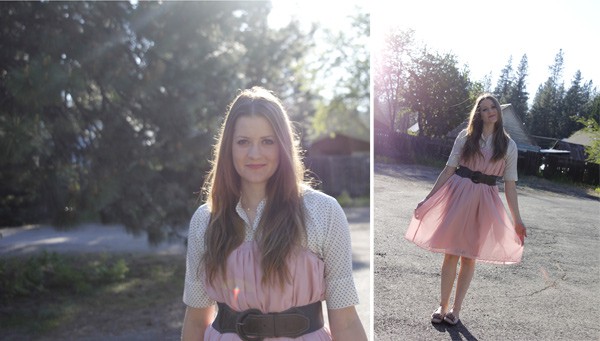 dress: thrifted // shirt: UO // shoes: target // belt: boutique