After making this short dress fixer slip, I found myself wearing it all the time! It's great to pair it with short dresses or long tunics or even skirts with big slits. All of those outfits I used to wear with one hand pulling my skirt down, are now carefree and extra cute, too. So I made another one, this time with an old skirt and lace ruffles. It sorta looks like a petticoat and instantly makes short dresses longer! You can even wear it as a stand-alone skirt.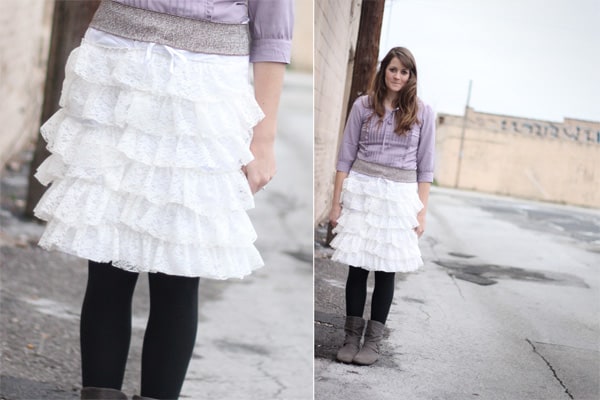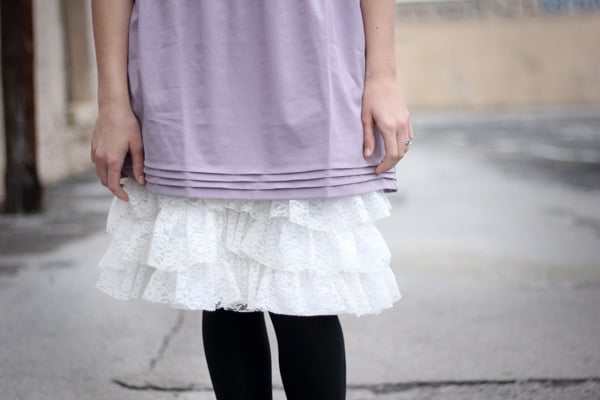 Materials:
an old a-line skirt, or make a basic gathered skirt with a little a-line
1-1.5 yards lace fabric


I used an old white skirt. It's probably 5 years old and I just could never figure out how to wear a white linen skirt with a drawstring waist. It always looks sloppy. As I was sewing the ruffles all over it I found stains, too. So this is a great way to salvage and old skirt that is damaged or you don't really like!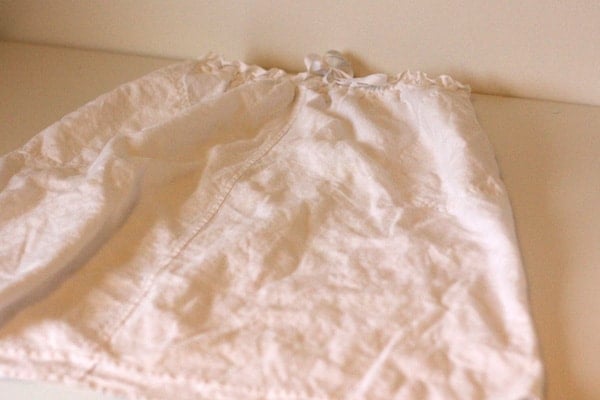 First, cut your lace yardage into 4″strips with a rotary cutter and acrylic ruler. (I use this rotary cutter
 and this acrylic ruler
 with a self-healing mat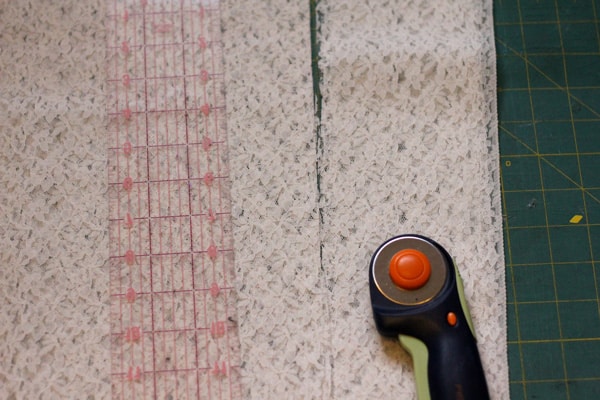 Next, use a ruffler foot to ruffle all of the strips. When you get to the end of one lace strip, layer the next strip on top of the first one, allowing them to overlap and be sewn together. That way, you'll have just one long strip of ruffles. If you don't know what a ruffler foot is, I wrote a post about it, here). You can ruffle the lace manually, but it will take forever.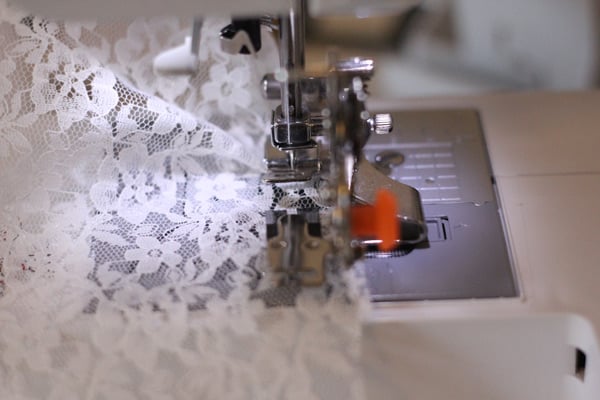 Now you can start pinning the ruffle to the bottom of the skirt. Start on one side of the skirt and pin all the way around. When you get back to where you started, angle the ruffle up and keep going.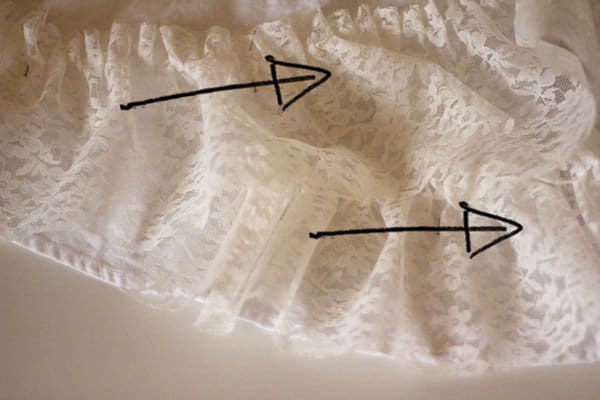 You can start sewing them on with a straight stitch before pinning all the way up if it make it easier. Then keep pinning and sewing until you're at the top!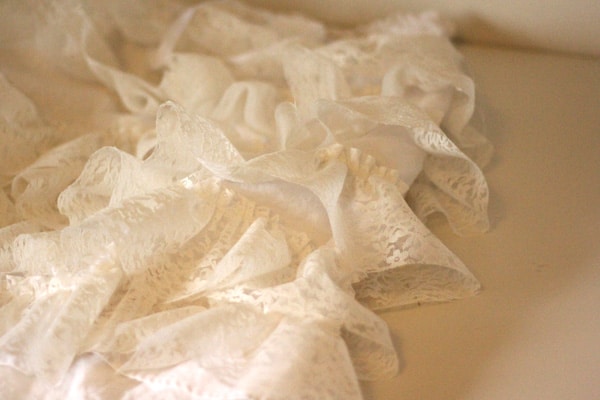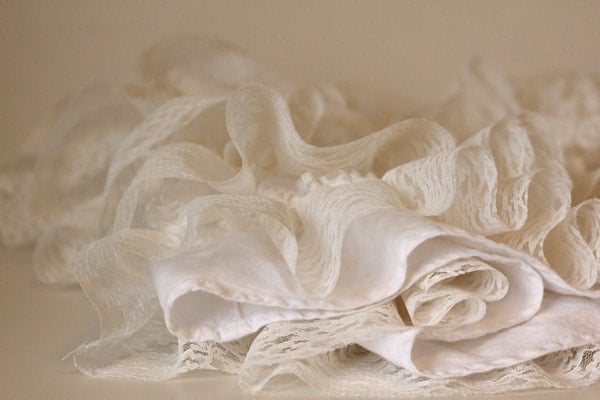 Now you've got a new slip and a new skirt all in one!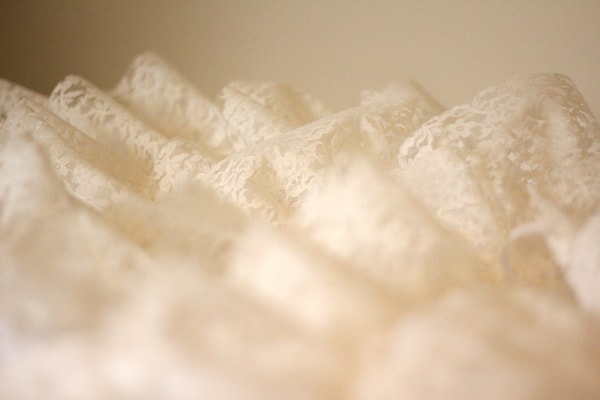 Click here to see more photos in action!


What do you think? Would you wear this as a skirt, too?