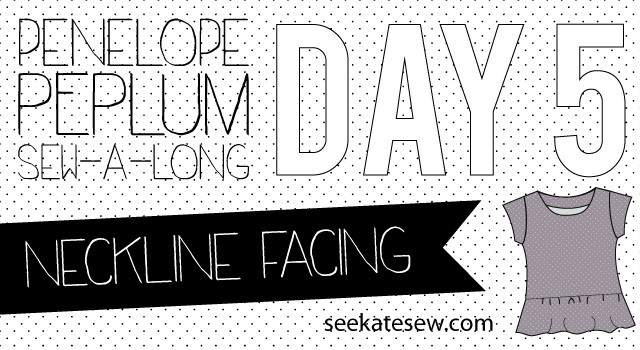 Today in the Penelope Peplum, finish the neckline of your top by following steps 14-20 in the pattern instructions. (This is out of order from the original directions, but the skirt will be tomorrow and then we'll be done!)
Facings are a nice way to finish any neckline. I have a more in-depth tutorial on how to make and sew a facing HERE. We are almost there!
If you missed any days or are just starting, here are the other sew-a-long posts!
Sew-a-long Schedule
Day 1: Find Fabric
Day 2: Print Pattern
Day 3: Cut Fabric
Day 4: Bodice and Sleeves
See you tomorrow!