For this week's sewing 101, let's talk about facing. Facings are so easy to make and give your garment a professional finish, without a full lining. Of course you can face
and
line a garment, which makes it so nice and fancy on the inside. But facings on their own are more economical and great for keeping clothing lightweight.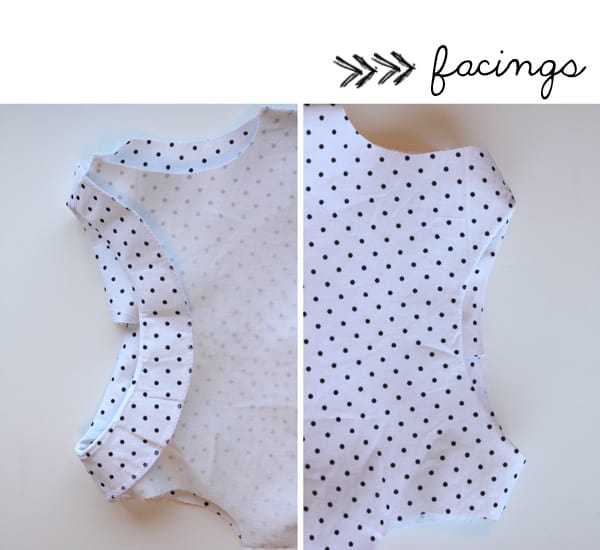 I use facings the most in necklines. There are lots of ways to finish garment necklines, but facings are my favorite, so nice and clean! You can also face the fronts of blouses or coats with button plackets, waistbands and sleeves.
This tutorial is for a neckline facing, but you can apply the same principles to facing any part of your garment.
Lay the scrap over the top of the bodice piece and trace the neckline. Then draw the shoulder and center seams down about 2″. You may have to adjust that measurement depending on the size of clothing you are making. If you're making a baby dress 2″ might be way too much facing.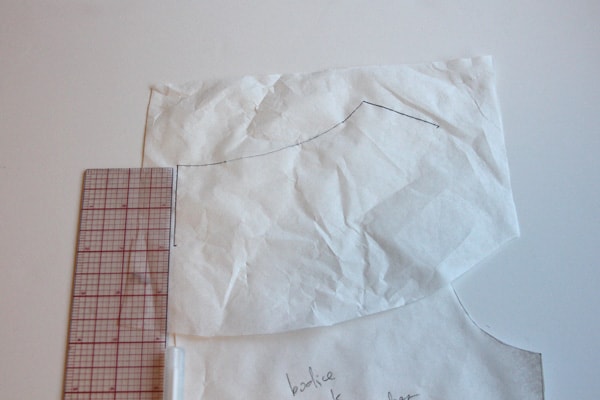 Now, use the same measurement (2″ for this example) and draw dots to mark two inches from the neckline. Since it is curved, this will help us draw an even line for the bottom edge of the facing.
Lots of dots will make it easier!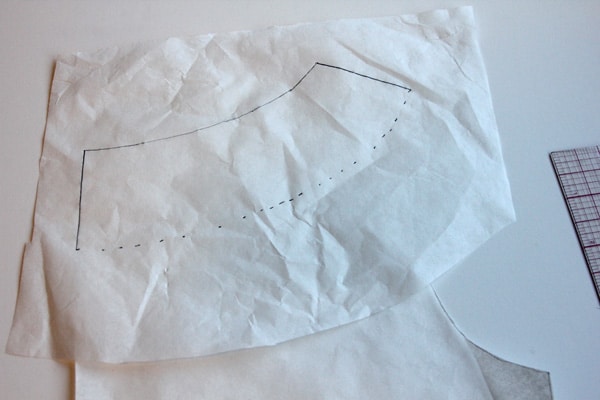 Connect all the dots to complete your pattern piece.
Repeat for the front neckline and cut out your pieces. I like to interface the facings for a little more stability. So do that if you want also. Lay out the pieces how you will sew them together.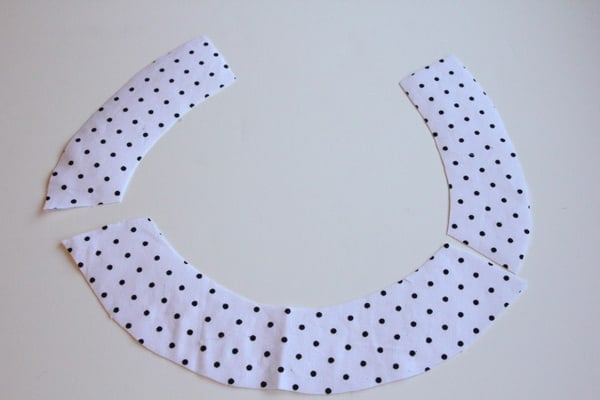 Then pin and sew.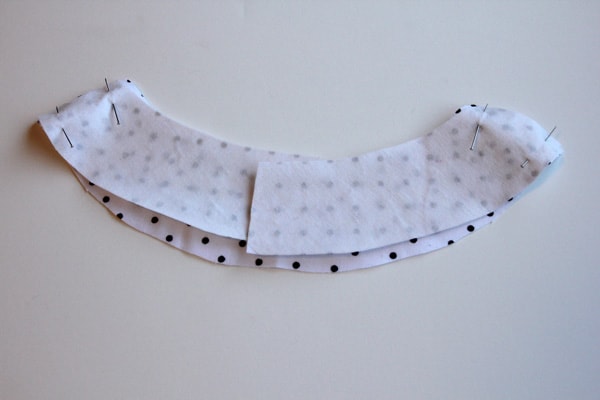 Press the seams open.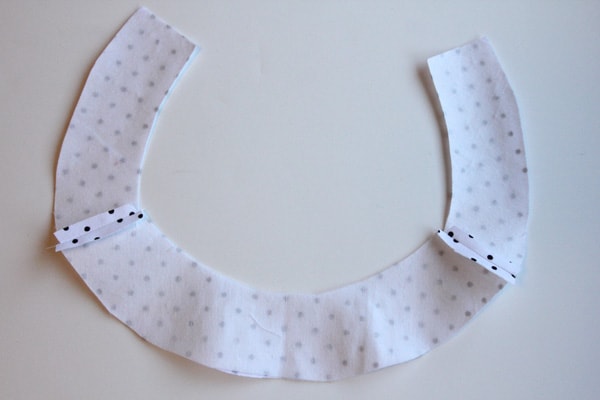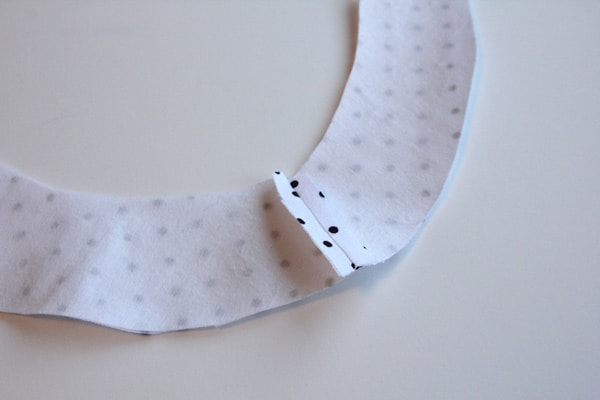 And serge (or zig-zag) the bottom edge.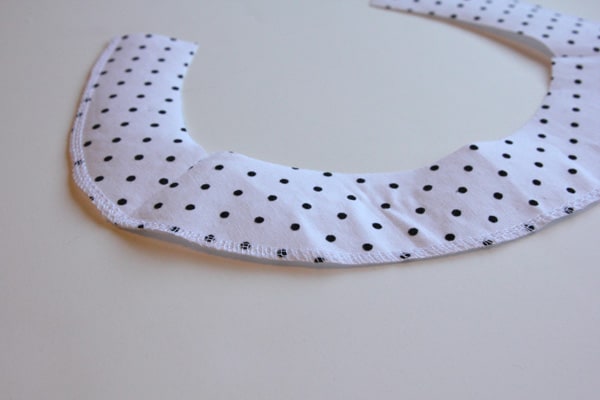 Now pin your facing to the bodice neckline with right sides together and sew it on.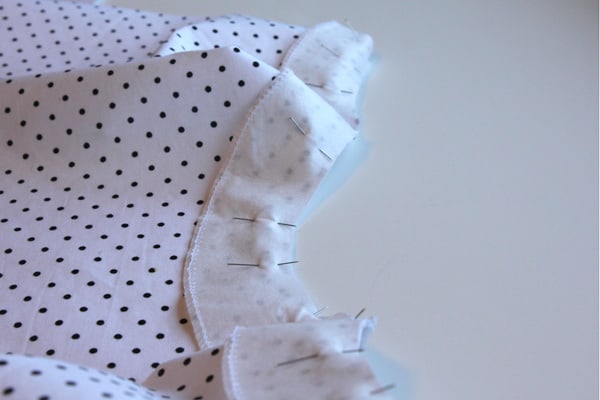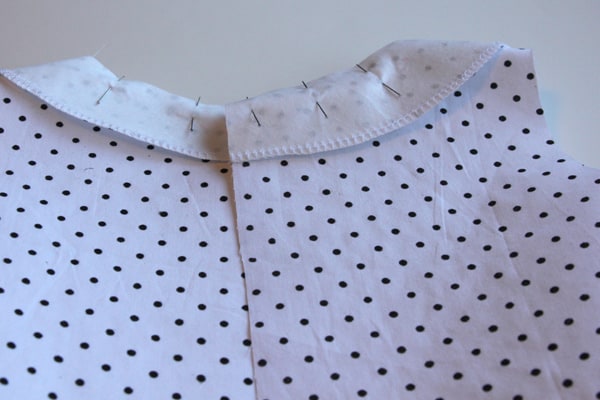 Sew it on.
Then clip the seam allowance or use pinking shears (I recommend ginghers
). Clipping the seam will allow your neckline to curve without seam allowance pulling it weird ways.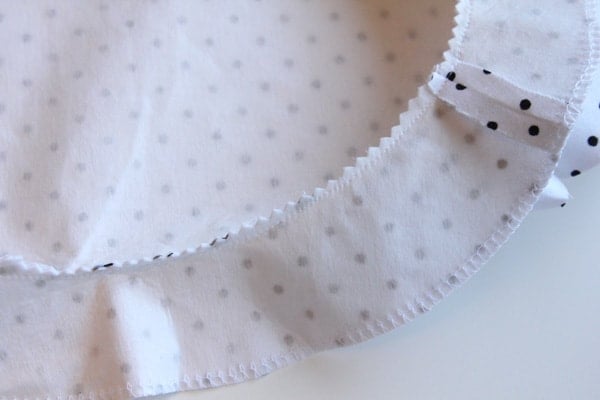 Press the seam allowance toward the facing and stitch it to the facing. You'll run a line of stitching about 1/8″ away from the seam. The stitching should be on the facing piece. This is called understitching and will help pull your facing to the inside of the garment so you don't see it.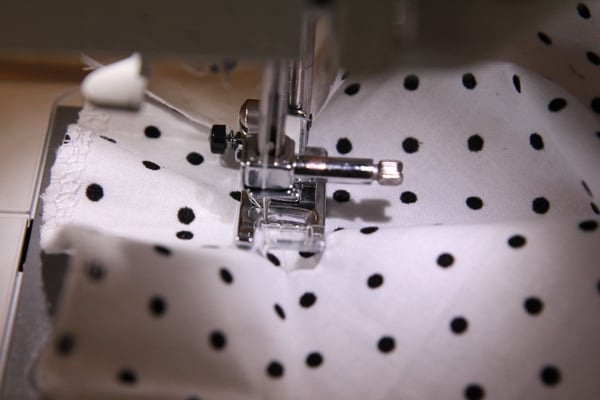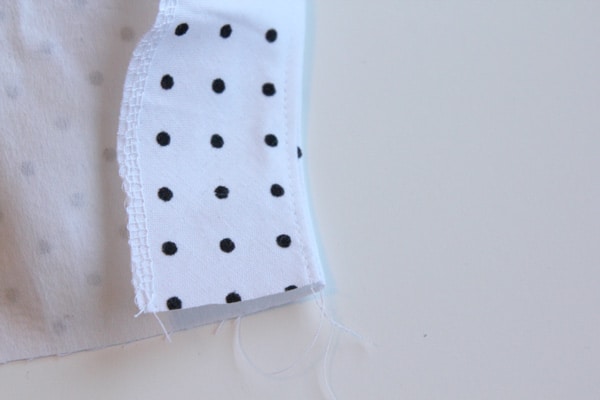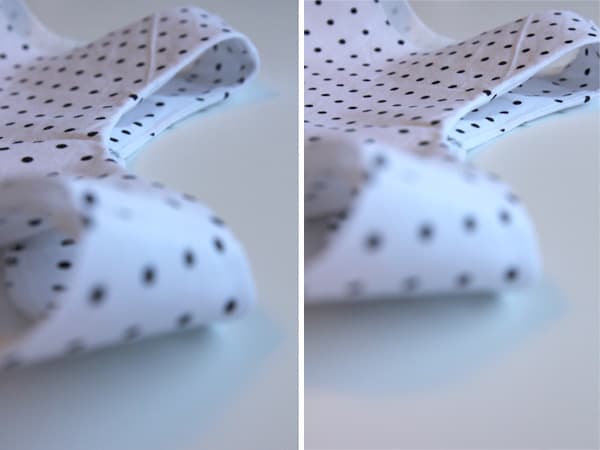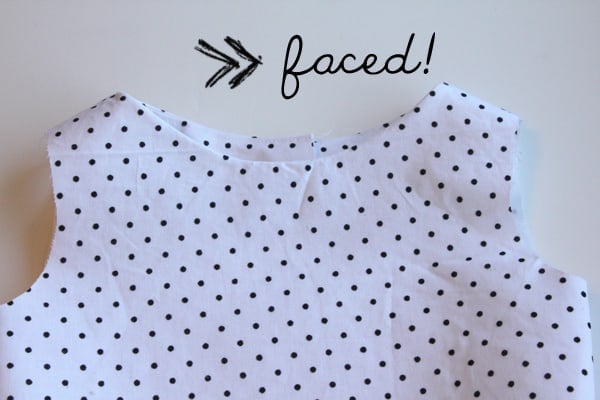 That's it! You're done! Doesn't it look nice?
Also check out my interfacing guide, where to get pattern paper and more sewing 101 lessons!