I thought it would be best to start pleat week off with a little pleat dictionary. There are lots of types of pleats and they all have different names. In order to, you know, pleat with authority, we gotta get the lingo right. These are the most basic pleats, most of which will come up a few times during the pleat weeks.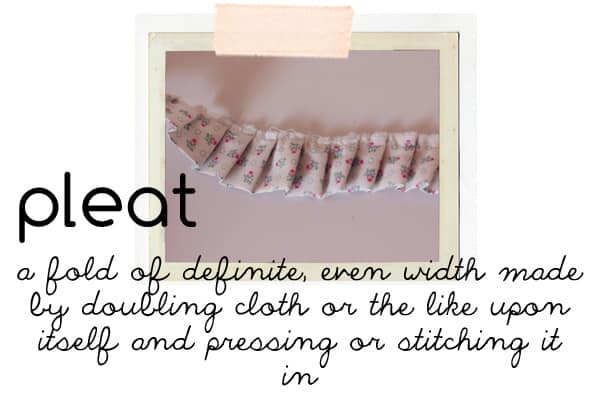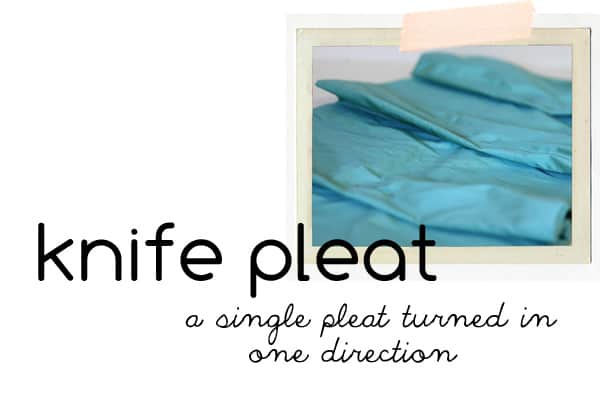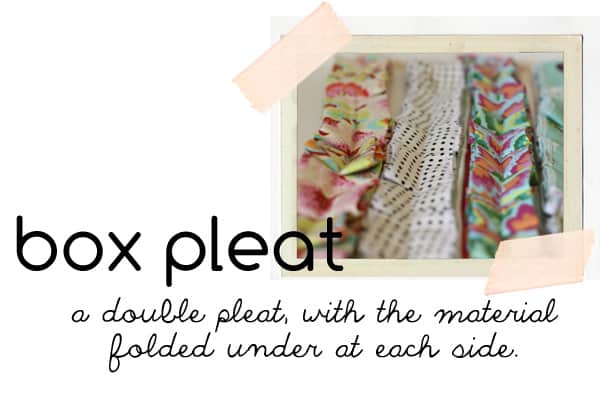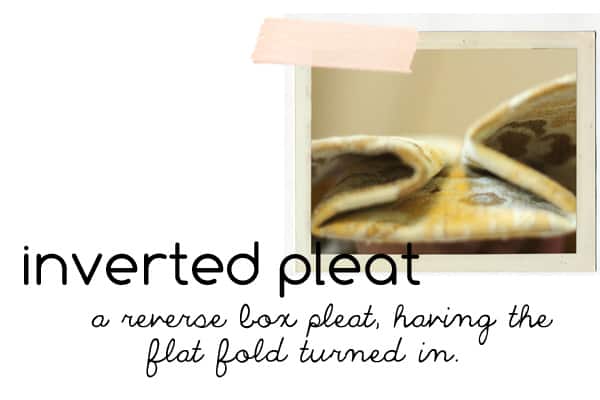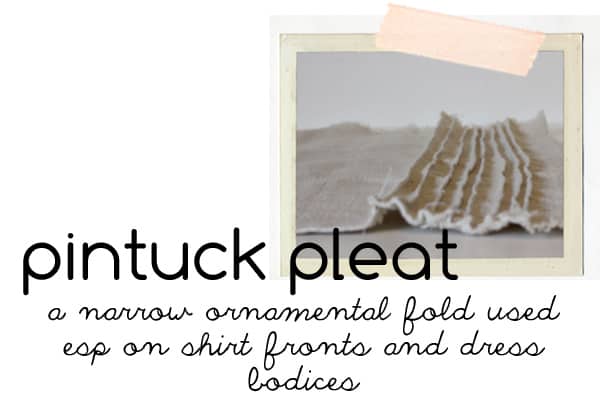 All definitions are straight from
dictionary.com
.
Who knew they were so sewing saavy?
There are lots more, too! Honeycomb pleats(based from pintucks), fluted pleats, plisse pleats, heat set pleats, and about million other kinds using in drapery.
What is your favorite type of pleat?
That's all for today, see you tomorrow for some pleated tutorials!