This post was created in partnership with Bing.
Check out Bing Rewards to earn gift cards while you search!
With the release of my new zippy top, I'm excited about some of the woven fabrics I have been neglecting lately while I was having a knits moment. Chiffon is one of them, it is one of my favorite fabrics to wear, but I am still just a little scared to sew with it! There are such great colors and prints available in chiffon, it's about time I learn how to sew with it confidently! I found this bow chiffon for $2/yard! Chiffon is perfect for the zippy top because it's drapey and lightweight, also perfect for warmer weather.
I made this one with a long brown zipper down the back. I love this fabric!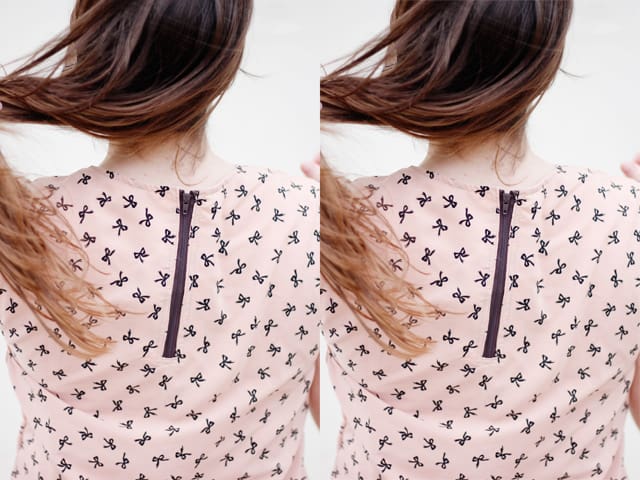 Bing contacted me about their new Bing Rewards program, where you get rewarded to search. So I started using the search engine on my computer and my phone to search for things I'd already be searching for, like help with certain fabrics. It's easy to switch between searching for webpages, photos or video, which is great! Bing has the best image search ever, it's so clean and pretty.
I found a few tips to help me out with chiffon and while I was searching I was earning rewards that I can spend on things like Amazon gift cards! I buy a ton of sewing supplies on Amazon (things like twill tape and elastic in bulk!) so I'm just thinking of it as earning sewing supplies while I search for sewing tips. Is this a perfect world??
I downloaded the Bing App on my phone so I can search on the go. In the fabric store. Next to my sewing machine. Wherever. The app has great photos on the home page.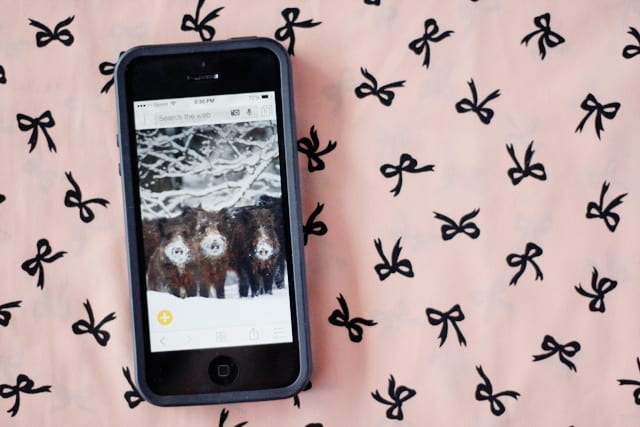 Searching the image gallery is my favorite part, aren't those photos great! So clean and easy to see!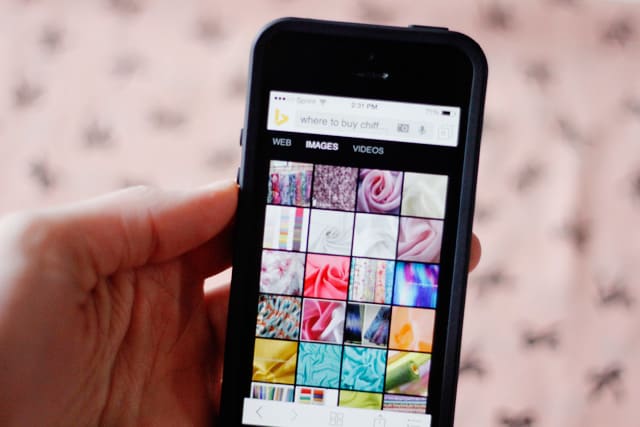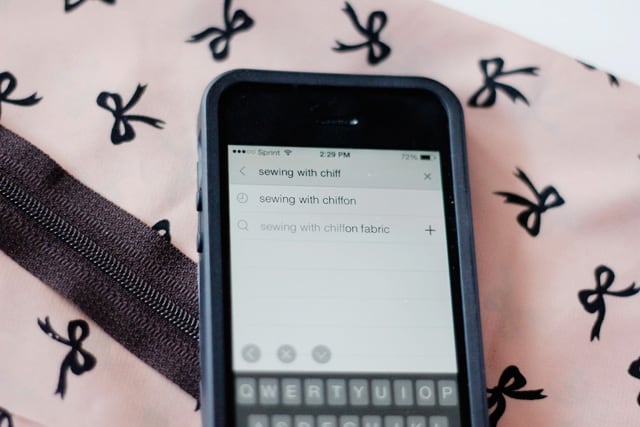 After making my first chiffon zippy top, I'm way more confident with chiffon. It really wasn't that bad at all! This bow chiffon is pretty tightly woven, which made it easier. I love the hand of the fabric, it is so soft and comfy to wear.
Want to try sewing some chiffon? Here are my top 5 tips for sewing with chiffon: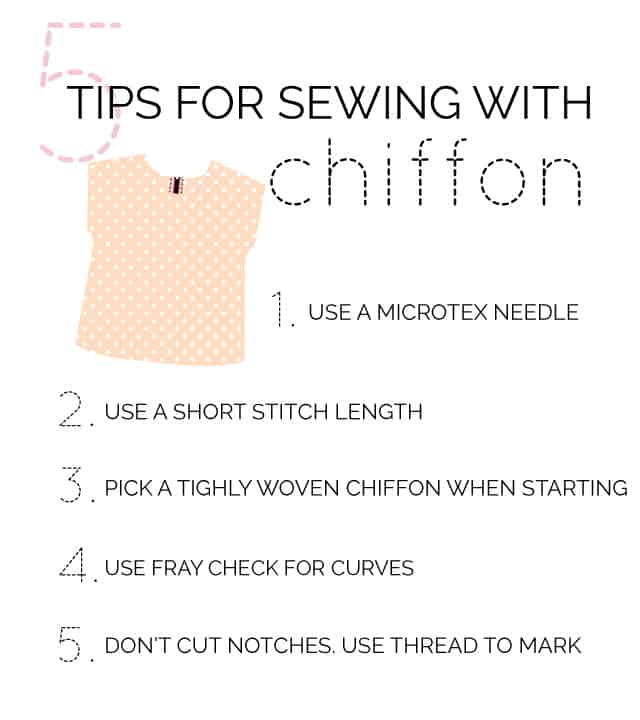 1. Microtex needles are super sharp and intended for tricky fabrics like sheers and chiffon! Using a fresh sharp needle will help prevent snags.
2. Use a shorter stitch length than you normally would with chiffon so it doesn't gather as you sew.
3. If you're new to chiffon, avoid super loose fabrics, because those are even harder to sew with! I like easing into things.
4. Fray check is a liquid glue that you can use to prevent fraying on edges, especially curves.
5. To avoid more fray, when marking fabric, don't clip it. Use other methods such as thread or fabric marking pencils.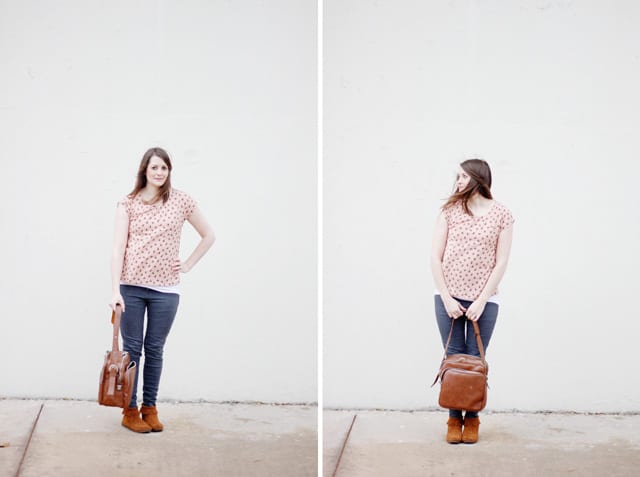 Outfit details//
top: the zippy top
pants: forever 21
shoes: Minnetonka
bag: vintage
The zippy top is such an everyday wear for me. I love how carefree it is and the variety of fabrics to make it in is so fun! So maybe my chiffon moment is starting now?!
You can download the Bing App in the app store and sign up for Bing Rewards , too. It's super nice to have on my phone and I'm excited to redeem my rewards for more sewing supplies. Full circle searching!
Have you ever sewn with chiffon?
I'm required to disclose a sponsored partnership between our site and Bing. I have been compensated in exchange for this post in the form of payment, product or experiences.