Today we're finishing off the Callie Top sewalong!
I have another finished Callie Top to share, too! This one is my current favorite, the fabric is so flowy and I love the black and white cat pattern.
In case you missed it, here are the other sewalong posts: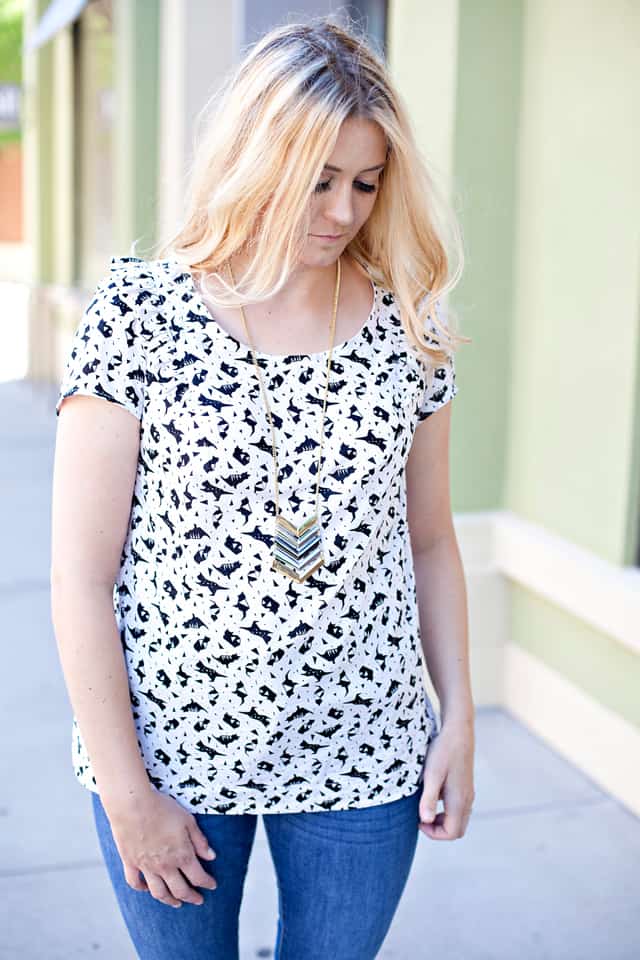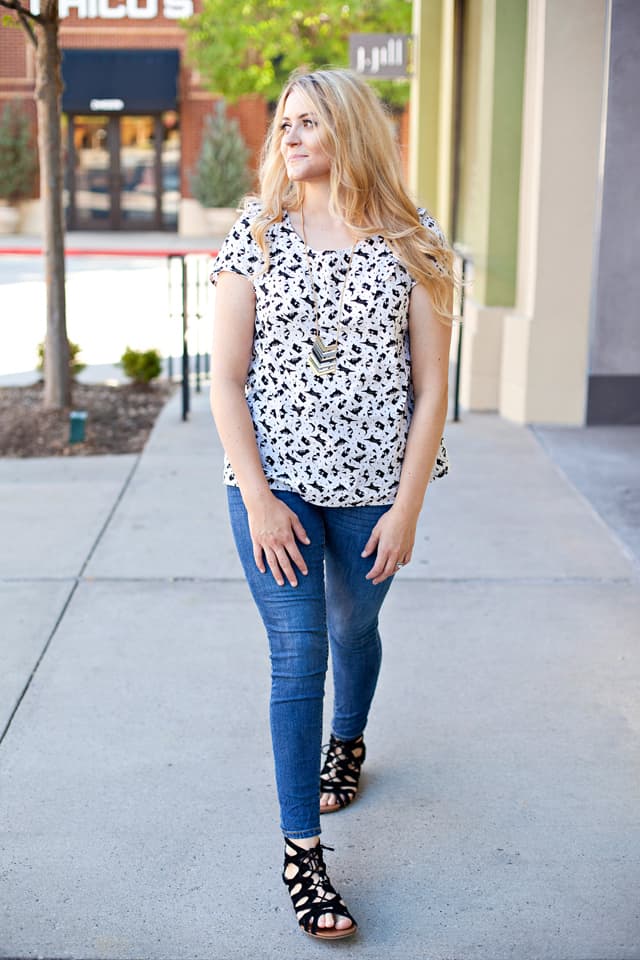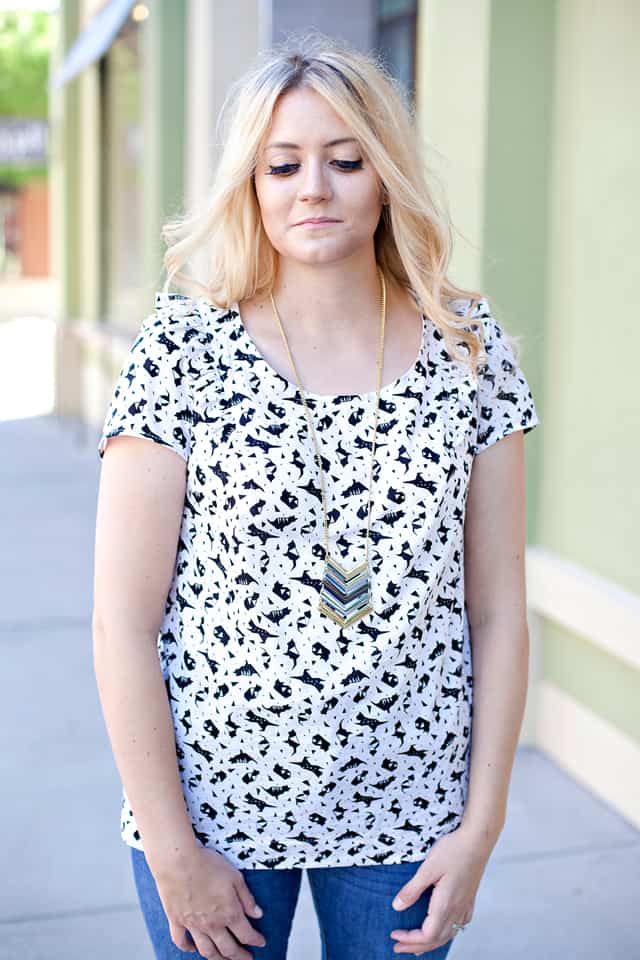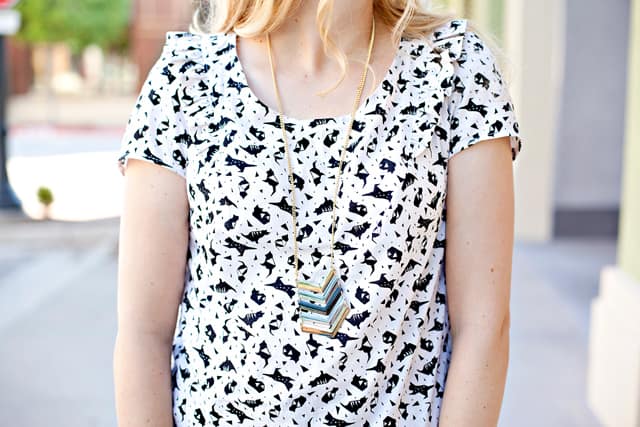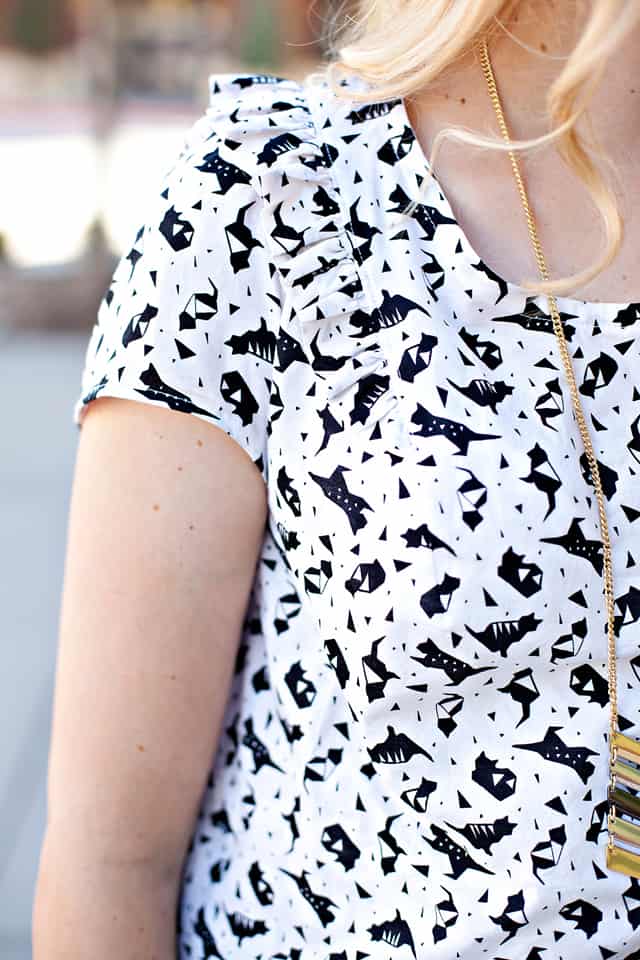 After finishing the dart/ruffle, sew the back bottom piece to the back bodice top piece. It's just a straight seam. Be sure the straight side edge is in the center of the top.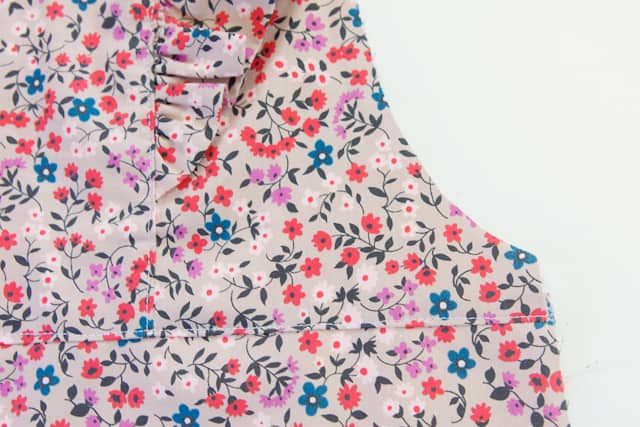 If you're setting in sleeve, do that how you would any other sleeve. Here is a tutorial on ease-stitching to help you out.
If you're doing a sleeve ruffle, gather it up like you did with the shoulder ruffle in Day 2 of the sewalong.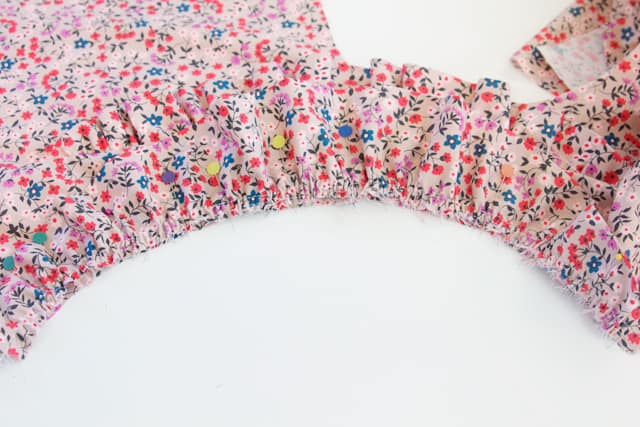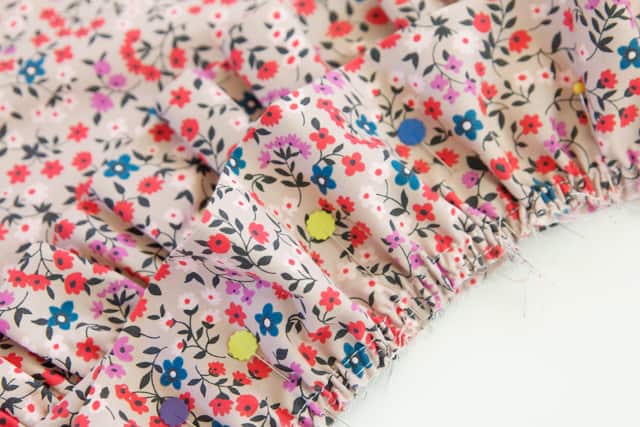 We're going to finish the ruffle with bias tape for a nice clean finish. Unfold it and sew it to the armscye 1/8″ from the edge of the fabric. You'll sew at 3/8″ for the seam allowance, which will end up right in the fold of the bias tape.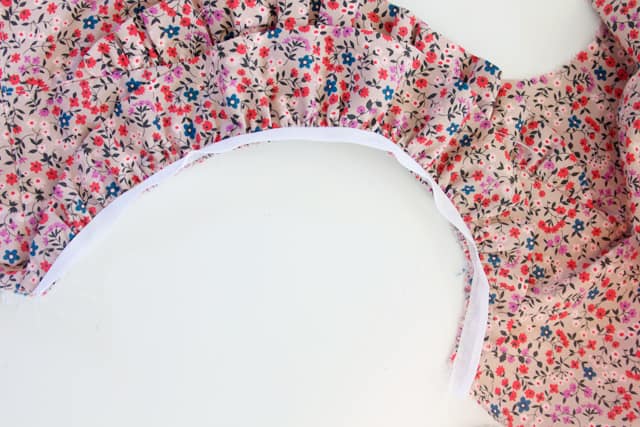 Fold the bias tape over to the inside of the top and pin. Stitch along right at the edge of the bias binding. This stitching will show up on the outside of your top, so be careful when picking thread colors.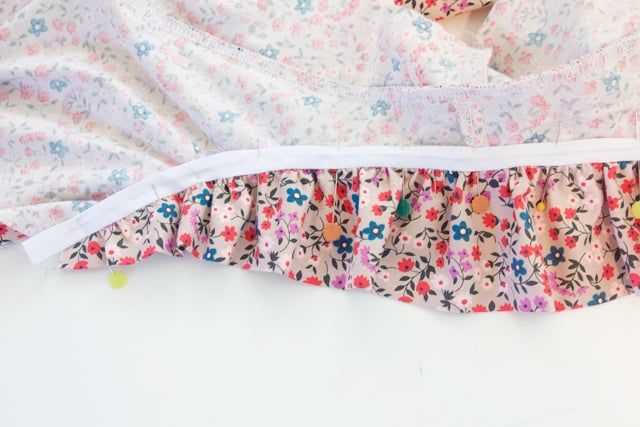 Sew up side seams and finish seam allowance.
Now finish the back seam with a button placket. Fuse interfacing strip to center back, 3/8″ from edge of fabric. Then fold over the extra 3/8″ and press.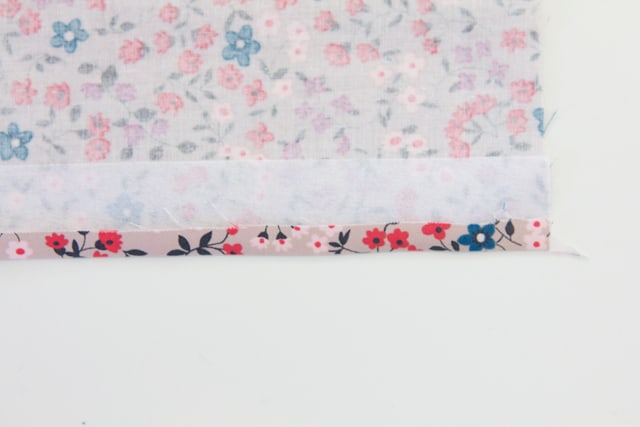 Fold the fabric over again to create a 1″ placket. Press, and topstitch 1/8″ from the edge of the placket.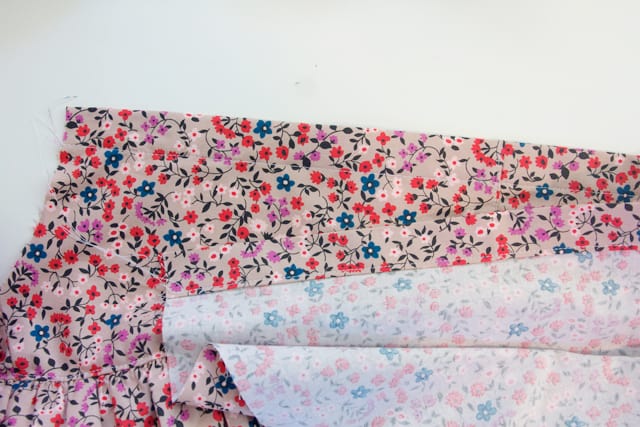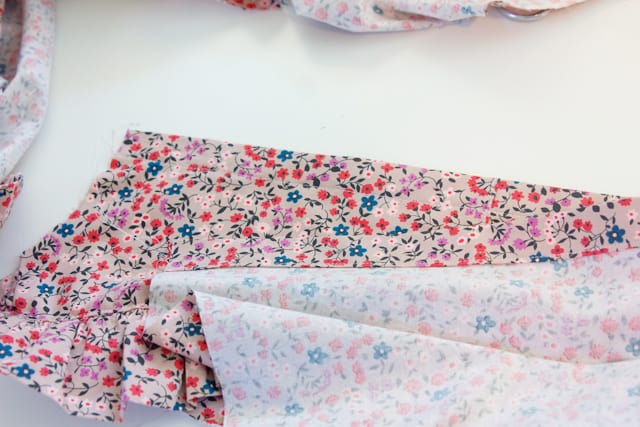 Finish the neckline the same way you bound the ruffle sleeves.
Hem the bottom.
Sew buttons and buttonholes.
And you're done!
Today is the last day to enter to win $100 worth of fabric from Pattern Jam! Enter here!