This post contains affiliate links! Scroll to the bottom to enter to WIN an Explore Air 2!
Get the best price on the Maker on Amazon!
Hey hey! Hopefully you saw my post yesterday introducing the Cricut Maker to you! If you didn't hurry over and read about this machine! Today I'm going to break it down for you if you're in the market for a cutting machine but aren't sure which to choose! There are a few major differences between the Explore Air 2 and the Maker, especially as it applies to sewers!
I have a nice little chart for you and also a lot of words (I told you I can't stop talking about it!) So today's post is: Cricut Explore Air 2 vs. Cricut Maker!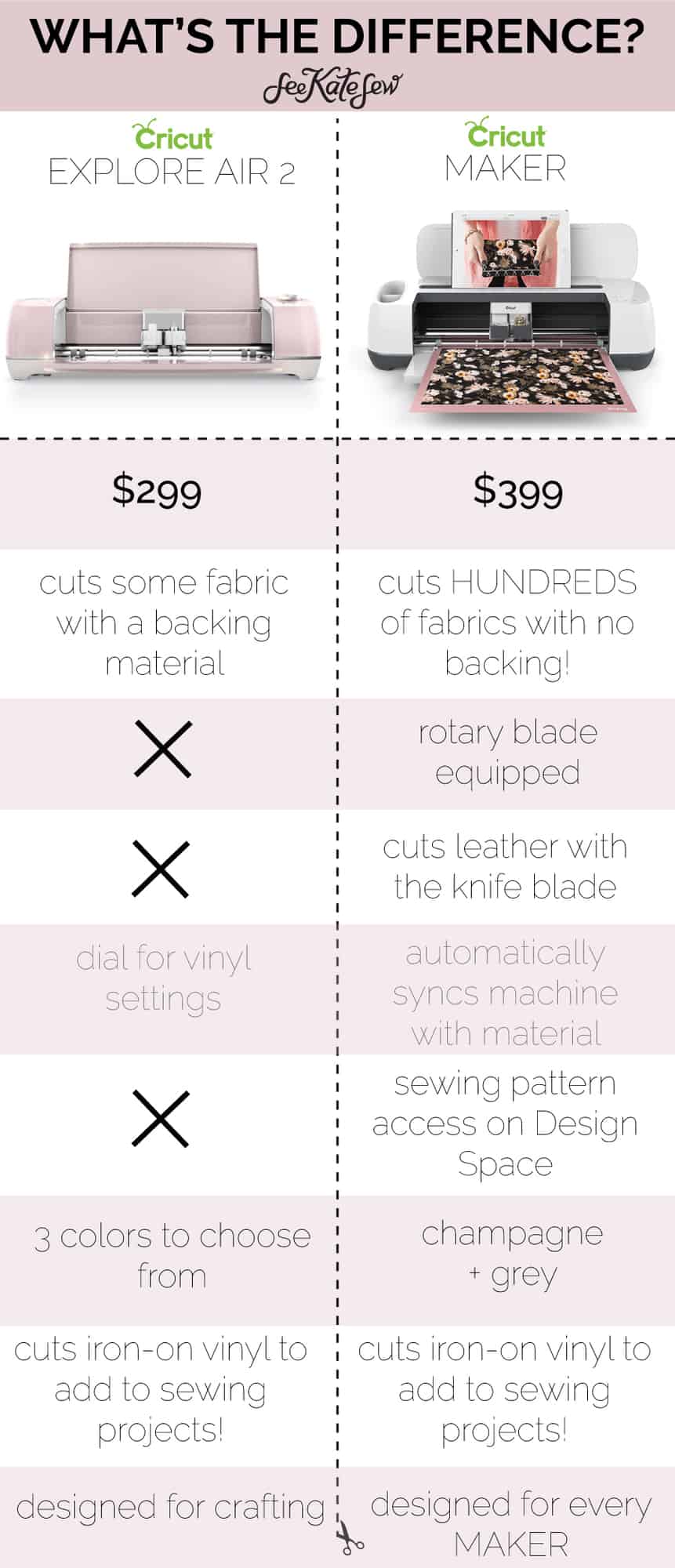 There are some major differences and some not-so-major differences, depending on what you are hoping to use this machine for! Obviously, I'm a Maker fan but I have both and both are great machines that can enhance you crafting, and sewing!
A few other differences are:
The Explore Air 2 has a place for old Cricut cartridges. The Maker has eliminated this.
The tools storage capacity is bigger on the Maker. The Maker tool holder on top also has a rubber bottom for your sharp blades.
Both take mats that are 12″ by 24″ making them great for any project that fits in that space.
The Maker is substantially heavier than the Explore Air 2. The Maker is strong (it can cut wood, too) so it was engineered for force!
The Explore Air 2 has an "open" button and the Maker does not.
The Explore Air 2 has a Cut Smart 2 cartridge for holding blades and pens. The Maker has a brand new Adaptive Tool System which holds a variety of blades and pens.
The Explore Air 2 is another version of the Explore. The Maker was redesigned all around the Adaptive Tool System. It's an entirely new machine!
Overall, if you're crafting both machines will work! They both cut paper, vinyl, fabric (to some degree) and are pretty and cute! If you're interested in cutting sewing patterns, quilt patterns, appliqués, leather, etc, the Maker is for you!
The Maker is not out yet (releases August 20, 2017!) so let's give away an EXPLORE AIR 2!!! And you can buy one here for $249!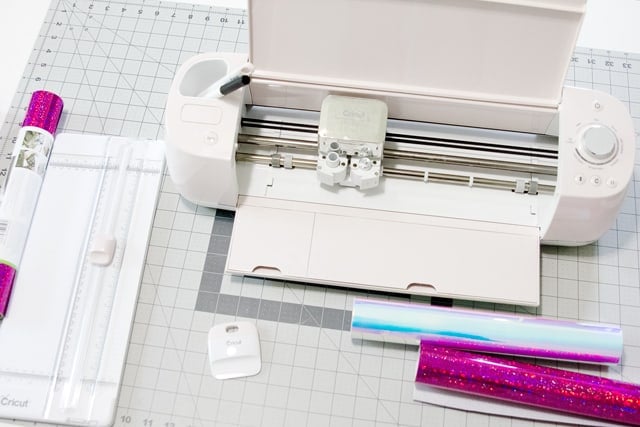 Enter in the Rafflecopter widget below!