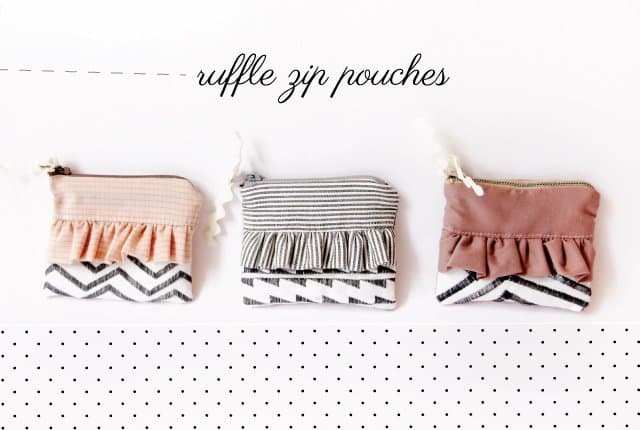 One of the fun features of the Melody is about a million decorative stitches (okay, 189). I don't normally use these stitches, they are like the old lady stitches that no one uses, right? Well, I was a little too tempted by the vast array of decorative stitches to not use them, so I found a way to modernize the decorative stitches and I had a lot of fun doing it! Zig zag and triangular stitches add some fun pattern and texture to a piece of fabric! A little bit tribal to go with your ruffles?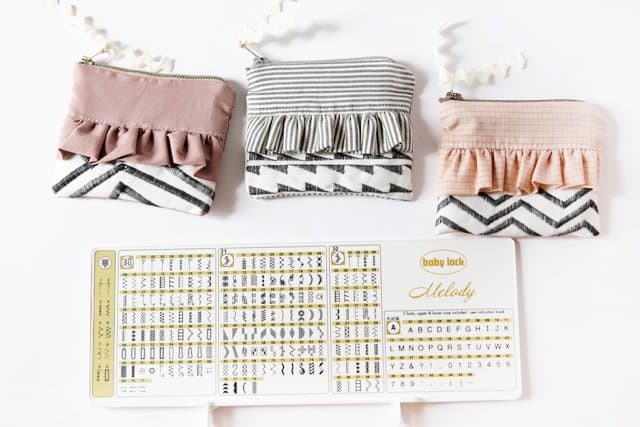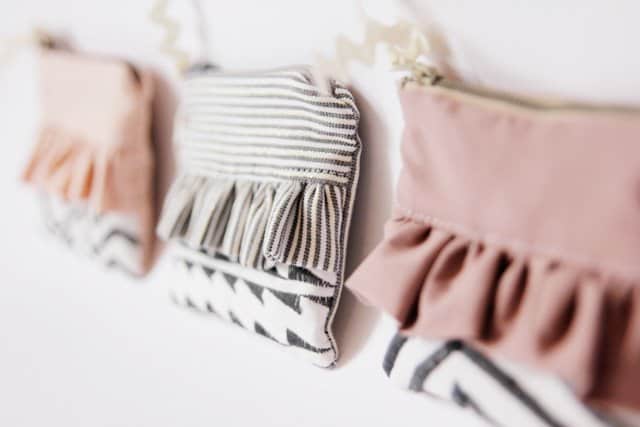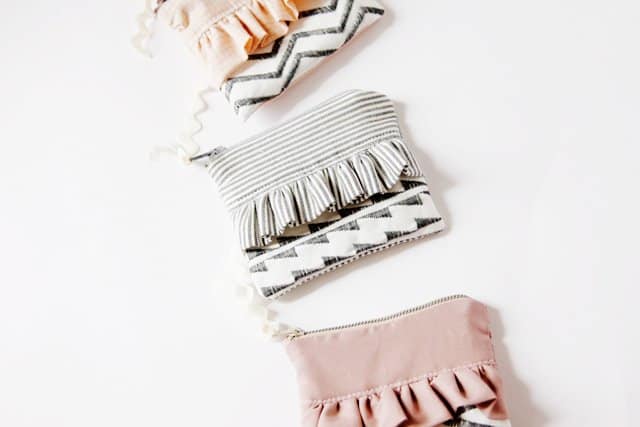 ruffle zipper pouch tutorial
Pattern Pieces:
3″x5″ rectangle for bottom front
2″x5″ rectangle for top front
10″x3″ rectangle for ruffle
4″x5″ rectangle for back
2- 4″x5″ rectangles for lining
The very first step is to decorate your bottom fabric. I backed this piece of fabric with fusible interfacing so it was a little more sturdy to hold the stitches. You can use any decorative stitch pattern! I used #54, large zig zags, #43 little triangles, and #79 which is just a wide rectangular stitch that I pivoted to make large angled lines.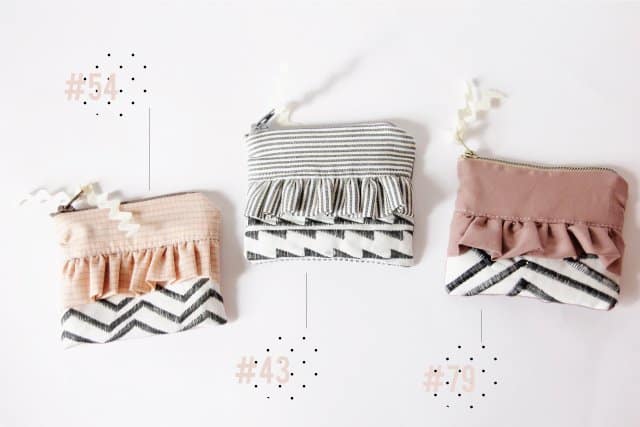 Then fold your ruffle strip in half with wrong sides together and press. Then run 1-2 basting stitches across the top of the ruffle. Pull the threads to gather the fabric. Pin the ruffle to the top of the bottom piece and distribute the ruffles evenly. Baste in place. Pin the top of the pouch to the bottom with the ruffle in the middle.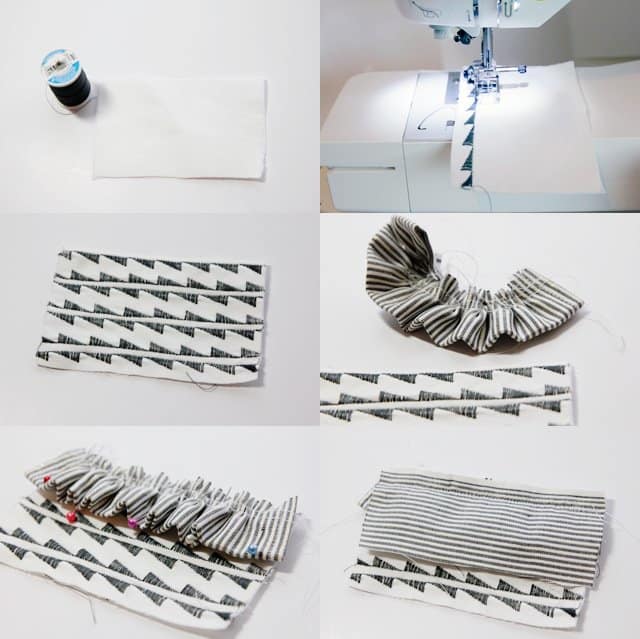 Sew and flip. Press and topstitch if you want. Now you have a cute ruffled pouch front! The rest of the tutorial is identical to the basic zipper pouch tutorial, so click here to finish your pouch!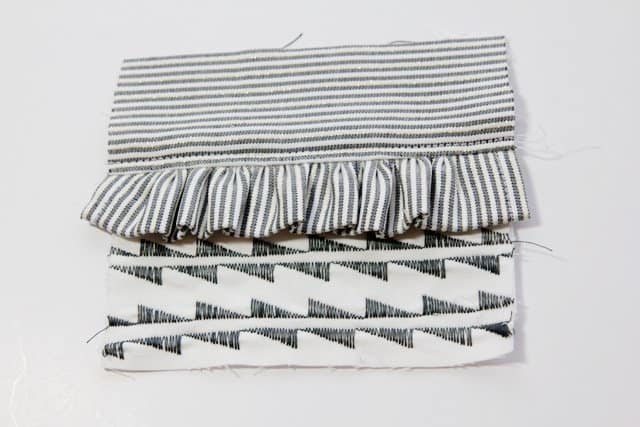 I tied a little bit of rick rack to the zipper to make a cute little pull. I think rick rack looks cute with the jagged stitching!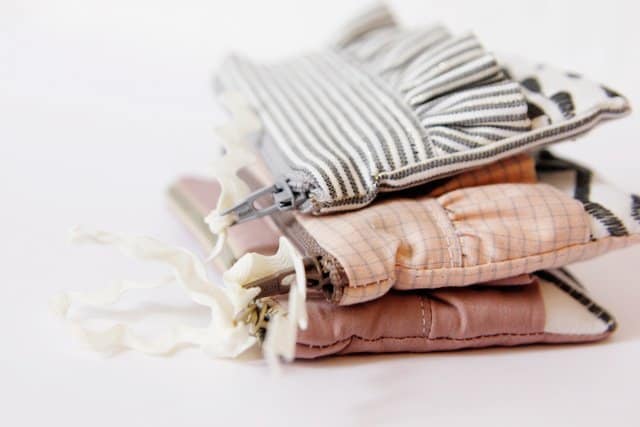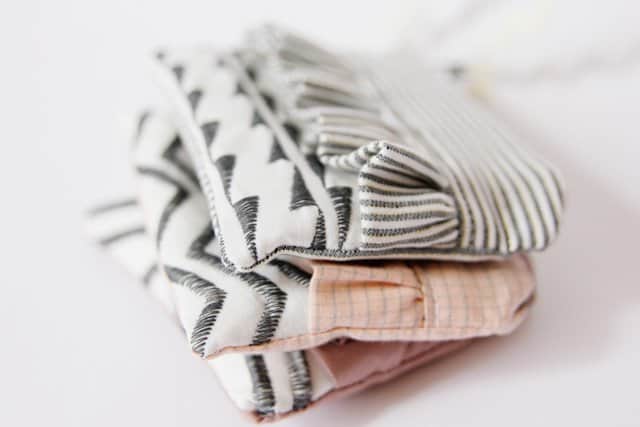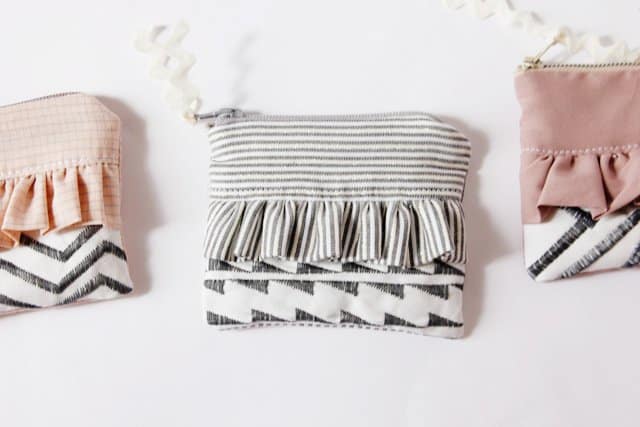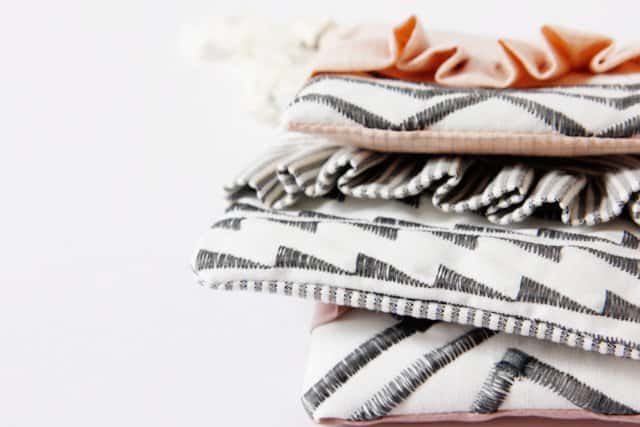 For more information about the Babylock Melody, check out my review post!