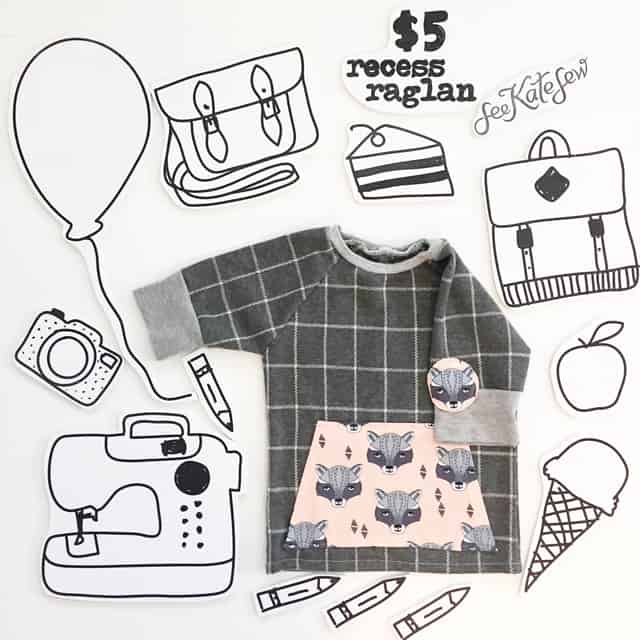 Welcome to Recess Raglan Week! The Recess Raglan is one of my favorite patterns and probably the one I've used the most! I started making a new batch of raglan tees for my kids for fall and decided to turn it into a week-long event with lots of blog posts and some free add-ons! So I hope you will be inspired to sew your own stack of tees this week!
The Recess Raglan is on sale through the duration of this event, just $5 in the shop! Download today and get sewing! This pattern comes in sizes 18M to 8 and has 3 sleeve options. It's so fast to sew, you'll be whipping them up in no time!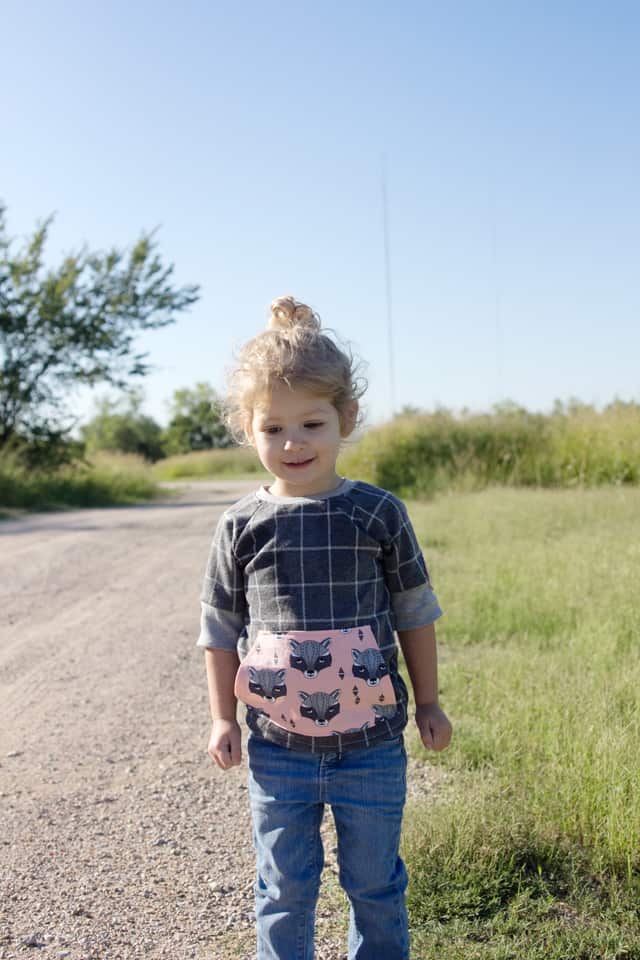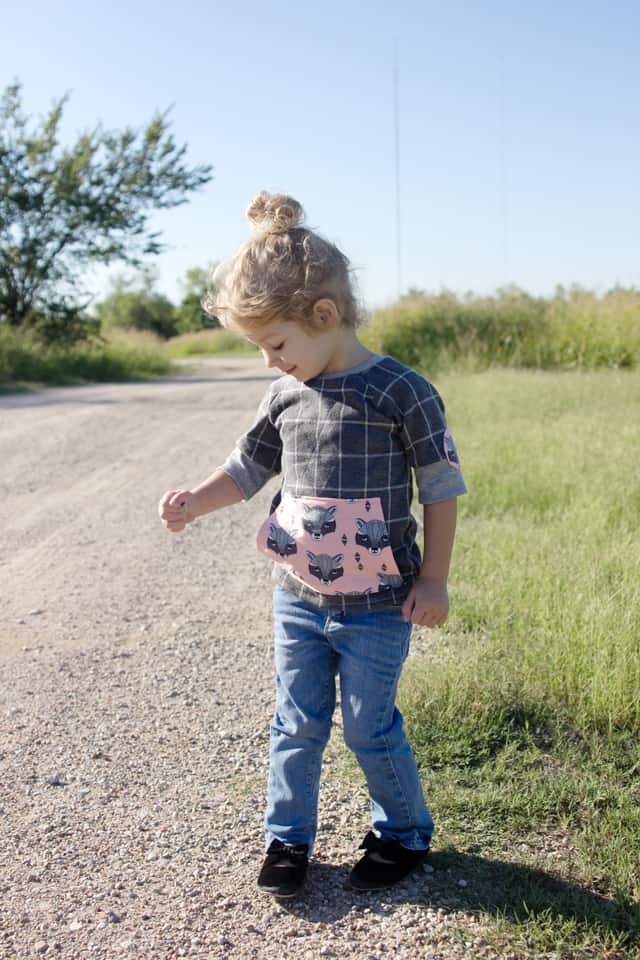 Today I have a FREE add-on pattern for the Recess Raglan…it's a pouch pocket! A quick pouch pocket can totally change the look and feel of this pattern! It also gives you a great way to showcase a neat fabric! This racoon fabric can be found here.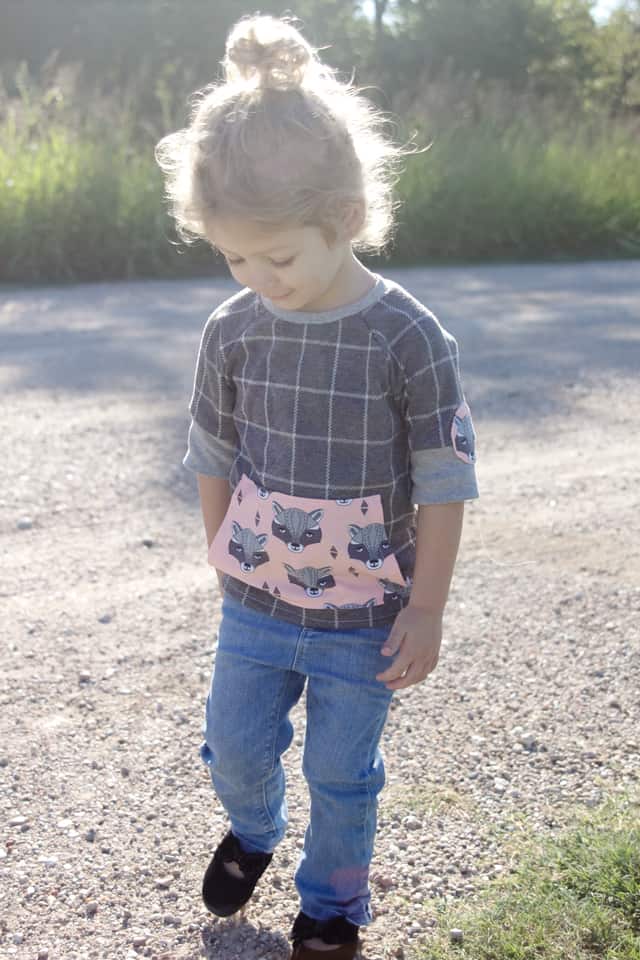 Pouch Pocket Add-on for the Recess Raglan //
Download the Pouch Pocket Add-on Pattern HERE and cut out 1 on fold.
Finish pocket side edges with serger or zig zag stitch.
Press under 1/2″ on each side.
Sew in place at 3/8″.
Press under 1/2″ at top and bottom of pocket.
Place pocket on your raglan tee (or on the front bodice piece if you haven't assembled it yet) and stitch pocket on at top and bottom. Backstitch at each end.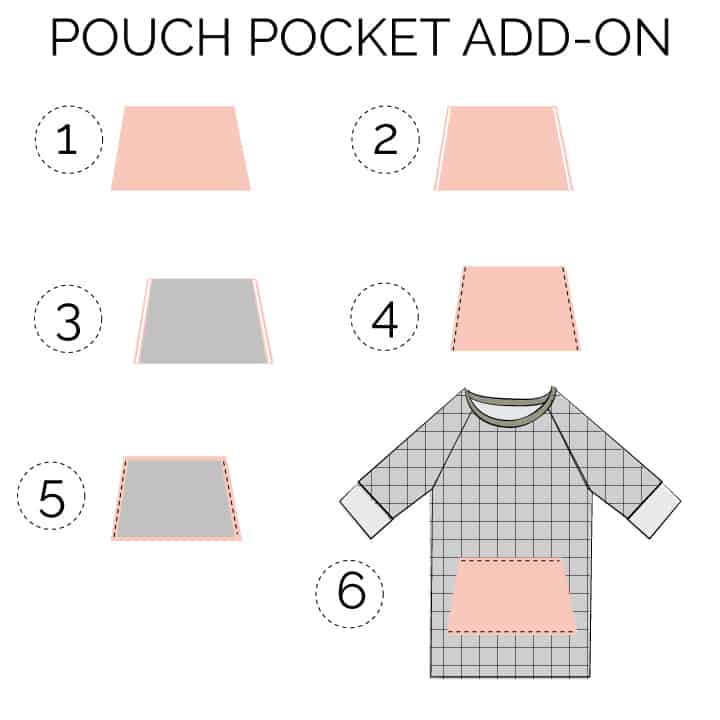 And you're done!
I'll share how to make a circular applique later this week!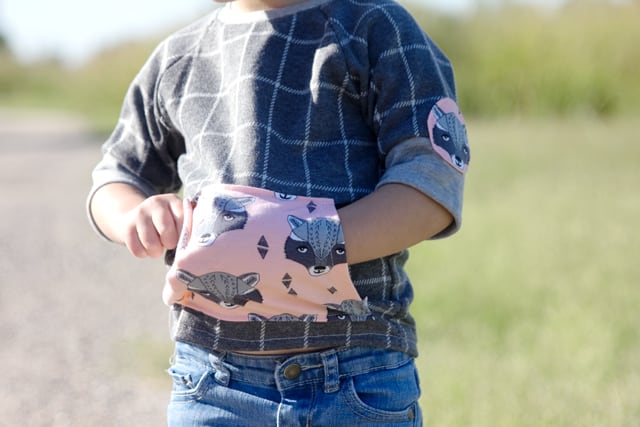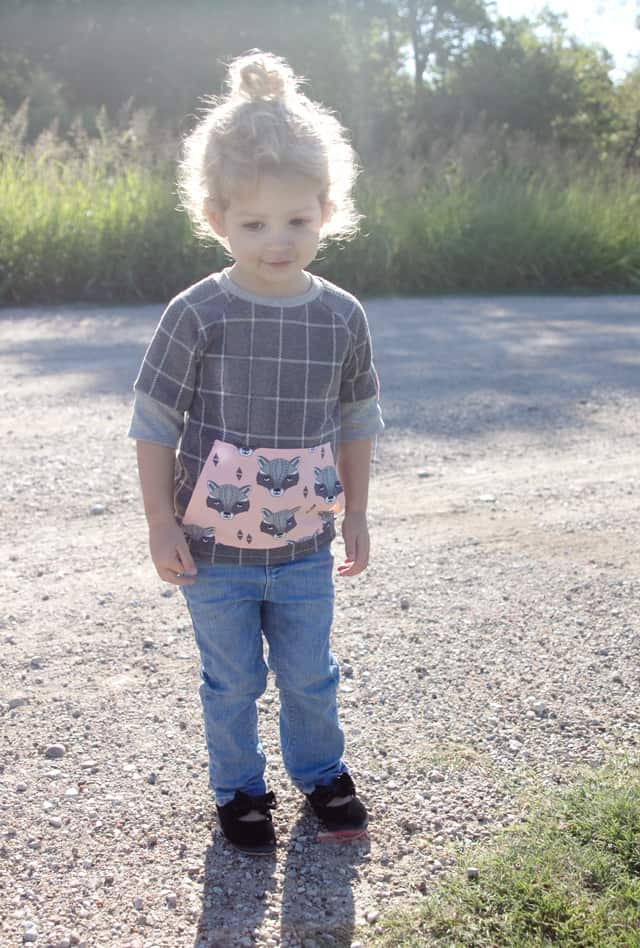 See you tomorrow for more raglans!