[how to keep your pins sharp]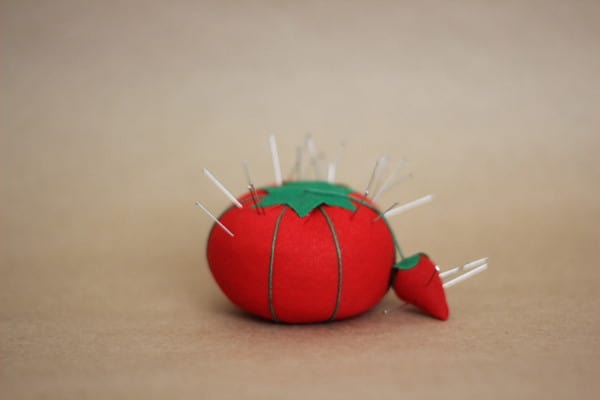 The
classic tomato pincushion
like this one helps to keep your pins sharp. The strawberry is filled with emery sand, so each time you put your pins in they are refined a little bit, smoothing out the metal and cleaning up the pins. Your pins are kept smooth and sharp, and clean! No more snagging pins.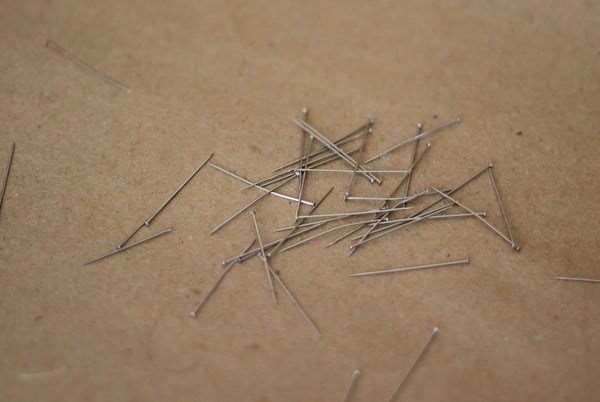 Emery is a really hard rock, that is used as an abrasive powder in lots of different ways. It's in some types of sandpaper, too. You can buy these little tomatoes for cheap on
amazon
. Or you can buy emery sand and make your own cool pincushions!