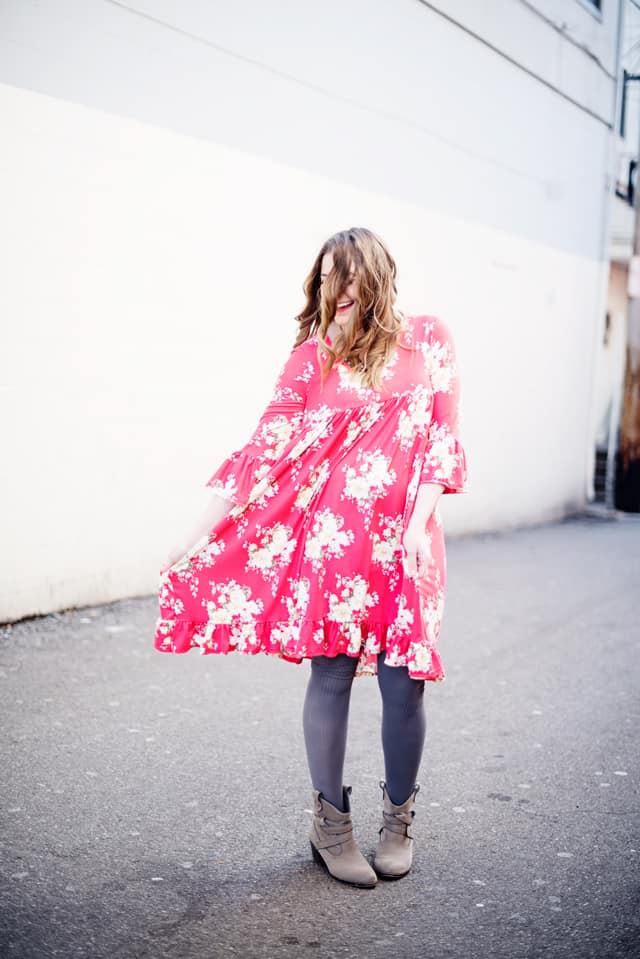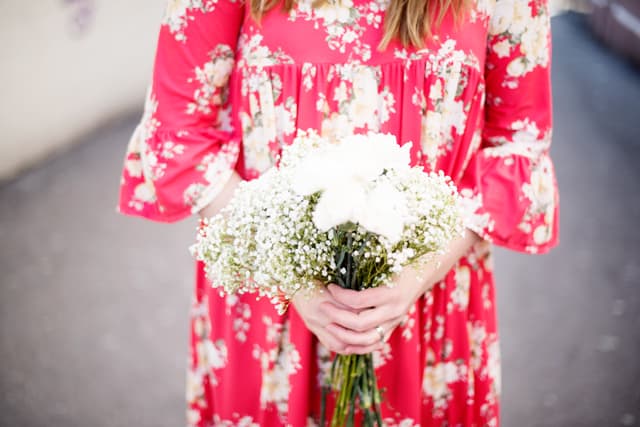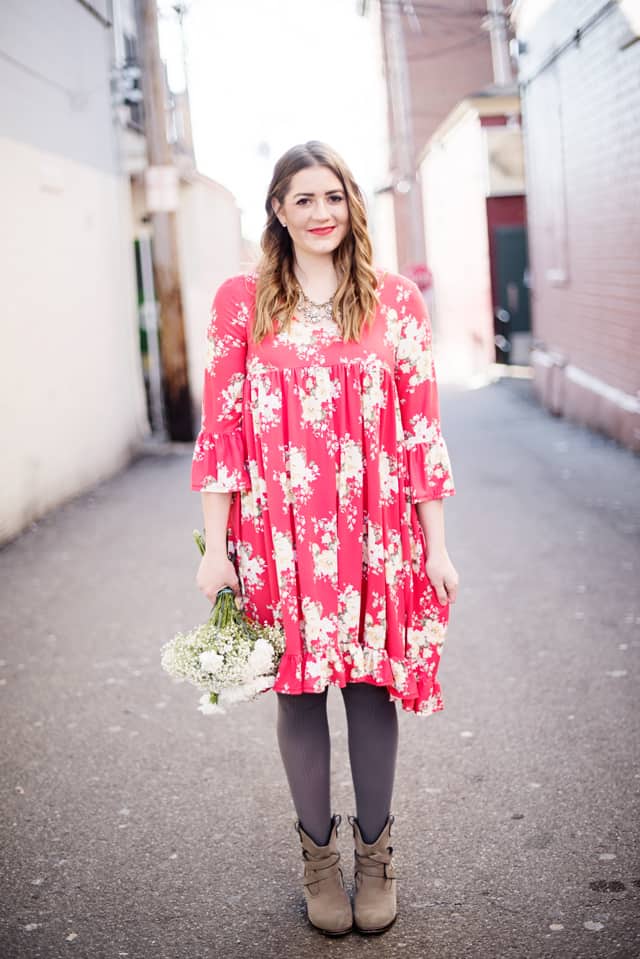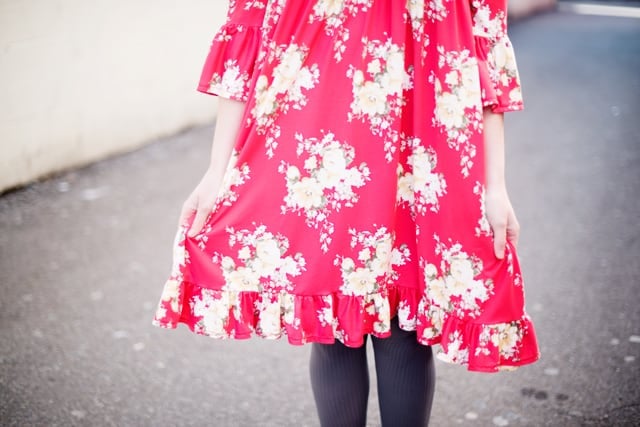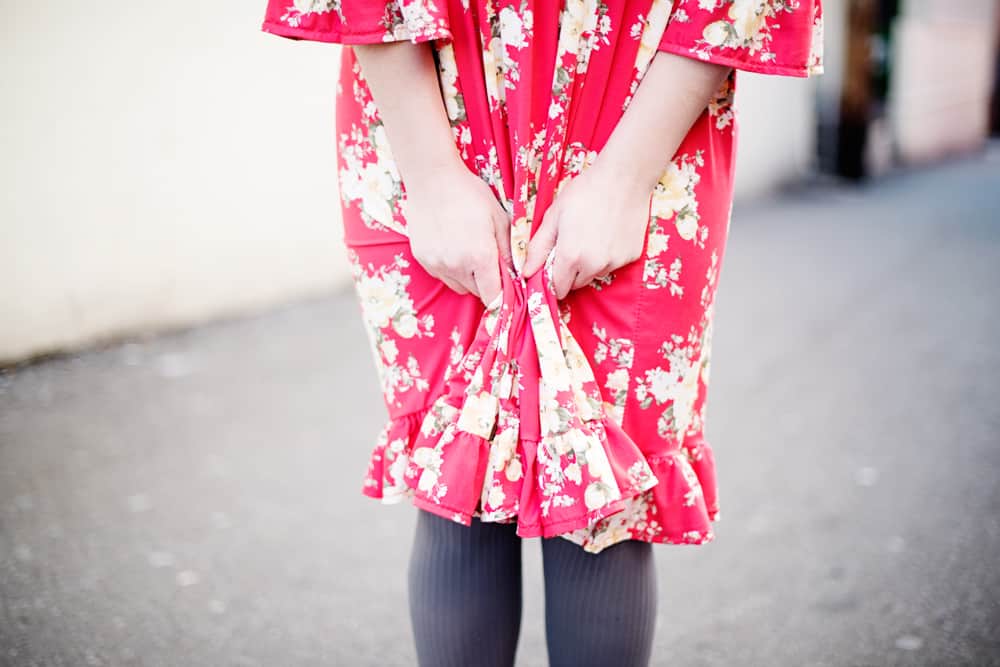 Pattern// the Rachel (just $10 this month!)
Fabric// Coral Red Floral Double Brushed Poly Spandex from Raspberry Creek Fabrics
Shoes// Rocket Dog Sayla
Earrings// Kate Spade Clear Studs
I had 2 yards of this fabric and knew I wanted to make it a Rachel DRESS. I knew I had plenty for a top version but I really needed the dress! I altered the pattern just a tad to get it to fit on two yards and I even eeked out a ruffle for the bottom. I've wanted to make this pattern with a ruffle at the bottom for a while. If I had had more fabric I would have done a longer ruffle, more like a second ruffled panel, but I'm so happy with this dress as is! I think it would be cute with cowboy boots but I don't actually have any :)
Pattern Hack //
I only made 2 changes to the pattern. First I changed the shape of the skirt. The original pattern pieces have curved edges to match up with the curved bodice and create a straight hem. I wanted a hi-low hem for this, so I left the bodice curved but created simple rectangles for the skirt pieces but chopping off the top curved parts of the skirt pattern. This not only saved fabric, but also gave me a higher hem in front which is fun with the ruffle. I was so thrilled to be able to get the dress long enough with just 2 yards!
The second hack was the added ruffle at the bottom of the hem. I did not follow stretch direction for these since I was eeking fabric out of the yardage I had. I measured the bottom of the hem and created a ruffle 2X the width and 2.5″ tall. I had to cut 4 pieces and sew them together to create the strip length needed. If I had more yardage I may have been able to get the length in 2 pieces, but you gotta do what you gotta do!
I have been loving amping up my wardrobe for febYOUary sewing! Make sure you enter the giveaway here! You can sew yourself some pieces for extra entries, too! 

SaveSave