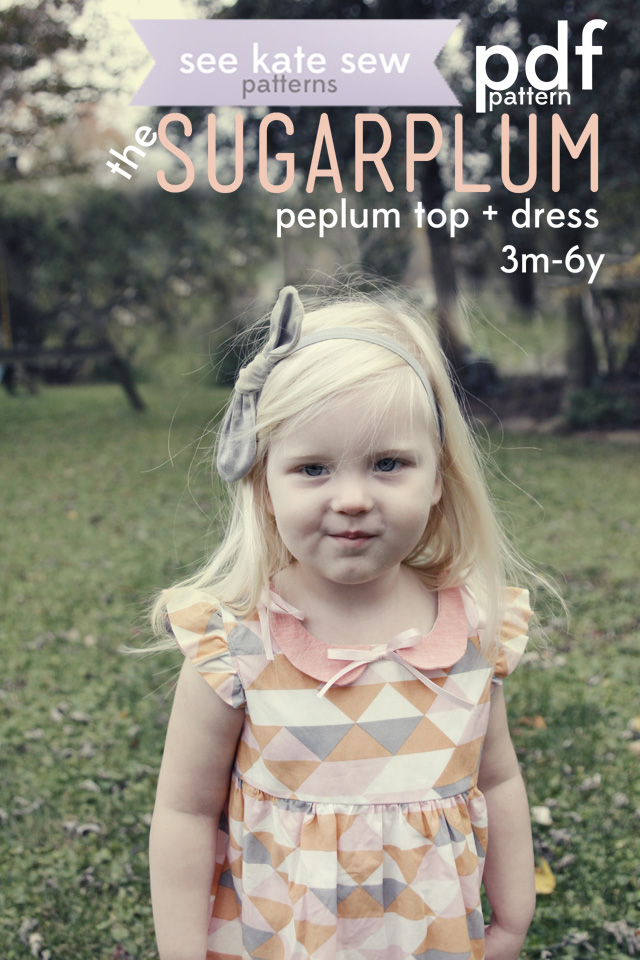 I just got this pattern back from testers, and it will be out soon! Remember the tiny peplum top I made during kcwc??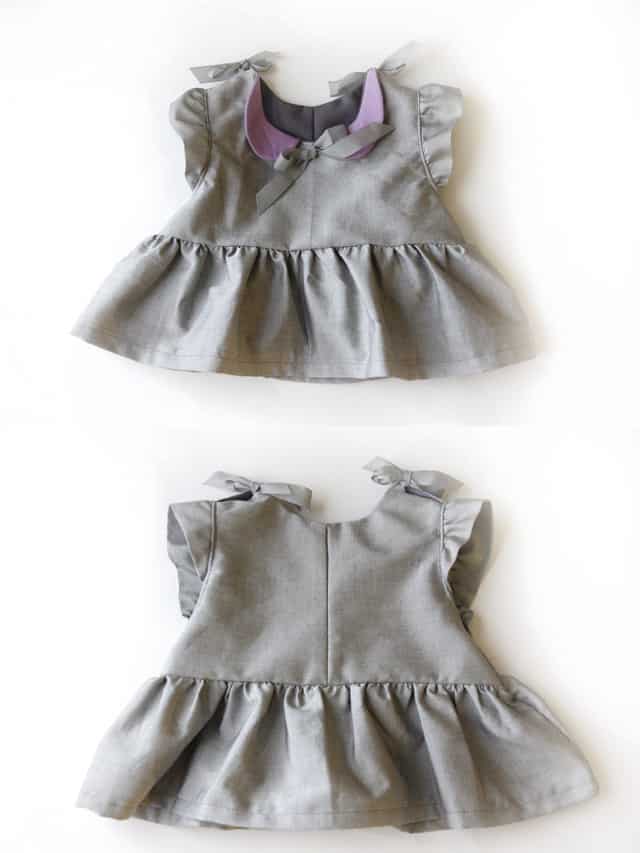 (FYI, final pattern does not include a back seam)
Well, I loved it so much that I made even more for baby girl. She has one in almost every size for the next 3 years now, hah! I made it into a pattern with four variations, a top, dress, very gathered top and very gathered dress! The Sugarplum pattern has cute little peter pan collars and flutter sleeves. The bodice ties at the top with ribbon bows.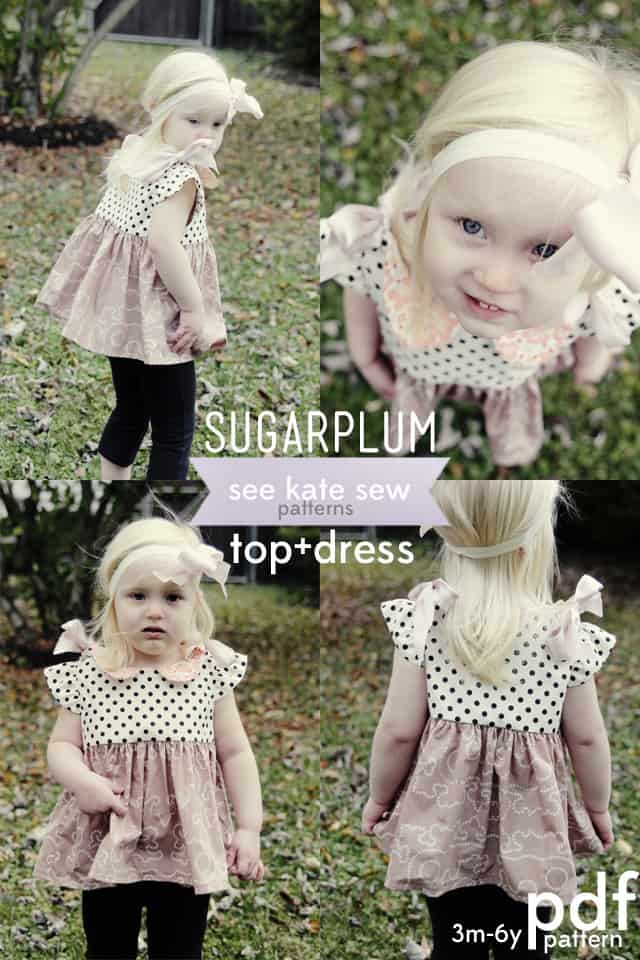 And the best part is there are lots of options to make your creation really your own, size up the collars or sleeves, leave off the bow on the front, use different fabrics for a fun look, the possibilities are endless! 
Here are some photos from the final photoshoot: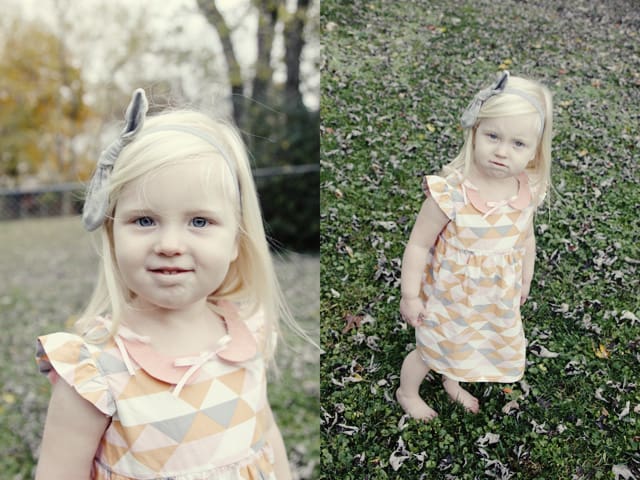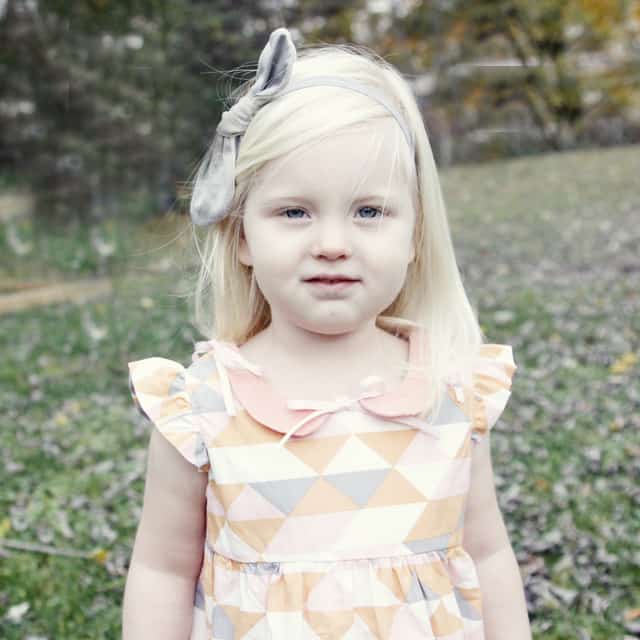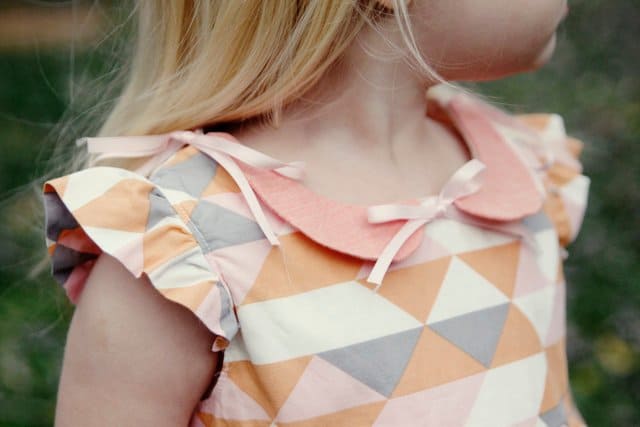 The very gathered variation on a top: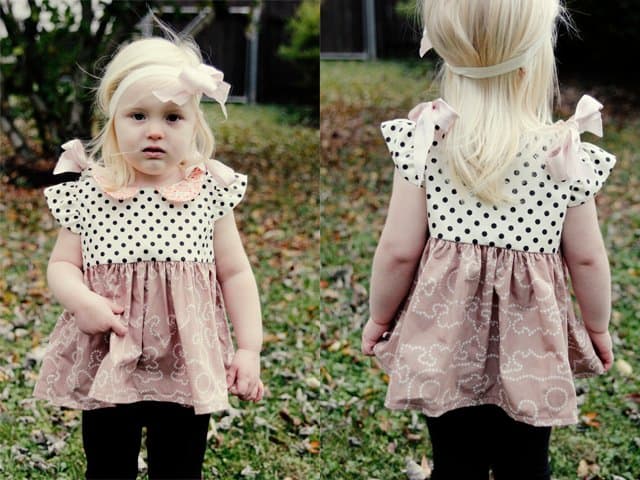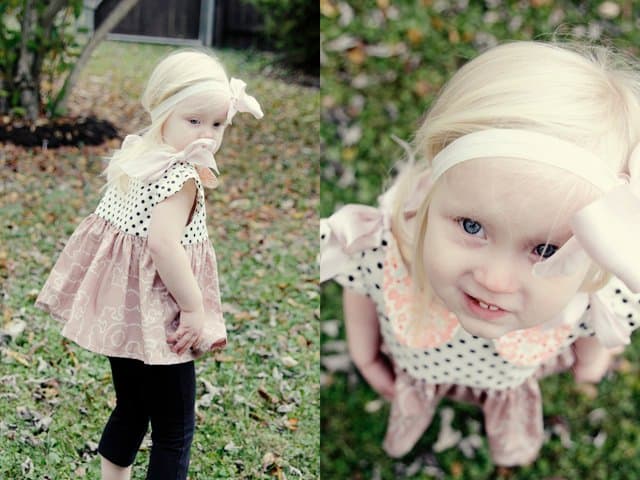 Regular peplum top version: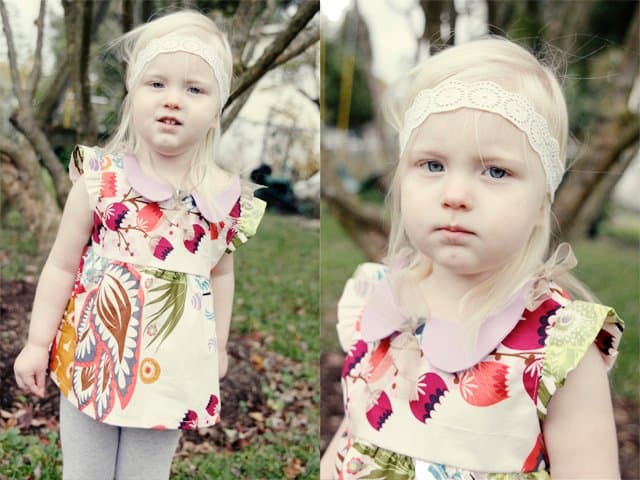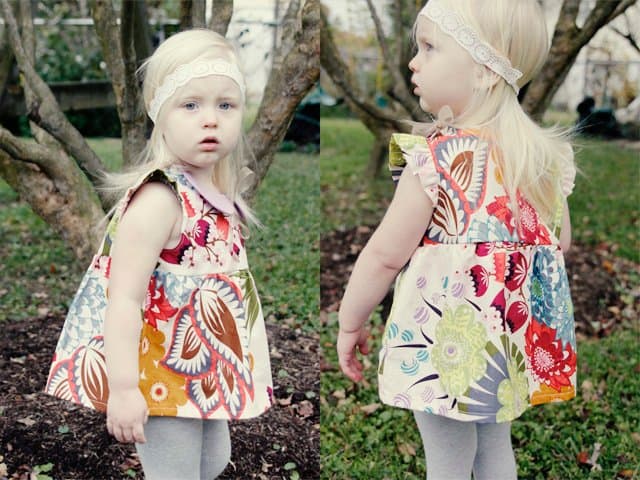 very gathered dress version: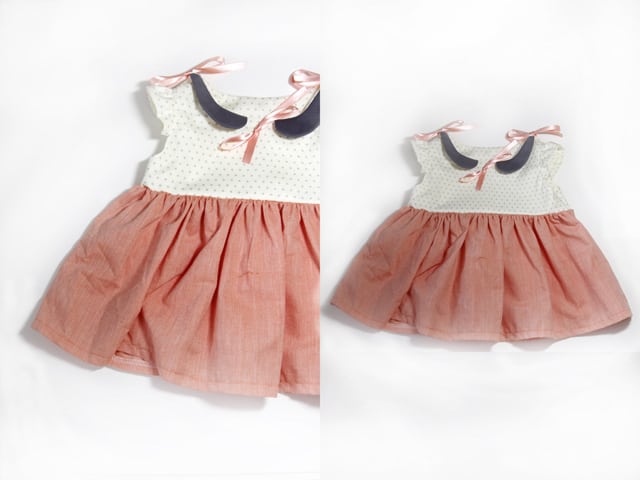 This pattern is really fun to sew because you can choose up to three different prints and solids to mix and match, plus all the other variations. Usually I get sick of sewing the same thing over and over, but I've made so many of these! It's also been a good scrap-buster, because you need very little fabric for the collar and bodice, especially if you're making tiny sizes!
What colors or patterns would you use? 
I'm thinking a color-blocked version would be fun!