Say that 5 times fast! Pleather Penelope Peplum!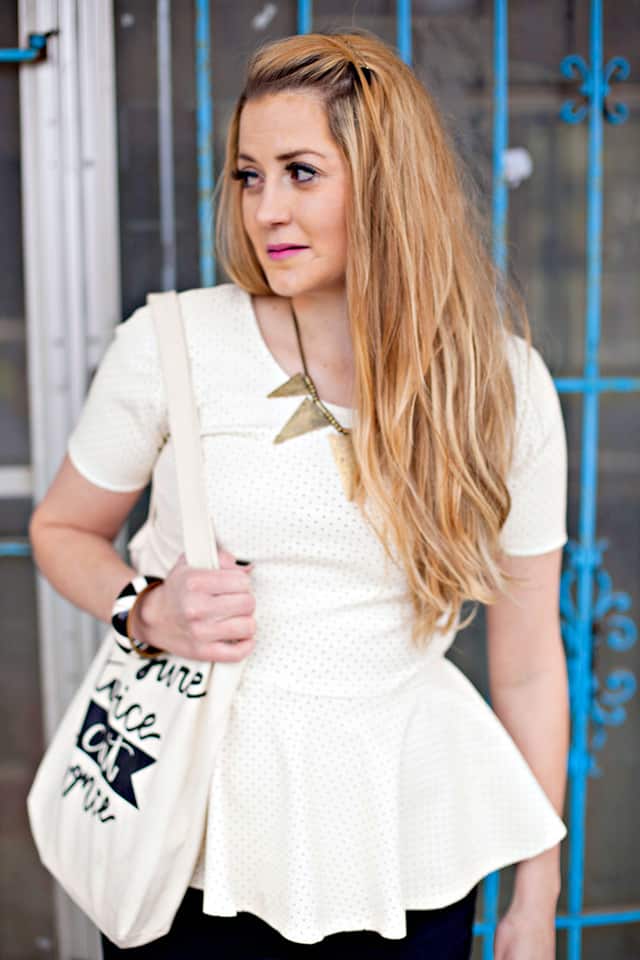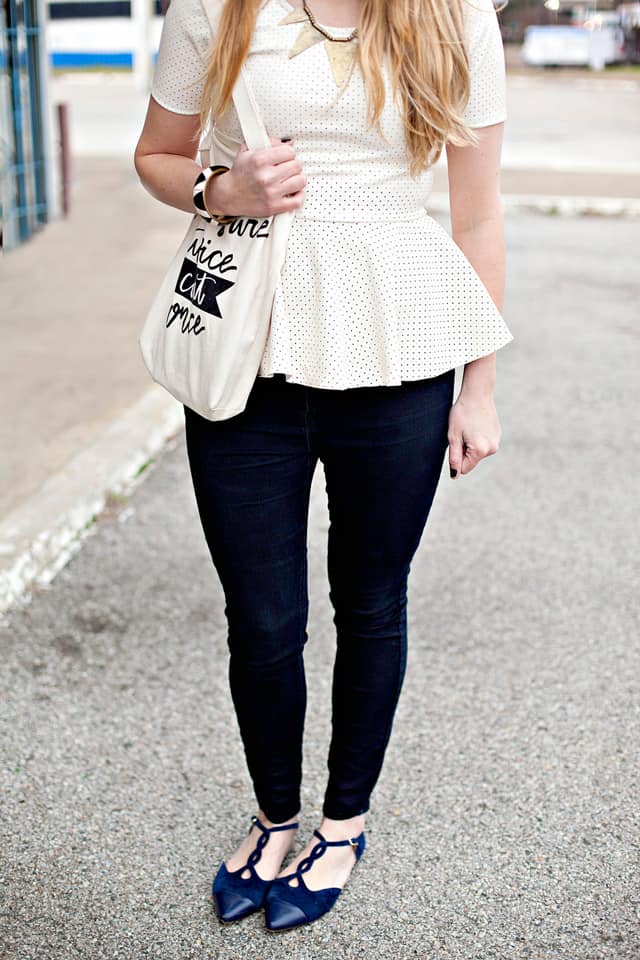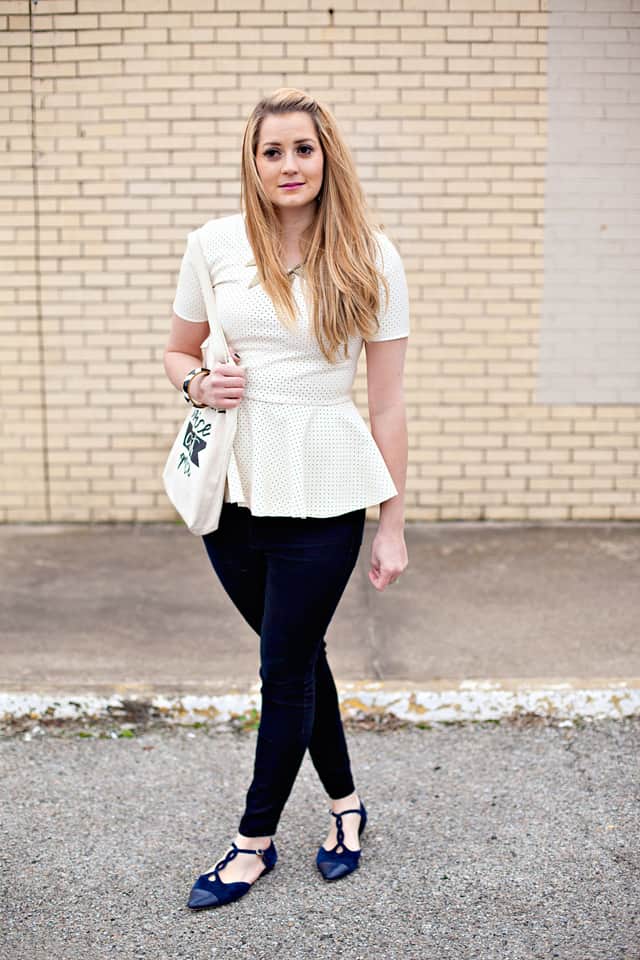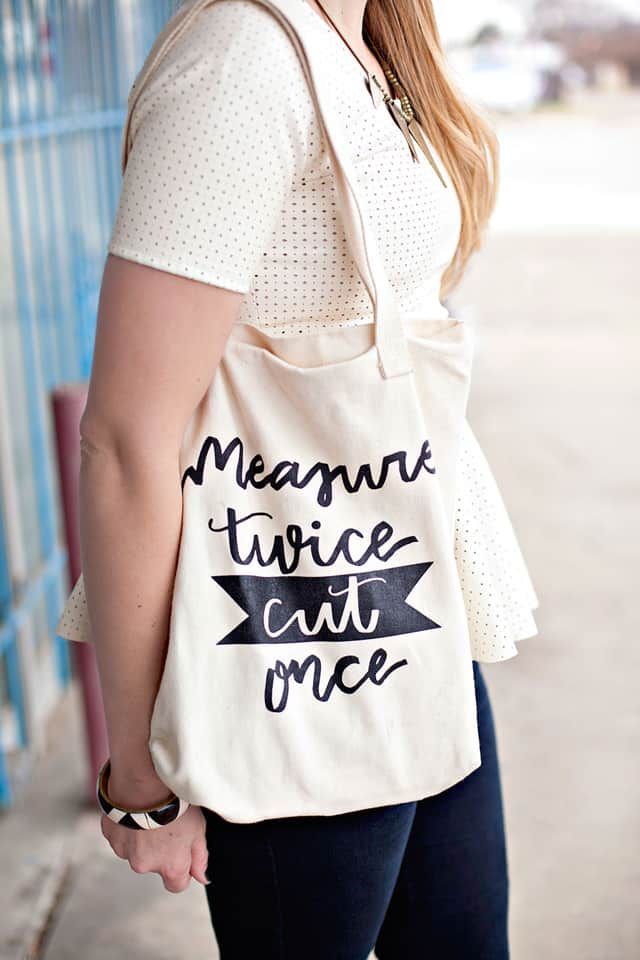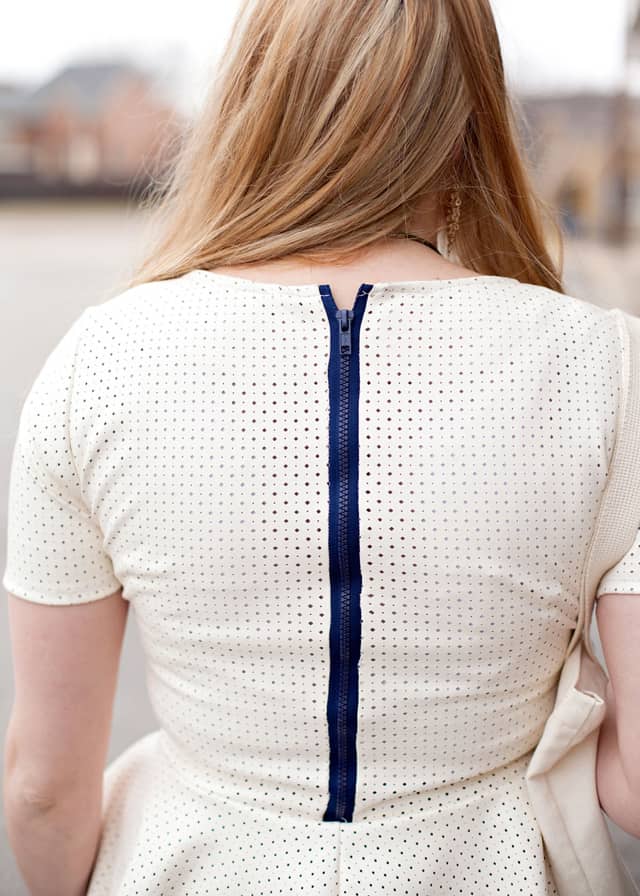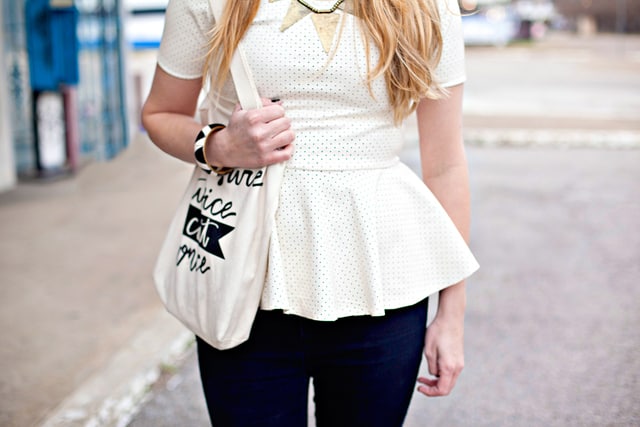 I made this top back in October, and have been meaning to get a tutorial up for you! This top is made with a pleather material (plastic leather). It's a synthetic fabric that feels sorta plasticy and has a little stretch, but not enough to work for most knit patterns. This one is an off white color with little stars punched out. The stretch is about 10%, but the Penelope Peplum requires 30% to be able to get it on. So the solution is a zipper in the back. It's easy to do, so I'll show you how to adjust the pattern to accommodate a zipper.
I have also made this top in true pleather, it was a part of the IT GIRL lookbook.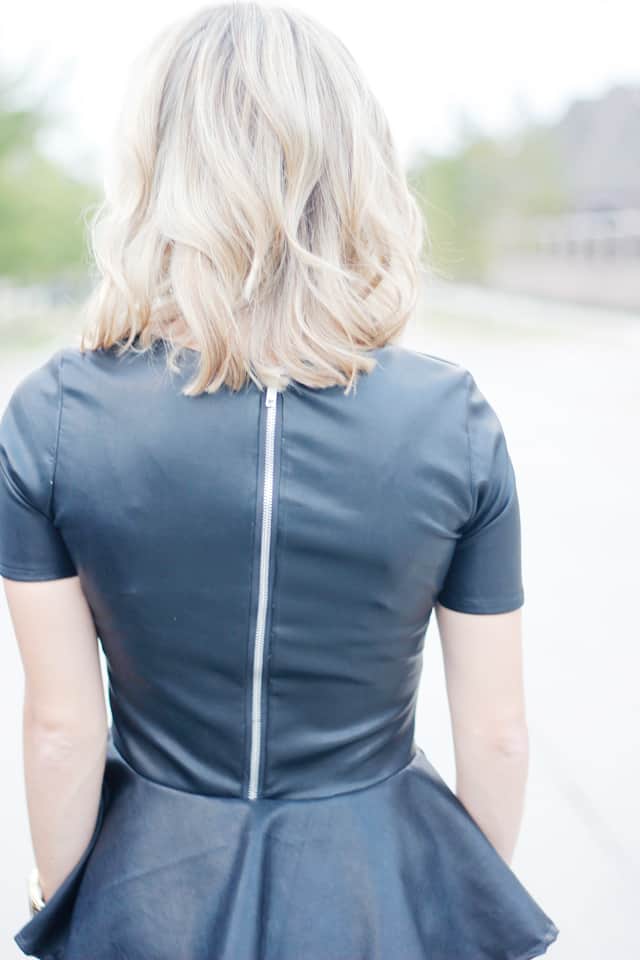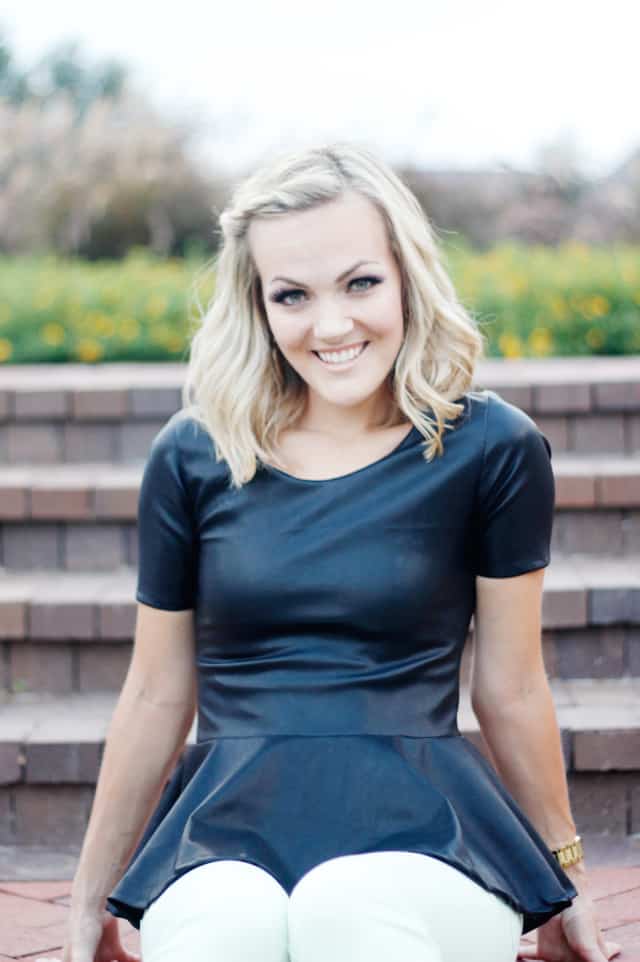 And I made a black pleather Pippa dress for my daughter using the same pleather. Nothing more hardcore than a 2 year old in a pleather circle dress, am I right? Hah! She looks so stylin'.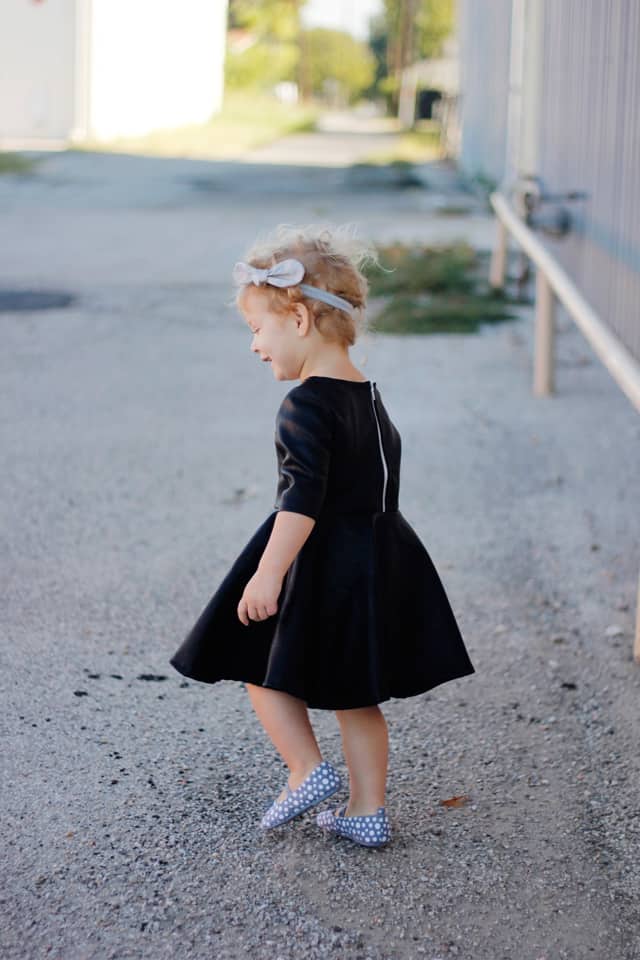 All three use the same method, and this is really easy.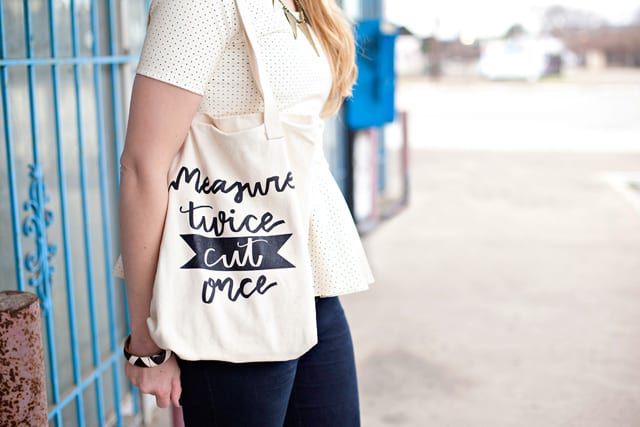 The pleather peplum uses the original Penelope Peplum top and the circle skirt add-on. The gathered skirt wouldn't really work as well as a smooth circle skirt, so I recommend the circle skirt for any fancy fabrics.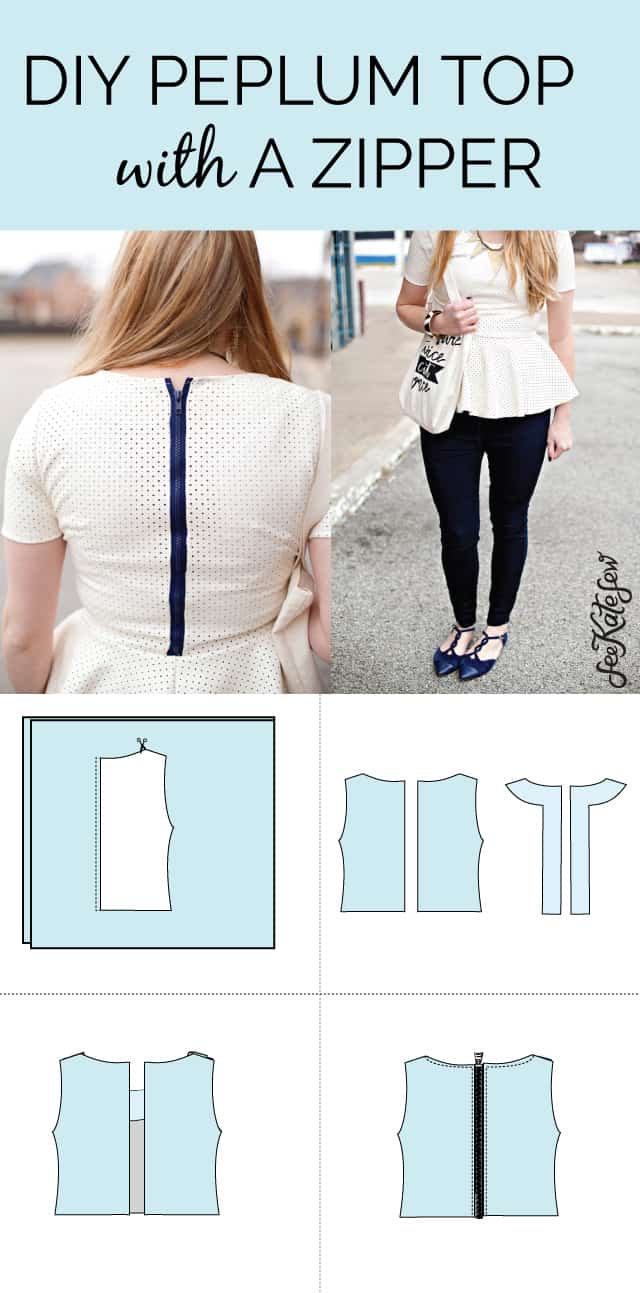 To add a zipper, simple cut the back piece NOT ON THE FOLD and add 3/8″ at center back for seam allowance.
Assemble the front and back pieces. Then trace the back piece to extend the back facing piece all the way down the back. Sew the back facings to the front facings.
Insert the zipper as you sew in the facing by sandwiching the zipper in between the right side of the fabric and the facing. The right side of the zipper will FACE the right side of the peplum top. This is the same method that is used in the basic zipper pouch tutorial, so if you're scared of zippers, start by making one of those.  (Or use an invisible zipper, tutorial here.)
Finish the rest of the shirt normally!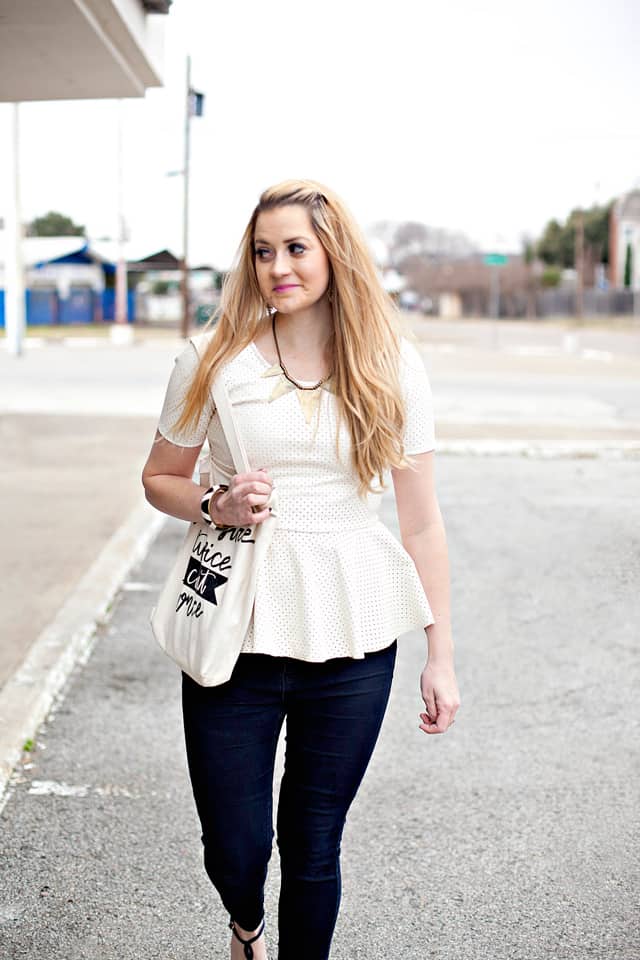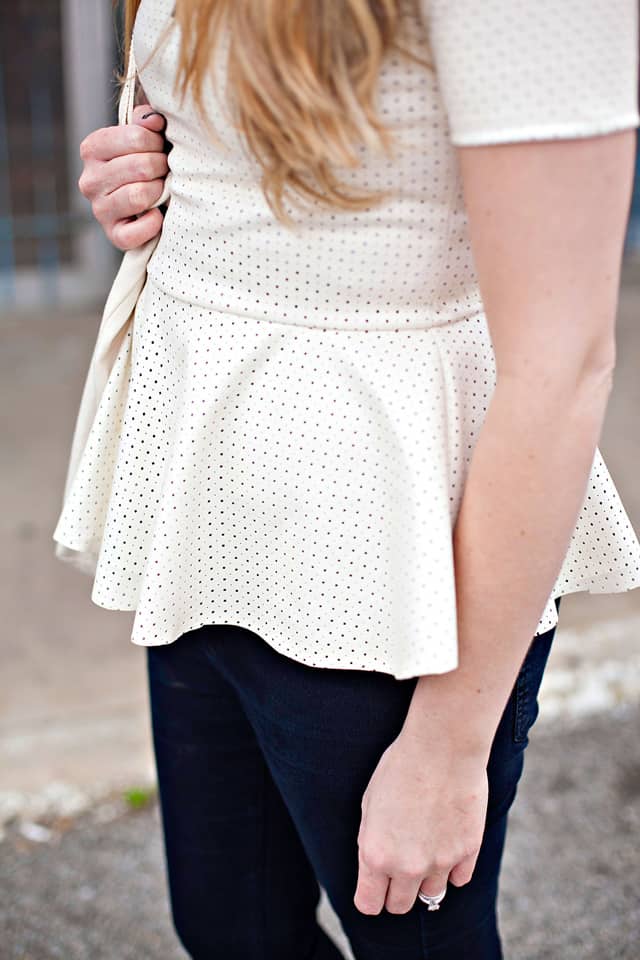 I didn't hem the bottom of the shirt, since pleather doesn't fray you don't need to hem it. I did hem the neckline and sleeves, however.
If you need tips on sewing with pleather, check out my post about Tips for sewing with Leather and my Pleather Circle Skirt Tutorial. Pleather is very simple to sew with, so don't be scared!
Shoes: Sole Society
Photos copyright Megan Weaver
SaveSave