If you've never sewn an invisible zipper, it might surprise you that it is the easiest kind of zipper to sew in. Yep, the easiest! Plus, it look so nice on your garment, the zipper just looks a like a seam! So neat and clean. Once you do one, you will never go back! Here's a quick tutorial.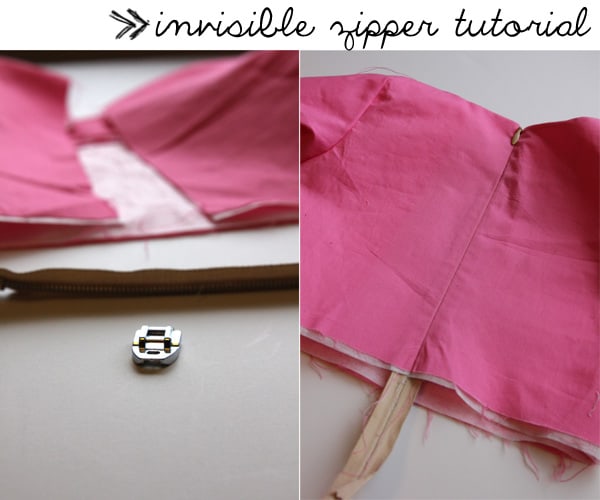 You will need an invisible zipper foot for this and a regular zipper foot is also handy. I have this invisible zipper foot

which I got in this 7-piece set
(great deal!…comes with a regular zipper foot and a ruffler foot!)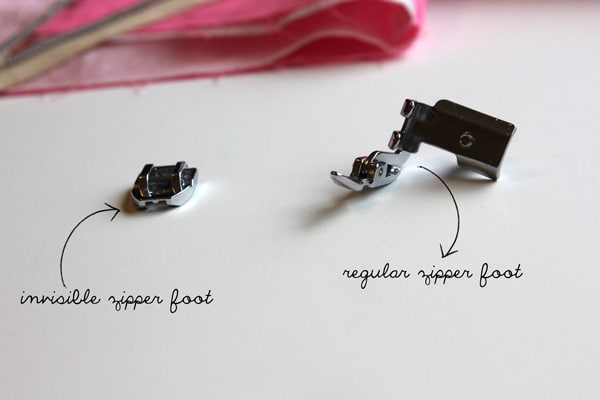 First, unzip your zipper and pin one side to the garment.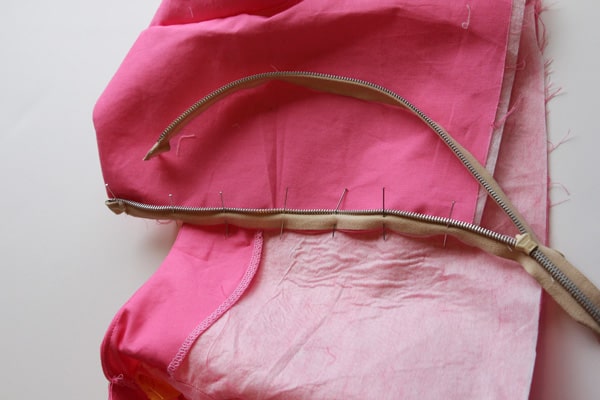 Using your regular zipper foot sew the zipper on as close as you can to the teeth.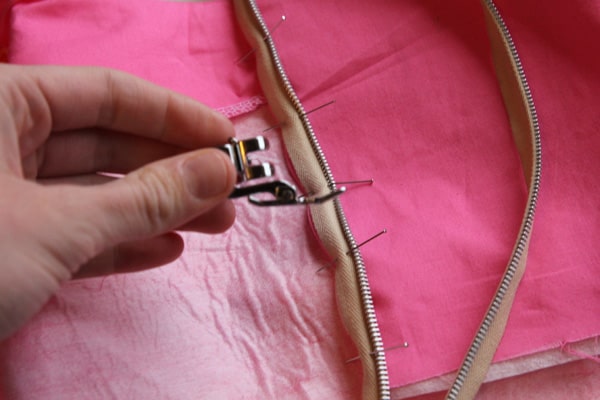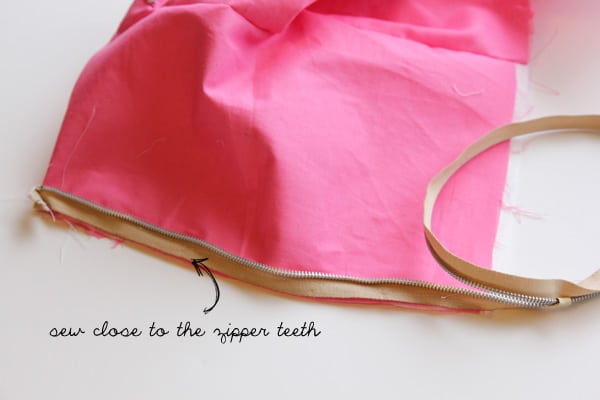 This is just to keep the zipper in place when you use the invisible zipper foot. Now, change out your feet. The invisible zipper foot has two little grooves. Align your zipper teeth in one groove with the needle on the zipper side of the teeth.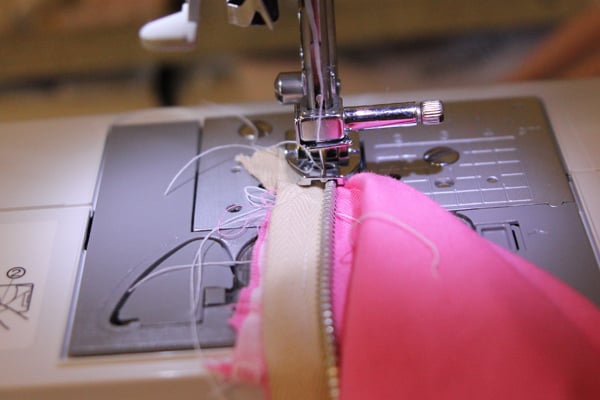 If you look closely, you'll see that the zipper teeth are in the right groove and the needle is on the left of the teeth. As you sew, the stitch will be SO close to the zipper feet. Make sure your needle is centered and sew it up. You might be surprised at how easy this is!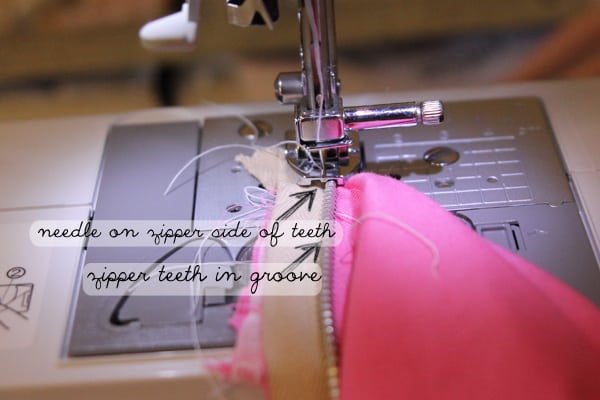 Finish sewing to the end and repeat on the other side of your garment. Then zip it up!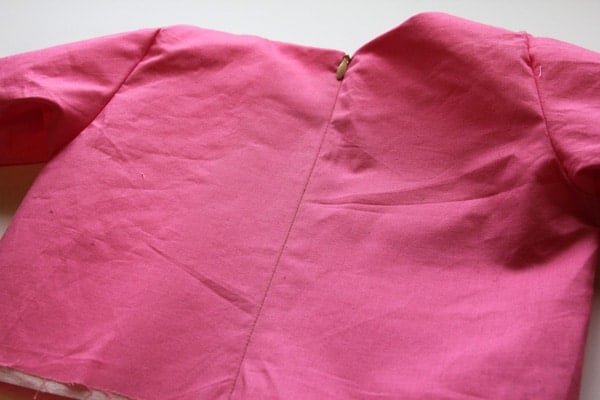 Slick! (If your zipper doesn't go all the way to the bottom of your piece of clothing like this, you'll have to just sew over the zipper teeth like in the regular zipper tutorial.)
What do you think? Ready to try an invisible zipper?
Ready for more sewing 101? Try making a welt pocket with this simple tutorial!