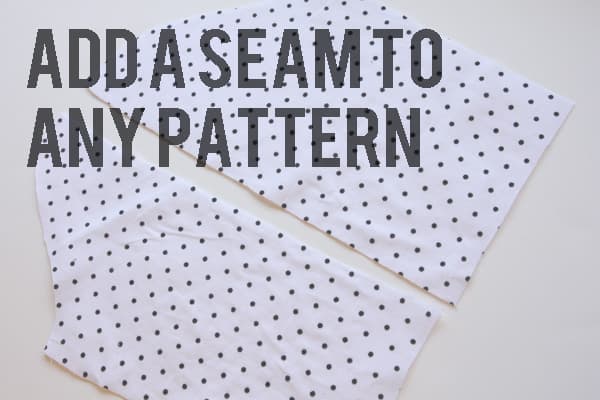 First get your pattern piece and draw a line where you want the new seam to go. I marked the line with an arrow. As you can see, I had a little fine motor skills helper decorate my pattern.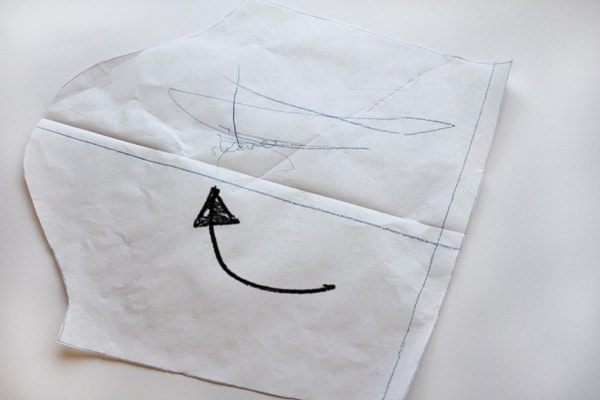 Then cut down the line. Add 1/2″ of pattern paper to each side of the new seam for new seam allowance. Tape it on.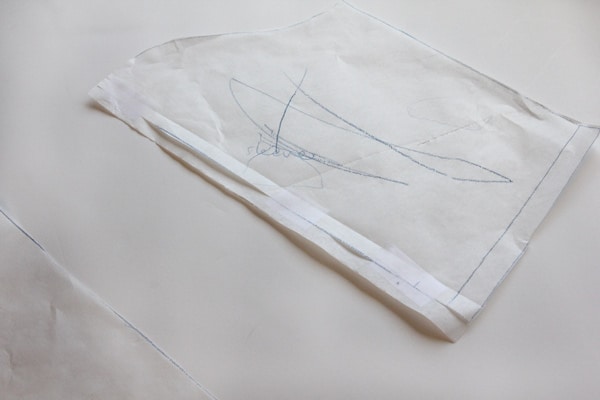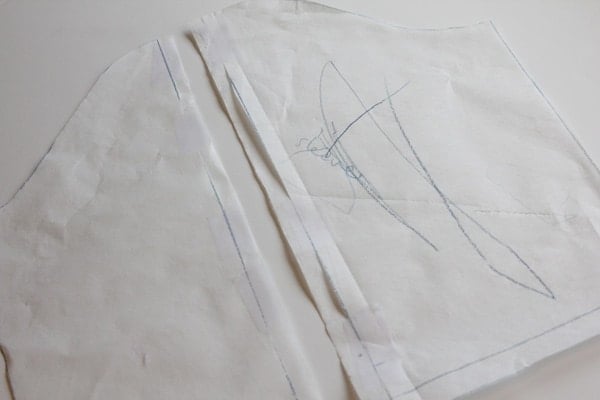 That is all you have to do to add a new seam!