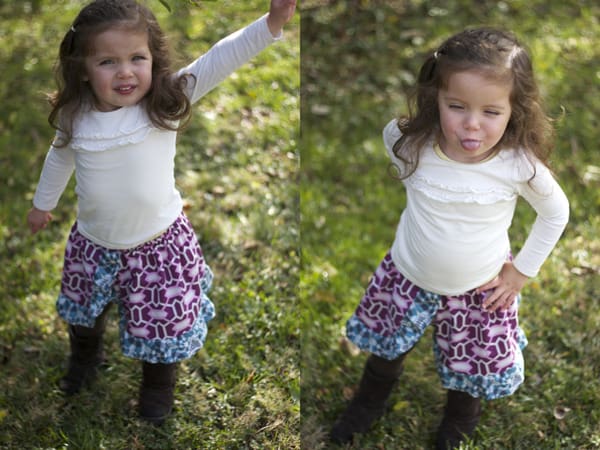 Isn't that the cutest name? It fits the skirt pretty well, too! And my model is a doll. In person: even cuter!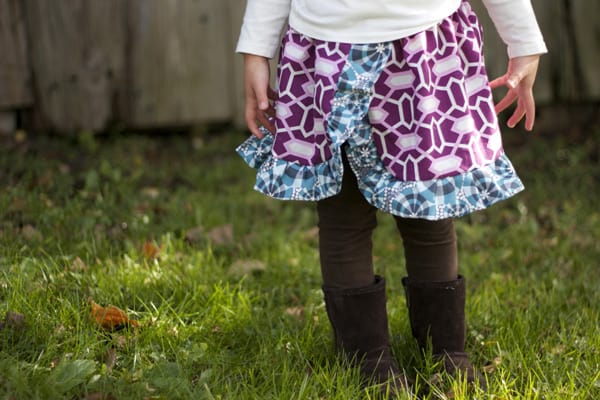 I had a really fun time trying out this pattern from Hadley Grace Designs! I love it when sewing projects turn out to be so fun. I think it was the way it came together. It was simple enough, but the design and little details, like the top casing and ruffle trim made it really exciting to put together.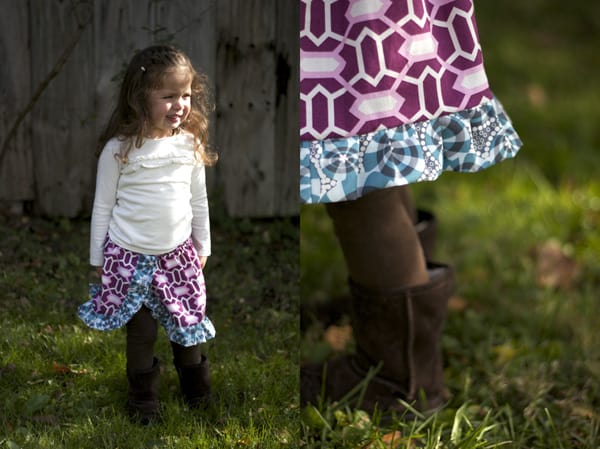 I've reviewed another Hadley Grace pattern in this post: little boy vest. These patterns are alway simply worded with great photos! I definitely recommend them! You outta follow on facebook, too, because Stacey does flash sales frequently!


Does your little girl need one, too? Check out the Janie skirt pattern here.