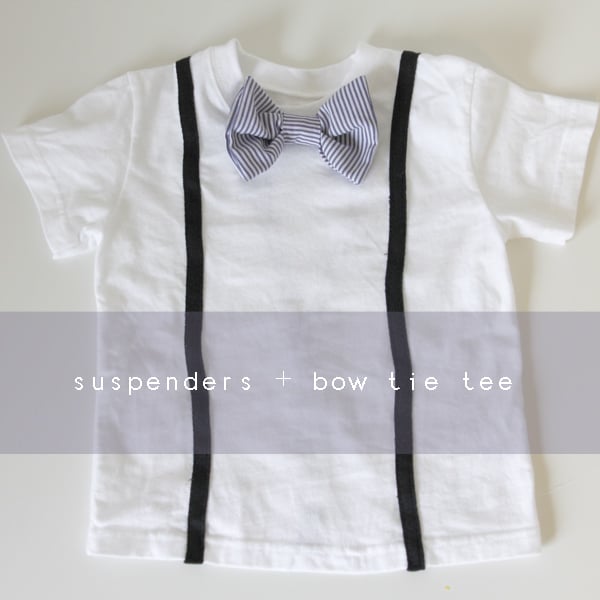 All this ruffling has made me feel just a little guilty that I haven't sewn for my sweet BOY in a while. Over the next few weeks I have a few boy projects I'll be sharing here and there! I hope you enjoy! 


Sundays mornings usually turn into a struggle between mama and baby. Mama says "But bow ties are so cute." Baby says "I don't have time for that" by running away. So I thought of this idea, a bow tie that won't pull off, and suspenders that have no function aside from being cute! Comfort for baby, cuteness for mommy. Win-win.


I used an old men's shirt to make the bow tie look very menswear, but you can also use any fabric. You'll also need thread to match your twill tape.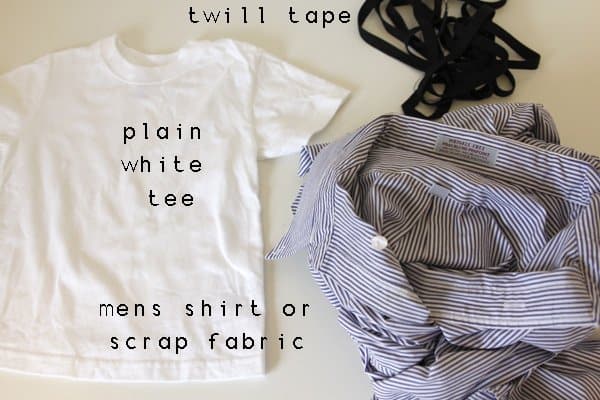 You want a no-fuss bow tie/suspender tee too?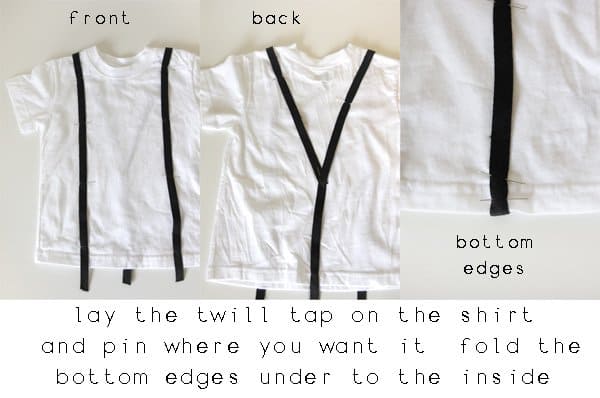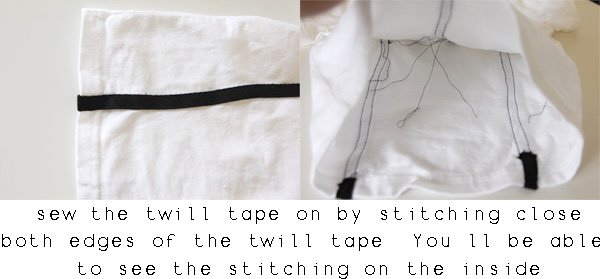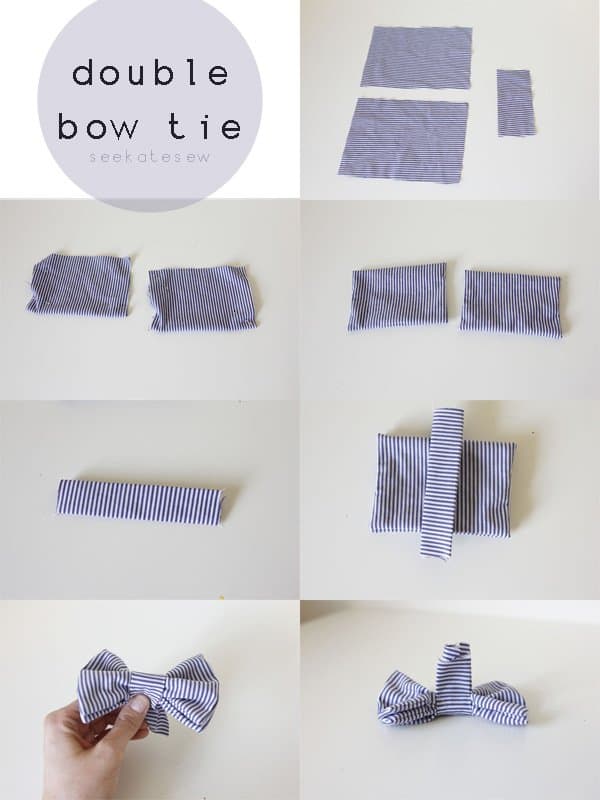 To make the bow tie: 1) cut out 2 rectangles 5.5 inches by 7.5 inches for the bow and a strip 2.25 inches by 5 inches for the middle part. 2) Fold both rectangles in half and pin. 3) Sew all the way around the edges at 1/4″ leaving a 2 inch opening on the long edge, in the middle. Turn. 4) Fold over the long edges of the middle strip about 1/2″. Press. 5) Stack the two bow pieces and wrap the strip around the middle. 6) Pinch the middle piece around the bow pieces. 7) Sew the strip ends together on the back.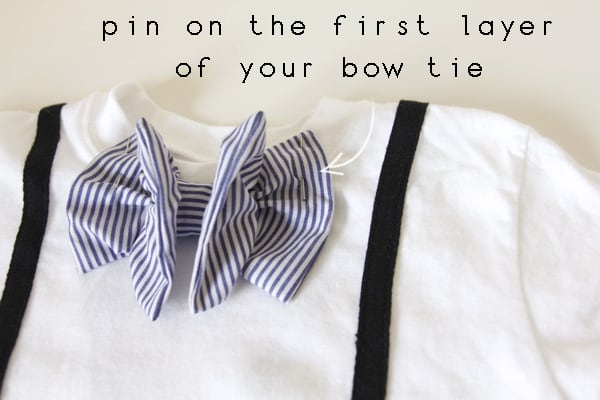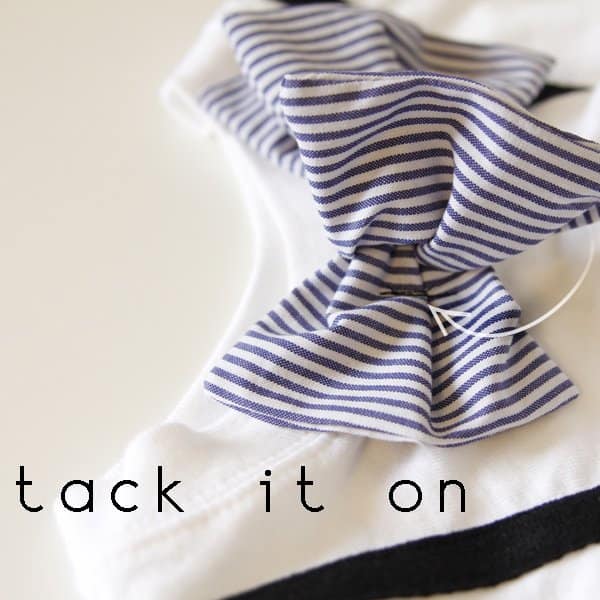 Tack the bottom of the bow tie on both sides using your sewing machine. Make sure to backstitch to make it sturdy.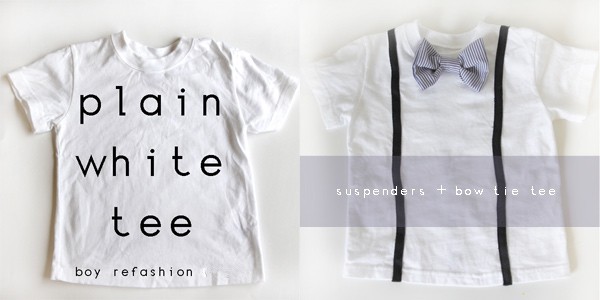 Getting a simple tee shirt on a baby is so much easier than a buttonup/bowtie and suspenders!